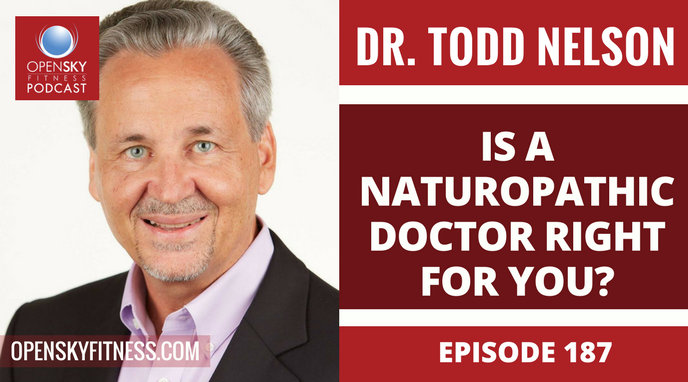 Dr. Todd Nelson: Is a Naturopathic Doctor Right for You? – Ep. 187
"As naturopaths, we're not attached to which technique the person needs; we're attached to the person getting an outcome. I don't care if that means they have a surgery or get an adjustment from a chiropractor. It boils down to what's the safest, least invasive intervention you can possibly do to get the best outcome." – Dr. Todd Nelson
On this episode of the Open Sky Fit Podcast, we had Speaker, Author, and Naturopath, Dr. Todd Nelson, discuss how to heal inflammation, chronic pain, and why anyone experiencing health problems should consider visiting a doctor practicing natural medicine first rather than go straight to their pre-approved by insurance company list of physicians.
In this episode, you'll learn:
How Dr. Nelson decides what a patient needs and how he goes about coaching them.
His advice for healing from inflammation and chronic pain.
Why it's best to have a coach when you're trying to recover your health.
The proper use of cannabis to treat chronic pain.
How to holistically get relief from chronic seasonal allergies.
DOMS and how to naturally ease muscle soreness and speed up recovery time.
Natural ways to treat Seasonal Affective Disorder (SAD).
Suggestions for those with thyroid problems or CRPS – Complex Regional Pain Syndrome.
What Is A Naturopath?
Naturopaths help their patients with medical problems and give them a holistic and overall review of supplementation and how their body is absorbing food. They may do blood tests to see if the body is absorbing vitamins and other nutrients correctly. Naturopaths are similar to someone who is a functional medicine or integrative medicine doctor, but with a different certification.
"Why not try to exhaust all of the natural resources first that are not going to harm you. They might not take you where you want to go, but at least they're not going to hurt you and you can receive direction. Also, typically the outcomes are even better." – Dr. Todd Nelson
Choosing the Right Natural Health Practitioner
About Dr. Todd Nelson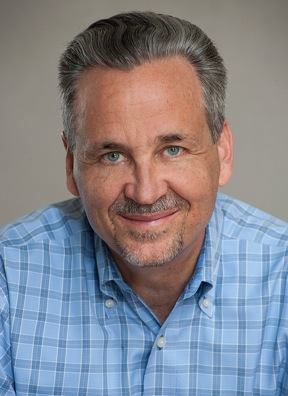 Todd Nelson, D.Sc., is a well-known Naturopath. He holds many advanced certificates in Clinical Nutrition, Functional Medicine, First-Line Therapy, and Personality Assessment. He has been serving the Denver/Boulder area in clinical practice for 35 years, integrating comprehensive holistic modalities including Functional Medicine testing, clinical nutrition, medical-grade dietary supplements, detoxification, fitness, herbal medicine, lifestyle counseling, stress mastery and life coaching. He is a nationally known speaker, teacher, and author.
He is the co-author of three books, Arthritis Survival, Asthma Survival, and Headache Survival, (Tarcher/Putnam), along with best-selling author, Dr. Robert Ivker. Todd is a contributing author to Dr. Ivker's Sinus Survival, The Complete Self-Care Guide to Holistic Medicine and Thriving: The Holistic Guide to Optimal Health for Men. His latest contribution is to Dr. Ivker's Cannabis for Chronic Pain.
Look Out For Our Upcoming
Throw Back Thursday Podcast Episodes!
We'll be releasing new podcasts episodes on Thursdays that discuss previous episodes we've done, but we need your help! Go to the  Open Sky Fitness Facebook Group and tell us what your favorite episodes are. Then, Devon and I will re-listen to that episode, pick out the best parts and share even more insights on the topic.
We won't just be regurgitating the same information over again. Since we began this podcast, there's so much more information out their on health, nutrition, fitness, and personal wellness. So, each Thursday we'll really just be going deeper into your favorite topics!
Claim Your FREE Bacon + $10 Off
With Our Sponsor – ButcherBox
That's right! By listening to the Open Sky Fitness Podcast, you get the chance to get a free order of bacon plus $10 off your first ButcherBox purchase!!
ButcherBox delivers 100% grass-fed beef, free-range organic chicken, and heritage breed pork directly to your door. Think of them as the neighborhood butcher for modern America.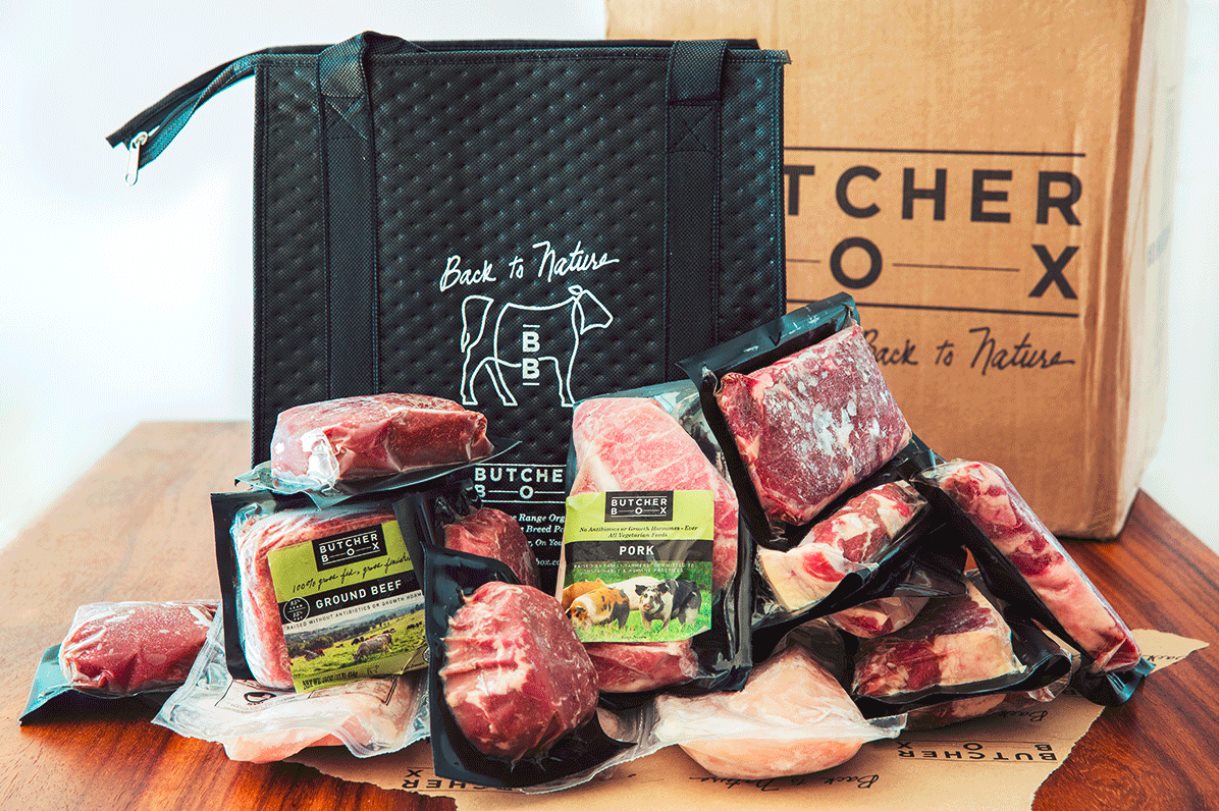 Join The Open Sky Fitness Podcast Group!
That's right! We have a closed Open Sky Fitness Podcast group on Facebook where you and everyone have the opportunity to talk about your health and fitness goals in a safe environment. We post workouts and start discussions about how to be strategic about finding a healthier you. Check it out!
Start Building Your Own Workouts and Meal Plan!
Download Results Tracker here!
Click To Download Home Workout Templates or text the word, "lifting," to 33444 to download the templates. 
Download the OSF Food Journal Now!
Have a Question or Review for Rob or Devon?
We love answering questions and getting feedback from you, our listener! If you have any questions to ask us, want to share a review of the show, or tell us any suggestions for guests/topics that you think would be great to have on the show, just email Rob at rob@openskyfitness.com or Devon at devon@openskyfitness.com or you can also leave us a review at www.openskyfitness.com/review, ask a question in the closed Open Sky Fitness Facebook Group and even text OSFreview to 33444 to get the link.
What You'll Hear on This Episode
00:00 Open Sky Fitness Introduction
1:15  Opening comments with Rob and Devon
1:30 Check out last week's show – OSF 186 – Nutrition Periodization: Individual Plans For Your Body Type
2:40 Shout out to our Open Sky Fit Challenge group!
3:00  About our talk today with Dr. Todd Nelson
5:00 Apply for One-on-One Coaching with either Rob or Devon!
5:30 Weighing yourself: why pound lost isn't the only indicator of being fit, how to weigh yourself, and how often to do it.
8:30  What tools we can use to stop self-sabotaging ourselves.
10:30  How to keep track of your good habits and the importance of paying attention to your goals.
15:45  Introduction to Dr. Todd Nelson
17:00 How Dr. Nelson began his journey to becoming a naturopathic doctor.
20:00 Why more and more people are becoming interested in reaching out to alternative medicine.
25:00 The problem with naturopathics not being covered by insurance.
28:00 A breakdown of the different categories of doctors focused on natural health.
33:55 How he decides what a patient needs and how he goes about coaching them.
35:00  His thoughts on when medical doctors and surgeons look down on his naturopathic practice and why approaching a naturopathic approach first is better.
40:00 How he began helping solve the problem of inflammation and chronic pain.
49:30 Why it helps to hire a naturopathic if you're dealing with chronic pain.
52:00 DOMS and how to naturally ease muscle soreness and speed up recovery time.
1:00:00 Some questions submitted by members of our Open Sky Fitness Podcast Facebook Group: How to holistically got relief from chronic seasonal allergies.
1:04:40 Natural ways to treat Seasonal Affective Disorder (SAD)
1:06:00 Reliving neuropathy symptoms
1:08:30  Recommended cannabis use for chronic pain.
1:09:40 Thyroid levels – what are they and do they vary depending on the patient or doctor? What about the use of essential oils.
1:11:00 Suggestions for someone suffering from CRPS – Complex Regional Pain Syndrome?
1:14:00  Closing comments with Rob and Devon
50:45 Open Sky Fitness Closing
RESOURCES MENTIONED DURING THE SHOW:
Get Fit with Free Downloads!
To Download Rob's FREE workout templates click below**
Ask Rob a Question or tell him what is working for you: Email Rob@OpenSkyFitness.com
Support This Podcast
To leave a Review for Rob and the Open Sky Fitness Podcast CLICK NOW!  Ratings and reviews are extremely helpful and greatly appreciated! They do matter in the rankings of the show and I read each and every one of them.
Contact our amazing sound engineer Ryan? Send him an e-mail here: info@stellarsoundsstudio.com
Thanks for Listening!
Thanks so much for joining us again this week. Have some feedback you'd like to share? Leave a note in the comment section below!
If you enjoyed this episode, please share it using the social media buttons you see at the bottom of the post.
Do you have any questions (and would like to hear yourself on the Open Sky Fitness Podcast)? Click on the link on the right side of any page on our website that says "Send Voicemail."
And finally, don't forget to subscribe to the show on iTunes to get automatic updates. It's free!
Thanks for listening/reading Episode 187  with Dr. Todd Nelson: Is a Naturopathic Doctor Right for You?! We hope you have gained more knowledge on how to be a healthier you.