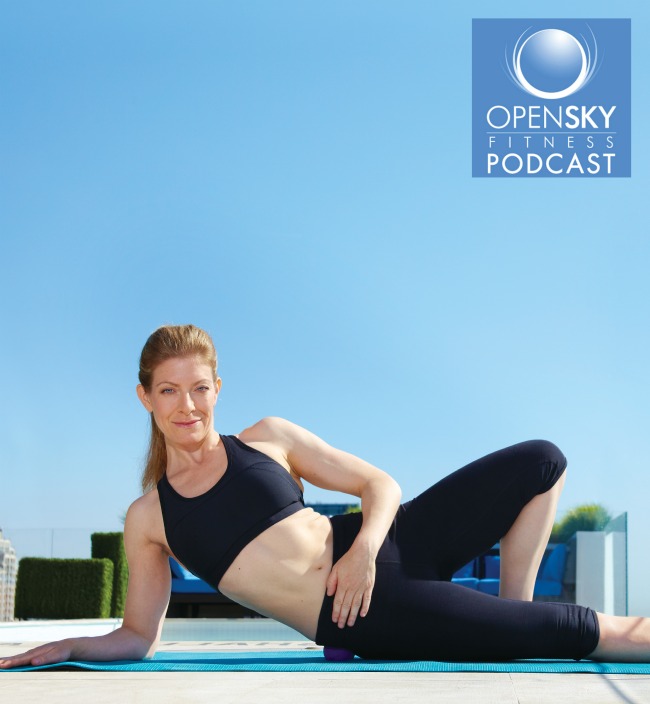 Jill Miller's Secrets for Releasing Muscle Tension and Pain – Ep. 45
Jill Miller's Secrets for Releasing Muscle Tension and Pain
Healing Muscle Tension and Pain
Jill Miller is the founder of Tune Up Fitness Worldwide and the creator of the corrective exercise Yoga Tune Up. She has more than 28 years of experience in fitness, yoga therapy and anatomy, and has been featured on Oprah's OWN Network as well as The Today Show and Good Morning America. You can also find Jill alongside Kelly Starrett in multiple MobilityWOD videos, helping his followers better understand their bodies.
Build Your Body
On today's show, Jill talks to Rob and Jeff about her new book "The Roll Model: A Step-by-Step Guide to Erase Pain, Improve Mobility and Live Better in Your Body." In the book she talks about how to rid your body from pain without costly surgeries and dangerous painkillers by relying on yoga therapy balls instead. These small, portable blue balls, which Jeff tries out during the interview, help induce stretching all over the body.
"It's very fulfilling to know that people all over the world are rubbing themselves with my balls," Jill tells Rob.
Jill and Rob also talk about how to differentiate between good and bad sensations of pain, what kind of exercises you should do on your commute to work, and how to become more aware of the areas in your body that need a good stretch.
Therapy Ball Introduction | The Roll Model Method
Naked Infusions Salsa
Don't forget to enter to win your FREE jar of Naked Infusion salsa. All you've got to do is leave a review of our podcast on iTunes and send an email with your address to rob@openskyfitness.com.
Thanks to Our Sponsor: Luna Olivo
This episode was brought to you by Luna Olivo, a gourmet olive oil company specializing in the finest artisan olive oils from California growers. When it comes to cooking fresh, healthy dishes, Luna Olivo is all you need.
Visit openskyfitness.com/oliveoil to learn more.
Links for Today's Show:
Check out Jill Miller at www.yogatuneup.com, as well as www.therollmodel.com. She's also very active on Facebook at www.facebook.com/jillmillerfaust