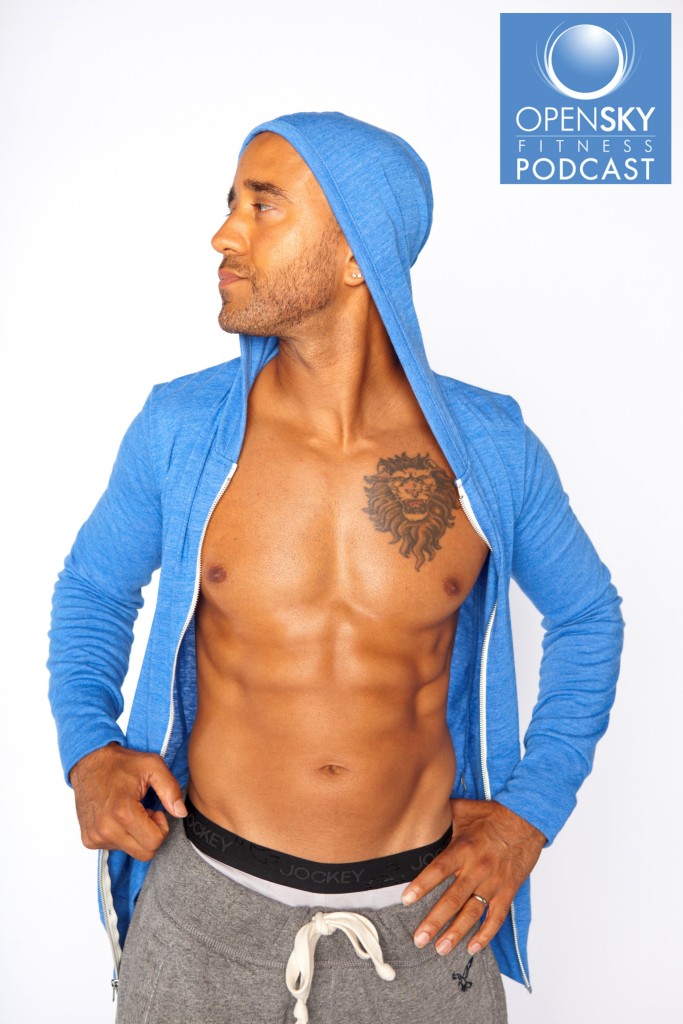 Talkin' Sleep and Nutrition with Shawn Stevenson – Ep. 21
Talkin' Sleep and Nutrition with Shawn Stevenson
The Power of Sleep with Shawn Stevenson
Today we talked to Shawn Stevenson, author of the Amazon best-selling book Sleep Smarter, to find out why sleep is SO important to your health.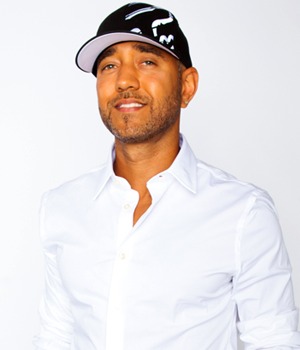 Chances are, you've been doing sleep all wrong…
If you've been waking up tired and you don't know why, or you've tried but failed to curb your TV habits before bedtime, you're definitely going to want to check out this episode!
Sleep-Time Fun Facts!
-An Appalachian University study showed folks who work out in the morning get up to 70% more time in the deep, rejuvenating stages of sleep.
-On the flip side, night-time iPad users were shown to decrease their deep sleep by up to two hours!
-If you're eating before bed, Sean says it's important to choose fattier foods that won't spike your blood sugar levels.
-It's also important to create healthy nighttime rituals, like visualizing what you'll be doing tomorrow, rather than watching the latest episode of Game of Thrones.
-The goal is to regulate hormones like cortisol, which is helpful for working out, and melatonin, which is helpful for sleep. Too much of one or the other at different times of the day can negatively impact your health.
Healing Yourself With Nutrition
Shawn also told us how he was able to heal himself after a traumatic hip injury by embracing a new outlook on nutrition. "Your body requires raw materials to rebuild you," he explained. "For me that meant eating whole foods."
Check out the podcast and find out more about Shawn below!
About Shawn Stevenson
Shawn Stevenson is a bestselling author and creator of The Model Health Show, featured as the #1 Health podcast on iTunes with millions of listener downloads each year.
A graduate of The University of Missouri – St. Louis, Shawn studied business, biology, and kinesiology, and went on to be the founder of Advanced Integrative Health Alliance, a company that provides wellness services for individuals and organizations worldwide.
Shawn has been featured in Entrepreneur magazine, Men's Health magazine, ESPN, FOX News, and many other major media outlets. He is also a frequent keynote speaker for numerous organizations, universities, and conferences. To learn more about Shawn visit TheModelHealthShow.com
Join The Open Sky Fitness Podcast Group!
That's right! We have a closed Open Sky Fitness Podcast group  on Facebook where you and everyone have the opportunity to talk about your health and fitness goals in a safe environment. We post workouts and start discussions about how to be strategic around finding a healthier you. Check it out!
Start Building Your Own Workouts and Meal Plan!
Download Results Tracker here!
Click To Download Home Workout Templates or text the word, "lifting," to 33444 to download the templates. 
Download the OSF Food Journal Now!
Have a Question or Review for Rob or Devon?
We love answering questions and getting feedback from you, our listener! If you have any questions to ask us, want to share a review of the show, or tell us any suggestions for guests/topics that you think would be great to have on the show, just email Rob at rob@openskyfitness.com or Devon at devon@openskyfitness.com or you can also leave us a review at www.openskyfitness.com/review, ask a question in the closed Open Sky Fitness Facebook Group and even text OSFreview to 33444 to get the link.
RESOURCES MENTIONED DURING THE SHOW:
Get Fit with Free Downloads!
To Download Rob's FREE workout templates click below**
Ask Rob a Question or tell him what is working for you: Email Rob@OpenSkyFitness.com
Support This Podcast
To leave a Review for Rob and the Open Sky Fitness Podcast CLICK NOW!  Ratings and reviews are extremely helpful and greatly appreciated! They do matter in the rankings of the show and I read each and every one of them.
Contact our amazing sound engineer Ryan? Send him an e-mail here: info@stellarsoundsstudio.com
Thanks for Listening!
Thanks so much for joining us again this week. Have some feedback you'd like to share? Leave a note in the comment section below!
If you enjoyed this episode, please share it using the social media buttons you see at the bottom of the post.
Do you have any questions (and would like to hear yourself on the Open Sky Fitness Podcast)? Click on the link on the right side of any page on our website that says "Send Voicemail."
And finally, don't forget to subscribe to the show on iTunes to get automatic updates. It's free!
Thanks for listening/reading Episode 21 – Talkin' Sleep and Nutrition with Shawn Stevenson! We hope you have gained more knowledge on how to be a healthier you.