Natalie Jill and Evan Dollard: How to Set Goals for the New Year -Ep.78
Natalie Jill and Evan Dollard: How to Set Goals for the New Year
How to Set Goals for the New Year
Welcome to 2016!  Are you ready to learn strategies on "how to set goals" or the New Year? This week our host Rob is joined by guest cohost, American Ninja Warrior, Even Dollard (Aka: All Around Mr. Fitness according to Rob), and interviewee, Natalie Jill from NatalieJillFitness.com.
First Evan discusses how he keeps his mirror muscles looking good in is off season from Ninja warrior. He'll take you through his everyday workout routines as well as his weekly overview when he is in full training for the Ninja competitions.
Secondly Natalie joins the duo and together she, Rob, and Mr. Fitness take a look at how to set goals to achieve your New Years resolutions. They'll give their 14 expert strategies for success in 2016. Bringing in some Star Wars motivational quotes, this podcast will be your 2016 Yoda voice to success.  And you won't even have to take notes.  Rob has put together a pdf of the strategies on how to set goals.
About Natalie Jill
A bit about Natalie Jill. Natalie is licensed master sports nutritionist, functional fitness and fat loss expert and creative business and branding developer. She also has created the Seven Day Jump Start System helping people all over the world lose weight. She came upon the fitness world after hitting an emotional and financial rock bottom after going through a bad divorce while being pregnant.
She gained over 50 pounds at 5'2'' and felt depressed and out of touch with the rest of the world. After making a vision board (yes, a cheesy vision board), she slowly engulfed herself reading about health and fitness. She reached out to her community on Facebook and shared her progress with the world as she worked her way back to a life she loved.
Chapter Links:
0:00- Introduction
1:13- Meet Evan Dollard
4:27- Evan's everyday workout routine breakdown
7:33- How to workout with balance and physically stay on call
9:14- American Ninja Warrior training breakdown
11:10- Three necessities to Ninja training
13:27- How Ninja gyms popping up around the country change the training
15:40- Learn the one exercise essential for Ninja success
18:56- Meet Natalie Jill and hear her story
28:40- How Natalie combined business strategy and sales with fitness and nutrition.
30:00- Natalie's slogan, "Excuses or Solutions?…You Decide" and how it will help you!
33:04- Deciding to change versus having a "negative" support system.
34:06- Introduction to the New Years Resolution Strategies in order to succeed.
35:00- Strategy #1 The first of 15 strategies  How to Set Goals for 2016.
36:01- Strategy #2
38:27- Strategy #3
40:18- Strategy #4
41:32- Strategy #5
42:28- Strategy #6
44:25- Strategy #7
44:12- Strategy #8
53:00- Strategy #9
56:03- Strategy #10
1:00:00- Strategy #11
1:04:38- Strategy #12
1:05:47- Strategy #13
1:07:46- Strategies #14 and #15
1:12:16- Natalie's biggest piece of advice
1:13:16- Conclusion
1:13:48- Ask Rob Comments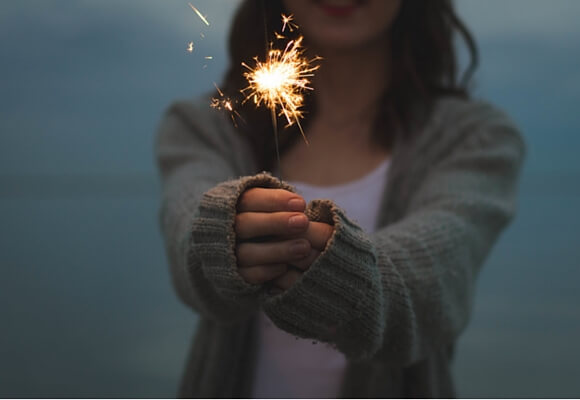 Don't forget to that Rob is here to answer any questions you might have.  It's the New Year and he is here help you get to a healthier and happier place!  Don't be shy, just send him an email at Rob@OpenSkyFitness.com.
LINKS AND RESOURCES MENTIONED IN THIS EPISODE:
If you would like to learn more about Natalie Jill Check out:
Website: NatalieJill.com
Instagram:  NatalieJillFit
Want to Ask Rob a Question or tell him what is working for you: Email Rob@OpenSkyFitness.com
To leave a review for Rob and the Open Sky Fitness Podcast CLICK NOW!
Want to contact our amazing sound engineer Ryan? Send him an e-mail here: RyanTX2LA@gmail.com
Download the free PDF of 15 Strategies for Successful New Years Resolutions
Thanks for Listening!
Thanks so much for joining us again this week. Have some feedback you'd like to share? Leave a note in the comment section below!
If you enjoyed this episode, please share it using the social media buttons you see at the bottom of the post.
Also if you are interested in getting some free Naked Infusions Salsa, T-shirts or tote bags please leave an honest review for The Open Sky Fitness Podcast on iTunes! Ratings and reviews are extremely helpful and greatly appreciated! They do matter in the rankings of the show, and I read each and every one of them.
If you have any questions (and would like to hear yourself on the Open Sky Fitness Podcast), click on the link on the right side of any page on our website that says "Send Voicemail."
And finally, don't forget to subscribe to the show on iTunes to get automatic updates. It's free!
Thanks for listening/reading Episode 78, Natalie Jill and Evan Dollard "How to set goals" for the New Year.  We hope you have gained more knowledge on how to be healthier in 2016!