Basic Frittata Recipe
12 eggs, pasture raised, here is why I spend the extra money for Vital Farms eggs.
2 tablespoons fat, I like avocado, coconut, olive oil, or bacon grease.
2 tablespoons water
Salt, to taste
Whisk all ingredients together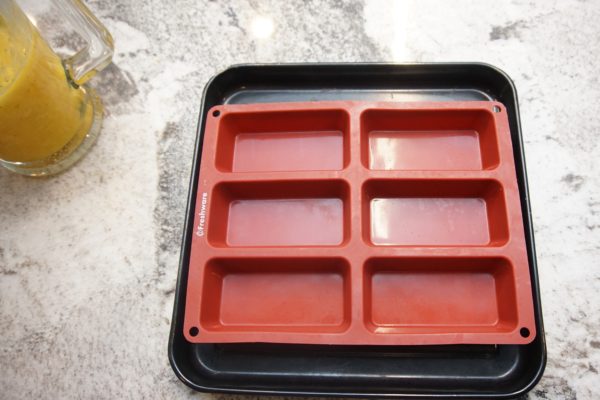 2. Pour into silicon mold*
3. Place on a sheet pan and bake 300° F 20-30 minutes, until the egg is just set. I use my toaster oven if I am only baking one batch.  We don't have a microwave in our kitchen so our toaster gets a lot of use.
*I LOVE these molds they are a great personal size and I use them for freezing bone broth. You can use muffin tins, but you must grease them first. It may also be harder to clean the tins afterward. But if you just want to give frittatas a try before you buy something, they may be the best option for you. Muffin tins make more (smaller) frittatas and will take less time to cook (about 15 minutes).
Flavor Options
Bell Pepper and Kale
½ onion, finely chopped
1 bell pepper, chopped
1 bunch kale, destemmed and chopped
1-3 garlic cloves, minced
¼ cup Balsamic vinegar
(avocado or olive oil)
In a skillet over medium heat, saute onion and bell pepper with some oil, until browned.
Add garlic and stir until you can smell it.
Turn heat to medium-low and start adding kale, a handful at a time. Stirring as you go
When most of the kale is wilted, add vinegar
Stir around until all the kale is totally wilted
Take off heat
Meanwhile, make egg mixture
Divide eggs equally-ish
Add veggie mixture, filling to the very top
Bake 300° F 20-30 minutes until egg is just set
Curry Broccoli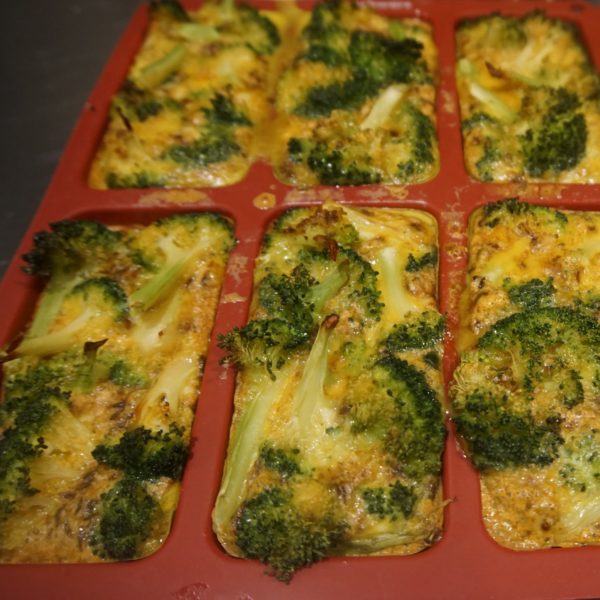 1 head broccoli, cut into florets
1 tablespoon curry powder
1 teaspoon cumin (optional, but I'm obsessed with cumin, and I think it is AMAZING with eggs)
(coconut oil)
Drizzle broccoli with avocado or coconut (melted)
Sprinkle with about ½ salt
Roast 425° F about 15 minutes until lightly browned
Meanwhile, make egg mixture, including curry powder and cummin
Divide eggs equally-ish
Add veggie mixture, filling to the very top
Bake 300° F 20-30 minutes until egg is just set
Bacon Spinach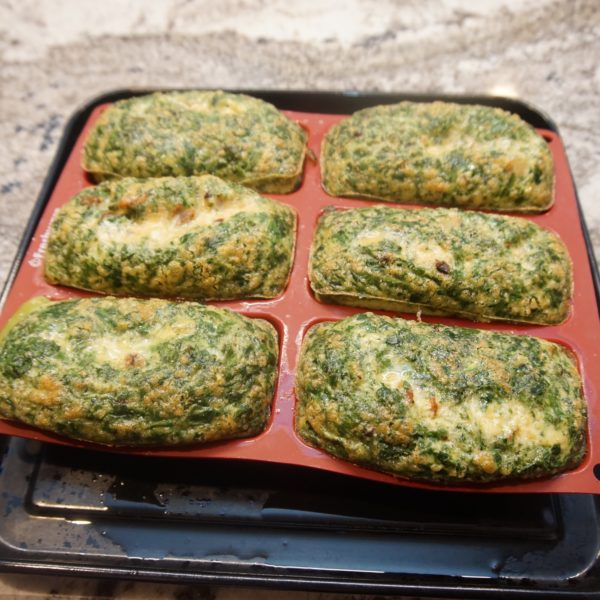 6 oz Nitrate-free Bacon, chopped
½ onion, finely diced
1-3 cloves garlic, minced
5 oz spinach, frozen then crumbled into small pieces*
(bacon grease)
In a skillet over medium heat, cook bacon and onion together until brown.
Stir in garlic
Turn off heat
Stir in spinach crumbles
Meanwhile, make egg mixture
Add bacon mixture including about 2 tablespoons bacon grease.
Mix together
Divide eggs equally-ish
Bake 300° F 20-30 minutes until egg is just set
*I like keeping some greens in the freezer always. I put them in eggs, smothers, or whatever needs some green. I like keeping them in the freezer because they won't go bad, even if you buy in bulk, and studies have shown some nutrients are more bioavailable after the veggie is frozen.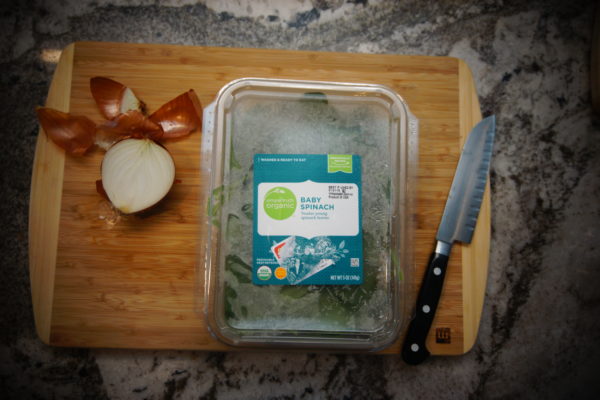 Tips
Cook extra veggies the night before with dinner to use later
Use any leftovers you may have in the fridge
Try new veggie/spice/flavor combinations
After frittatas are done baking, but still hot, sprinkle a little cheese on top
Slice to put over a salad
Keep them simple and add a vegetable puree to make them more kid-friendly (and add cheese)
Use frozen veggies. Frozen broccoli roasts up really nicely, not so much Brussels sprouts 🙂
About Gina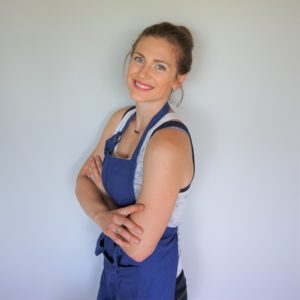 Gina Ciolkosz is a Personal Cook and Health Coach living in Anchorage, Alaska. She has a Bachelor's of Science in Physiology and is an American Council on Exercise certified Health Coach. For the past six years, she has lived in Alaska, where she can't get enough of the active Alaskan lifestyle that for her includes hunting, fishing, hiking, and the occasional weekend race. She loves to cook for people and enjoys the challenge of making healthy food taste delicious. Open Sky Fitness Podcast was the first podcast she came across, which helped her realize she wanted to work in the health and wellness industry.
Check her out at Wild and Well Fed and follow her on Instagram
We are a participant in the Amazon Services LLC Associates Program, an affiliate advertising program designed to provide a means for us to earn fees by linking to Amazon.com and affiliated sites