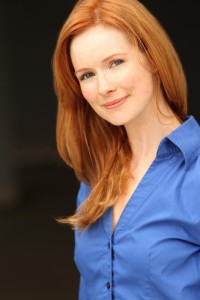 Devon Dionne  is an Integrative Nutrition Coach as well as a certified GYROKINESIS® and GYROTONIC® instructor and an officially certified GYROTONIC® Pre-Trainer .  She also has certificates in GYROTONIC®  Level II as well as on the Specialized Equipment.
Originally from a small town in Pennsylvania, Devon grew up studying dance and rhythmic gymnastics.  She attended SUNY Purchase College where she received a BFA in dance performance in 2003.  A year later, while apprenticing with the Buglisi/Foreman Dance Company in New York City, a fellow dancer introduced her to the GYROTONIC EXPANSION SYSTEM®.
Her clients range from the ages of 9 to 86 and include professional athletes, golfers, dancers, as well as people recovering from injuries.  She brings into her sessions a unique sensitivity and joy of movement, while striving to develop within her clients a functional, intelligent body with both strength and flexibility, outstanding posture, and overall optimal health.