Brett Hoebel: Biggest Loser Trainer Tells All -Ep. 74
Brett Hoebel: Biggest Loser Trainer Tells All
In this weeks episode, Brett Hoebel, trainer from NBC's, The Biggest Loser and creator of the 20 Minute Body,  will share some of his secrets on his diet, workouts, as well has give you some behind the scenes from the hit TV show.  You'll learn what a Food Management Bag is and how it can help you in your health goals. You'll also begin to understand the importance of looking into your emotional world and why that is imperative for long term success in change.
As a child, being adopted as well as having uncommon food allergies, Brett was different from his peers making him a perfect target for being bullied.  To try to impress and convince some kids to like him, he begin to binge eat to get attention and help him fit him.  This didn't last too long before he plumped up and was being bullied again for being overweight. He was depressed, dateless, and abusing himself with emotional eating.  One day, hiding in the closet and stuffing his face with food, Brett decided to make a change.
He says when he this emotional rock bottom, he then went to the opposite extreme.  In sports practice, if the coach said 20 push ups, he'd do 30 and he began taking his mom's advice about nutrition.  Over the next year and a half he lost 50 pounds, felt better and started dating.
From his experience Brett believes that you need an anchoring moment to create change:  He says, "If you have an emotional moment and do an action because of it, it ingrains it in your body mentally and viscerally."  Action and accountability are the keys to success.   "The dumbbell and the diet don't get you into shape, its your accountability to your word and your belief in yourself that do."
What are Brett's views on nutrition?
Eat things that were around 1000 years ago. "There wasn't a bagel bush or a cracker tree or ice cream shrub around."
Eat whole Foods like beef, chicken, kale, and almonds
Try a week without gluten and dairy and see how you feel; if you feel better keep the change.
Reducing processed sugar, alcohol, and salt will help you lower cravings and have more consistent energy levels. Begin to eliminate them slowly and you will quickly lose weight.  Even it's a water weight, it will help get you excited, motivated, and dialed into the diet.:

If you have a sandwich, first try whole grain bread instead of white bread, then switch to gluten free wrap/bread, and then change the sandwich to a salad.

Stay away from the White Devils

White sugar  (replace with natural cane sugar or stevia)
White flour   (replace with almond, coconut, or whole grain)
White salt     (replace with Celtic salt, Himalayan salt, sea salt)
White rice     (replace with brown rice, wild rice, quinoa, yams)
White milk   (replace with almond or coconut milk)

Brett recommends cooking with coconut oil instead of butter
Batch Cooking:  Make a couple variations of food and put it in the fridge. The nervousness of what to eat and the anxiety will be reduced when you batch cook.  Plus you'll save money.
Get a Food Management Bag:  These are coolers that perfectly store your food for the day.  You can take it everywhere.  If it's not in the bag, don't eat it.  Try these links for different companies: Fitmark or Six Pack Bags
Brett has created a program that "helps you find your fitness from within". It comes with a series of workouts and a nutrition program that you can do from your own home or on the road.  The best part is everything should only take you 20 minutes; 20 minute workouts and recipes designed to be cooked start to finish in under 20.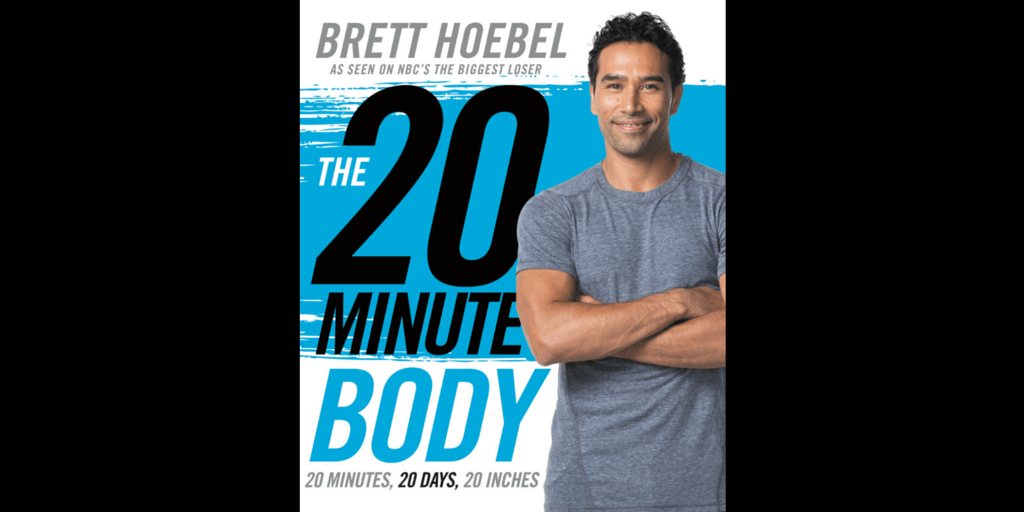 What Does Brett Eat?
Pre-breakfast:
Green Drink, Living Fuel, Supergreens.  Loves this product because it has a ton of fiber in addition to the green drink.  It also has 14 grams fiber, 21 grams protein, less than one gram of sugar
Breakfast:
3 or 4 eggs or 6 egg whites
Corn tortillas
Avocado
Ateamed vegetables
Lunch:
Salad
Avocado
Jicama (crunchy like chips)
Meatballs
Dinner
Meat/protein
Sweet Potatoes
Steamed vegetables.
On weekends
Takes the time off from eating perfectly.
Brett's Protein Recommendations.
He uses as a post workout drink or meal replacement sometimes.
Brett's Workouts
Cross FIt Workout (Lockbox LA)
Yoga: Vinyasa (liz Arch)
Capoeria in the evening
Also enjoys spinning for straight cardio
Brett's Experience on The Biggest Loser
All Contestants use the BodyBugg which is a calorie counter that takes into consideration the food they eat, and how much they want to lose.  The BodyBugg tells you when you have hit your daily goal.
Often the mental state is more important that knowing how to workout or what to eat.  This will make or break someone accomplishing their goals.  Having profound and emotional conversations may be needed in order to break through the blocks.  Don't be
Biggest Loser Daily Workout Regime
Fasted Hike (no food)
Eat Breakfast (Have to cook their own food)
Mid-morning: Brett's workout  (Interval training with weights)
Inspired by a combination of Coach Dos and Strong Man acceleration training (helps to not over training by doing less eccentric training)
Nap
Lunch
Pool
Evening Boxing and Metabolic Workout
Dinner
Treadmill at night if they didn't burn their calories
Brett's Biggest Piece of Advice
"The dumbbell and the diet don't get you into shape, its your accountability to your word and your belief in yourself that do."
Write down what is the main reason you want to accomplish your goal.  Keep writing until you feel a connection to this.   If you find what you are emotionally connected to, you'll have a higher chance of success.
LINKS AND RESOURCES MENTIONED IN THIS EPISODE:
Find Brett at:
Brett's Website:  BrettHoebel.com
20 Minute Body:   20MinuteBody.com
Rob's Opening Workout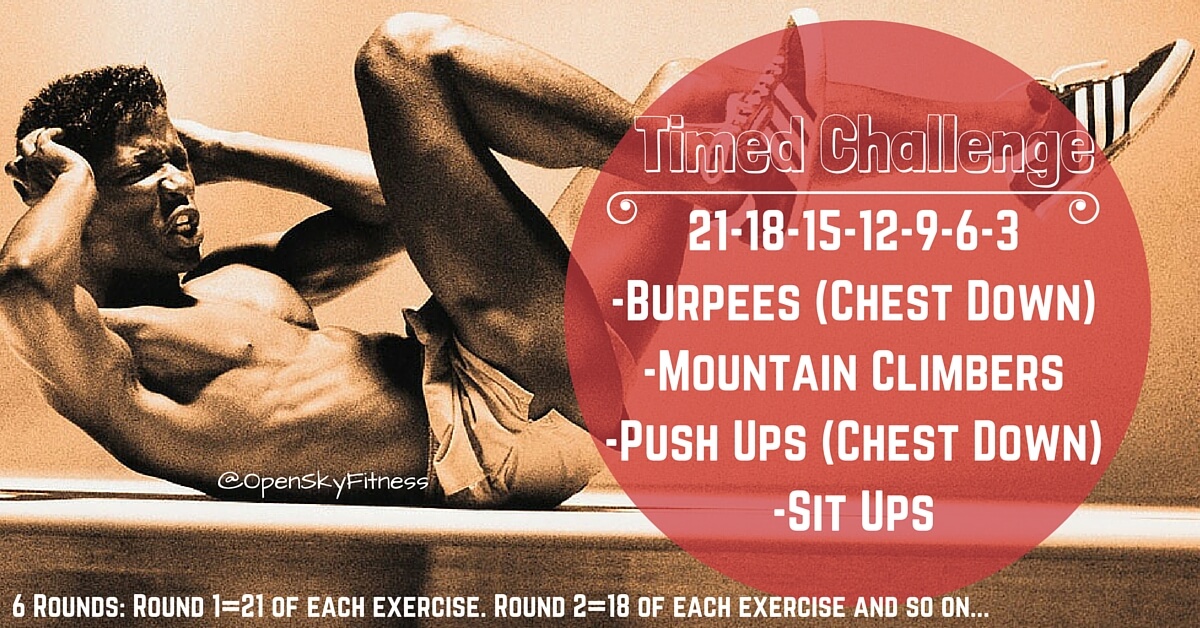 Do 21 repetition of Burpees, 21 Mountain Climbers, 21 Push Ups and 21 Sit Ups,  Repeat all 4 exercises again with 18 reps, then again with 15 reps, until you get all the way through 3 reps of each.
If you are in shape it could take you 10 minutes,
If you are a beginner, it might take you a 1/2 hour
Want a reminder of how to build your own workout program.  Check out Episode 59
Download Robs FREE Workout Template, text the word Lifting to 33444
Leave a review for Rob and the Open Sky Fitness Podcast, text OSFreview to 33444
To leave a review for Rob and the Open Sky Fitness Podcast click NOW!
Want to contact our amazing sound engineer Ryan? Send him an e-mail here: RyanTX2LA@gmail.com
Thanks for Listening!
Thanks so much for joining us again this week. Have some feedback you'd like to share? Leave a note in the comment section below!
If you enjoyed this episode, please share it using the social media buttons you see at the bottom of the post.
Also if you are interested in getting some free Naked Infusions Salsa, T-shirts or tote bags please leave an honest review for The Open Sky Fitness Podcast on iTunes! Ratings and reviews are extremely helpful and greatly appreciated! They do matter in the rankings of the show, and I read each and every one of them.
If you have any questions (and would like to hear yourself on the Open Sky Fitness Podcast), click on the link on the right side of any page on our website that says "Send Voicemail."
And finally, don't forget to subscribe to the show on iTunes to get automatic updates. It's free!