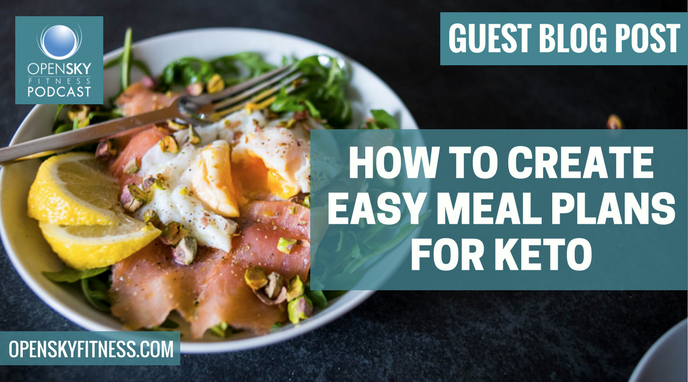 How to Create Easy Meal Plans for Keto
This is a guest post by Louise Hendon, Co-Host of The Keto Summit and Author of The Essential Keto Cookbook. 
Creating meal plans can take a lot of the stress out of your keto diet.
You won't find yourself stuck with an empty kitchen, an empty stomach, and no idea what meal to make. Or accidentally going over your daily carb limit.
So settle in and get comfortable: this is your five-step guide to meal planning on the keto diet. Plus we'll briefly recap what the keto diet is, and share a few tips to getting started for keto diet newbies.
What Is Keto?
The main goal of the keto diet is to change your body's metabolism, so you enter a fat-burning mode called nutritional ketosis.
Usually, your body relies on carbohydrates/sugars as its main source of fuel. But because the keto diet is so low in carbohydrates, your body starts burning more fat and as a byproduct of breaking down fat, it makes ketones.
This change has all sorts of health benefits, like increased energy levels, getting rid of brain fog and finally losing stubborn weight. Plus it can decrease your risk of heart disease, too.
What do you eat on a keto diet? You'll be eating plenty of healthy fats, a moderate amount of protein and very few carbohydrates.
Foods to eat: fish and other seafood, meats (yes, including bacon), organ meats, leafy green veggies, cauliflower, broccoli, avocados, olives, coconut oil, ghee and small amounts of nuts and berries.
Foods to avoid: starchy vegetables (like sweet potatoes), grains (like wheat, rice, and oats), processed foods (like chips, cookies and energy bars), legumes (like lentils, garbanzos, and beans), and products made from soy or peanuts.
5 Tips to Create Easy
Meal Plans for a Keto Diet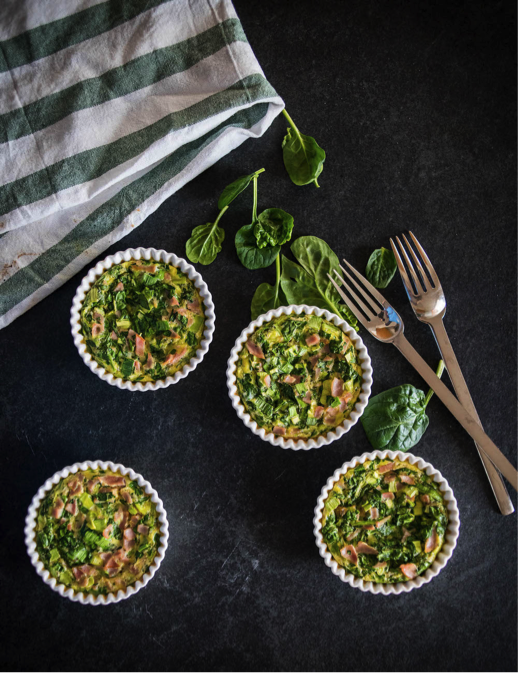 1) Make your breakfasts ahead of time…
There's never enough time in the morning to get ready for the day, so making breakfast in advance can take away some of the hassle.
Here are a few keto-friendly options you can make:
Chia puddings (they last for approx 5 days in the fridge)
Homemade breakfast patties or sausages (you can keep these frozen)
Frittatas (there's a great frittata recipe in Gina's post on 7 Reasons to Batch Cook Frittatas)
If you spend Sunday evening/night batch prepping a few of these options, you'll have some great breakfasts to choose from during the week.
2) …or throw together a ketone-boosting smoothie in the morning
Smoothies are quick and easy breakfast option – they take hardly any time to prepare and they're full of nutrients.
Adding a few powdered supplements, which are full of protein and healthy fats, can make your smoothies healthier.
These are the ones you'll want to include:
MCT oil
Keto collagen
 Grass-fed protein powder
If you're a smoothie newbie and you have no idea what to make, this simple Ketogenic Green Smoothie is one of our favorites and a good place to start.
3) Mix and match a few staples for endless lunch/dinner options…
When it comes to lunch/dinner, you don't want to trawl through tons of complicated recipes – but you don't want to get stuck eating the same thing over and over again either.
You can solve both these problems by using the simple list below – it'll help you add variety to your meal plan without the need to hunt down complicated recipes.
Just choose one from each row:
Meat: beef, fish, chicken, lamb, organ meats, pork
Cooking method: grill, bake, roast, saute, pressure cook, slow cook, make a stew/soup
Vegetable: cauliflower, kale/spinach, broccoli, green beans, asparagus, carrots, zucchini
Vegetable cooking method: saute, bake, roast, steam, boil, grill, mash, eat raw (no cooking)
Sauce: olive oil with garlic and parsley, tomato and basil, hot sauce; ghee and garlic; tamari soy sauce with ginger and garlic
As long as you keep your kitchen well-stocked with these foods, you'll always be able to throw together a healthy keto-friendly lunch or dinner at a moment's notice.
And when you're making dinner, why not make extra so you can eat the leftovers for lunch the next day? Or if you're looking for something different, have a read through our list of 35 keto lunch recipes.
4) …or cook a one-pot meal
Finding a handful of one-pot recipes to include in your weekly meal plan really is worth the effort. These types of recipes will give you a plate full of meat, veggies, and sauce…but you'll only have one pot to clean up!
Have a look at recipes like:
Curries (Keto-adapted, of course)
Skillets
 Stir-fries
 Bakes
 Stews
There are plenty of keto websites and cookbooks out there with great one-pot recipes for you
to try, especially if you have a pressure cooker or slow cooker.
5) Bulk buy your favorite keto-friendly snacks
Find a few keto-friendly snacks you like, and then stock up! You'll always have snacks you can grab and take with you for days when you're on the go.
Some good snack ideas are:
Pork rinds
Meat sticks
Beef jerky
100% dark chocolate
Low-carb cookies and chips
And you can also make yourself a batch of tasty keto fat bombs – they'll usually last from 1-2 weeks if you keep them refrigerated in an airtight container.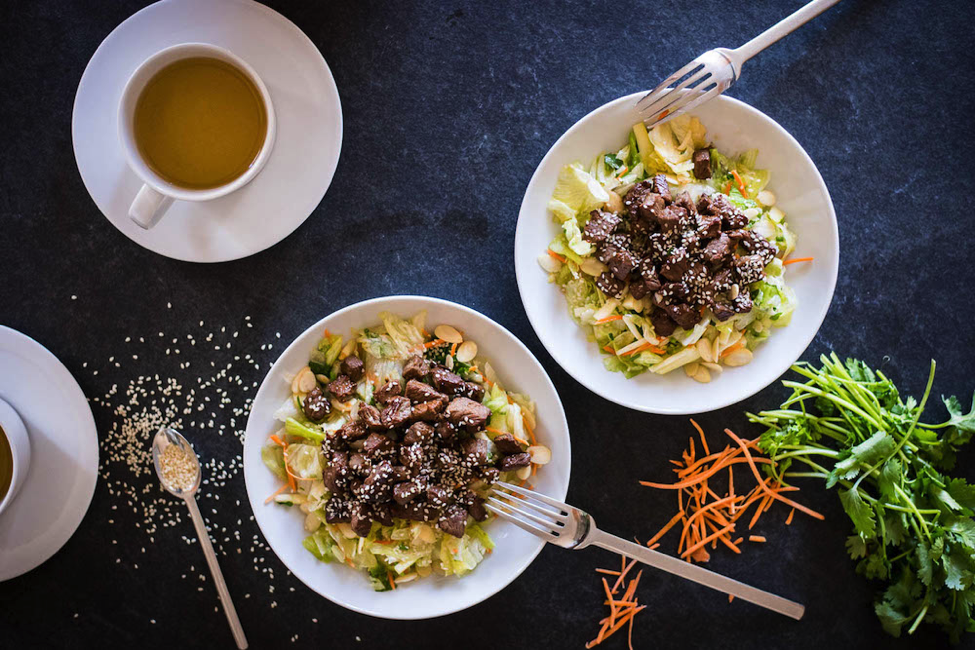 3 Tips for Starting Your Keto Diet
Here are a few helpful tips for anyone who's just starting their keto diet:
1 – Eat unlimited protein/fat to start off with and concentrate on keeping your carbohydrate intake under 25g per day.
If you're used to eating a standard high carb diet, this will be a big change! So it's best to wait until you're more used to the keto way of eating before you adjust your protein/fat ratios.
2 – Empty your kitchen of non-keto foods and then fill your cupboards with keto-friendly foods, like the ones mentioned in the first section of this article.
It'll mean you don't have unhealthy high-carb treats around to tempt you, and you do have the ingredients you need for the meals in your plan.
3 – Choose the right time to start your keto diet by making sure you don't pick the middle of a stressful period at work or a month with lots of social plans.
It takes your body a little time to adjust to a keto diet (around a week), and you'll likely experience flu-like symptoms during this time. So pick a week when you aren't too busy and you can get plenty of rest!
Conclusion
Following the keto diet can be a great way to take your health to the next level – and by creating a meal plan for yourself, you'll make your keto diet a lot easier to stick to!
And having a meal plan also means you don't have to spend time thinking about what to cook each day. Which gives you more time free to take care of yourself in other ways, like exercising, meditating and spending time with loved ones.
After all, a healthy lifestyle is just as important as a healthy diet!