Nicolette Hahn Niman: Sustainable Cattle Farming- Ep. 86

This Week you'll meet Nicolette Hahn Niman from BN Ranch and author of Defending Beef and Righteous Pork Chop, who talks about sustainable cattle farming: Rob starts the podcast by answering a listener's question about how to put on muscle mass when you are training for endurance.
Then, he and Nicolette get into the myths around cattle farming and why it has gotten such a bad rap.  She shows the benefits of raising cattle in the proper manner as well as discusses the differences between factory and sustainable farming.
About Nicolette Hahn Niman
Originally from Michigan, Nicolette was drawn to law to help support environmental causes.  She was a former Lawyer for National Wildlife Association and now is a senior attorney for the Environment Organizational Waterkeeper Alliance.
Being a vegetarian, she began researching the meat industry thinking it would reinforce her belief that the meat industry is unsustainable.
What she found was that there were two sides of the industry; one that was inhumane and unsustainable towards the environment and another side that took great care of the animals, had a positive environmental impact, and had a healthier nutrition profile within their products.
She ended up falling in love and marrying a cattle rancher and became involved in the daily operations at BN Ranch.  Still a vegetarian, she fights to debunk the myths about cattle farming while fighting for environmental sustainability.
What you will hear in this episode:
00:00 Open Sky Fitness Introduction
01:13 Introduction to Nicolette Hahn from Niman Ranch
02:08 Can you put on muscle mass with endurance training?
04:50 Why comparing your body to someone else's may be unrealistic.
6:50 Building muscle mass as an Ectomorph.
9:33 Macronutrient combination
12:08 Nicolette Hahn Niman and her path to cattle ranching.
18:14 The joining of a vegetarian and a cattle farmer
23:45 The pleasure of food
24:45 The misconceptions of the cattle on Global Warming
31:56 How grazing animals improve the existing ecosystems
33:14 There is plenty of land to raise cattle we consume.
36:00 The need for land to rest and the problems with the plow
40:40 Chemicals have replaced crop rotation in modern day farming
43:51 Factory Farming causes pollution
48:06 Nicolette's choice to be vegetarian
51:25 The true water footprint of cattle.
1:00:35 The cattle systems have positive role in the environment
1:01:44 Transitioning from factory farming to sustainable farming.
1:04:40 The consumer's role towards sustainable cattle farming
1:07:00 BN Ranch and ordering grass fed, sustainable meats
1:08:30 Closing Remarks by Rob
1:10:10 Open Sky Fitness Closing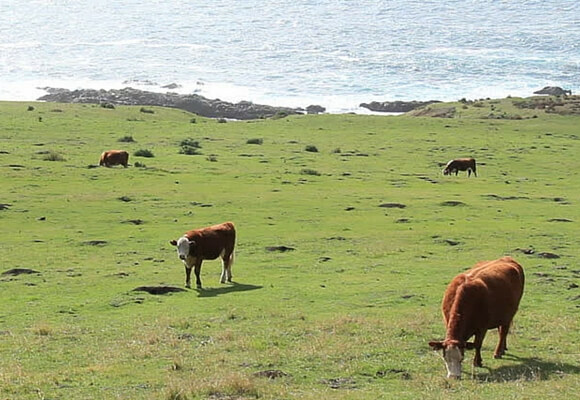 LINKS AND RESOURCES MENTIONED IN THIS EPISODE:
If you want to learn more about BN Farms go to:
EatLikeItMatters.com
To learn more about Nicolette and how to order her books to to
NicoletteHahnNiman.com
Find Nicolette on facebook, go to : https://www.facebook.com/defendingbeef/
To Download Rob's FREE workout templates click below
Download Templates
Ask Rob a Question or tell him what is working for you: Email Rob@OpenSkyFitness.com
To leave a Review for Rob and the Open Sky Fitness Podcast CLICK NOW!
Contact our amazing sound engineer Ryan? Send him an e-mail here: info@stellarsoundsstudio.com
Thanks for Listening!
Thanks so much for joining us again this week. Have some feedback you'd like to share? Leave a note in the comment section below!
If you enjoyed this episode, please share it using the social media buttons you see at the bottom of the post.
Also if you are interested in getting some free Naked Infusions Salsa, T-shirts or tote bags please leave an honest review for The Open Sky Fitness Podcast on iTunes! Ratings and reviews are extremely helpful and greatly appreciated! They do matter in the rankings of the show, and I read each and every one of them.
If you have any questions (and would like to hear yourself on the Open Sky Fitness Podcast), click on the link on the right side of any page on our website that says "Send Voicemail."
And finally, don't forget to subscribe to the show on iTunes to get automatic updates. It's free!
Thanks for listening/reading Episode 86: Sustainable "Cattle Farming".  We hope you have gained more knowledge on how to be a healthier you!