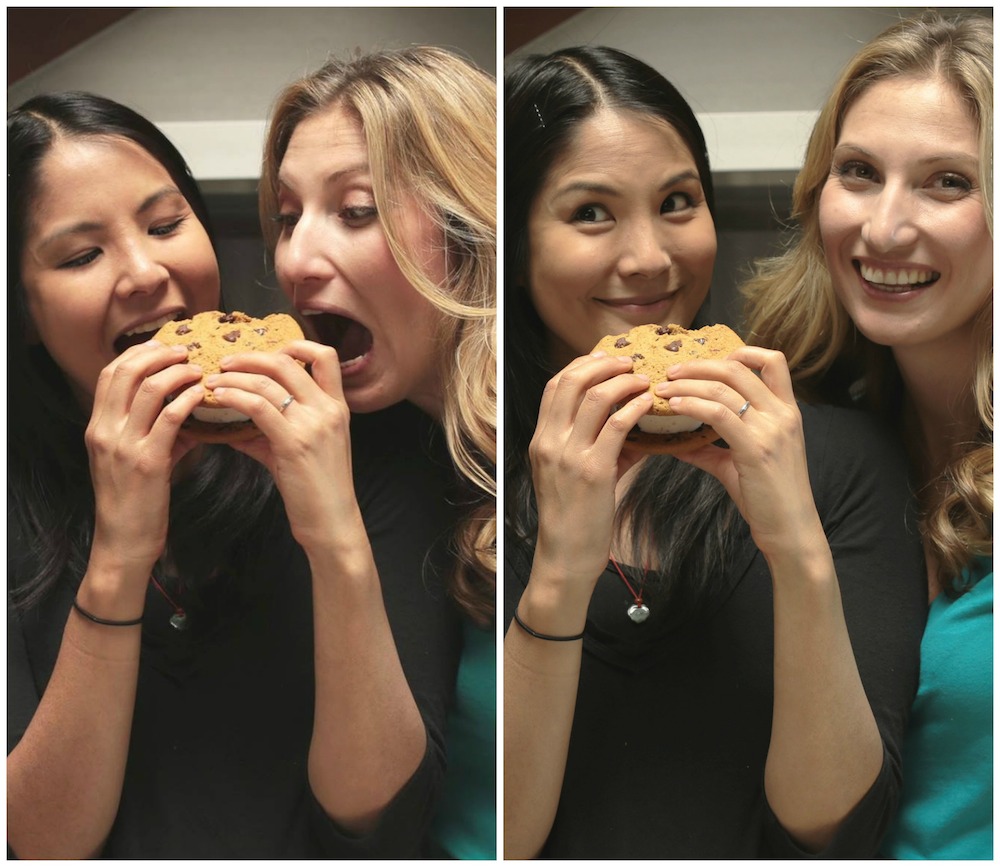 Making Vegan "Junk" Food with Lynn Chen and Leslie Durso – Ep. 29
Making Vegan "Junk" Food with Lynn Chen and Leslie Durso
Learn How to Make
Delicious Vegan Dishes!
In this episode with Leslie Durso and Lynn Chen, we talk about how to trick your taste buds into thinking you're eating junk food, when you're really eating vegan whole foods sent from heaven!
From bacon burgers and guacamole to nacho cheese and ice cream sandwiches, we understand what you've been craving! We'll teach you how to make raw walnut chorizo, cashew nacho cheese and more.
The Actor's Diet
We also talk about why Lynn started the Actor's Diet after suffering for years from bulimia, anorexia and binge eating and how you can spot those behaviors in yourself and find treatment.
If you've ever felt shame about your body, you need to hear what Lynn has to say!
Here's a link to Leslie's nachos recipe, as well as how to make other vegan "junk" foods. Lynn and Leslie also recently recorded a Buzzfeed video about how to make vegan "junk" food which you can watch below:
RESOURCES MENTIONED DURING THE SHOW:
Get Fit with Free Downloads!
To Download Rob's FREE workout templates click below**
Ask Rob a Question or tell him what is working for you: Email Rob@OpenSkyFitness.com
Support This Podcast
To leave a Review for Rob and the Open Sky Fitness Podcast CLICK NOW!  Ratings and reviews are extremely helpful and greatly appreciated! They do matter in the rankings of the show and I read each and every one of them.
Contact our amazing sound engineer Ryan? Send him an e-mail here: info@stellarsoundsstudio.com
Thanks for Listening!
Thanks so much for joining us again this week. Have some feedback you'd like to share? Leave a note in the comment section below!
If you enjoyed this episode, please share it using the social media buttons you see at the bottom of the post.
Do you have any questions (and would like to hear yourself on the Open Sky Fitness Podcast)? Click on the link on the right side of any page on our website that says "Send Voicemail."
And finally, don't forget to subscribe to the show on iTunes to get automatic updates. It's free!
Thanks for listening/reading Episode 29- Making Vegan "Junk" Food with Lynn Chen and Leslie Durso! We hope you have gained more knowledge on how to be a healthier you.