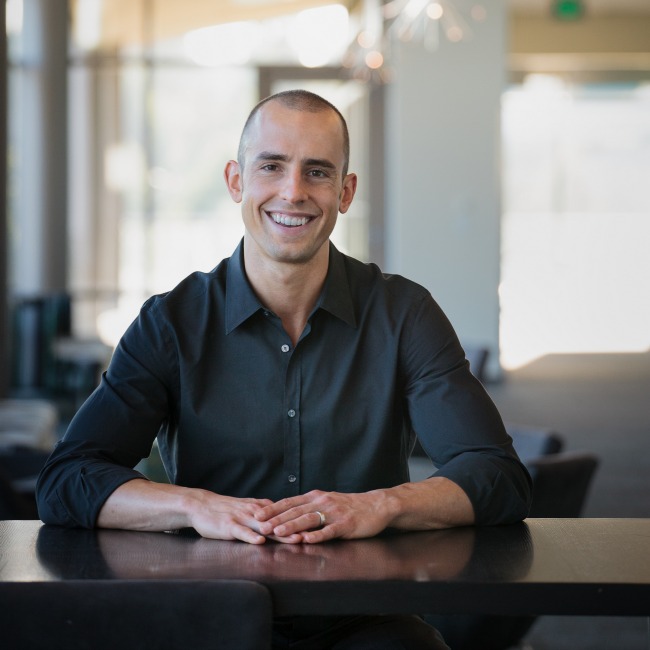 Jonathan Bailor: The Calorie Myth – Ep. 28
Jonathan Bailor: The Calorie Myth
Our society's methods for losing weight are bonkers. Starvation diets, low-fat diets — none of them really work on an extended basis, and some of them could be making us sicker.
Our guest today, Jonathan Bailor, spent 10 years doing intensively researching the diets we try and why they tend to fail.
The Quality of Food We Eat
"We've all been schooled in the paradigm that quantity matters, and that it's all about the calories, but calories tell us little to nothing. It's really about the quality of the foods we're eating." – Jonathan Bail

or
According to Jonathan, we should be eating foods that are high in water, fiber and nutrients. Anything that grows in the ground = good. Anything else = potentially bad.
Bailor worked as a personal trainer before he became an engineer at Microsoft and it was because of his experiences trying to help people lose weight that he came to his realizations.
"I'd put people on 1,200 calorie diets and strenuous exercise regimes and they wouldn't get thinner, they'd just get sick and sad," he told us. "I decided to retire and find out why the calorie math wasn't working."
"Obesity Is Like a Metabolic Fever"
"Eating more sane foods and getting less but higher quality exercise can reverse inflammation in your brain, heal your gut and re-regulate your hormones." – Jonathan Bailor
Through his studies, he learned a lot about what happens to your body when you're severely overweight.
"Obesity is like a metabolic fever, he said. "Starvation puts your metabolism in an ice bath and you may lose weight but what we really need to do is cure that metabolic fever."
A good strategy is to eat so much sane food — like vegetables and high-quality meats and seafood — that you have no appetite for insane foods like processed carbs.
But it's not about willpower and starving yourself. "Naturally thin people show that the human body can automatically burn calories when they're on the right diet."
RESOURCES MENTIONED DURING THE SHOW:
Get Fit with Free Downloads!
To Download Rob's FREE workout templates click below**
Ask Rob a Question or tell him what is working for you: Email Rob@OpenSkyFitness.com
Support This Podcast
To leave a Review for Rob and the Open Sky Fitness Podcast CLICK NOW!  Ratings and reviews are extremely helpful and greatly appreciated! They do matter in the rankings of the show and I read each and every one of them.
Contact our amazing sound engineer Ryan? Send him an e-mail here: info@stellarsoundsstudio.com
Thanks for Listening!
Thanks so much for joining us again this week. Have some feedback you'd like to share? Leave a note in the comment section below!
If you enjoyed this episode, please share it using the social media buttons you see at the bottom of the post.
Do you have any questions (and would like to hear yourself on the Open Sky Fitness Podcast)? Click on the link on the right side of any page on our website that says "Send Voicemail."
And finally, don't forget to subscribe to the show on iTunes to get automatic updates. It's free!
Thanks for listening/reading Episode 28- Jonathan Bailor: The Calorie Myth! We hope you have gained more knowledge on how to be a healthier you.