Paleo Buffalo Chicken Casserole, Batch Cook
If you love buffalo chicken as much as Rob does, this "Buffalo Chicken Casserole" is one of our favorite recipes in our OSF Batch Cook Series. It makes a huge amount of food for one family of four. If you have a larger family or want more leftovers, just double the recipe and make two. You can freeze it uncooked and cook later when you need something quick and healthy for you and your family.  When using the Paleo Mayo recipe, the buffalo chicken casserole, by nature, is full paleo. It's packed with vegetables and protein, making it a highly nutrient dense meal. Bring this to a game night or a party and watch the guests devour with delight! Serve with Paleo Ranch Dressing!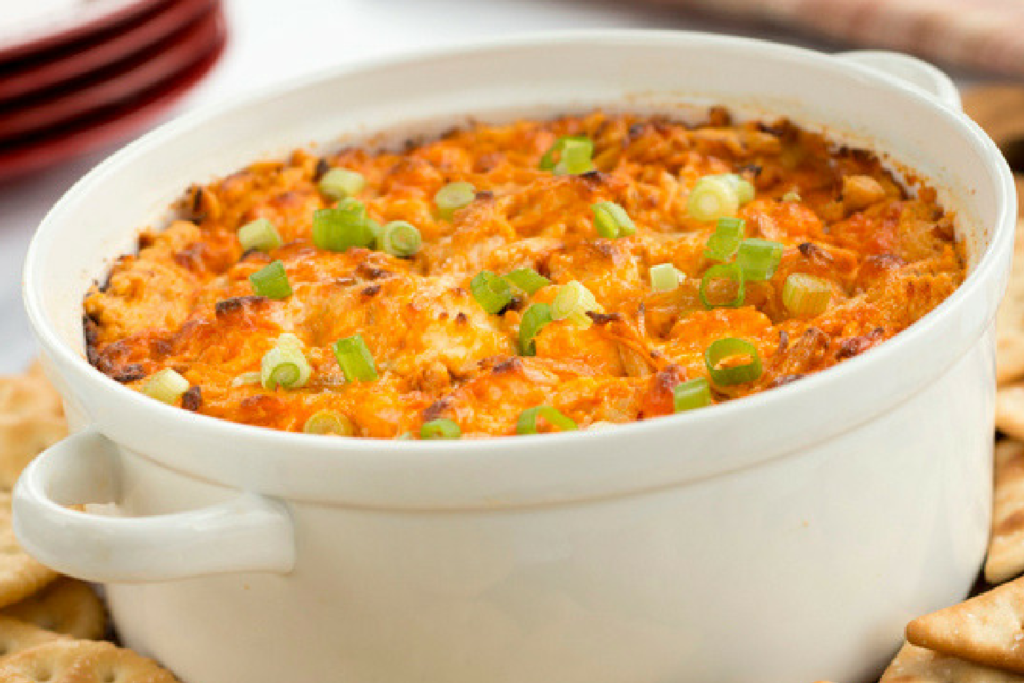 Why Buffalo Chicken Casserole is Healthy
Every ingredient in this dish has huge health benefits and are a great source of vitamins and minerals. Here are just a few of the ingredients and how they affect your system. Why not learn a little while cooking some delicious food!
Cauliflower
The base of this delicious "buffalo chicken casserole" is cauliflower, a cruciferous vegetable, often overshadowed by its cousin broccoli.  Would you believe that one serving offers 77 percent of your daily recommended allowance of Vitamin C! It is high in choline, which is a vitamin B that is shown to help with brain development and health.  It's also a great source of vitamin K, magnesium, fiber, and potassium!
Chicken
Yes, we all have heard chicken is "healthy" but we want to tell you why.  Chicken has a high protein content that supplies amino acids that are the building blocks of our muscles. Chicken is also a great source of B vitamins that boost immunity, are useful in preventing cataracts and skin problems, and improve your nervous system function. The little bird is also high in Vitamin D which helps your body absorb calcium and create strong bones. Vitamin A is also great for vision.
Buffalo Sauce
Wait…Buffalo sauce is healthy? When made correctly it is. But the buffalo sauce itself, when mixed with our paleo mayo, is incredibly healthy and nutritious. Our favorite base is Franks Red Hot. While it's not organic, its made very simple ingredients you have all heard of like cayenne pepper and vinegar with no preservatives. The Frank's Red Hot gives the "spice"of the sauce while the paleo mayo cuts the spice to create your desired level of mild to hot. The paleo mayo gives the sauce richness while being full of healthy omega 3 fats and added protein! Also, the vitamin's A and D found in the chicken are fat soluble vitamins. Thus, the paleo mayo assists absorption of the vitamins found in the chicken.
Paleo Mayo Substitute
If you don't want to make your own paleo mayo, you can go ahead and buy some online. Our favorite is the avocado mayonnaise by Primal Kitchen.  We think this tastes the most like the real mayo and has very clean ingredients. We also like the Sir Kensington's avocado mayo, however, this one has some added sugar, which ingredient wise puts it at a close but definite second.
Save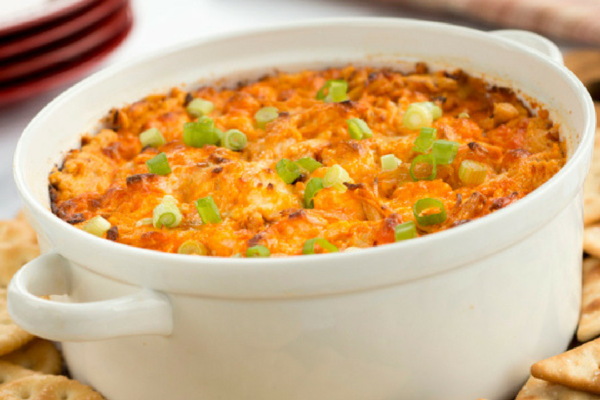 | | |
| --- | --- |
| | |
Preheat oven to 400 degrees.

In a large bowl combine grated cauliflower, onion, carrots, celery, garlic powder, salt and pepper.

Add in the shredded chicken

In a separate bowl, stir together homemade paleo mayonnaise and Red Hot to desired spice level (add more Red Hot to make it spicer)

Pour the sauce into the chicken mixture and combine

Pour into a casserole dish or Pyrex

Bake covered for 45 minutes, then uncover and bake 15 minutes more

Serve with homemade ranch dressing, green onion, blue cheese crumbles or diced avocado