Posts Tagged 'San Diego Marathon'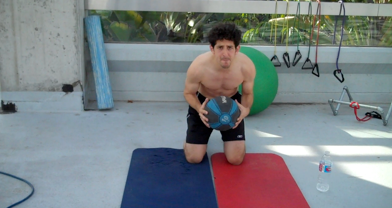 The work outs are definitely getting harder, and we're focusing more on strength now then cardio. I'm still at 161 pounds, which seems to be a skinny as my body will go, so I guess my dream of getting down to my Bar Mitzvah weight is out the window.
Read More
The body took some hard hits this week. I barely got a chance to work out and the food at the hotel and late dinners were good but not healthy. And that's okay cause life can get in the way from time to time. I surely don't have a 9 to 5 schedule and sometimes I have to travel last minute. The solution is: Don't give up!
Read More