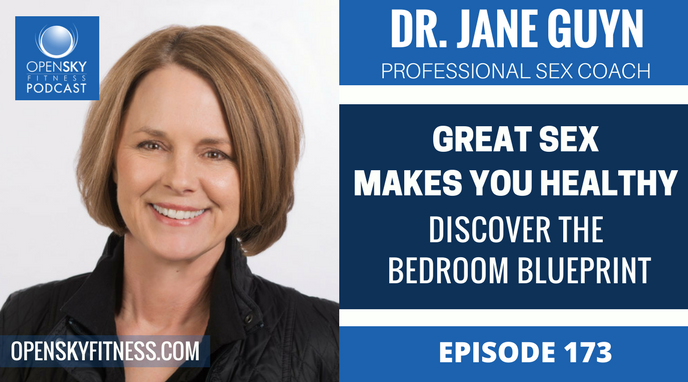 Dr. Jane Guyn: Great Sex Makes You Healthy: Discover the Bedroom Blueprint – Ep. 173
Join Our 8 Week Sky Fit Challenge
As a Founding Member!
From October 30 – December 22, we will be doing an 8 Week Sky Fit Challenge with founding BETA group members.
The challenge consists of:
20 minute equipment-free workouts
Healthy meal planning with a cookbook of our favorite recipes
Access to a new, private Facebook Group to share your progress and help hold each other accountable.
After the challenge ends, you will still have access to it and every time we re-do this challenge, we will update the program with new information, access to live Q&As, and continuous access to participating in new 8-week challenges.
The cost to join as a Founding Member is $247 and you'll have access to everything forever. After the original 8-week challenge, cost is $19 per month, but as a Founding Member, that monthly fee will be waived completely for you.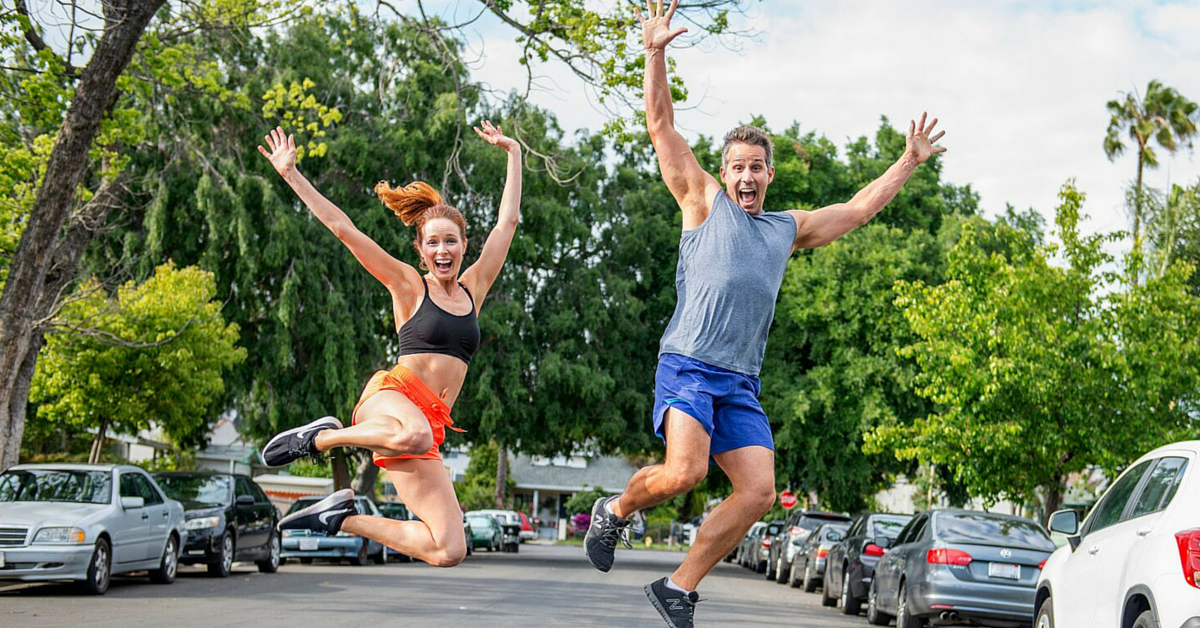 Sex & Relationships
On this week's episode of the Open Sky Fitness Podcast, we have Dr. Jane Guyn on the show who is a Professional Sex and Core Energy Coach as well as a Doctor of Human Sexuality. She is the author and creator of several books and programs including:
Dr. Jane is so great to listen to because she's so easy to talk to and gives such amazing advice about being intimate in a relationship. On today's show, we'll discuss why we might be struggling with sex in our relationship and how to fix it including with The Bedroom Blueprint which is a new approach to talking about sex.
Why We Struggle to Be Intimate
Depending on each person, they could be struggling with their sex life for various reasons:
Female menopause
Andropause aka male menopause
Low libido
Personal issues with body
Being self-conscious
Feeling exhausted
Having a busy lifestyle
Lack of privacy
New baby
Depression
Chronic disease
Sexual assault and harassment
"These moments of both sexual assault and harassment occur for both men and women so if we can talk about it sooner, that's fantastic." – Dr. Jane Guyn on the importance of addressing past experiences to create a strong, healthy relationship with other people.
Re-frame and Change Your Present
There are several steps we can take with our partner re-frame and change our present with them:
Look at your life and let go of what's holding you back.
Be honest with yourself with what's happening in your life right now.
If things aren't working, be honest with yourself with what you want and take a close look at your future.
Envision the outcome that you want to have by opening up and discussing it with your partner.
If it feels like you're trapped and have no other options, then we have to figure out what was going on that's affecting our present.  Even our past can affect our present relationship. You have to be mindful of how you talk about it with your partner.
To talk with your partner, have an intention and let them know that you're not there to make them feel bad. Rather, you want to improve your connection with them
Setting Up Relationship Intentions
Setting an intention about being kind and honest about what is happening in the relationship.
Creating intentions with your partner is a way to connect, grow, and understand each other in a much deeper way. Focusing on intentions can help you both open up to each other about what you want in your relationship.
"Hollywood creates this disconnect from what is real and these expectations of what sex should be." – Rob Dionne 
Men, Women, and Children Trailer
The Bedroom Blueprint
To help us be present with our partner, Dr. Jane Guyn has created The Bedroom Blueprint acronym:
B – Body
E – Environment
D – Desire
R – Relationship
O – Openness
O – Orgasm
M – Mindfulness
The 5 Steps to the Perfect Quickie
You cannot have the perfect quickie if you have not thought about the Bedroom Blueprints so that you really know each other to such a depth.
Know what kind of experience both you and they like.
Figure out the space and where it will take place.
Know their fantasies and share yours.
Don't be a spectator, but be present in the moment.
In general, don't tell people about your experience and keep those moments to yourself.
Get Your Free Copy of
In the Bedroom: Secrets of Great Sex
Just text the number 541 444 0112 with your name and email to download Dr. Jane's free eBook, In the Bedroom: Secrets of Great Sex
Check Out our New Sponsor – ButcherBox!
ButcherBox delivers 100% grass-fed beef, free range organic chicken and heritage breed pork directly to your door. Think of them as the neighborhood butcher for modern America.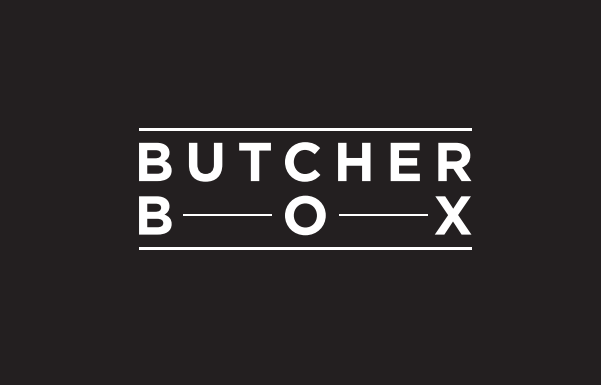 Join The Open Sky Fitness Podcast Group!
That's right! We have a closed Open Sky Fitness Podcast group on Facebook where you and everyone have the opportunity to talk about your health and fitness goals in a safe environment. We post workouts and start discussions about how to be strategic around finding a healthier you. Check it out!
Start Building Your Own Workouts and Meal Plan!
Download Results Tracker here!
Click To Download Home Workout Templates or text the word, "lifting," to 33444 to download the templates. 
Download the OSF Food Journal Now!
Have a Question or Review for Rob or Devon?
We love answering questions and getting feedback from you, our listener! If you have any questions to ask us, want to share a review of the show, or tell us any suggestions for guests/topics that you think would be great to have on the show, just email Rob at rob@openskyfitness.com or Devon at devon@openskyfitness.com or you can also leave us a review at www.openskyfitness.com/review, ask a question in the closed Open Sky Fitness Facebook Group and even text OSFreview to 33444 to get the link.
What You'll Hear on This Episode
00:00 Open Sky Fitness Introduction
1:15  Opening comments with Rob and Devon
1:30 Check out last week's episode – Episode 172 – Identify & Stop Self-Sabotaging Beliefs & Actions
1:55  About today's guest – sex therapist, Dr. Jane Guyn
5:55  How even just a tiny bit of regular fitness can help create a momentum of energy
6:30 Devon's experience of mentally getting back into fitness and focusing on her health
13:00 Check out our new sponsor – ButcherBox
15:10  Introduction with Dr. Jane Guyn
16:00  What is a sex coach? How did Dr. Jane decide to become one?
18:00  Why might people be struggling with their sex life?
19:00 The #MeToo movement and how sexual assault and harassment can affect our lives
27:00  How to re-frame and change your present relationship experience
28:00  How to have The Talk about sex in a relationship
 36:30 How to make The Talk something easy to discuss
38:30  Intentions that couples might set up for themselves
41:00  Does Hollywood glorify sex in a way that's not actually attainable?
45:30  How we should approach talking about sex and why it's not so complicated.
53:45  The BEDROOM Blueprint acronym
1:01:00  How experiences early on in life can affect our relationships as adults
1:05:50  The 5 Steps to the Perfect Quickie
1:10:30  Join Dr. Jane for a Lover's Journey Discovery Session
1:11:40 Closing comments with Rob and Devon
1:12:40  Join The Open Sky Fitness Podcast Group on Facebook
1:15:30 Open Sky Fitness Closing
RESOURCES MENTIONED DURING THE SHOW:
Get Fit with Free Downloads!
To Download Rob's FREE workout templates click below**
Ask Rob a Question or tell him what is working for you: Email Rob@OpenSkyFitness.com
Support This Podcast
To leave a Review for Rob and the Open Sky Fitness Podcast CLICK NOW!  Ratings and reviews are extremely helpful and greatly appreciated! They do matter in the rankings of the show and I read each and every one of them.
Contact our amazing sound engineer Ryan? Send him an e-mail here: info@stellarsoundsstudio.com
Thanks for Listening!
Thanks so much for joining us again this week. Have some feedback you'd like to share? Leave a note in the comment section below!
If you enjoyed this episode, please share it using the social media buttons you see at the bottom of the post.
Do you have any questions (and would like to hear yourself on the Open Sky Fitness Podcast)? Click on the link on the right side of any page on our website that says "Send Voicemail."
And finally, don't forget to subscribe to the show on iTunes to get automatic updates. It's free!
Thanks for listening/reading Episode 173 with Dr. Jane Guyn – Great Sex Makes You Healthy: Discover the Bedroom Blueprint ! We hope you have gained more knowledge on how to be a healthier you.