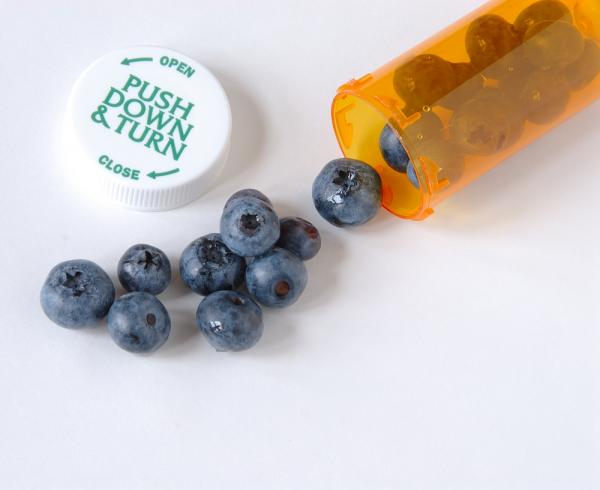 Dr. Michael Ruscio: Is Your Favorite Food Destroying Your Gut?- Ep. 26
CLICK HERE TO LISTEN ON ITUNES.
How Food May Affect Your Body
"Using antibiotics instead of natural medicine is like dropping a bomb when you could have sent in a sniper team. Your immune system in the gut has been in red alert for so long that it ends up attacking everything, which can make you hyper sensitive and can even lead to an autoimmune disease." – Dr. Michael Ruscio 
Many people spend years, even decades, suffering from symptoms like depression, heartburn and fatigue that can be traced back to the foods they eat. On today's podcast with Dr. Michael Ruscio, we talk about how elimination diets and natural medicine can knock out these symptoms, as well as serious infections, while helping restore balance to your body.
Consuming foods you're intolerant to can cause inflammation and damage to the lining of your intestines. Thankfully, the lining can be rebuilt after just a few days. But the rest of the body can take months to heal.
What Foods You Should Avoid
"Dietary interventions should always come first. If the symptoms are still present after 30 days, then it's the right time to do some testing and find out if the infection is being adequately treated." – Dr. Michael Ruscio
Dr. Ruscio, a practitioner of functional medicine, likes to put his patients on restricted diets to see which foods are causing trouble. He typically starts with telling patients to restrict these foods:
Gluten-containing grains.
Buckwheat, millet, and rice
Dairy
soy
Eggs
Nuts and seeds
Nut shaped vegetables
High sugar foods, high processed foods
While encouraging them to eat more:
Meats + fish (that are low on the mercury chain)
Veggies
Fruits
If you think you might be intolerant to certain foods, or if you'd like to try an elimination diet just to see, you're not going to want to miss this episode.
RESOURCES MENTIONED DURING THE SHOW:
Get Fit with Free Downloads!
To Download Rob's FREE workout templates click below**
Ask Rob a Question or tell him what is working for you: Email Rob@OpenSkyFitness.com
Support This Podcast
To leave a Review for Rob and the Open Sky Fitness Podcast CLICK NOW!  Ratings and reviews are extremely helpful and greatly appreciated! They do matter in the rankings of the show and I read each and every one of them.
Contact our amazing sound engineer Ryan? Send him an e-mail here: info@stellarsoundsstudio.com
Thanks for Listening!
Thanks so much for joining us again this week. Have some feedback you'd like to share? Leave a note in the comment section below!
If you enjoyed this episode, please share it using the social media buttons you see at the bottom of the post.
Do you have any questions (and would like to hear yourself on the Open Sky Fitness Podcast)? Click on the link on the right side of any page on our website that says "Send Voicemail."
And finally, don't forget to subscribe to the show on iTunes to get automatic updates. It's free!
Thanks for listening/reading Episode 26 – Dr. Michael Ruscio: Is Your Favorite Food Destroying Your Gut? We hope you have gained more knowledge on how to be a healthier you.