Unrealistic Expectations- Ep. 85
This week is an episode you don't want to miss about Unrealistic Expectations of yourself. Rob and his wife Devon go into the psychology behind how we tend to see the world in extremes. Often you think that if you are a not complete success then you must be a complete failure.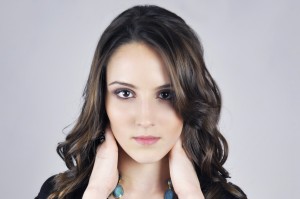 Be Honest with Yourself
Be honest, how many times have you had the goal of quitting sugar and then you take a bite of a chocolate cake? Rather than enjoy the taste, your punishing voice tells you that you have failed at your "diet". Now you might as well eat the entire cake, the 1/2 gallon of ice cream next to it and then smother it all with thick hot fudge. Here the downward cycle bleeds into all your relationships; your relationship to food, fitness, self, family and so on.
Create Powerful, Realistic Goals
Rob and Devon share with you their own struggles and then break down how you can cultivate a more nurturing voice that is supportive.  You will learn how to create powerful, realistic goals but then see that the paths towards those goals are the real accomplishments.  You will find how to live in the present and how to have a little more self love that will trickle down to those around you.  Enjoy this episode and share it with all those who need a little inspiration.
LINKS AND RESOURCES MENTIONED IN THIS EPISODE
Want Rob's Free Cookbook?
Ask Rob a Question or tell him what is working for you: Email Rob@OpenSkyFitness.com
To leave a Review for Rob and the Open Sky Fitness Podcast CLICK NOW!
Contact our amazing sound engineer Ryan? Send him an e-mail here: info@stellarsoundsstudio.com
Thanks for Listening!
Thanks so much for joining us again this week. Have some feedback you'd like to share? Leave a note in the comment section below!
If you enjoyed this episode, please share it using the social media buttons you see at the bottom of the post.
Also if you are interested in getting some free Naked Infusions Salsa, T-shirts or tote bags please leave an honest review for The Open Sky Fitness Podcast on iTunes! Ratings and reviews are extremely helpful and greatly appreciated! They do matter in the rankings of the show, and I read each and every one of them.
If you have any questions (and would like to hear yourself on the Open Sky Fitness Podcast), click on the link on the right side of any page on our website that says "Send Voicemail."
And finally, don't forget to subscribe to the show on iTunes to get automatic updates. It's free!
Thanks for listening/reading, "Unrealistic Expectations of Self": Ep. -85. We hope you have gained more knowledge on how to be a healthier you!