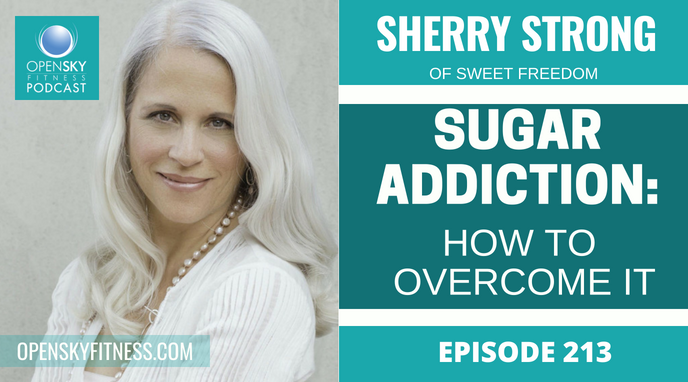 Sugar Addiction: How to Overcome It with Sherry Strong – Ep. 213
"You can't outrun sugar and the negative effects that come with it. If you're getting fit, losing the weight, and losing those fat cells but still following and eating the lethal sugar recipe, the danger is that the toxins and chemicals created from these foods are much more susceptible to impacting your vital organs." – Sherry Strong
Today, we have a truly special podcast episode for you with Nutritionist Strategist, Food Philosopher, Chef, Creator of Sweet Freedom, and Author of Return To Food, Sherry Strong. In this episode, Sherry will share her own food struggles, what steps you can take to overcome sugar addiction, the 4 Quadrants of Hyper Nourishment: Mental, Emotional, Spiritual, and Physical plus why The Biggest Loser is The Biggest Eating Disorder.
Before we jump into the interview, Devon and I answered a question from our Open Sky Fitness Podcast Group on Facebook – How can I acquire clients as a brand new trainer?
Breaking Free From Sugar Addiction
"We confuse a full belly with a nourished belly. You can actually have an empty belly and not be hungry because your body is nourished; you can also have a full belly but your body is still hungry because it's saying, 'feed me more nourishing foods; I'm not getting what I need.' " – Sherry Strong
In order to be prepared to break free of your sugar addiction, you first need to prepare yourself with the right habits, tools, and resources. You can't just go cold turkey. Some easy ways to prepare yourself for this big moment can include:
Take care of the environment: not just the earth but yourself and your home life setting environment as well
Be conscious of what foods you buy
Slow down and take it one step at a time
Be kind to yourself and others
Spend time in nature by walking around etc.
Build a positive, growth mindset
One Meal At A Time: Sherry Strong At TEDxTokyo
Sweet Freedom 8 Week Program
Did you know that sugar lights up the brains dopamine receptors 8 times more than cocaine?
No wonder we are addicted to the stuff!
But for many people, the idea of completely giving up sugar seems nearly impossible.
This is why we have created the Sweet Freedom 8 Week Online Program.
In this challenge, we will teach you the tools and principles you need to dramatically reduce your sugar consumption to a much more healthy level.
Consider this course as your first step towards Sweet Freedom!
About The 8 Week Program
The program takes place over 8 weeks with a tested and proven strategic process. Each week builds upon the last to help you reach your goal of Sweet Freedom. When the course starts, Sherry will guide you along the process with weekly videos, live group sessions and many more resources. You will also have access to our incredibly supportive private Facebook community, which is filled with people who have gone through the program and are currently going through the program.
We don't have you give up sugar until the 4th week. First we build up your mindset and body to make the process of giving up sugar easier and more sustainable.
Return to Food: The Life-Changing Anti-Diet
Read Return to Food: The Life-Changing Anti-Diet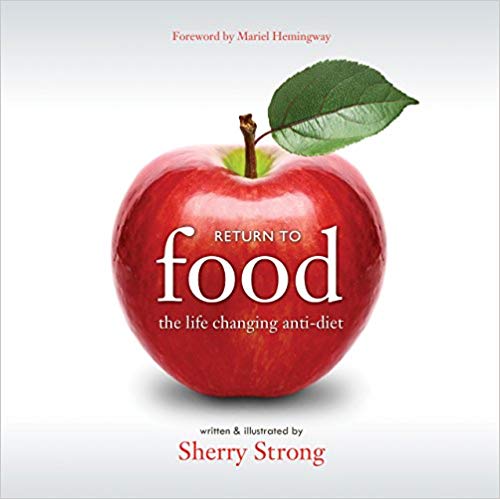 Chances are if you are feeling flat, fat and tired, or are experiencing chronic illness, you are not eating real food. If you want to bounce out of bed feeling fit and fabulous you must find out what is and isn't real food. This book challenges prescriptive approaches to diet, eating, and food, with a revolutionary philosophical approach based on science and studying the healthiest, longest living people on the planet. This approach has seen thousands of people develop a more pleasurable, healthier, and more sustainable eating lifestyle.
About Sherry Strong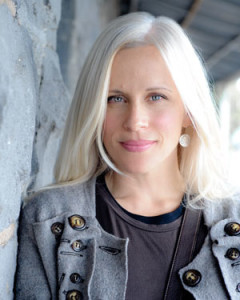 Sherry Strong is a Food Philosopher and Nutritional Strategist. She is a Chef, Nutritionist, the Curator & Co-Founder of the World Wellness Project, former; Victorian Chair of Nutrition Australia, Melbourne President of Slow Food, TEDxTokyo 2009 speaker and was a highly commended faculty member of the Institute of Holistic Nutrition, Vancouver Campus. Her recent presentation at the Canadian School of Natural Nutrition Alumni Association Conference in Toronto commanded a standing ovation and continued praise.
Sherry's written & illustrated a book called 'A Return To Food – how going back is the way forward' which is she presents the philosophies that form the foundation for her 8 week Online Program which teaches people to develop a healthy relationship with food, their body and the environment for a 'body & life that works'.
She is also the founder of the Jiivala Holistic Culinary Academy & Mentorship Program for Holistic Entrepreneurs which is presently transitioning to a 3-month online program culminating in a retreat with Sherry Strong on Bowen Island.
Sherry also runs public and private workshops and seminars as well as exclusive coaching and lifestyle makeovers on Bowen Island. Contact Sherry directly for rates and details for her personalized programs.
What You'll Hear on This Episode
00:00 Open Sky Fitness Introduction
1:15  Opening comments with Rob and Devon
2:40 Check out last week's show: OSF 212 -Detoxes & Cleanses: Are They Worth It?
3:00 Listen to last week's #TBT episode – Are Steroids Worth The Risk?
3:30 Clean up your diet with our 7 Day Paleo Reset
8:00 Questions from the Open Sky Fitness Podcast Group on Facebook – How can I acquire clients as a brand new trainer?
16:00 Introduction to Sherry Strong
22:00 What happens when you give babies refined sugars in their formula.
22:50 The struggles she and her mother have both faced due to high amounts of sugar in their diets.
24:00 The changes that we need to make as a society as far as nutrition and our addictions to sugar.
25:50 Why exercise is not enough; you have to change your diet too.
30:00 What she did to begin turning her life around and eat better.
31:00 Her philosophical approach to teaching people about how humans are supposed to eat to be healthy according to nature, not doctors.
36:00 The difference between listening to your inner voice of addiction and your body's need for nourishment.
36:50 The 4 Quadrants of Hyper Nourishment: Mental, Emotional, Spiritual, and Physical
39:30 Why The Biggest Loser = The Biggest Eating Disorder
44:00 What we're designed to eat and how to break down our bad behaviors.
45:00 Nature's Principle – How nature tells us what and how much to eat for better health.
55:00 How to be consistent, slow down, and take healthy eating one step at a time by being.
1:02:00 Why sugar is such a problem for us and why it's so addictive.
1:10:00 Final comments with Rob and Devon
1:12:30 Open Sky Fitness Closing
RESOURCES MENTIONED DURING THE SHOW:
JOIN THE SKY FIT CHALLENGE!
Our 8 Week Sky Fit Challenge has begun but you can still sign up for the next round or learn more about it!
The challenge consists of:
8 Weeks of Equipment Free Bodyweight Workouts in 20 minutes or less. (No gym membership required)
SIMPLE Whole Food Meal Plan w/Tasty Recipe Cookbook Featuring 60+ recipes!
Foolproof Schedule so you know EXACTLY what you're supposed to do every day.
Access to our New Private Facebook Group – Sky Fit Challenge Group to share your progress with everyone as well as receive support and be held accountable.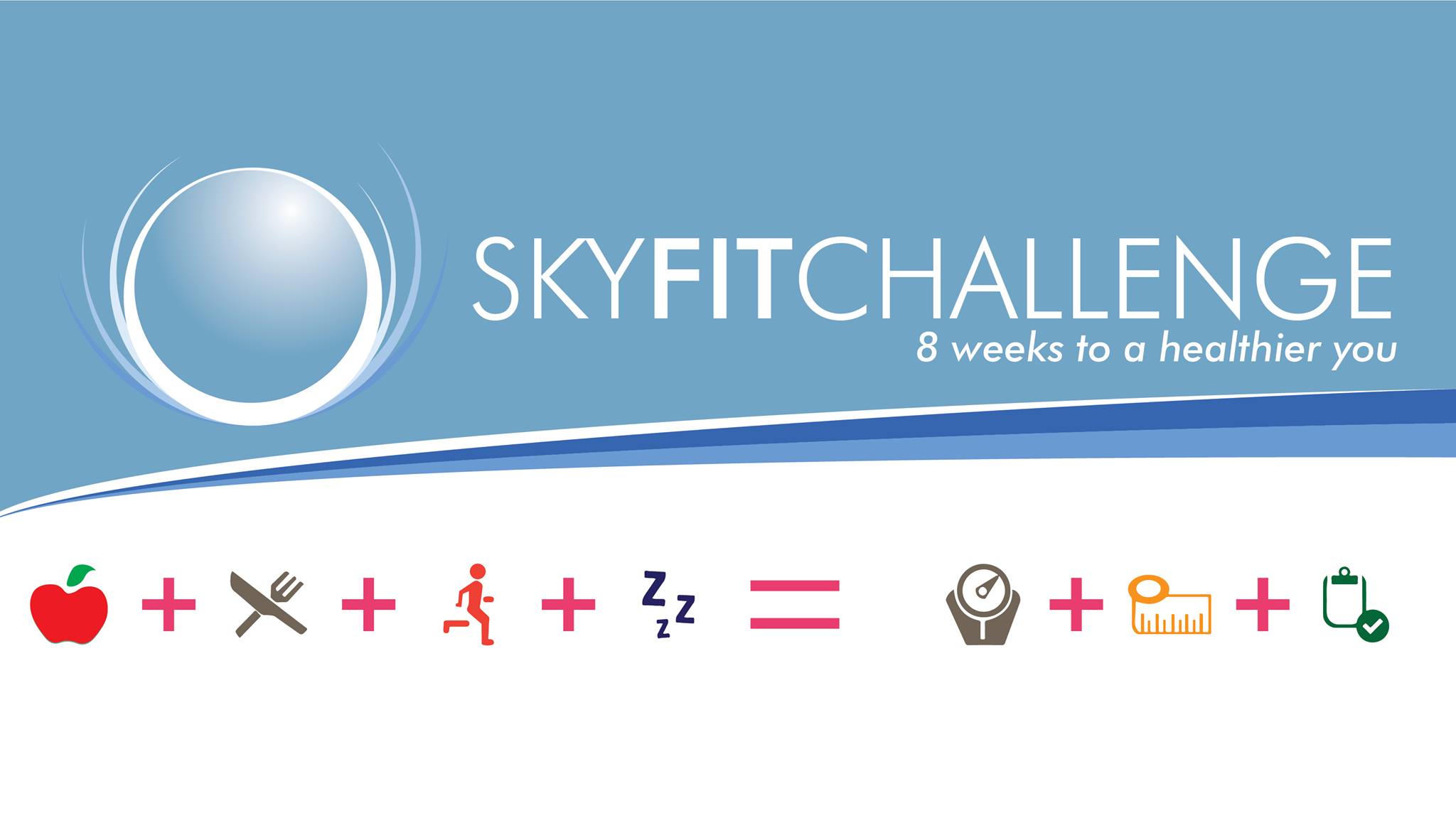 Do The FREE 7 Day Paleo Rest
Simply go to 7DayPaleoReset.com to sign up now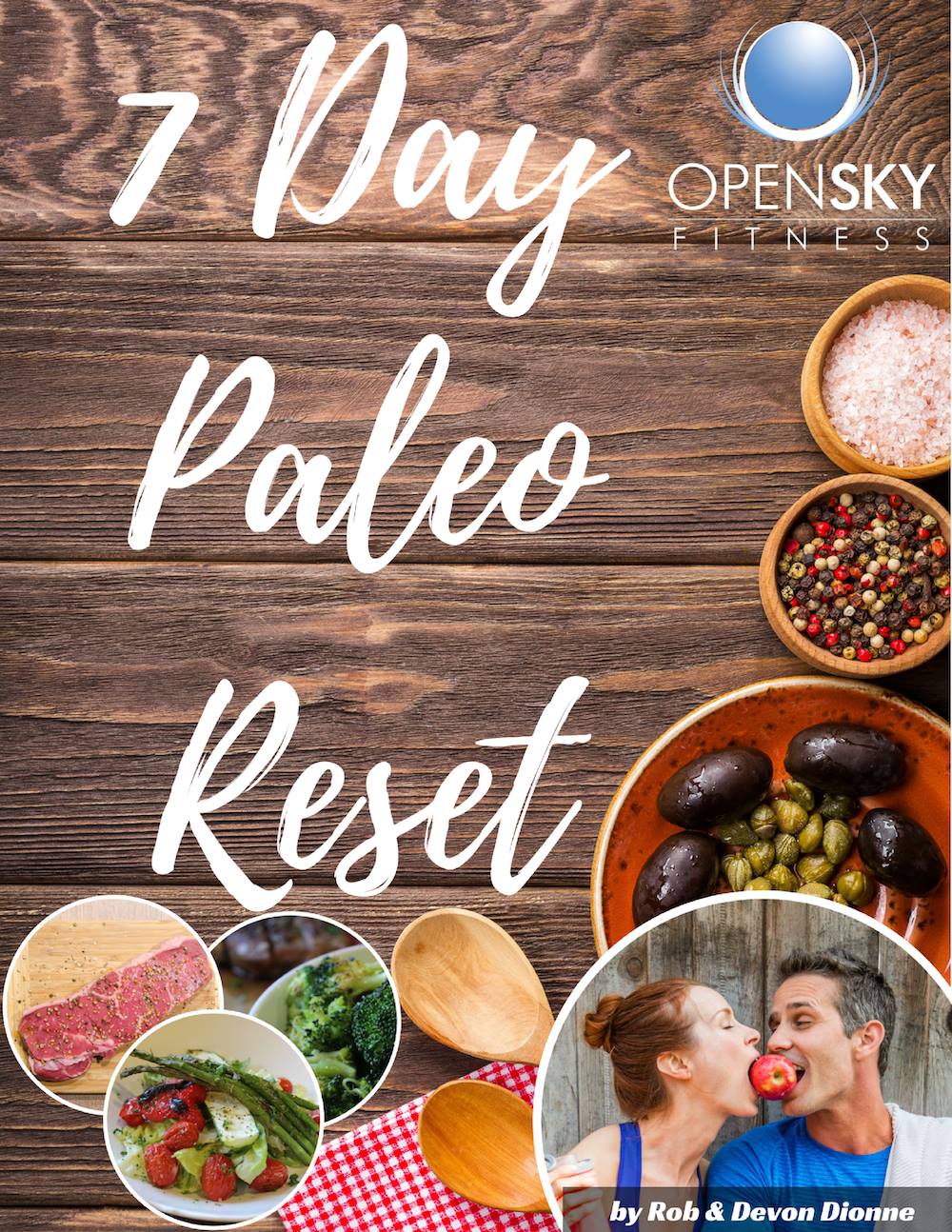 One of the best things you can do for your mind and body in your mission to get healthier is to focus on your nutrition. That's why we're allowing people to sign up now to join us for our next Free 7 Day Paleo Rest! It's all done via Facebook so no annoying emails that will fill up your inbox.
As part of the 7 Day Paleo Reset, we will provide you with:
Introduction to what the Paleo Diet is all about
7 Day guide to easy Paleo recipes
What batch cooking is and how to incorporate that into your lifestyle
Various content resources including generational eating habits, the importance of building a wellness community, and how to begin a new healthy lifestyle.
How to make an impact on your life and life a life full of wellness.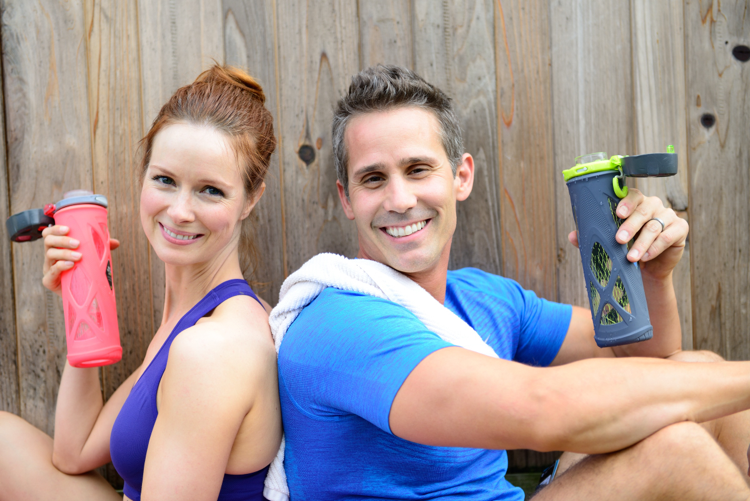 Look Out For Our Upcoming
Throw Back Thursday Podcast Episodes!
We'll be releasing new podcasts episodes on Thursdays that discuss previous episodes we've done, but we need your help! Go to the  Open Sky Fitness Facebook Group and tell us what your favorite episodes are. Then, Devon and I will re-listen to that episode, pick out the best parts and share even more insights on the topic.
We won't just be regurgitating the same information over again. Since we began this podcast, there's so much more information out their on health, nutrition, fitness, and personal wellness. So, each Thursday we'll really just be going deeper into your favorite topics!
Claim Your FREE Bacon + $10 Off
With Our Sponsor – ButcherBox
That's right! By listening to the Open Sky Fitness Podcast, you get the chance to get a free order of bacon plus $10 off your first ButcherBox purchase!!
ButcherBox delivers 100% grass-fed beef, free-range organic chicken, and heritage breed pork directly to your door. Think of them as the neighborhood butcher for modern America.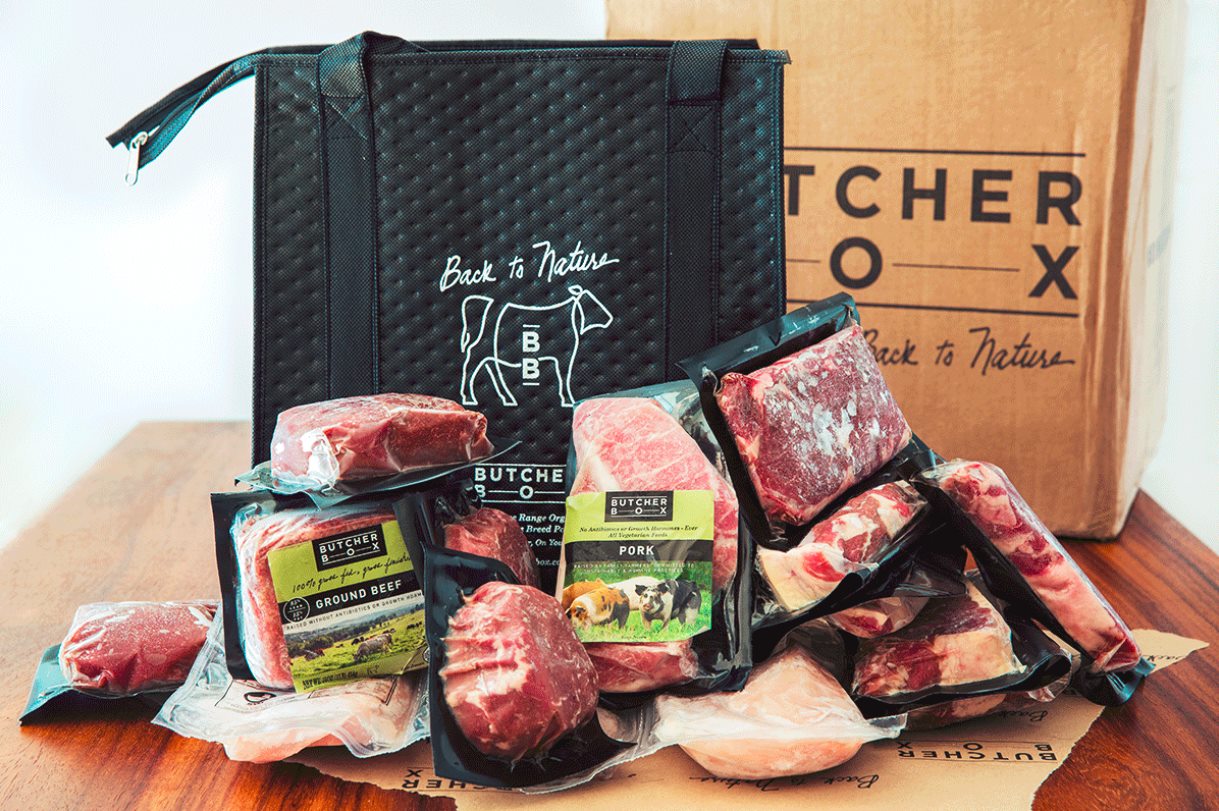 Join The Open Sky Fitness Podcast Group!
That's right! We have a closed Open Sky Fitness Podcast group on Facebook where you and everyone have the opportunity to talk about your health and fitness goals in a safe environment. We post workouts and start discussions about how to be strategic about finding a healthier you. Check it out!
Start Building Your Own Workouts and Meal Plan!
Download Results Tracker here!
Click To Download Home Workout Templates or text the word, "lifting," to 33444 to download the templates. 
Download the OSF Food Journal Now!
Have a Question or Review for Rob or Devon?
We love answering questions and getting feedback from you, our listener! If you have any questions to ask us, want to share a review of the show, or tell us any suggestions for guests/topics that you think would be great to have on the show, just email Rob at rob@openskyfitness.com or Devon at devon@openskyfitness.com or you can also leave us a review at www.openskyfitness.com/review, ask a question in the closed Open Sky Fitness Facebook Group and even text OSFreview to 33444 to get the link.
Get Fit with Free Downloads!
To Download Rob's FREE workout templates click below**
Ask Rob a Question or tell him what is working for you: Email Rob@OpenSkyFitness.com
Support This Podcast
To leave a Review for Rob and the Open Sky Fitness Podcast CLICK NOW!  Ratings and reviews are extremely helpful and greatly appreciated! They do matter in the rankings of the show and I read each and every one of them.
Contact our amazing sound engineer Ryan? Send him an e-mail here: info@stellarsoundsstudio.com
Thanks for Listening!
Thanks so much for joining us again this week. Have some feedback you'd like to share? Leave a note in the comment section below!
If you enjoyed this episode, please share it using the social media buttons you see at the bottom of the post.
Do you have any questions (and would like to hear yourself on the Open Sky Fitness Podcast)? Click on the link on the right side of any page on our website that says "Send Voicemail."
And finally, don't forget to subscribe to the show on iTunes to get automatic updates. It's free!
Thanks for listening/reading episode 213 – Sugar Addiction: How to Overcome It with Sherry Strong! We hope you have gained more knowledge on how to be a healthier you.