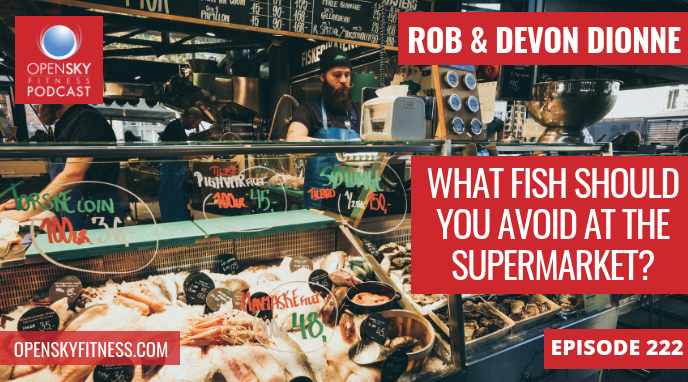 What Fish Should You Avoid At The Supermarket? – Ep. 222
What Fish Should You Avoid At The Supermarket?
There are a lot of ideas, theories, and claims out there as to what fish you should eat and avoid. However, it all becomes muddled very easily and both Devon and I wanted to clarify which fish you should avoid (and why) versus which fish are okay and healthy to eat.
As you tune in, today we'll cover:
The difference between Omega 3s and Omega 6s
Which fish we should be consuming the most on a regular basis.
Farm-raised fish vs. Wild caught fish and the sustainability of both
Mercury and radiation poisoning – do we have to be so concerned about it?
Raw vs cooked fish – Is one better than the other?
Omega 3s vs Omega 6s
What's the difference between fish with Omega 3 fatty acids and those Omega 6 fatty acids? Fish with Omega 6s have pro-inflammatory fatty acid and fish with Omega 3 have anti-inflammatory fatty acid.
So, what's best? When it comes down to it, we want a good amount of both to help balance the amount. Omega 6 actually comes from a lot of processed foods like soybean oils, fried foods, and canola oil. Therefore, the best thing is to eat fish with lots of Omega 3 fatty acids to balance all the other Omega 6 fatty acids we regularly consume.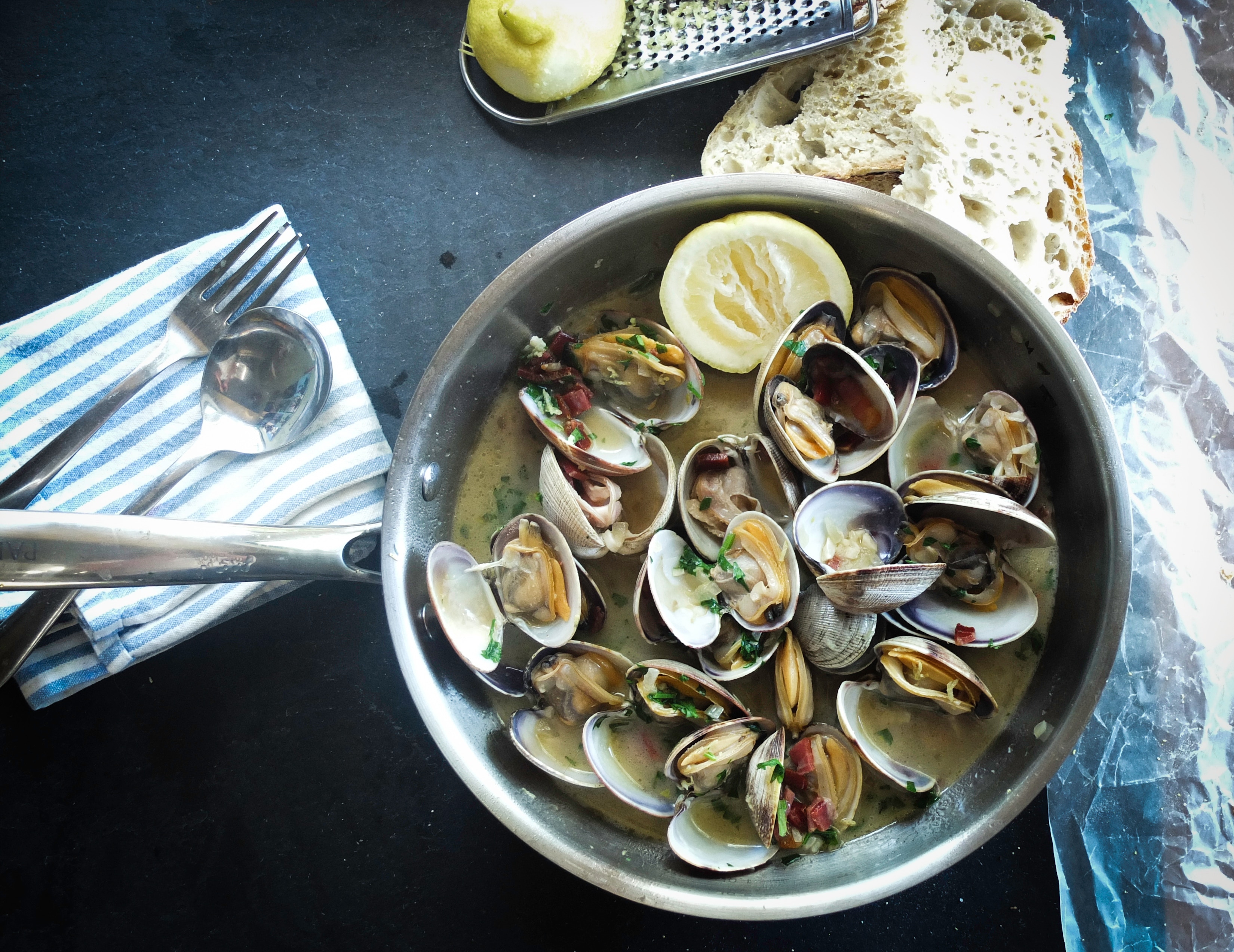 Farm-Raised vs Wild Caught Fish
Whether commercial fish is farm-raised or wild caught, they both have various cons. On the other hand, when it comes to sustainability, there are different types of fish that are okay and even really beneficial in some cases to eat.
The Cons of Farm-Raised Commercial Fishing
The problems with farm fishing include:
Farming carnivorous fish that have to feed on other fish like sardines and anchovies
The amount of waste that's created by the fish in such a tiny environment
Using nets too close to migrating fish which will be affected by the excess amount of waste caused by farmed fish
Pesticides being used to control diseases which can also leak into surrounding waters in the environment
Ichthyophthirius multifiliis commonly called ich or ick which can lead to white spot disease in both the farmed-fish which can also spread to wild fish.
Mangroves and wetlands being destroyed to create fish farms.
However, these farm-raised fish are okay to eat as far as sustainability:
Tilapia
Catfish
Arctic Char
Cobia
Shellfish
The Cons of Wild-Caught Commercial Fishing
The problems with the fishing commercial industry and wild-caught fish:
Over-fishing
Illegal fishing
Throwing out fish they don't want
Catching endangered species like sharks and turtles
The fishing gear itself ruining coral reefs and the ocean environment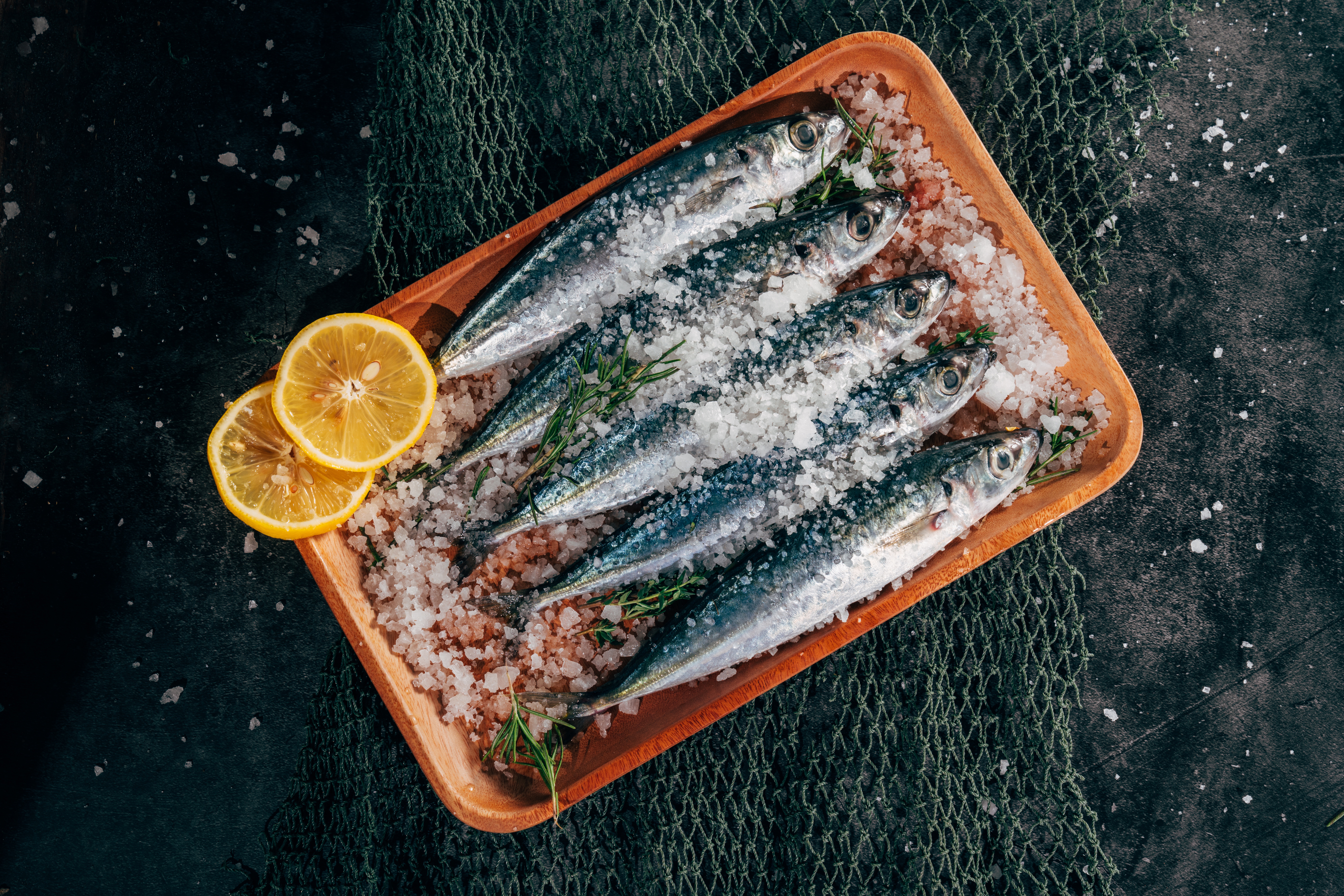 The Best Fish To Buy
According to the Monterey Bay Aquarium's Seafood Watch, the best fish we can eat are and in the following order:
Atlantic Mackeral
Salmon
Herring
Sardines
Oysters
Anchovies
Cavier
Fish that have the lowest amounts of selenium to mercury ratios that you should avoid.
Pilot Whale Fish
Shark
King Mackeral
Swordfish
Tilefish
As far as in the USA, other great fish we can find here include:
Arctic Char
Catfish (USA made)
Cod (Pacific)
Clams, Muscles, & Oysters
Salmon (New Zealand)
Shrimp (USA farmed)
Good alternatives:
Cod (Atlantic/Pacific)
Salmon (Canada Pacific/ USA)
Fish to avoid:
Salmon (Canada Atlantic, Chile, Norway, Scotland)
Cod (Atlantic: Canada/ USA)
Cod (Pacific: Japan, Russia)
What You'll Hear on This Episode
00:00 Open Sky Fitness Introduction
1:15  Opening comments with Rob and Devon
1:30 Check out last week's show: OSF 221 – 10 Vital Habits For Building Muscle Mass And Losing Body Fat with Jason Leenaarts
3:30 Why it's so important to drink at least 80 oz of water a day.
5:00 What other habits you can expect to build on to help lose weight during the Sky Fit Challenge including adding more vegetables to their meals.
6:30 What kinds of workouts we do during the Sky Fit Challenge.
7:30 The benefits of focusing on staying away from processed foods and sugars during the Sky Fit Challenge.
11:10  Why we chose to talk about seafood and nutrition today.
12:00 How often you should have fish and what nutrition benefits it has.
13:20 All about Omega 3s vs Omega 6s
16:00 The amount of Omega 6 fatty acids in our system and the cons to that.
16:30 Benefits of balancing our omegas by consuming fish with fatty Omega 3 acids.
17:00 Which fish have the highest amount of Omega 6 and Omega 3 fatty acids that we should be consuming the most on a regular basis.
21:30 The differences between farm-raised and wild caught fish, pros and cons, plus which fish are best to eat from each category.
33:00 How fish ranches work and why they're not a good thing.
36:00 Mercury – When did we become so concerned about it? Should we be concerned about it? Which fish actually have mercury?
36:50 Where mercury actually comes from in our environment and how the fish get it.
37:30 Why mercury isn't as much of an issue as we used to think it was because of the high amounts of selenium in some fish.
39:00 Which fish have the lowest amounts of selenium to mercury ratios that you should avoid.
Pilot Whale Fish
Shark
King Mackeral
Swordfish
Tilefish
39:45 How environmental protective agencies led us to be more fearful of mercury in our fish.
40:40 The amount of radiation that's actually in fish.
44:20 Raw vs Cooked Fish – is there a difference?
45:20 The general list of best fish to consume, different alternatives, and what's best to avoid
46:40 Final comments with Rob and Devon
1:22:00 Open Sky Fitness Closing
RESOURCES MENTIONED DURING THE SHOW:
JOIN THE SKY FIT CHALLENGE!
The challenge consists of:
8 Weeks of Equipment Free Bodyweight Workouts in 20 minutes or less. (No gym membership required)
SIMPLE Whole Food Meal Plan w/Tasty Recipe Cookbook Featuring 60+ recipes!
Foolproof Schedule so you know EXACTLY what you're supposed to do every day.
Access to our New Private Facebook Group – Sky Fit Challenge Group to share your progress with everyone as well as receive support and be held accountable.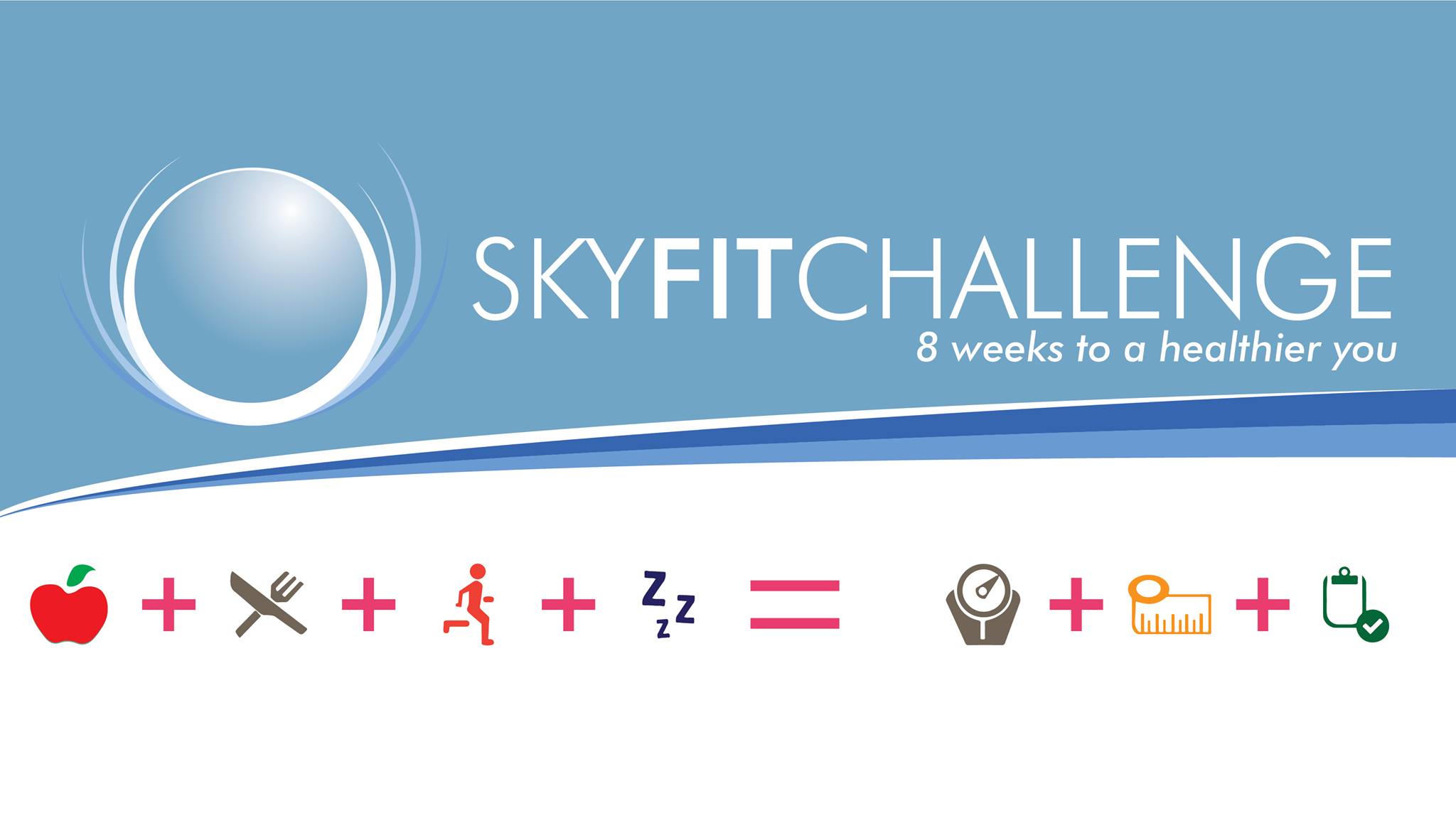 Do The FREE 7 Day Paleo Rest
Simply go to 7DayPaleoReset.com to sign up now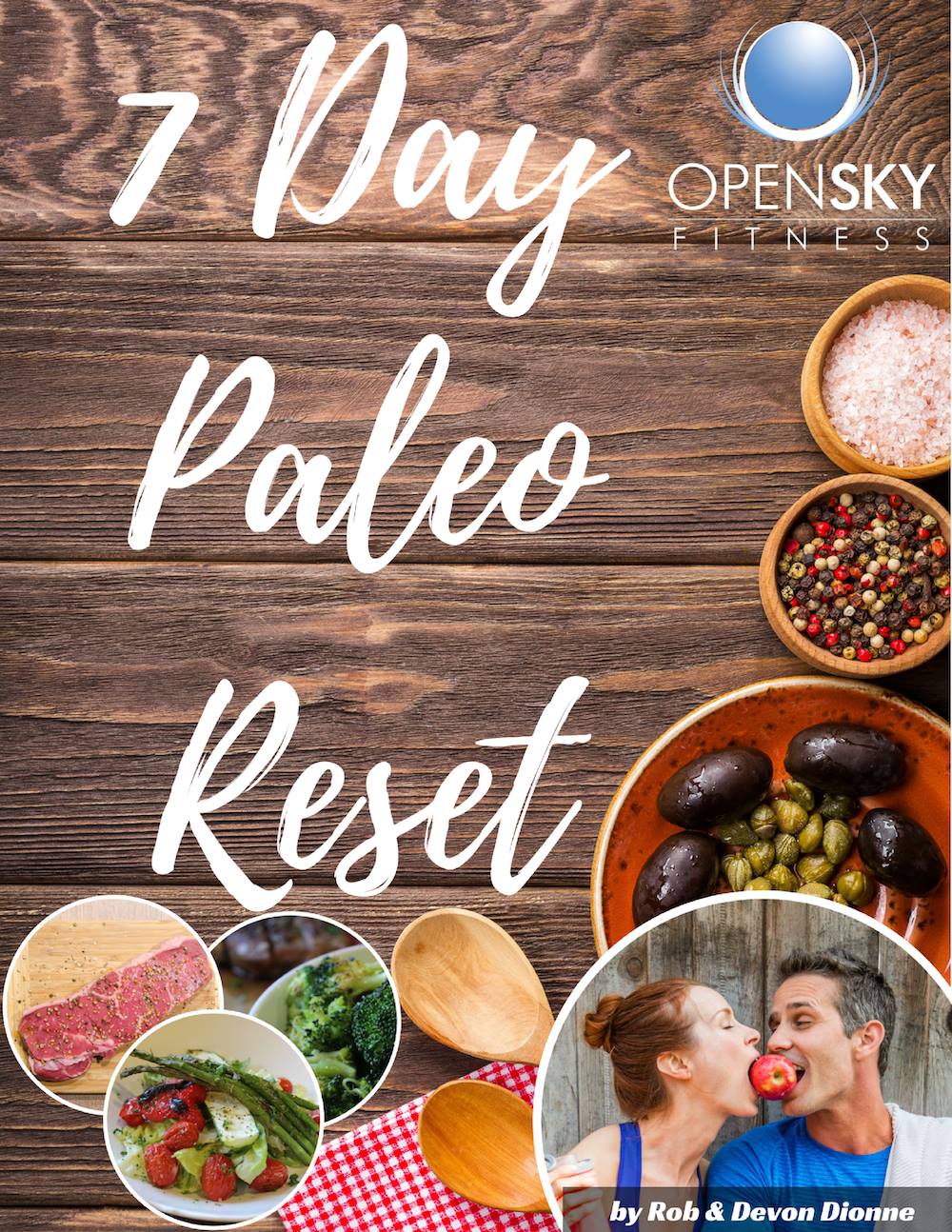 One of the best things you can do for your mind and body in your mission to get healthier is to focus on your nutrition. That's why we're allowing people to sign up now to join us for our next Free 7 Day Paleo Rest! It's all done via Facebook so no annoying emails that will fill up your inbox.
As part of the 7 Day Paleo Reset, we will provide you with:
Introduction to what the Paleo Diet is all about
7 Day guide to easy Paleo recipes
What batch cooking is and how to incorporate that into your lifestyle
Various content resources including generational eating habits, the importance of building a wellness community, and how to begin a new healthy lifestyle.
How to make an impact on your life and life a life full of wellness.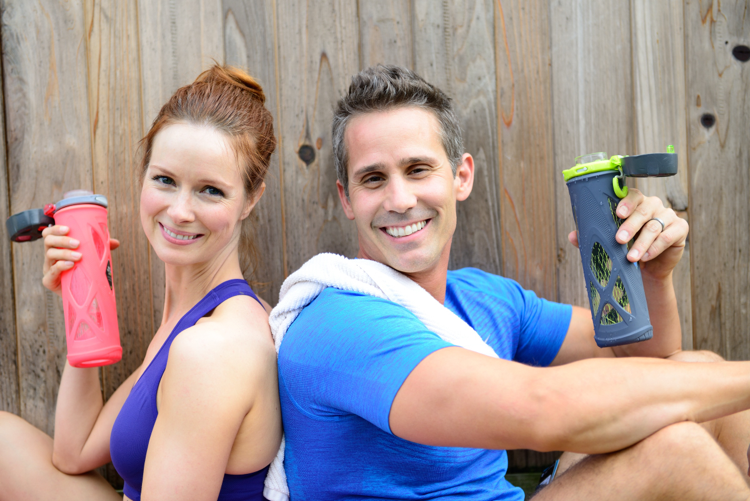 Look Out For Our Upcoming
Throw Back Thursday Podcast Episodes!
We'll be releasing new podcasts episodes on Thursdays that discuss previous episodes we've done, but we need your help! Go to the  Open Sky Fitness Facebook Group and tell us what your favorite episodes are. Then, Devon and I will re-listen to that episode, pick out the best parts and share even more insights on the topic.
We won't just be regurgitating the same information over again. Since we began this podcast, there's so much more information out their on health, nutrition, fitness, and personal wellness. So, each Thursday we'll really just be going deeper into your favorite topics!
Claim Your FREE Bacon + $10 Off
With Our Sponsor – ButcherBox
That's right! By listening to the Open Sky Fitness Podcast, you get the chance to get a free order of bacon plus $10 off your first ButcherBox purchase!!
ButcherBox delivers 100% grass-fed beef, free-range organic chicken, and heritage breed pork directly to your door. Think of them as the neighborhood butcher for modern America.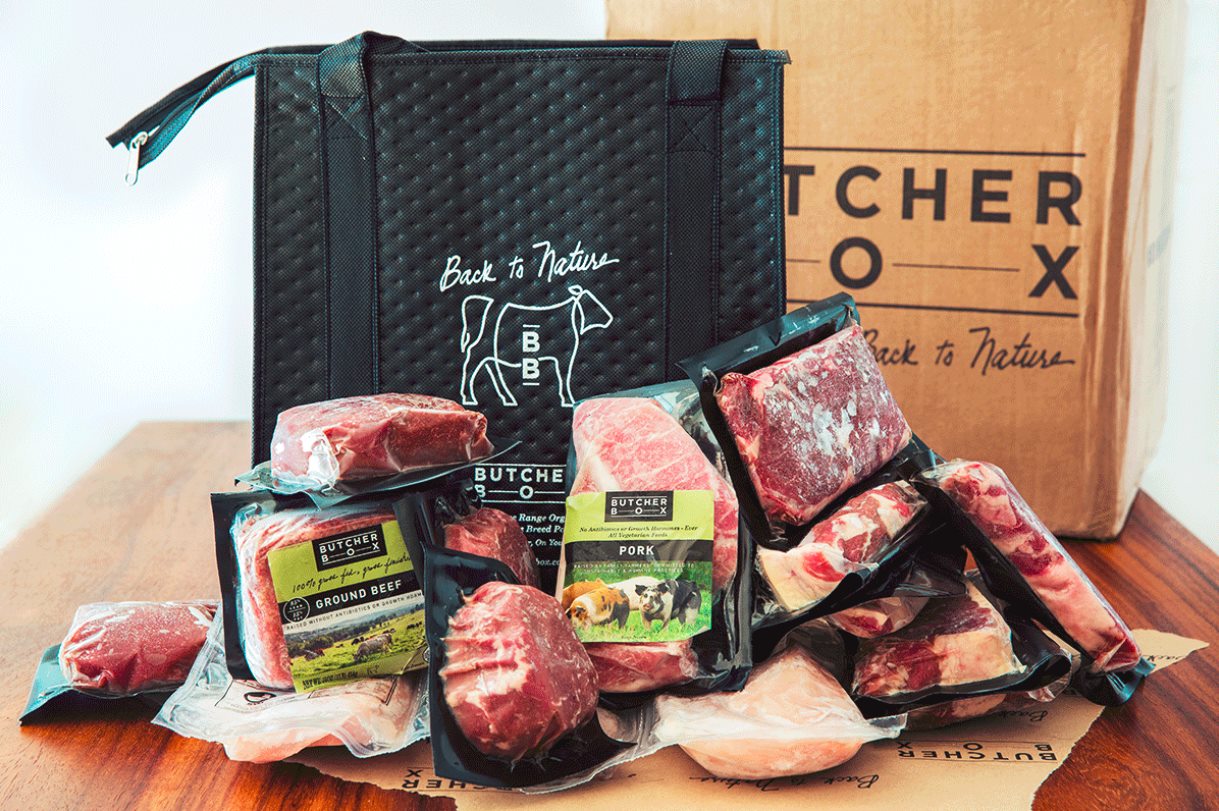 Join The Open Sky Fitness Podcast Group!
That's right! We have a closed Open Sky Fitness Podcast group on Facebook where you and everyone have the opportunity to talk about your health and fitness goals in a safe environment. We post workouts and start discussions about how to be strategic about finding a healthier you. Check it out!
Start Building Your Own Workouts and Meal Plan!
Download Results Tracker here!
Click To Download Home Workout Templates or text the word, "lifting," to 33444 to download the templates. 
Download the OSF Food Journal Now!
Have a Question or Review for Rob or Devon?
We love answering questions and getting feedback from you, our listener! If you have any questions to ask us, want to share a review of the show, or tell us any suggestions for guests/topics that you think would be great to have on the show, just email Rob at rob@openskyfitness.com or Devon at devon@openskyfitness.com or you can also leave us a review at www.openskyfitness.com/review, ask a question in the closed Open Sky Fitness Facebook Group and even text OSFreview to 33444 to get the link.
Get Fit with Free Downloads!
To Download Rob's FREE workout templates click below**
Ask Rob a Question or tell him what is working for you: Email Rob@OpenSkyFitness.com
Support This Podcast
To leave a Review for Rob and the Open Sky Fitness Podcast CLICK NOW!  Ratings and reviews are extremely helpful and greatly appreciated! They do matter in the rankings of the show and I read each and every one of them.
Contact our amazing sound engineer Ryan? Send him an e-mail here: info@stellarsoundsstudio.com
Thanks for Listening!
Thanks so much for joining us again this week. Have some feedback you'd like to share? Leave a note in the comment section below!
If you enjoyed this episode, please share it using the social media buttons you see at the bottom of the post.
Do you have any questions (and would like to hear yourself on the Open Sky Fitness Podcast)? Click on the link on the right side of any page on our website that says "Send Voicemail."
And finally, don't forget to subscribe to the show on iTunes to get automatic updates. It's free!
Thanks for listening/reading episode 222 – What Fish Should You Avoid At The Supermarket! We hope you have gained more knowledge on how to be a healthier you.