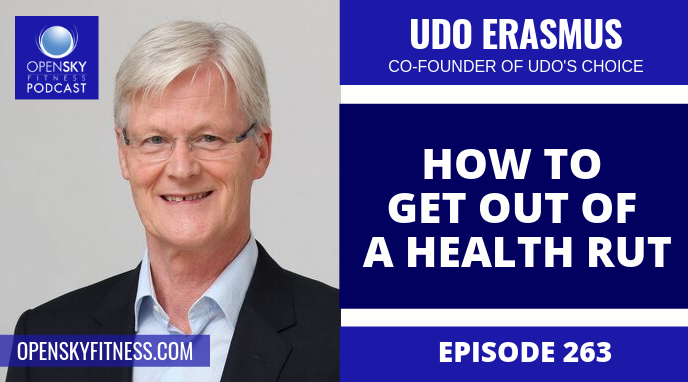 How To Get Out Of A Health Rut with Udo Erasmus – Ep. 263
How To Get Out Of A Health Rut with Udo Erasmus
"In life, there is no more important agenda than taking care of your body." – Udo Erasmus
Co-Founder of Udo's Choice and Author of several books including Fats That Heal, Fats That Kill, Choosing the Right Fats, and The Book on Total Sexy Health: The 8 Key Steps Designed by Nature, Udo Erasmus, joins me this week to discuss the power of being present, his own health transformation, the proper way to use healthy oils, and experience finding inner peace after a traumatic childhood.
In this episode, you will learn:
Easy hacks to get you out of a health rut.
Why so many of us are struggling to live in the current moment.
The power we have to shift our current state of being and the world we live in.
That you are the only person responsible for putting the time and work into taking care of your health.
Why he began investigating how to make healthier oils for mass consumption.
How to properly cook with healthy oils and why we should never fry with them.
Why psychedelics are door openers but not necessarily a quick fix during the inner work process.
Introducing: The Official Coffee Diet Group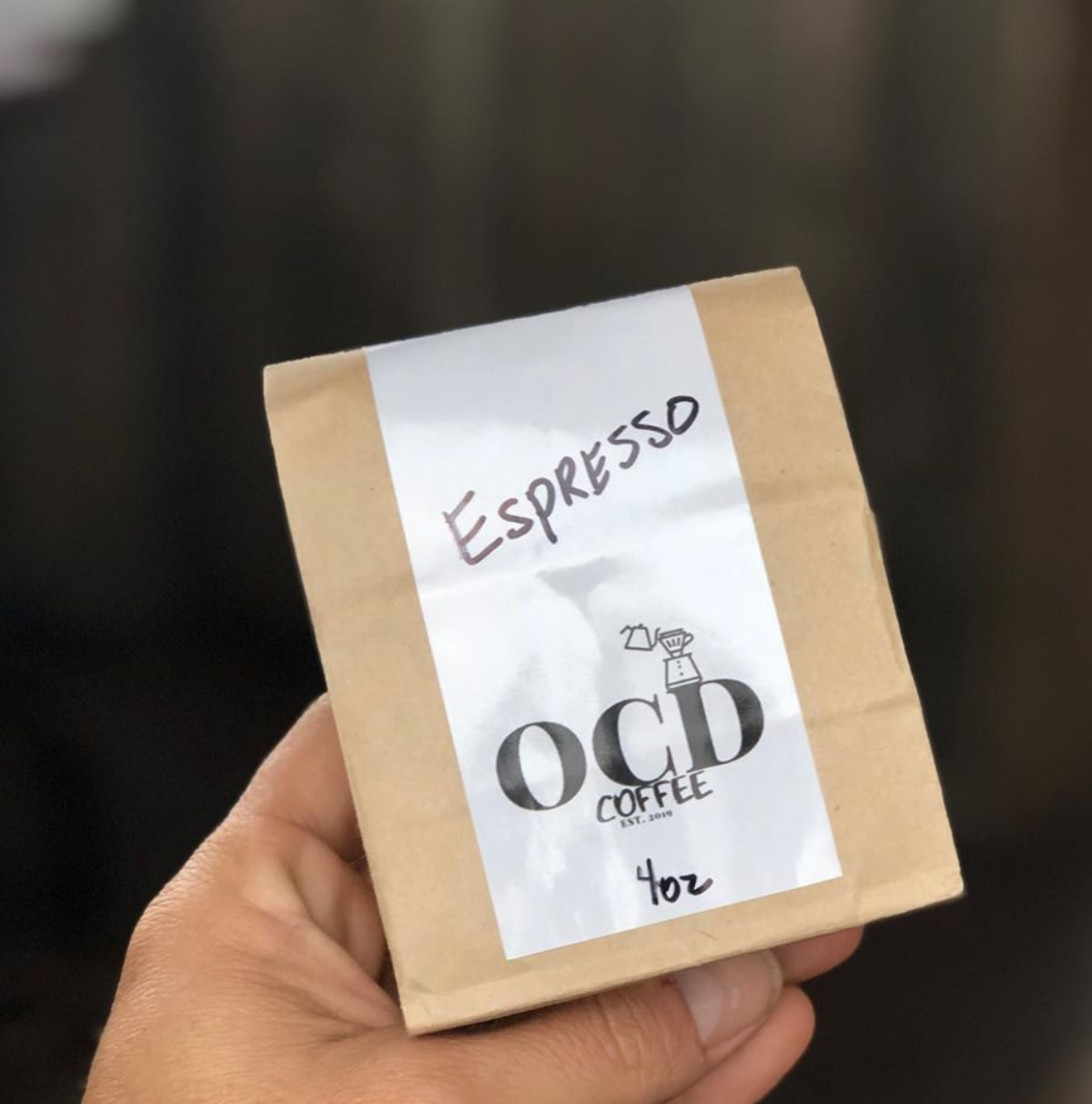 I am launching The Official Coffee Diet Group on Facebook and you can get 50% off for the 8-week program with the code OCD50OFF.
What is The Official Coffee Diet Group? It's a group in which I'm going to share how you can get started with The Official Coffee Diet, transform your lifestyle, lose weight, roast your own coffee beans, and start feeling great!
There are only 8 spots left so sign up quickly if you're interested!
"Inspiration is as important as good information because without getting inspired, people won't make the life changes that they need to make." – Udo Erasmus
Dr. Udo Erasmus + CNM – 'Fats that Heal, Fats that Kill' Trailer
Fats That Heal, Fats That Kill
Buy Fats That Heal, Fats That Kill by Udo Erasmus here
Healing fats are among the necessary nutrients needed to prevent and reverse degenerative disease, heart disease, cancer, and Type 2 diabetes. They can also help reverse arthritis, obesity, PMS, allergies, asthma, fatigue, skin conditions, and yeast and fungal infections. At the same time, more health problems come from damaged oils than any other part of nutrition.
Udo Erasmus exposes the manufacturing processes that turn healing fats into killing fats, explains the effects of these damaged fats on human health, and discloses the knowledge you need to avoid the damaged ones and choose health-promoting oils. He also explores the therapeutic potential of flax, hemp, olive, fish, evening primrose, borage, and black currant.
About Udo Erasmus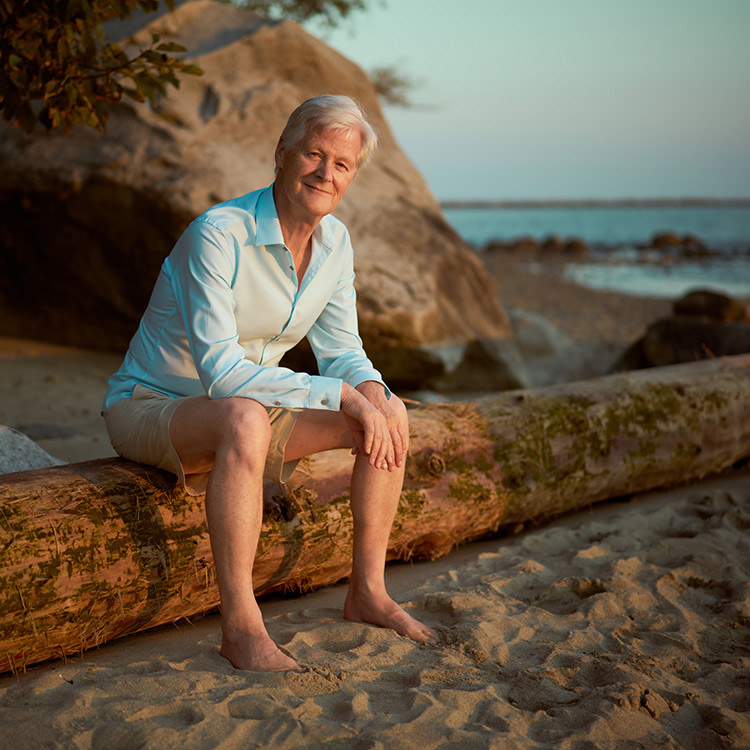 Udo Erasmus is a nutritionist, lecturer, and writer specializing in fats, oils, cholesterol, and essential fatty acids. He was born in Poland during the Second World War to parents from Latvia and Estonia. His family emigrated to Canada when he was ten years old. He began his university studies at the age of sixteen and gained a B.Sc. in Zoology with a major in Psychology. This was followed by graduate studies in Biochemistry and Genetics at the University of British Columbia.
In 1980, Erasmus was poisoned by pesticides, and, as a result of the experience, began to research the relationship between nutrition and health. He gave special attention to the effects of fats and oils on human health. Erasmus had become intrigued by the fact that Eskimos consumed largely fats, such as whale blubber, yet remained relatively healthy well into later life. In his research he discovered what he considered "healthy fats", that is fats which were beneficial rather than harmful to health. His thesis for his Ph.D. in nutrition was published with the title Fats and Oils in 1986. It was revised and expanded under the new name, Fats That Heal Fats That Kill (1993).
Udo Erasmus has partnered with natural foods company Flora Inc., of Lynden, Washington, and Burnaby, British Columbia to produce the essential fatty acid blend called Udo's Choice Oil Blend as well as a line of probiotics and nutritional supplements.
Top 2 Myths about Fats – Udo Erasmus
Let Us Coach You On The Podcast!
Come on the podcast and let us be your coach for an hour on the show!
We talked about this a while back but we want you, the listener, to be a guest on our show by allowing us to be your personal coaches for a 1-hour call. Your call will be featured as an actual episode on our podcast but can always keep your identity hidden by changing your name because we know that our health is everything and some things we'd like to keep to ourselves.
Here's how you sign up:
Fill out your name, email address, and message
In your message, please include:

Your goals
What obstacles you believe are standing in your way
Your expectations and how you think Devon and Rob can help you
What You'll Hear on This Episode
00:00 Open Sky Fitness Introduction
1:15  Opening comments with Rob and Devon
2:00 About our guest for this week, Udo Erasmus
3:40 How Rob got to the place he is today with his healthy eating habits including The Official Coffee Diet.
4:45 Join the Official Coffee Diet Group on Facebook and get 50% off for the 8-week program with the code OCD50OFF
8:00 Introduction to Udo Erasmus, Founder of Udo's Choice
8:45 Our number one job to be present to have a good life.
10:50 How our life changes when we have children and how to set a good example by being mindful.
12:30 Udo's health transformation from focusing on science to health overall.
15:00 Why so many of us are struggling to live in the current moment.
16:40 How to find inner peace and what to do if you struggle to experience it.
17:40 The power we have to shift our current state of being and the world we live in.
19:30 Trauma and heartache he experienced as a young child during WW2 that greatly affected him and how he began to heal by rewriting his story.
26:50 How you can create your new healthy environment for greater happiness.
27:50 Why we get so comfortable fighting and creating drama even though it isn't serving us at all.
29:40 The fact that you are the only person responsible for putting the time and work into taking care of your health.
31:00 Being committed to a relationship with yourself first before you begin one with another person.
32:50 How being a pesticide sprayer for 3 years and not being careful while doing it poisoned him.
34:00 Why he began investigating how to make healthier oils for mass consumption.
36:40 Why fats are what we should be paying the closest attention for our nutrition.
37:00 Why we should never use oil to fry our foods.
41:00 His family's eating habits growing up and how that led him to follow a quite simple diet to focus on other things.
43:00 There's something comforting about being around food even if you're not eating it.
44:30 How to embrace all of the emotions that come with food and hunger and eating only when you're hungry and not by the clock.
48:00 Getting out of a food rut and embracing the feeling of being uncomfortable.
52:00 Small hacks Rob has been doing to help him get out of a health rut.
57:40 How psychedelics can help you get out of your health rut.
58:20 Neuro-Linguistic programming (NLP) skills including "the scramble" to help you re-program your mindset.
1:04:00 Why psychedelics are door openers but not necessarily a quick fix during the inner work process.
1:11:00  Closing comments with Rob and Devon
1:12:00 Join the Official Coffee Diet Group on Facebook and get 50% off for the 8-week program  with the code OCD50OFF
1:09:00 Open Sky Fitness Closing
RESOURCES MENTIONED DURING THE SHOW:
JOIN THE SKY FIT CHALLENGE!
The challenge consists of:
8 Weeks of Equipment Free Bodyweight Workouts in 20 minutes or less. (No gym membership required)
SIMPLE Whole Food Meal Plan w/Tasty Recipe Cookbook Featuring 60+ recipes!
Foolproof Schedule so you know EXACTLY what you're supposed to do every day.
Access to our New Private Facebook Group – Sky Fit Challenge Group to share your progress with everyone as well as receive support and be held accountable.
Do The FREE 7 Day Paleo Rest
Simply go to 7DayPaleoReset.com to sign up now
One of the best things you can do for your mind and body in your mission to get healthier is to focus on your nutrition. That's why we're allowing people to sign up now to join us for our next Free 7 Day Paleo Rest! It's all done via Facebook so no annoying emails that will fill up your inbox.
As part of the 7 Day Paleo Reset, we will provide you with:
Introduction to what the Paleo Diet is all about
7 Day guide to easy Paleo recipes
What batch cooking is and how to incorporate that into your lifestyle
Various content resources including generational eating habits, the importance of building a wellness community, and how to begin a new healthy lifestyle.
How to make an impact on your life and life a life full of wellness.
Look Out For Our Upcoming
Throw Back Thursday Podcast Episodes!
We'll be releasing new podcasts episodes on Thursdays that discuss previous episodes we've done, but we need your help! Go to the  Open Sky Fitness Facebook Group and tell us what your favorite episodes are. Then, Devon and I will re-listen to that episode, pick out the best parts and share even more insights on the topic.
We won't just be regurgitating the same information over again. Since we began this podcast, there's so much more information out their on health, nutrition, fitness, and personal wellness. So, each Thursday we'll really just be going deeper into your favorite topics!
Claim Your FREE Bacon + $10 Off
With Our Sponsor – ButcherBox
That's right! By listening to the Open Sky Fitness Podcast, you get the chance to get a free order of bacon plus $10 off your first ButcherBox purchase!!
ButcherBox delivers 100% grass-fed beef, free-range organic chicken, and heritage breed pork directly to your door. Think of them as the neighborhood butcher for modern America.
Join The Open Sky Fitness Podcast Group!
That's right! We have a closed Open Sky Fitness Podcast group on Facebook where you and everyone have the opportunity to talk about your health and fitness goals in a safe environment. We post workouts and start discussions about how to be strategic about finding a healthier you. Check it out!
Start Building Your Own Workouts and Meal Plan!
Download Results Tracker here!
Click To Download Home Workout Templates or text the word, "lifting," to 33444 to download the templates.
Download the OSF Food Journal Now!
Have a Question or Review for Rob or Devon?
We love answering questions and getting feedback from you, our listener! If you have any questions to ask us, want to share a review of the show, or tell us any suggestions for guests/topics that you think would be great to have on the show, just email Rob at rob@openskyfitness.com or Devon at devon@openskyfitness.com or you can also leave us a review at http://reviewourpodcast.com ask a question in the closed Open Sky Fitness Facebook Group and even text OSFreview to 33444 to get the link
Get Fit with Free Downloads!
To Download Rob's FREE workout templates click below**
Ask Rob a Question or tell him what is working for you: Email Rob@OpenSkyFitness.com
Support This Podcast
To leave a Review for Rob and the Open Sky Fitness Podcast CLICK NOW!  Ratings and reviews are extremely helpful and greatly appreciated! They do matter in the rankings of the show and I read each and every one of them.
Contact our amazing sound engineer Ryan? Send him an e-mail here: info@stellarsoundsstudio.com
Thanks for Listening!
Thanks so much for joining us again this week. Have some feedback you'd like to share? Leave a note in the comment section below!
If you enjoyed this episode, please share it using the social media buttons you see at the bottom of the post.
Do you have any questions (and would like to hear yourself on the Open Sky Fitness Podcast)? Click on the link on the right side of any page on our website that says "Send Voicemail."
And finally, don't forget to subscribe to the show on iTunes to get automatic updates. It's free!
Thanks for listening/reading Episode 263- How To Get Out Of A Health Rut with Udo Erasmus!  We hope you have gained more knowledge on how to be a healthier you.