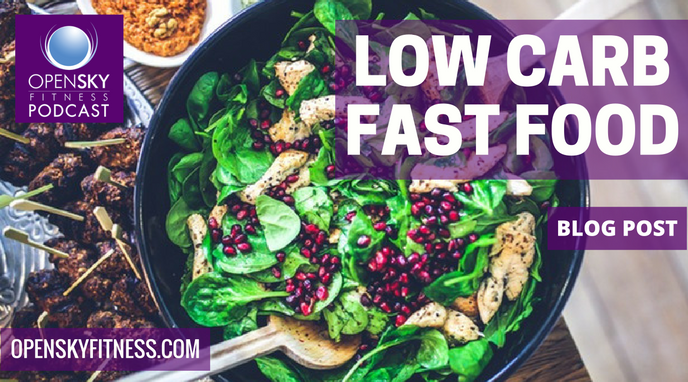 If your goal is to eat a low carb diet, you're going to have to be intentional about planning your food for the day, or planning your day around your food. This can be a challenge when you're on the go. A million things claim your time – your workout, commuting, work, meetings, running kids to activities… Being able to grab fast food while you're out is not only a convenience, it can sometimes be a necessity. "Low carb fast food" is not hard to find. You just have to know what to look for, and don't be afraid to ask for menu clarification and modifications when necessary.
Eating Low Carb On The Go Can Be A Challenge At First
When you enter into a low carb style of eating, you will likely begin by tracking your carb intake throughout the day. You're probably going to be surprised at how quickly the grams add up from every little bit that are in even the lowest carb choices.
Carbs are hidden everywhere. The obvious culprits are bread and many sides that typically come with fast food meals, like chips and fries. Some not-so-obvious carb-rich foods are condiments like ketchup, salad dressings, and sauces that contain sweeteners you might not imagine would be there. If you're on the hunt for low carb fast food, keep these things in mind.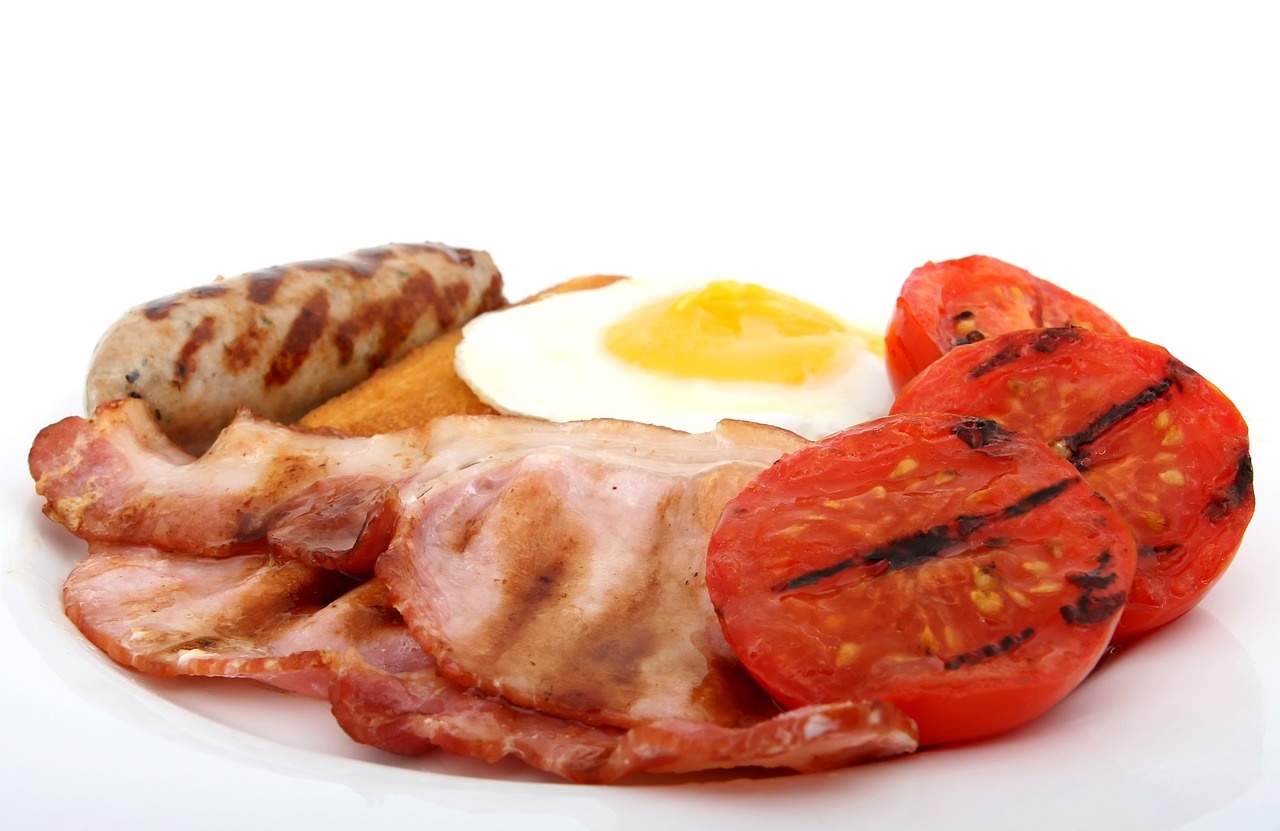 The Basics of Low Carb Fast Food
Skip The Bread
Bread is an obvious enemy to a low carb diet. It can instantly add 25g-40g carbs to your meal. However, there are tons of delicious alternatives to choose from. If you find yourself needing to run through a drive through for a quick meal, remove the bun from the burger or the English muffin from the breakfast sandwich. Burgers and sandwiches can be wrapped in lettuce, and eggs and bacon can be eaten whole without the bread.
Ask For Condiments and Dressings on the Side
Carbs can sneak into a salad with the use of many salad dressings. Salads that are loaded with yummy veggies and meat really can stand on their own without adding dressing at all. But if you need a little something, choose a light vinaigrette or honey mustard dressing and drizzle a little over the top.
In addition, mayonnaise and mustard are usually carb-safe additions to your meal. However, beware of ketchup and other sauces. They can contain added sugars.
Opt For Grilled Instead of Fried
Many fried meats are heavily breaded, which will increase the carb count of your meal. Also, on an overall health note, fried foods from fast food joints are likely cooked in trans fats, which are toxic to your health. It's best to stick to grilled meat and baked sides. Most restaurants offer really great tasting grilled options.
Veggies For Sides
You'll find that almost all fast food restaurants now offer veggies and fruit for side choices instead of fries. Another great idea is to make a quick stop into a grocery store for lunch. Many of them have salad bars with a great choices of meat, veggies and soups.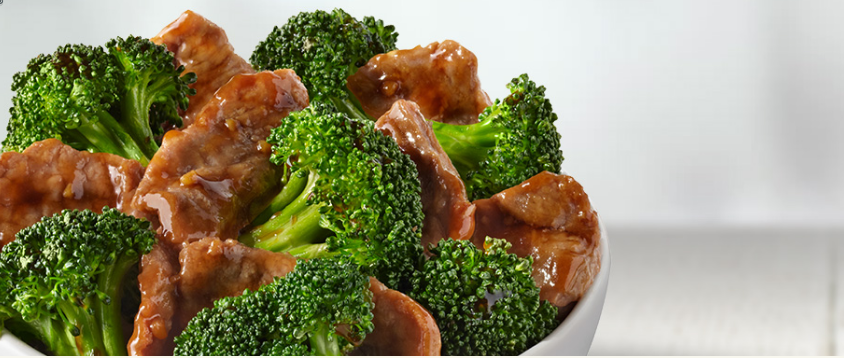 Low Carb Fast Food Restaurant Options
When looking at a nutrition label on a packaged food or reading nutrition information provided by a restaurant, you'll see carbs shown as total carbs, with fiber and sugar broken down and listed underneath the total carb number.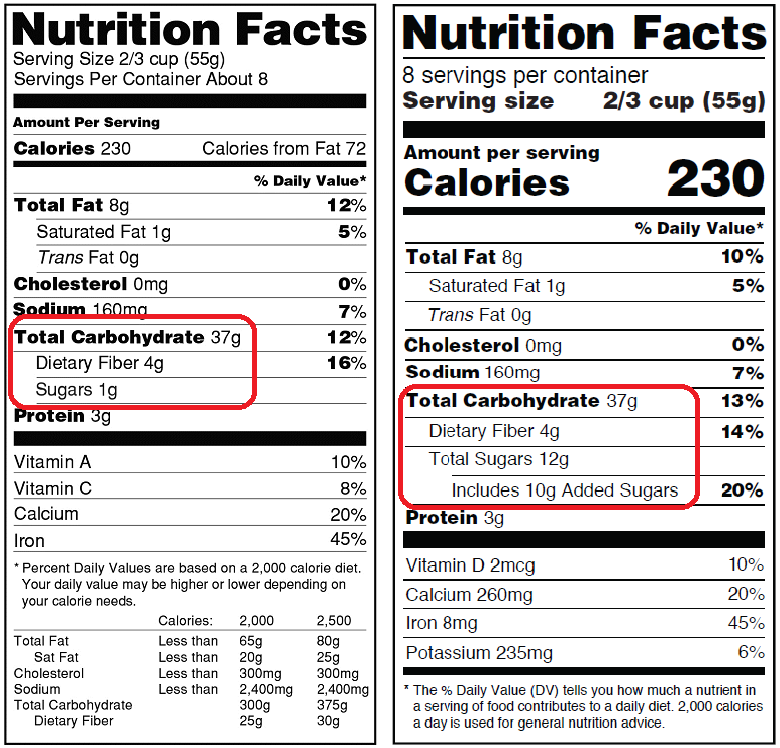 To keep it simple: Fiber is good. Sugar is bad. You can calculate net carbs from total carbs by subtracting the amount of fiber from total carbs.
So, using the above image as an example, total carbs = 37g, net carbs (total carbs – fiber) = 33g. National chain restaurants are required to publish nutrition information like this, so you'll be able to quickly check their website or menu board and determine total and net carbs before you order.
Here are some low carb fast food choices we found for you:
Panera Bread
Wendy's
Freshii
Panda
Subway
Chipotle
Arby's
Chick-fil-A

Bring Your Own Low Carb Fast Food
Meal Bars
Bars can be a quick and easy snack or meal to keep on hand. There are 'energy' bars, 'meal' bars, 'protein' bars… tons of them out there. It's easy to read the label and see how many carbs they contain. Typically, if it's called an 'energy bar', it's likely to have a higher carb count, therefore, be sure to check out the label charefully. Some good choices are:
Cut-Up Veggies and Fruit
Vegetables and fruit are portable, crunchy, satisfying and easily accessible. Great choices are baby carrots, celery, broccoli, cauliflower, cherry tomatoes, apples, grapes, strawberries, bananas. Buy these on your next shopping trip and wash, cut and package into easy-to-grab servings to pop into your bag on the way out the door. Or stop into any grocery store for lunch and grab a variety to keep with you to munch on during the afternoon at work.
Hard Boiled Eggs
In our podcast episode "Convenient Foods and Meal Prep Hacks"  we talked about a great way to boil eggs so that they turn out perfect and are easy to peel.  Only put a little water in the pot. Just enough to cover the bottom, maybe a quarter inch. Bring it to a boil. Gently place eggs in the water. Bring back to a boil. Should only take a second because the eggs aren't fully submerged. Cover, reduce heat to simmer and let cook for 8 minutes. If you like a little runny yoke, pull them right away and run cold water over them. If you want them fully hard boiled. Turn off after 8 minutes and let them sit in pot with lid on for a couple minutes before removing. They should come out perfect every time.
Hard boiled eggs make the perfect low carb fast food! They're packed with protein and healthy fat, and they'll fill you up and keep you satisfied for a long time.

You Can Do It!
It can take some time to change habits from grabbing a quick sandwich for lunch to keeping "low carb fast food" options on hand and shifting the mindset to automatically leaning toward healthier choices when eating out. Our mantra here at Open Sky Fitness is progress, not perfection. For more on the topic of making changes that last, listen to our podcast on "How Do I Change?"
Keep the above choices top of mind, and let us know how you're doing with navigating all the on-the-go choices you're faced with every day.