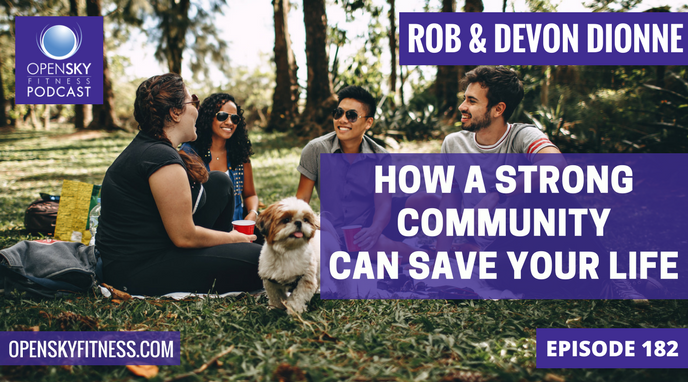 How a Strong Community Can Save Your Life – Episode 182
"In poverty and other misfortunes of life, true friends are a sure refuge. The young they keep out of mischief; to the old they are a comfort and aid in their weakness, and those in the prime of life they incite to noble deeds." – Aristotle
On this week's episode, Devon and I are discussing how friendships shape our lives and can either help or hurt our health because after all, we're a product of our social circle. Our past friends have helped create who we are today and our current friends will help develop us into the person that we will become tomorrow.
There are so many ways that our friends can influence us including:
Teach you new skills
Inspire you
Possibly introduce you to your future partner
Help advance your career
Give you a reality check
Create a support system around you
Find Your Community
So, going into 2018, what kind of life do you want to lead and who do you think can help aid you with that mission? What type of community do you want to belong to?
The best way to become the person you aim to be is to change your environment including the people that you spend the most time with. That doesn't mean you have to stop being friends with someone close to you, but you might want to re-evaluate that friendship and see if that person is either helping you or preventing you from reaching your goals.
In this episode, we'll go over:
The benefits of having friends
How friends impact your mental and physical health
Signs your friendship is toxic
Where to find new people to spend time with
How to cultivate a friendship with someone new
"If you choose people who are just like you now, you're not going to change. You're going to stay exactly that way you are if you don't change your environment and the people around you." – Devon and Rob Dionne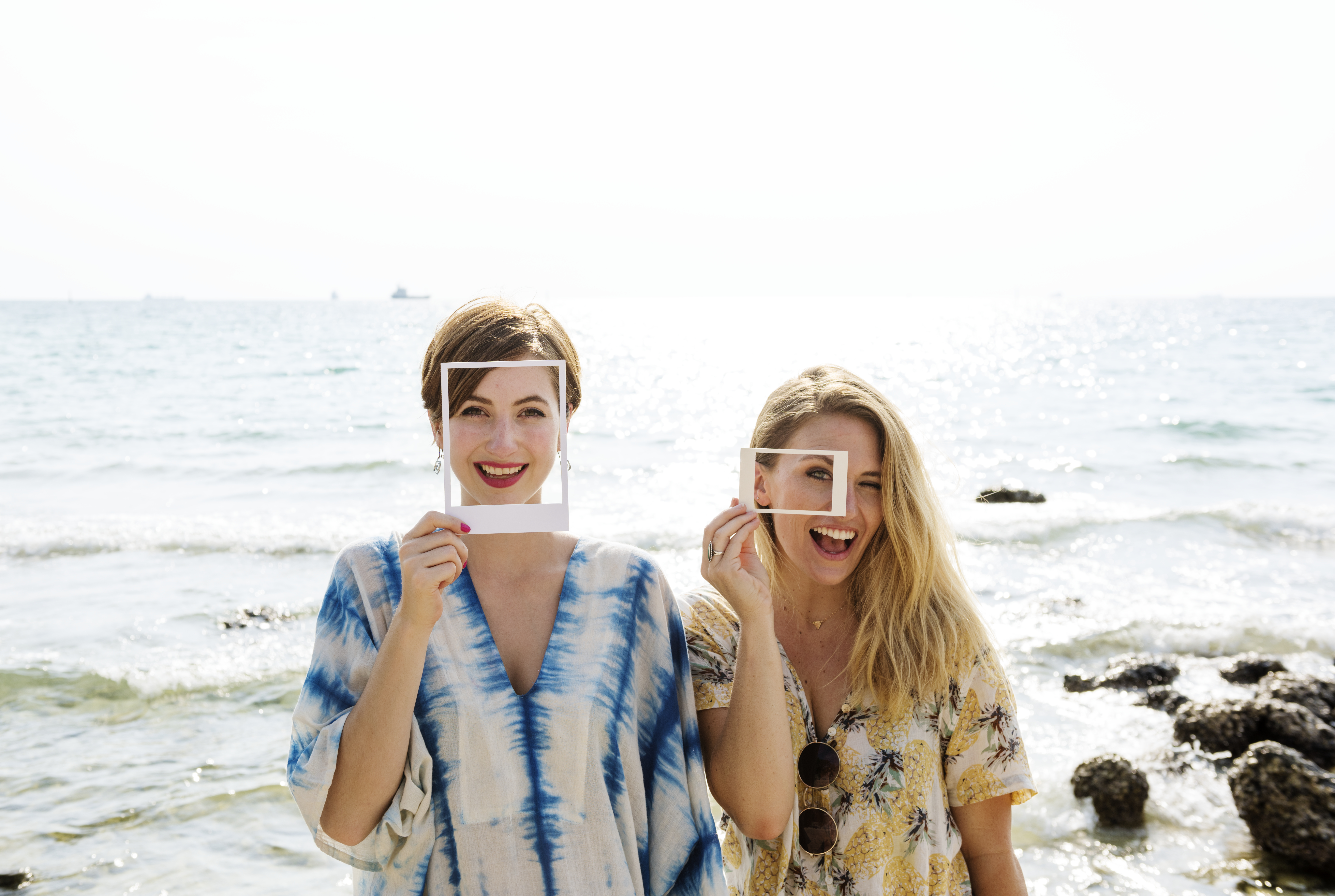 The Health Benefits of Friendship
"If you have a strong social network, it can extend your life by 50% more than just exercising and quitting smoking." – Devon Dionne
It has been scientifically proven that friendships and support groups can dramatically boost both our physical and mental health:
Extends your life
Helps deal with chronic stress
Improves recovery from illness such as cancer
Affects your biology in the moment as far as blood pressure, immune system, and hormones

 
"People with social support have fewer cardiovascular and immune problems as well as lower levels of the stress hormone, cortisol." – Dr. Tasha Howe
Do You Have Toxic Friends?
If you want to live a healthier life, you should surround yourself with people who also have that same mission or are already living a healthy life that can inspire you.
Take time to evaluate your current friends or community atmosphere and ask yourself these questions to determine if they're benefiting you and the life you want to create:
Do I feel better after spending time with them?
Am I being me or am I trying to pretend to be something I'm not to make them happy?
Do I feel secure or do I feel like I have to watch what I say and what I do?
Can I be honest with them or am I afraid of confrontation?
How do they react when I'm honest with them or try to be open about something?
Are they supportive and treat me with respect?
Can I trust them?
Do they inspire me to be the best version of myself?
What values are important to me? What other areas of my life do I want to improve based on that?
"If your friendship feels good, then it's probably good. If you feel anxiety and judgement or other negative feelings when you're around them, then you should probably reconsider the friendship." – Rob Dionne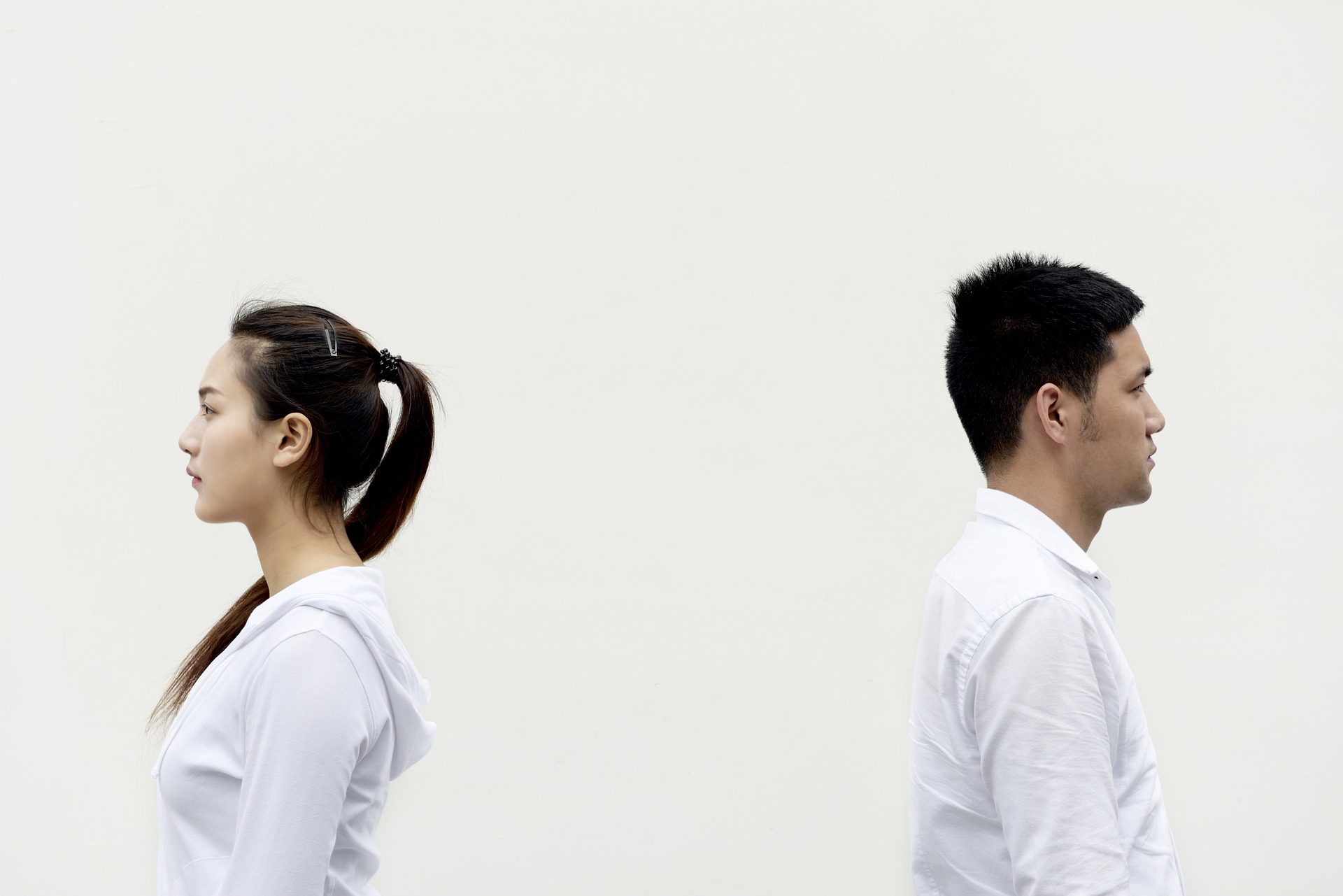 Where to Attract New, Healthier Friends
To meet new people, you can put yourself in situations that allow you to socialize and get to know other people. You want to seek people who are genuinely and mutually interested in what you both are doing:
Attend a fitness class
Go to a dog park with your dog
Volunteer
Discover new people with apps like Meetup
Join a fun, unique event like a Hash Beer Run
When it comes to hashing, you don't have to drink a beer at every stop. The people you will meet are those who love to be active while also having a good time out with friends and new people. The main point is to go to a bar, have a drink, socialize, and then run on to the next bar. You don't have to drink at every bar or even at all to attend a beer run event.
How to Approach Someone New
Friendship is a lot about being vulnerable and open to others, but focus on the new people you meet and not on yourself. What you should do is ask them questions and be interested in them.
Equally, a person you want to befriend is someone who's going to take interest in you and ask you about your passions, struggles, or lifestyle and and goals.
What kind of questions should you ask them? Instead of asking them what they do, maybe ask them about how they know someone in common such as a party host, what movies they like or about sports. Ask them about their interests and what they love to do.
Avoid asking someone new about their career right when you meet them. After all, a person's job isn't the only thing that defines them, so it's a good idea to avoid questions about what they do because it's probably not what they're passionate about.
Allow Your Relationships To Grow
Treat both your old and new friends the way you want to be treated. You can't depend on others to make the first move, so regularly reach out to them. Be open to hanging out with your friends when they ask you to spend time with them and offer later dates if you can't make it at the earliest date.
When you meet someone new and want to make the relationship grow, keep these tips in mind:
Don't be too clingy, but give others space.
Don't get caught up if it takes them awhile to get back to you.
Don't take it too personally when someone doesn't answer back and just give them the benefit of the doubt
It's no big deal if they're  too busy to hang out now or if they end up completely ignoring you.
Keep searching for your health and wellness community until you make a real connection with someone.
"Lifestyle is organized by behavior. How do you organize your life and your time for what's important to you? How can you change your environment to be healthier?" – Devon Dionne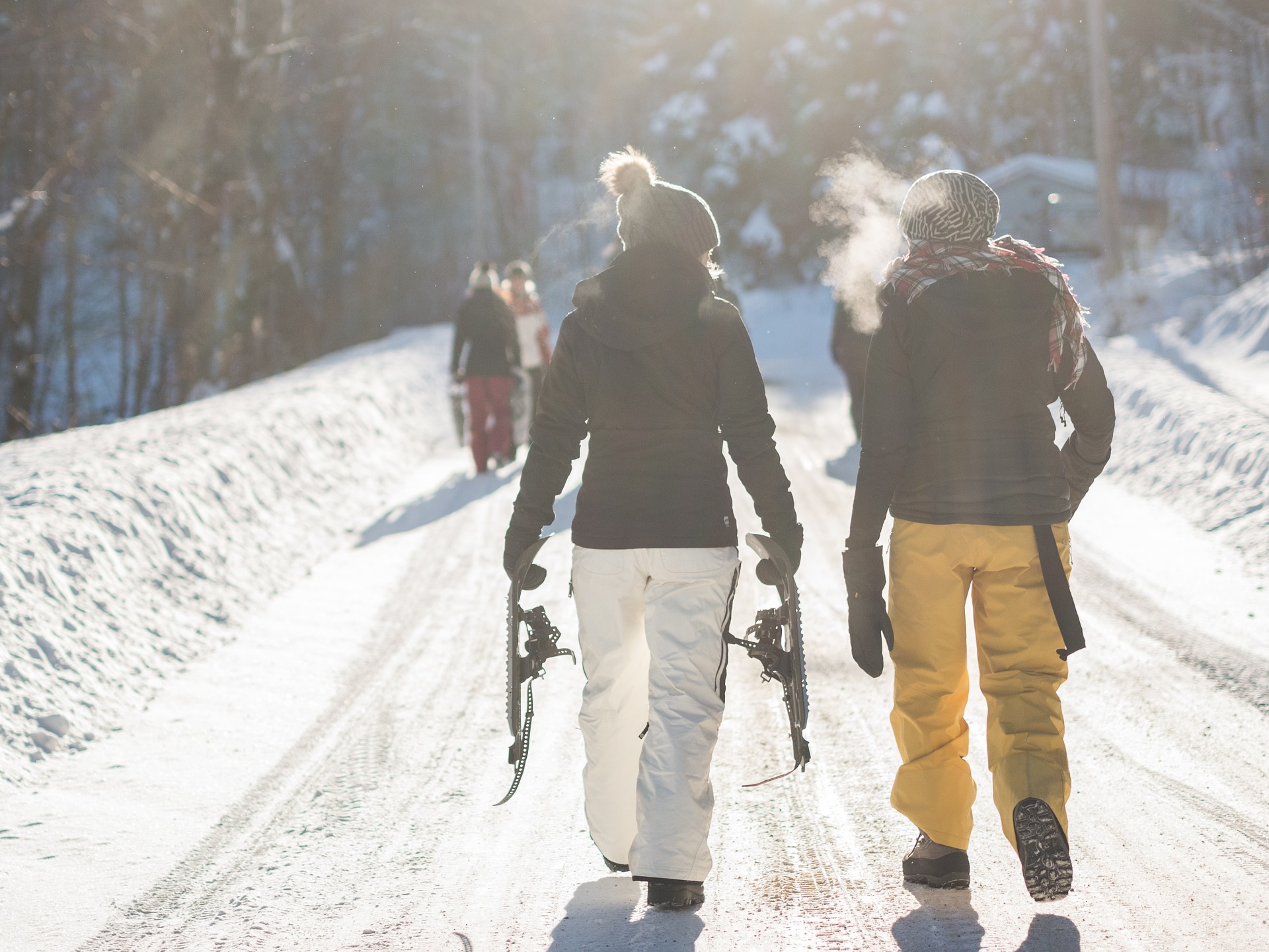 Look Out For Our Upcoming
Take Back Thursday Podcast Episodes!
We'll be releasing new podcasts episodes on Thursdays that discuss previous episodes we've done, but we need your help! Go to the  Open Sky Fitness Facebook Group and tell us what your favorite episodes are. Then, Devon and I will re-listen to that episode, pick out the best parts and share even more insights on the topic.
We won't just be regurgitating the same information over again. Since we began this podcast, there's so much more information out their on health, nutrition, fitness, and personal wellness. So, each Thursday we'll really just be going deeper into your favorite topics!
Save Your Spot For The
8 Week Sky Fit Challenge In January!
Get on our waiting list to sign up for our next 8 Week Sky Fit Challenge that will start on January 22, 2018!
The challenge consists of:
8 Weeks of Equipment Free Bodyweight Workouts in 20 minutes or less. (No gym membership required)
SIMPLE Whole Food Meal Plan w/Tasty Recipe Cookbook Featuring 60+ recipes!
Foolproof Schedule so you know EXACTLY what you're supposed to do every day.
Access to our New Private Facebook Group – Sky Fit Challenge Group to share your progress with everyone as well as receive support and be held accountable.
Claim Your FREE Bacon + $10 Off
With Our Sponsor – ButcherBox
That's right! By listening to the Open Sky Fitness Podcast, you get the chance to get a free order of bacon plus $10 off your first ButcherBox  purchase!!
ButcherBox delivers 100% grass-fed beef, free range organic chicken and heritage breed pork directly to your door. Think of them as the neighborhood butcher for modern America.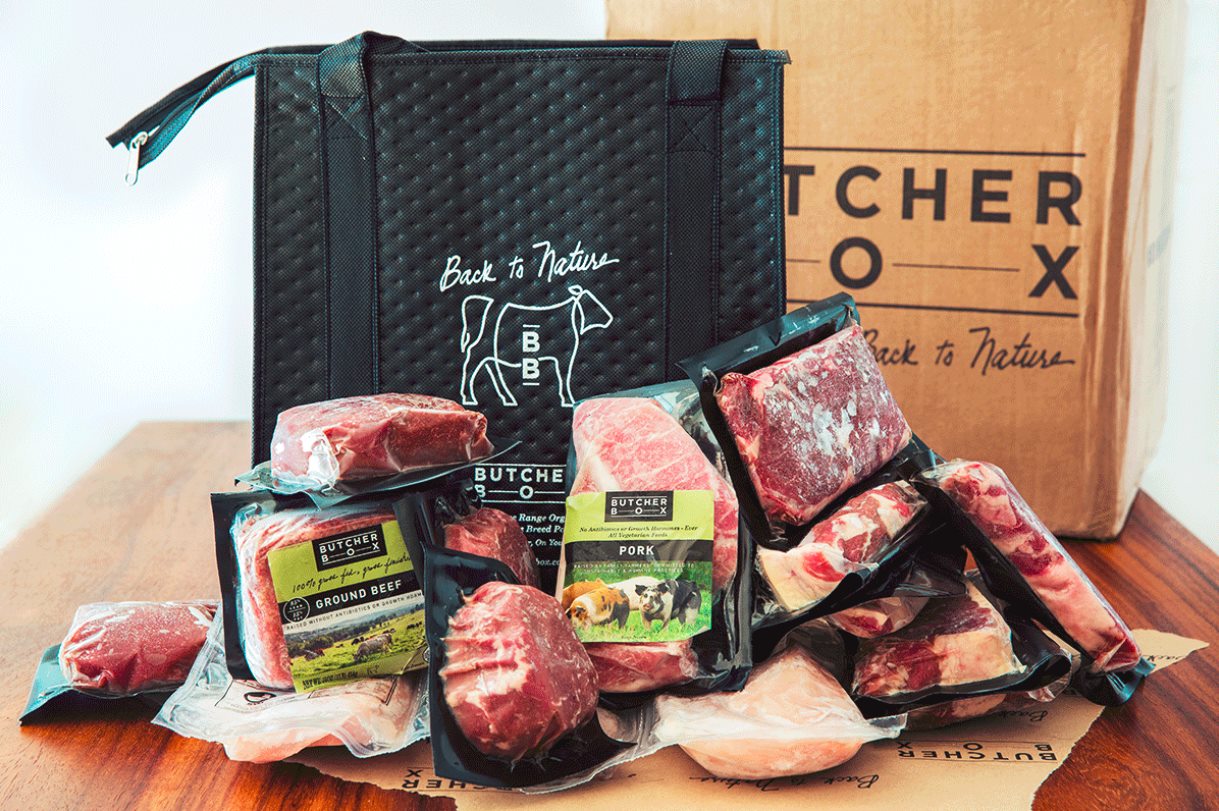 Join The Open Sky Fitness Podcast Group!
That's right! We have a closed Open Sky Fitness Podcast group on Facebook where you and everyone have the opportunity to talk about your health and fitness goals in a safe environment. We post workouts and start discussions about how to be strategic around finding a healthier you. Check it out!
Start Building Your Own Workouts and Meal Plan!
Download Results Tracker here!
Click To Download Home Workout Templates or text the word, "lifting," to 33444 to download the templates. 
Download the OSF Food Journal Now!
Have a Question or Review for Rob or Devon?
We love answering questions and getting feedback from you, our listener! If you have any questions to ask us, want to share a review of the show, or tell us any suggestions for guests/topics that you think would be great to have on the show, just email Rob at rob@openskyfitness.com or Devon at devon@openskyfitness.com or you can also leave us a review at www.openskyfitness.com/review, ask a question in the closed Open Sky Fitness Facebook Group and even text OSFreview to 33444 to get the link.
What You'll Hear on This Episode
00:00 Open Sky Fitness Introduction
1:15  Opening comments with Rob and Devon
1:45 Check out last week's show – OSF 181 – Craig Cooper: Discover Your Tribe – Staying Fit For Life 
4:20 Check out our brand new Throwback Thursday Podcast series!
6:00 Join our Open Sky Fitness Podcast group
7:00  Be a part of our next 8 Week Sky Fit Challenge on January 22, 2018 to kick off the New Year!
11:10  The new format of our podcast and what you should expect from us.
12:40 The importance of friends and your health
18:00 How friends who are different from you can help you change.
23:00 The impact of our friends and their friends
25:00  How your health and relationship with food can vary depending on who you spend time with.
29:30  Why your town's environment and social media online community can also impact your friends and health.
30:50  The benefits of having friends.
33:00  Why family has no affect on our longevity like friends do.
33:50  Studies that have shown that cancer patients in support groups got more out of chemotherapy than those not in support groups.
35:00 Why it's so good for our physical and mental health to open up to people about what we're experiencing and spend time with good friends.
40:00 The difference between people who are afraid of being alone and those who are lonely.
42:00  How to find a good community of friends with our busy schedules.
47:20  What to do if you realize you need to change your environment? How can you attract other friends?
51:30 How do you go from small talk to actually making friends.
57:15  How to find time to develop these new friendships.
1:07:30 Closing comments with Rob and Devon
1:11:10 Open Sky Fitness Closing
RESOURCES MENTIONED DURING THE SHOW:
Get Fit with Free Downloads!
To Download Rob's FREE workout templates click below**
Ask Rob a Question or tell him what is working for you: Email Rob@OpenSkyFitness.com
Support This Podcast
To leave a Review for Rob and the Open Sky Fitness Podcast CLICK NOW!  Ratings and reviews are extremely helpful and greatly appreciated! They do matter in the rankings of the show and I read each and every one of them.
Contact our amazing sound engineer Ryan? Send him an e-mail here: info@stellarsoundsstudio.com
Thanks for Listening!
Thanks so much for joining us again this week. Have some feedback you'd like to share? Leave a note in the comment section below!
If you enjoyed this episode, please share it using the social media buttons you see at the bottom of the post.
Do you have any questions (and would like to hear yourself on the Open Sky Fitness Podcast)? Click on the link on the right side of any page on our website that says "Send Voicemail."
And finally, don't forget to subscribe to the show on iTunes to get automatic updates. It's free!
Thanks for listening/reading Episode 182 – How a Strong Community Can Save Your Life! We hope you have gained more knowledge on how to be a healthier you.