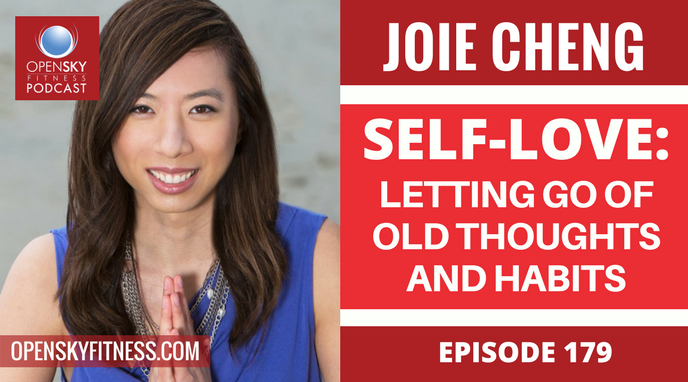 Joie Cheng on Self-Love: Letting Go of Old Thoughts and Habits – Ep. 179
"Try your best to understand that it's not always about you. We'll make a situation all about ourselves by thinking that there's something wrong with us and then we become the victim. But in reality, it's not about us at all." – Joie Cheng
This week, I had the honor of speaking with best-selling author of The Naked Truth, transformation coach, energy healer and circular facilitator, Joie Cheng, about her journey towards self-love and acceptance.
Joie is a self-love transformation queen who is passionate about helping women love themselves so that they can live their best possible lives. In this episode, Joie shares how her personal relationships, family, and how struggles to accept herself led her down an incredible path to discovering her passion for helping others through matrix energetics.
In this episode, you will learn:
How can we be present in the moment when running on old software in our minds
The best approach to asking someone for help when we're too afraid to ask.
What we can do to show ourselves more self-love and self-care through fitness and wellness.
The difference between having healthy and bad habits.
"To be present means being aware and that has to come first. You cannot be present unless you're aware of what's going on in the moment." – Joie Cheng
A Gift From Joie For All Our Listeners
Joie is offering a free gift to all of our listeners! Click here to go to her website and sign up for the
7 Day Self- Love Challenge!

The Naked Truth by Joie Cheng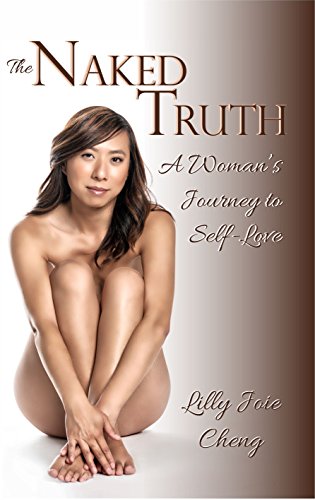 In The Naked Truth: A Woman's Journey to Self-Love, Joie takes you inside the limiting beliefs that may be keeping you stuck. She lets you see the raw and painful side of womanhood and how you can glean important lessons from every twist and turn.
About Joie Cheng
Best-selling author, speaker, transformation coach, energy healer, and circle facilitator Joie Cheng is on a mission to touch lives and inspire women to live as love.
Through her powerful online programs, her meaningful mentorship programs, and her impactful speaking platform, Joie loves showing women how to stop living their life on autopilot and awaken to the life they've always wanted – one with more wealth, health, happiness, success, and freedom.
Using a unique blend of energy healing, life coaching, and transformation techniques, Joie's hands on mentorship is masterful and life changing.
 

"We run on thought programs that are not in the slightest congruent with what's happening in the actual moment. " – Joie Cheng
Save Your Spot for the
8 Week Sky Fit Challenge
Get on our waiting list to sign up for our next 8 Week Sky Fit Challenge that will start on January 22, 2018!
The challenge consists of:
8 Weeks of Equipment Free Bodyweight Workouts in 20 minutes or less. (No gym membership required)
SIMPLE Whole Food Meal Plan w/Tasty Recipe Cookbook Featuring 60+ recipes!
Foolproof Schedule so you know EXACTLY what you're supposed to do every day.
Access to our New Private Facebook Group – Sky Fit Challenge Group to share your progress with everyone as well as receive support and be held accountable.
Claim Your FREE Bacon + $10 Off
With Our Sponsor – ButcherBox
That's right! By listening to the Open Sky Fitness Podcast, you get the chance to get a free order of bacon plus $10 off your first ButcherBox  purchase!!
ButcherBox delivers 100% grass-fed beef, free range organic chicken and heritage breed pork directly to your door. Think of them as the neighborhood butcher for modern America.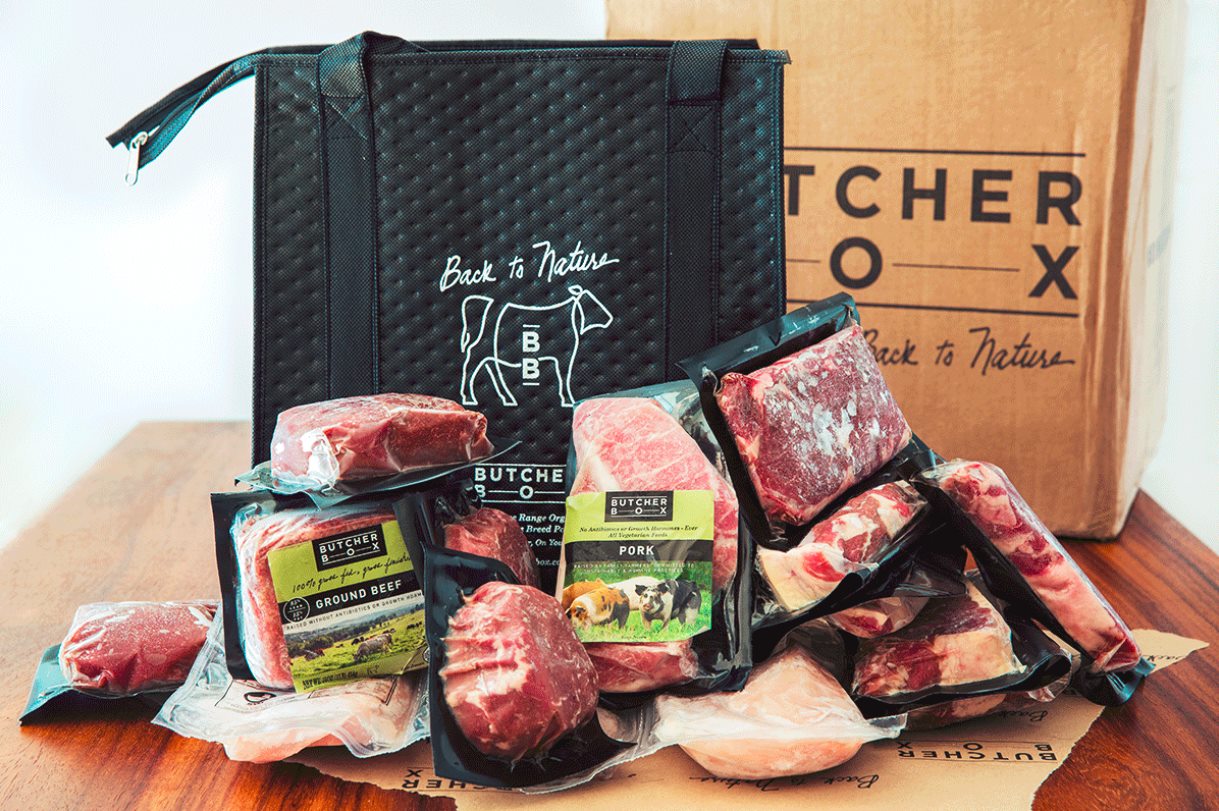 Join The Open Sky Fitness Podcast Group!
That's right! We have a closed Open Sky Fitness Podcast group on Facebook where you and everyone have the opportunity to talk about your health and fitness goals in a safe environment. We post workouts and start discussions about how to be strategic around finding a healthier you. Check it out!
Start Building Your Own Workouts and Meal Plan!
Download Results Tracker here!
Click To Download Home Workout Templates or text the word, "lifting," to 33444 to download the templates. 
Download the OSF Food Journal Now!
Have a Question or Review for Rob or Devon?
We love answering questions and getting feedback from you, our listener! If you have any questions to ask us, want to share a review of the show, or tell us any suggestions for guests/topics that you think would be great to have on the show, just email Rob at rob@openskyfitness.com or Devon at devon@openskyfitness.com or you can also leave us a review at www.openskyfitness.com/review, ask a question in the closed Open Sky Fitness Facebook Group and even text OSFreview to 33444 to get the link.
What You'll Hear on This Episode
00:00 Open Sky Fitness Introduction
1:15  Opening comments with Rob and Devon
1:30 Check out last week's show: Ep. 178 – Should We Exercise When Sick? Rest vs. Workout
1:50 About today's episode with Joie Cheng
2:30  Be a part of our  8 Week Sky Fit Challenge!
5:00 Introduction to Joie Cheng
5:50  How her past experiences have shaped who she is today.
8:00  Joie's experience being in an abusive relationship and how she was able to heal and grow because of it.
11:00 How Joie transitioned her conditioned thoughts on happiness and relationships.
14:00  All about Matrix Energetics and how that helped Joie to realize that she need to change her life plus how she uses it to help her clients.
18:00  What Joie realized about herself through the Matrix Energetics Healing Modality
23:00  How Joie was able to enter a new relationship once she accepted and fully loved herself.
25:30  Joie's relationship with her father and what it was like being his daughter.
28:40  Her experience dealing with her parents' divorce.
33:00  How can we be present in the moment when running on old software in our minds – how we think, how we see ourselves.
37:30  Why Joie decided to primarily work with women, what she's learned from them and how that information can help men.
41:00  Why is it so hard for both men and women to ask for support?
43:10  What are some ways that we ask someone for something when we're too afraid to ask?
44:40  How can we show ourselves more self-love and self-care when it comes to fitness and wellness?
48:40 The difference between having healthy habits and bad habits.
50:00  How Joie has helped women get through their negative thought process towards becoming healthy.
59:00 Closing comments with Rob and Devon
1:00:30  Check out next week's episode on adrenal fatigue!
1:01:00 Open Sky Fitness Closing
RESOURCES MENTIONED DURING THE SHOW:
Get Fit with Free Downloads!
To Download Rob's FREE workout templates click below**
Ask Rob a Question or tell him what is working for you: Email Rob@OpenSkyFitness.com
Support This Podcast
To leave a Review for Rob and the Open Sky Fitness Podcast CLICK NOW!  Ratings and reviews are extremely helpful and greatly appreciated! They do matter in the rankings of the show and I read each and every one of them.
Contact our amazing sound engineer Ryan? Send him an e-mail here: info@stellarsoundsstudio.com
Thanks for Listening!
Thanks so much for joining us again this week. Have some feedback you'd like to share? Leave a note in the comment section below!
If you enjoyed this episode, please share it using the social media buttons you see at the bottom of the post.
Do you have any questions (and would like to hear yourself on the Open Sky Fitness Podcast)? Click on the link on the right side of any page on our website that says "Send Voicemail."
And finally, don't forget to subscribe to the show on iTunes to get automatic updates. It's free!
Thanks for listening/reading Episode 179 with Joie Cheng: Self-Love: Letting Go of Old Thoughts and Habits! We hope you have gained more knowledge on how to be a healthier you.