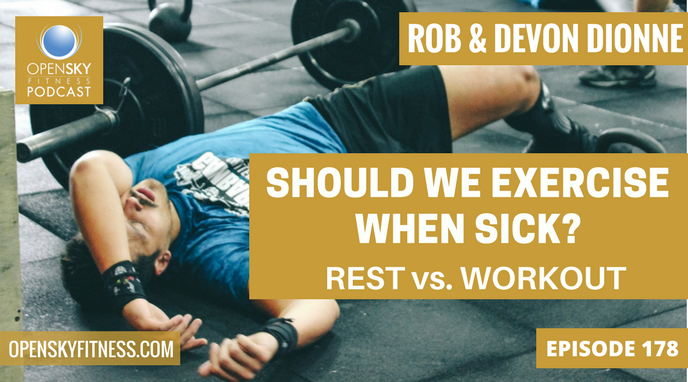 Should We Exercise When Sick? Rest vs. Workout -Ep. 178
Should We Exercise When Sick? Rest vs. Workout
Should We Exercise When Sick?
This week, Devon and I took some time to answer a question from one of the members of our Open Sky Fitness Podcast group on Facebook. Our OSF group is an awesome community that you can join to interact with other listeners of our show including Devon and myself plus ask questions and get the latest insight on the world of health and fitness.
So the questions that we'll answer this week include:
Can we work out while we're sick?
How can we get better enough to start exercising again?
When should we begin to work out again?
What types of workouts suppress our immune system and set us up for more frequent bouts of being sick?
Which types of foods or supplements should we take when sick?
Rest vs. Workout
It is that time of the year when lots of us are getting sick and it's vital that we pay close attention to our health and what our bodies are telling us. By the end of this episode, you'll know how you can better take care of your body. But before we talk about recovering from being sick, it's important to understand how the immune system works.
Exercise When Sick? The Function of Our Immune System
"Your body has a memory on how to fight previous viruses. My doctor told me that she's actually thankful for when she gets sick because it's like her immune system is getting a workout." – Devon Dionne
Overtime, we build up our immune system so that every time we get sick, we come out stronger. The immune system can actually be broken down into several sections including:
Innate Immune System – the physical barrier like mucus, ear wax, coughing or nose hairs aka the first line of defense.
Chemical Defense System – Our stomach acids destroy and kill harmful bacteria, tears have enzymes to wash away dust and particles, and fevers break down and kills bacteria.
Passive Immune System – babies receive a passive immune system from their mothers that will last at least 6-12 months and will allow them to begin developing their own immune system.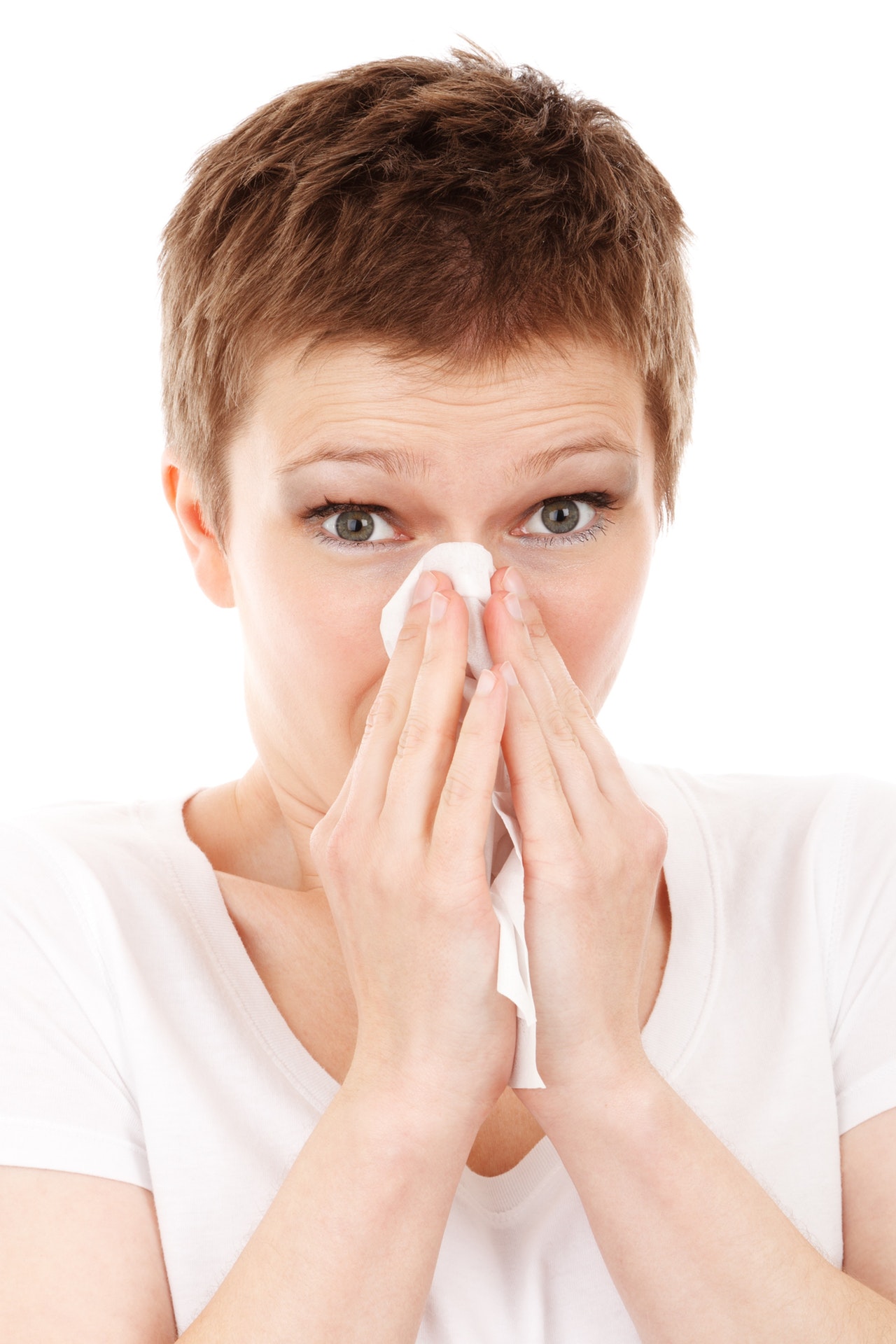 We cannot build an immunity to some viruses like smallpox and that's when we need vaccinations. It's just like if you go to Africa, you will need specific vaccinations for disease like tetanus shots or antiserums.
How Exercise Can Lead to Being Sick
When it comes to stress on the mind and body, there are two types: Acute and Chronic. 
Acute stress is good because doing activities like HIIT training or a cardio workout only last for a short amount of time and trigger a good immune response. If we're experiencing chronic stress, then it's much more taxing on the mind and body.
The amount of exercise that you do can be a major factor of your health:
Out of those who don't work out, 45% of them get sick on a regular basis.
22% of Athletes tend to get sick, but….
66% of elite athletes are more likely to become ill.
But if you work out and have a strong body, shouldn't your immune system be strong?
Why We Get Sick From Too Much Exercise
If we regularly work out for at least 1.5-2 hours with little to no refuel besides water, our bodies are going to crash and burn soon. Working out doesn't just narrow done to intense cardio like running, biking, or swimming – it goes the same for people who weight lift all the time or who work out a ton every day.
Besides intense workouts, there are also other factors:
Being outside where there are more airborne pathogens, germs, and bacteria.
You have less energy so you lower your body's physical ability to fight back against germs.
Being an elite athlete is mentally taxing as well and lead to mental fatigue so that you feel sicker than you actually are.
Over training and under eating doesn't help the body when it's trying to recover.
Can I Exercise When I'm Sick?
"If you're sick above the neck, you can still work out. If you're sick below the neck, then you should take more time off to recover." – Devon Dionne
Colds, sinuses, and allergies are all illnesses that are above the neck and so you can still work out, but go light.  Going on a brisk walk or doing a yoga class or light weights is okay and can help your immune system.
If you have an illness below the chest like bronchitis, deep cough, or the stomach flu, you want to take some time off.
With a fever above 101F or 38.3 C, you don't need to go sweat it out, your body is already doing that on its own. It'll be hard on your body to cool down and therefore harder for your body to fight the disease. Do not work out at all if you have a fever.
When's The Right Time to Go Back to Working Out?
If you have an intense illness like the flu and you're constantly in bed, start there. Focus on conserving all of your energy because your body is going to need it to recover. During the first week, don't do anything; not even a walk. Then, during then second week – if you're feeling better, do some brisk walks and then the next day some light weights but nothing extreme, all light exercise.
Space out your workouts with little cardio because your body isn't ready for an intense workout regime.
If you have a lighter illness like a cold, then listen to your body. Workout if you feel like it, rest if you need it and see what your body wants.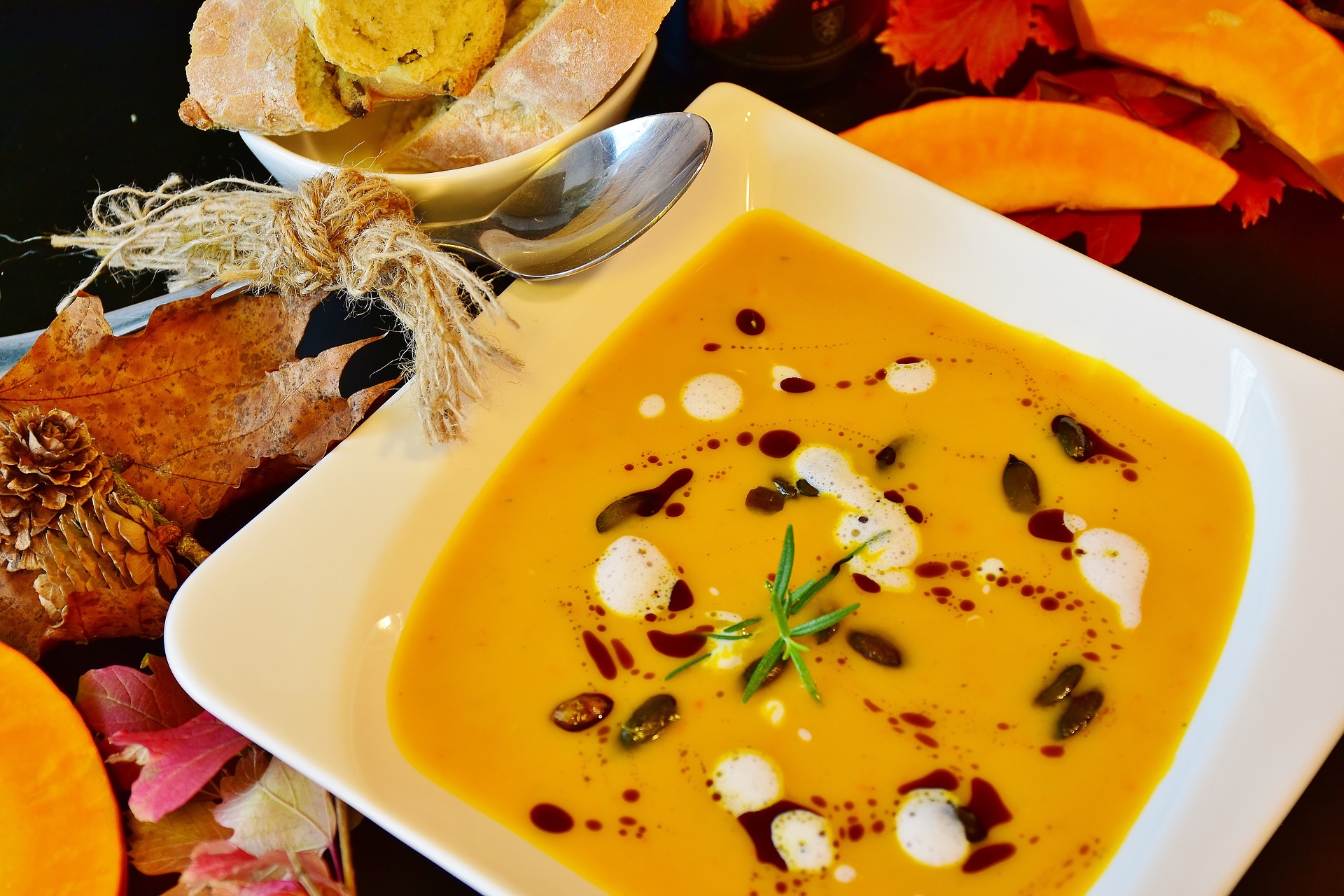 Natural & Antibacterial Foods and Supplements
When you are sick, we recommend the following foods:
ginger
honey
garlic
coconut oil
lemons
turmeric with pepper
cabbage
bone broth
fermented foods
avocados
hard boiled eggs
Avoid processed foods and sugar and we don't recommend the BRAT Diet (banana, rice, applesauce, and toast). Bananas are okay to eat when you're sick,but this particular diet overall includes a lot of processed ingredients and sugar so we don't recommend following it. Instead, we recommend sweet potatoes, squash, and pumpkin because they're bland, but easy to digest.
Some of the best supplements when you are sick include:
echinacea
silver
turmeric
Vitamin C and D
a simple multivitamin
fish oils
Claim Your FREE Bacon + $10 Off
With Our Sponsor – ButcherBox
That's right! By listening to the Open Sky Fitness Podcast, you get the chance to get a free order of bacon plus $10 off your first ButcherBox  purchase!!
ButcherBox delivers 100% grass-fed beef, free range organic chicken and heritage breed pork directly to your door. Think of them as the neighborhood butcher for modern America.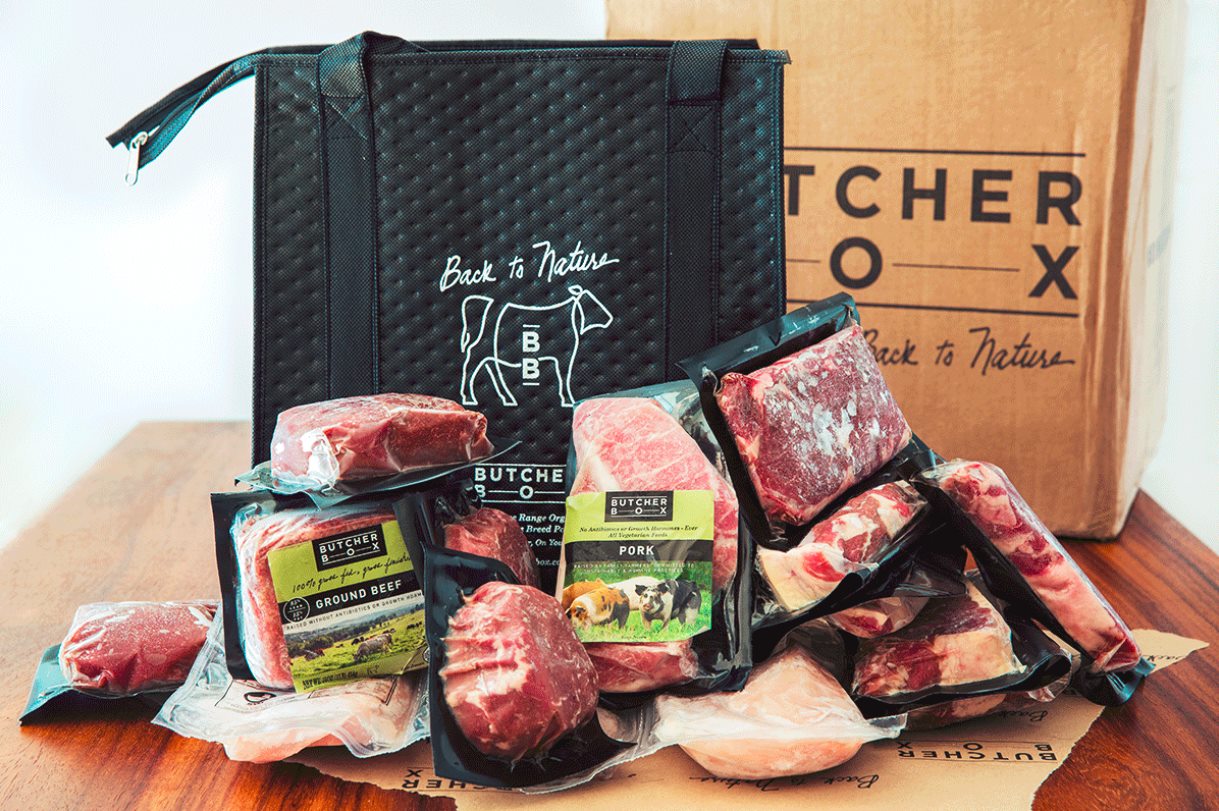 Save Your Spot for the
8 Week Sky Fit Challenge
It's never too early to sign up for our next 8 Week Sky Fit Challenge that will happen in January 2018!
The challenge consists of:
8 Weeks of Equipment Free Bodyweight Workouts in 20 minutes or less. (No gym membership required)
SIMPLE Whole Food Meal Plan w/Tasty Recipe Cookbook Featuring 60+ recipes!
Foolproof Schedule so you know EXACTLY what you're supposed to do every day.
Access to our New Private Facebook Group – Sky Fit Challenge Group to share your progress with everyone as well as receive support and be held accountable.
Join The Open Sky Fitness Podcast Group!
That's right! We have a closed Open Sky Fitness Podcast group on Facebook where you and everyone have the opportunity to talk about your health and fitness goals in a safe environment. We post workouts and start discussions about how to be strategic around finding a healthier you. Check it out!
Start Building Your Own Workouts and Meal Plan!
Download Results Tracker here!
Click To Download Home Workout Templates or text the word, "lifting," to 33444 to download the templates. 
Download the OSF Food Journal Now!
Have a Question or Review for Rob or Devon?
We love answering questions and getting feedback from you, our listener! If you have any questions to ask us, want to share a review of the show, or tell us any suggestions for guests/topics that you think would be great to have on the show, just email Rob at rob@openskyfitness.com or Devon at devon@openskyfitness.com or you can also leave us a review at www.openskyfitness.com/review, ask a question in the closed Open Sky Fitness Facebook Group and even text OSFreview to 33444 to get the link.
What You'll Hear on This Episode
00:00 Open Sky Fitness Introduction
1:15  Opening comments with Rob and Devon
2:00 Check out last week's show with Episode 177 with Alex Charfen: Structure Your Life For Better Wellness
5:00 Join our OSF Facebook Community
6:50 Today's topic: Fit and Sick: Should We Exercise When Ill?
7:20  How does our immune system work?
9:50  Building an acquired immune system
12:00 Why getting sick can be a good thing to build your immune system
14:40  Developing a passive immune system
16:00 The good and bad effects that exercise can have on the immune system.
19:00  Dealing with upper respiratory infection (URI) during the winter.
22:00 Why doe elite athletes get more sick on a regular basis?
32:50  When to workout when you're sick.
39:50 When to start working out again after being sick.
42:00 What are some natural, antibacterial foods to help us rebuild and replenish our bodies?
52:50 Beneficial vitamins and supplements for when you're sick.
54:00 Closing comments with Rob and Devon
56:00  Sign up for our Sky Fit Challenge!
57:15 Open Sky Fitness Closing
RESOURCES MENTIONED DURING THE SHOW:
Get Fit with Free Downloads!
To Download Rob's FREE workout templates click below**
Ask Rob a Question or tell him what is working for you: Email Rob@OpenSkyFitness.com
Support This Podcast
To leave a Review for Rob and the Open Sky Fitness Podcast CLICK NOW!  Ratings and reviews are extremely helpful and greatly appreciated! They do matter in the rankings of the show and I read each and every one of them.
Contact our amazing sound engineer Ryan? Send him an e-mail here: info@stellarsoundsstudio.com
Thanks for Listening!
Thanks so much for joining us again this week. Have some feedback you'd like to share? Leave a note in the comment section below!
If you enjoyed this episode, please share it using the social media buttons you see at the bottom of the post.
Do you have any questions (and would like to hear yourself on the Open Sky Fitness Podcast)? Click on the link on the right side of any page on our website that says "Send Voicemail."
And finally, don't forget to subscribe to the show on iTunes to get automatic updates. It's free!
Thanks for listening/reading Episode 178 – Should We Exercise When Sick? Rest vs. Workout! We hope you have gained more knowledge on how to be a healthier you.