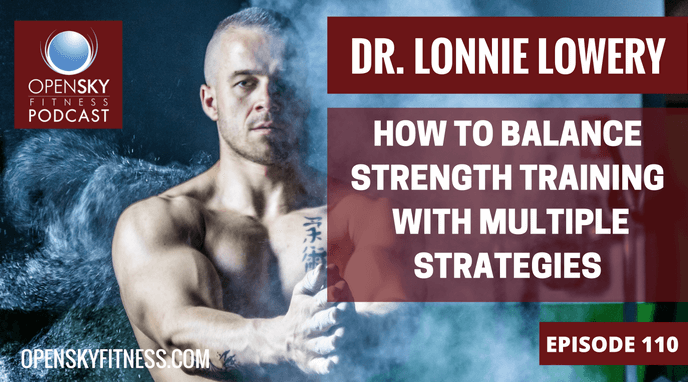 Dr. Lonnie Lowery: How to Balance Strength Training with Multiple Strategies-ep. 110
Download Results Tracker here!
Click To Download Home Workout Templates or text the word, "lifting," to 33444 to download the templates.
As we announced at the beginning of the month, August is Strong People Are Awesome Month and this week we're sharing our fourth week of tips. This week, Devon and I are sharing with you How to Balance Strength Training with Multiple Strategies!
At Open Sky Fitness, we believe that it's important to create a focus on building strength. Not just for now, but throughout our entire lifetimes. We also know that it can be difficult to get into a habit and pattern of adding strength training exercises to your workout routine.
That's why we're dedicating this month to talk about a different strength topic during each podcast to help you get strong:
Strength Week 1: The Importance of Building Strength 
Strength Week 2: How to Build and Maximize Home Workouts
Strength Week 3: How to Build Your Own Gym Workout
Strength Week 4: How to Balance Strength Training with Multiple Strategies
Strength Week 5:  How to Use Recovery to Your Advantage
I also had a great talk with Dr. Lonnie Lowery of the Iron Radio podcast! Lonnie has been an important voice in the community of strength training and body building. It was perfect to have him on the podcast for Strong People Are Awesome Month and we discussed a variety of topics regarding the field of health and fitness.
As an Assistant Professor of Exercise Science and Human Performance at the University of Mount Union in Alliance, Ohio, Lonnie has done a lot of research on dietary protein and health, caffeine and coffee products and resistance exercise. Curious about this, we talked about how coffee can actually help improve athletic performance and keep you healthy. I learned so much by talking with him and I hope that you do too!
Why Create Multiple Workout Strategies for Strength Training?
When you create your own gym or home workout, it's important to go in with a plan. If you decide to do a workout with no focus such as "today's arms day" or "today, I'm going to increase my lifting weight by 5 pounds," then you're not going to achieve the results that you want.
Try not to leave things up to chance and build your workout program in advance. If you do this, you're so much more likely to succeed! 
How to Balance Out Your Weekly Strength Training Workouts
So how can you balance all of your strength training and everything that you've learned this month on how to get strong? By creating multiple strategies. Mix up  your daily workout with either weights at the gym or HIIT cardio workouts that can be done from home. For example, Monday, Wednesday, and Friday are weight days with templates while Tuesday and Thursday are home workout days.
Then save one day of the week (such as Saturday) for a fun workout day by doing something active that you love whether it's swimming, surfing, hiking, rock climbing etc. You can even use that day to morph both lifting and HIIT workouts into one long workout by lifting for 45 minutes and then doing a quick 15 minute cardio workout to get your heart racing.
Just make sure to do lifting first and then HIIT cardio to make sure you're not too tired. Focus on building your muscle first and then finish with cardio. 
When Can You Increase The Amount of Weights to Lift? When Should You Decrease and Deload?
To ensure that you continuously see results from your strength workouts, it's important that you're constantly challenging yourself by increasing the amount of reps and sets each week. 
Even if you do just two extra reps and maybe one set, you will be able to see a difference in your body. Before you know it, you'll find that the amount of weights that you are lifting is too easy and you can increase it by 5-10 pounds.
As another reminder, this month is all about creating healthy habits. When it comes to increasing reps and weights, you just want to take baby steps. Don't push yourself to do more than your body can handle. 
About every 5-6 weeks or when you notice that you're at a plateau because you've been overworking your body, take a week to do a deload phase. During this phase, you will cut everything in half: the amount of weights you're lifting and the number of repetitions and sets.
The deloading phase allows your muscles to recover. You'll still be focusing on exercising your body's range of motion, but you'll also be allowing your muscles to relax by not lifting a ton of weight for one week. 
How to Build Your Results Tracker?
Having a results tracker is very important to help you keep track of your progress each month. When it comes to weight lifting and strength training, you cannot rely on a scale because what usually happens is that you'll notice that you probably haven't lost any weight. You might not have lost any weight because your fat may have turned into muscle. Here are some better ways to help you keep track of your results and keep you motivated:
A body fat test
Progress photos
Circumference measurements
All three methods are great and proven result trackers, but just a couple of things to keep in mind. If you decide to take before and after progressive photos of yourself, be proud and kind to yourself rather than judgmental of your body. If you prefer, save your first pictures to look at for later when it's been awhile since you started your new strength training program.
If you decide to take circumference measurements, use a clothing tape measure and ask someone to help you do it. Always make sure you take measurements in the same spot whether it's your neck, hip/waist (the smallest part), arms, legs etc.
Click To Download Home Workout Templates or text the word, "lifting," to 33444 to download the templates.
Download Results Tracker here!
About Dr. Lonnie Lowery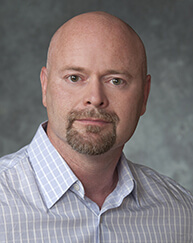 Dr. Lonnie Lowery is an exercise physiology and nutrition professor of ten years and a competitive bodybuilder. He has written both scientific and lay articles for most major fitness publications and he co-hosts www.IronRadio.org where he can be reached.
He has provided material for many major fitness publications (Muscle and Fitness (-Hers), Men's Health, Testosterone, Flex, etc.) and a number of textbook publishers (Lifestyles Changes: Washington Press, 2003; Sports Supplements: Lippincott Williams & Wilkins, 2001; multiple nutrition titles for Wadsworth/Thomson, 2002-2004; Essential of Sports Nutrition & Dietary Supplements: Lippincott Williams & Wilkins, 2006).
Dr. Lowery is a registered and licensed dietitian specializing in sports nutrition, a member of the Board of Directors for a national exercise physiologist association, the co-editor of a professional national newsletter for exercise physiologists, and is the current President of his state's exercise physiology organization.
Check Out The Brand New Open Sky Fitness Podcast Facebook Page
That's right! We've started an Open Sky Fitness Podcast group, where you and everyone will have the opportunity to talk about your health and fitness goals in a safe environment. We'll be posting workouts and starting discussions about how to be strategic around finding a healthier you. Check it out!
Have a Question or Review for Rob or Devon?
We love answering questions and getting feedback from you, our listener! If you have any questions to ask us, a review of the show, or suggestions on guests/topics that you think would be great to have on the show, just email Rob at rob@openskyfitness.com or Devon at devon@openskyfitness.com or you can also leave us a review at www.openskyfitness.com/review and even text OSFreview to 33444 to get the link.
What You'll Hear on This Episode
0:00 Open Sky Fitness Introduction
1:15  Episode Opening with Rob and Devon
5:10  How Do You Build a Cohesive Workout Plan for Yourself?
7:30  Examples of a multiple strategy plan for strength workouts
9:30  How to morph your lifting and HIIT workouts together
11:45  Why it's important to increase the amount of reps and possibly sets each week
14:30  How and when to do a de-load phase
16:10 How to Build Your Results Tracker
23:15  Introduction to Dr. Lonnie Lowery
23:45  When did you first become interested in fitness and body building?
26:35  How many lies are out there in fitness magazines like Flex?
28:25  Have you ever tried out steroids to see how they would work for you?
32:30  What types of resources such as books do you recommend for people who are interested in body building and strength training?
35:00  How can we sort out which information about body building is legit and what is not? Where can we find the right answers for our different body types?
41:50  How do you approach nutrition with either your students or with clients?
45:10  How can you do a proper assessment of your fitness and nutrition habits?
55:00  What are some of the findings that you discovered in your research about coffee?
59:40  What's your recommendation for how much coffee to drink before a workout?
1:02:00  How much coffee is in Starbucks' Via Instant packets?
1:03:45  What are some psychological strategies to help people create healthy habits?
1:17:35  What's your piece of advice for people on what they should get started on today for a healthier life?
1:24:00  Closing comments with Rob
1:25:00  Open Sky Fitness Closing
LINKS AND RESOURCES MENTIONED IN THIS EPISODE:
To Download Rob's FREE workout templates click below**
Ask Rob a Question or tell him what is working for you: Email Rob@OpenSkyFitness.com
To leave a Review for Rob and the Open Sky Fitness Podcast CLICK NOW!  Ratings and reviews are extremely helpful and greatly appreciated! They do matter in the rankings of the show and I read each and every one of them.
Contact our amazing sound engineer Ryan? Send him an e-mail here: info@stellarsoundsstudio.com
Thanks for Listening!
Thanks so much for joining us again this week. Have some feedback you'd like to share? Leave a note in the comment section below!
If you enjoyed this episode, please share it using the social media buttons you see at the bottom of the post.
If you have any questions (and would like to hear yourself on the Open Sky Fitness Podcast), click on the link on the right side of any page on our website that says "Send Voicemail."
And finally, don't forget to subscribe to the show on iTunes to get automatic updates. It's free!
Thanks for listening/reading Episode 110-Dr. Lonnie Lowery: How to Balance Strength Training with Multiple Strategies.  We hope you have gained more knowledge on how to be a healthier you!