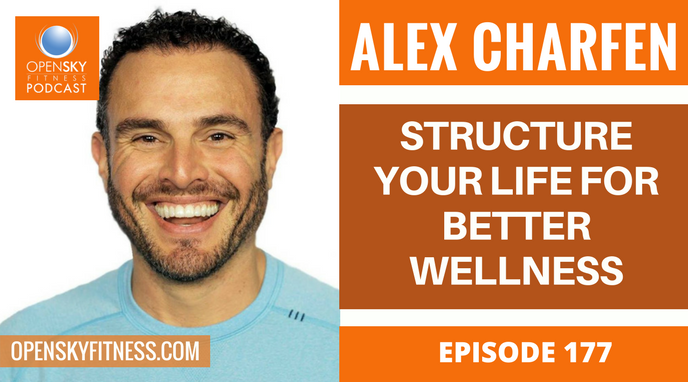 Alex Charfen: Structure Your Life for Better Wellness – Ep. 177
"You have to make your health the number one priority in your life. Once you do that, things will start changing and it's amazing how everything starts lining up and gets better. People feel good and they have more energy so that they can show up for others in a more positive way." – Rob and Devon Dionne
This week, we have entrepreneur and biohacker, Alex Charfen, joining us on the show! He specializes in helping people structure their busy lives so they can be more productive and healthy at the same time. He is also the host of the Momentum for the Entrepreneurial Personality Type (EPT) Podcast and author of Entrepreneurial Personality Type
Through his mission to help people launch and grow their businesses, he is also dedicated to helping them improve their health and wellness. Be prepared to be blown away by all of the incredible information that Alex had to share with me as far as the Fundamental Functions of Being in Shape:
Breathing
Hydration 
Nutrition
Movement 
We also answered a question from the Open Sky Fitness Podcast group on Facebook: How Do We Self-Motivate to Work Out in the Morning or at Night?
Change Your Life Course
"Processed foods are a manipulation. If you allow yourself to eat processed foods, then you are allowing yourself to be manipulated." – Alex Charfen
For Alex, the first steps he took to become healthy again and completely change his life included:
Understand how the body works and health problems
Research on what foods to eat
Stop eating processed, sugar, fast foods
Drink less or no alcohol
Our primal ancestors were strong and focused because they ate whole, nutritious foods. However, in our world, more and more companies are adding chemicals, sugars, dyes, and additives through mass industrialization of food. Almost every additive has some side effects on the human body. Even just the single additive, aspartame, has a disastrous effect on the body.
The closer we can get to a whole food diet, the better we will feel and the happier we will be. 
How to Be Successful in Life
The Power of Water
"The majority of the population goes days without water. Except for ice in drinks, it's all coffee, iced tea, or other drinks. If you have an aversion to water, that's a symptom and not a problem. As soon as your body becomes dehydrated, it's going to hold onto toxins." – Alex Charfen
Without water, the brain and heart simply cannot function. Even if we drink 16 oz of water or more at at time when we're thirsty, it can really boost and relax the body. To really push people to drink more water for greater healthy, Alex even started a 10 Day Natural Thirst Challenge.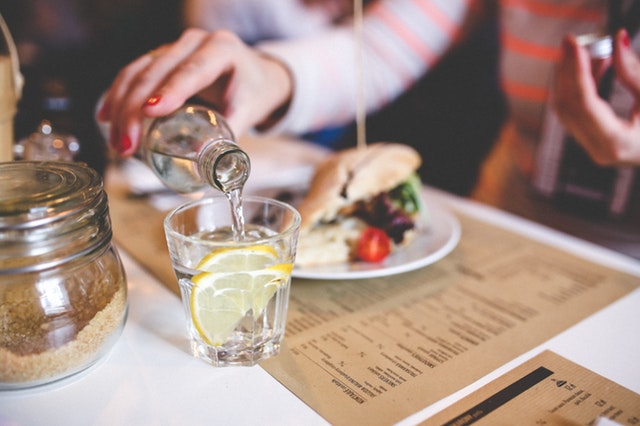 Start Your Day with Movement
Each day, Alex gets up in the morning, gets hydrated, and then goes outside for a 20 minute walk on a multiplane surface to get relaxed and focused every day.
He'll wear minimalist shoes all day like Vibrams and light weight clothes for max movability and comfort.
Max Out Your Morning Productivity
Our Tips to Improve Morning Productivity include:
Take a moment and plan for tomorrow. What can you get done in the morning when you wake up?
Layout your clothes the night before.
Write down a to-do list to organize your thoughts and let it all out.
Shower at night instead of in the morning unless you work out in the morning.
Plan your breakfast and lunch plus anything else you want to bring to work.
Set an alarm to make sure you have time to do a workout, meditation, journaling, etc.
Pay attention to bad habits at night – binge watching TV for example.
Be aware of what you eat and drink before bed including junk food and alcohol.
Plan ahead at night so you can set yourself for success as soon as you wake up in the morning.
Get In On ButcherBox's
Cyber Monday Deal:
The Ultimate Steak Sampler
Now until the end of Tuesday, November 28, you have the chance to get
 6 FREE Grass-Fed Steaks with your first order from our sponsor, ButcherBox.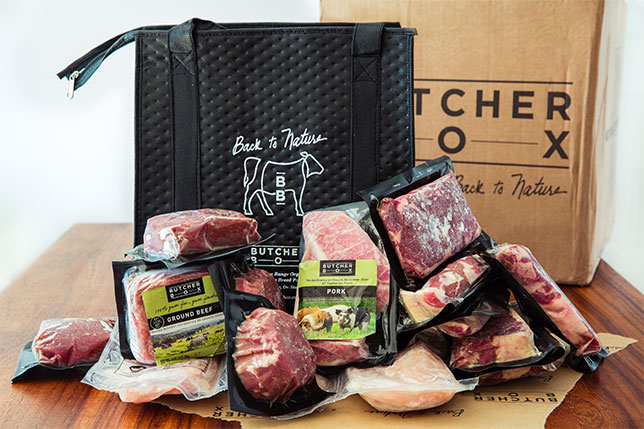 Save Your Spot for the
8 Week Sky Fit Challenge
It's never too early to sign up for our next 8 Week Sky Fit Challenge that will happen in January 2018!
The challenge consists of:
8 Weeks of Equipment Free Bodyweight Workouts in 20 minutes or less. (No gym membership required)
SIMPLE Whole Food Meal Plan w/Tasty Recipe Cookbook Featuring 60+ recipes!
Foolproof Schedule so you know EXACTLY what you're supposed to do every day.
Access to our New Private Facebook Group – Sky Fit Challenge Group to share your progress with everyone as well as receive support and be held accountable.
Join The Open Sky Fitness Podcast Group!
That's right! We have a closed Open Sky Fitness Podcast group on Facebook where you and everyone have the opportunity to talk about your health and fitness goals in a safe environment. We post workouts and start discussions about how to be strategic around finding a healthier you. Check it out!
Start Building Your Own Workouts and Meal Plan!
Download Results Tracker here!
Click To Download Home Workout Templates or text the word, "lifting," to 33444 to download the templates. 
Download the OSF Food Journal Now!
Have a Question or Review for Rob or Devon?
We love answering questions and getting feedback from you, our listener! If you have any questions to ask us, want to share a review of the show, or tell us any suggestions for guests/topics that you think would be great to have on the show, just email Rob at rob@openskyfitness.com or Devon at devon@openskyfitness.com or you can also leave us a review at www.openskyfitness.com/review, ask a question in the closed Open Sky Fitness Facebook Group and even text OSFreview to 33444 to get the link.
What You'll Hear on This Episode
00:00 Open Sky Fitness Introduction
1:15  Opening comments with Rob and Devon
1:40 Check out last week's show with Episode 176 – Holiday Health Hacks: Creating a Positive Experience
2:10  About today's guest, Alex Charfen, who helps people become more productive.
3:00  OSF Facebook Community Question: How Do We Self-Motivate to Work Out in the Morning or at Night?
18:00  Why it's important to make some changes to take charge of your health and schedule that time for yourself.
22:10 Get the latest  ButcherBox Cyber Monday deal until Tuesday, November 28 with 6 Free Grass-Fed Steaks on your first order!
24:30  Introduction to Alex Charfen
26:00  What Alex has personally struggled with and how he's overcome them.
36:00  Alex's steps for getting into shape and focusing on his health and wellness.
41:30 How do our bodies function? Why do we need to provide our body water?
46:45  What is Hyperhydration?
50:30 What kind of water should we be drinking? How much water should we be drinking?
54:35  What kind of exercises Alex enjoys doing on a regular basis.
1:00:00  The importance of feet for our entire body's system and what shoes to avoid.
1:06:45  How processed foods manipulate us.
1:16:20  What Alex eats on a regular basis.
1:18:00  How Alex helps his clients succeed with the business by focusing on wellness.
1:23:30 Closing comments with Rob and Devon
1:26:00 Reach out to us via the The Open Sky Fitness Podcast Group on Facebook to ask questions and seek help.
1:27:00 Open Sky Fitness Closing
RESOURCES MENTIONED DURING THE SHOW:
Get Fit with Free Downloads!
To Download Rob's FREE workout templates click below**
Ask Rob a Question or tell him what is working for you: Email Rob@OpenSkyFitness.com
Support This Podcast
To leave a Review for Rob and the Open Sky Fitness Podcast CLICK NOW!  Ratings and reviews are extremely helpful and greatly appreciated! They do matter in the rankings of the show and I read each and every one of them.
Contact our amazing sound engineer Ryan? Send him an e-mail here: info@stellarsoundsstudio.com
Thanks for Listening!
Thanks so much for joining us again this week. Have some feedback you'd like to share? Leave a note in the comment section below!
If you enjoyed this episode, please share it using the social media buttons you see at the bottom of the post.
Do you have any questions (and would like to hear yourself on the Open Sky Fitness Podcast)? Click on the link on the right side of any page on our website that says "Send Voicemail."
And finally, don't forget to subscribe to the show on iTunes to get automatic updates. It's free!
Thanks for listening/reading Episode 177  with Alex Charfen: Structure Your Life for Better Wellness! We hope you have gained more knowledge on how to be a healthier you.