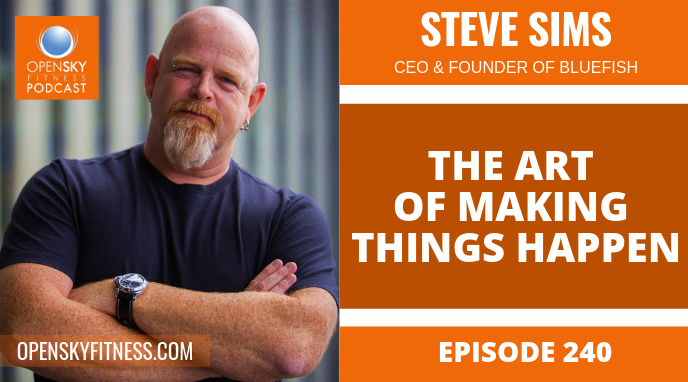 The Art of Making Things Happen: Steve Sims – Ep. 240
"Fear has no benefits. All it will create for you is paralysis, insecurity, doubt, and hesitation. Nothing productive will come out of being afraid of something." – Steve Sims
The pattern of giving up on yourself ends today because this week we have the phenomenal CEO & Founder of The Bluefish, Steve Sims, aka The Real Life Wizard of Oz sharing his life story, how you can live the life you want without any fear, and how to make anything happen.
On This Episode:
How to be your most authentic self from experience and share that with the world.
The fact that we're all beginners at some point and how to allow yourself to learn by failing.
How to just begin to do what you want to do and THEN work on making it better from that moment on.
How he became so good at what he was doing because he focused on bringing value to his clients rather than solely putting all his energy into building a business.
Steps you can take to get out of your own way when facing doubt, anxiety, or depression.
Bluefishing: The Art of Making Things Happen
Click here to get your copy of Bluefishing by Steve Sims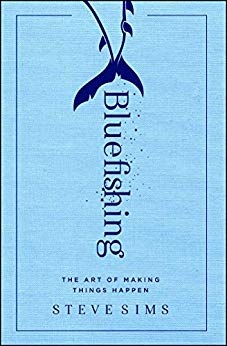 Whether it's climbing Everest, launching a business, applying for a dream job, or just finding happiness in everyday life, Steve Sims, founder of the luxury concierge service, Bluefish, reveals simple and effective ways to sharpen your mind, gain a new perspective, and achieve your goals.
From helping a client get married in the Vatican, to charming and connecting with business mogul Elon Musk, Bluefish founder Steve Sims is known to make the impossible possible. Now, in his first book, he shares tips, techniques, and principles to break down any door and step onto whatever glamorous stage awaits you.
By following Steve's succinct yet insightful advice—as well as inspiration gleaned from the moving stories of others—you, too, can transform your life and achieve the impossible.
Who Is Steve Sims?
About Steve Sims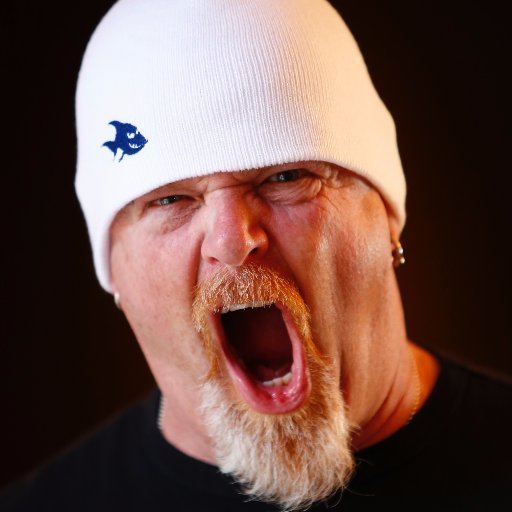 Steve Sims is an ugly kid from the outskirts of London, wasn't born into the world of luxury but certainly holds his place there now!
Founder of the super exclusive, membership only personal concierge service for VIPs and executives seeking the ultimate in unique experiences and travel for themselves and their companies, Steve Sims is an unlikely expert marketer within the luxury industry. But his secret to success is that he's build a life out of keeping his word, and not taking no for an answer. Profiled and often quoted in international publications including the Wall Street Journal, Forbes, London's Sunday Times, and South China Morning Post, TV and Sims is a sought after speaker at a variety of prestigious organizations such as the Pentagon and Harvard!
Whether you want to sing with your favorite rock star, get married in the Vatican, or dive to the wreck of the Titanic, Steve Sims is the guy who gets to yes when the answer for anyone else would be no.
He is well regarded for his marketing within the luxury world but be prepared, he does things his way!
Let Us Coach You On The Podcast!
Come on the podcast and let us be your coach for an hour on the show!
We talked about this a while back but we want you, the listener, to be a guest on our show by allowing us to be your personal coaches for a 1-hour call. Your call will be featured as an actual episode on our podcast but can always keep your identity hidden by changing your name because we know that our health is everything and some things we'd like to keep to ourselves.
Here's how you sign up:
Fill out your name, email address, and message
In your message, please include:

Your goals
What obstacles you believe are standing in your way
Your expectations and how you think Devon and Rob can help you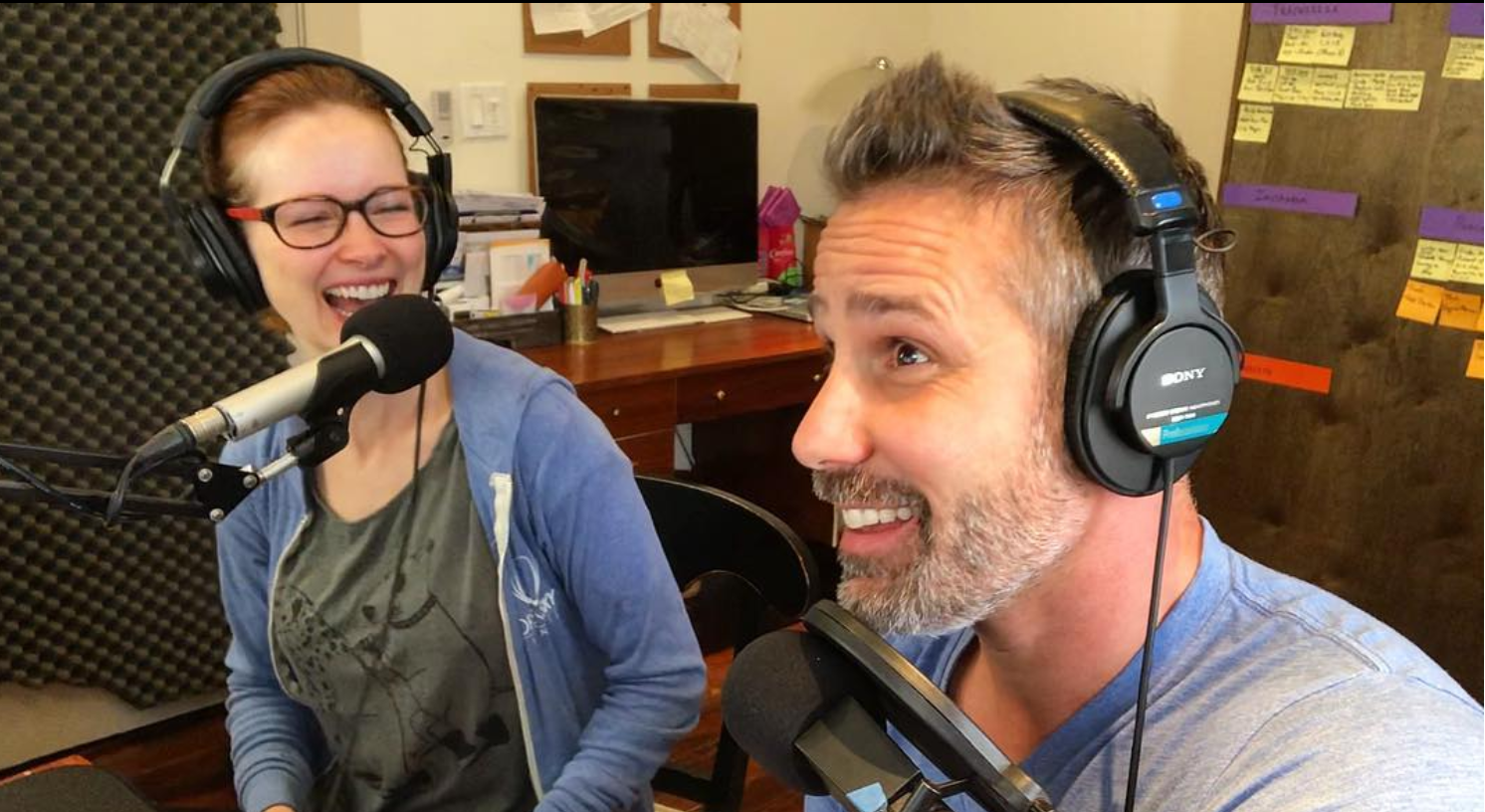 What You'll Hear on This Episode
00:00 Open Sky Fitness Introduction
1:15  Opening comments with Rob and Devon
1:30 Check out our previous guest interview:
Bret Contreras: Why Training Glutes Is Important – Ep. 238
3:30 Check out our latest One-On-One Coaching Call – How To Build Confidence Through Integrity – Ep. 239 and learn how to be a client on the Open Sky Fitness Podcast!
7:00 Introduction to Steve Sims
13:00 How he broke free of his former lifestyle in London to start a new life.
14:00 Why we are a combination of the 5 people that we spend the most time with.
15:00 How to share your value with the world.
21:00 How he came to run exclusive events around the world.
27:00 What brought him to be the concierge for New York Fashion Week.
31:00 How he came to be so good at what he was doing because he focused on bringing value to his clients; not building a business.
38:00 How to just begin to do what you want to do in your life and THEN work on making it better from that moment on.
42:00 Why we're all beginners at some point and how to allow yourself to learn by failing and accepting that.
49:00 How to be your authentic self from experience and share that with the world.
55:00 How we've come to the point where we are so disconnected from one another.
1:04:00 Steps you can take to get out of your own way when facing doubt, anxiety, or depression.
1:14:00  Final comments with Rob and Devon
1:14:30 Tune into our next Coaching Call with Michael next week and learn how to be coached on the podcast!
1:15:00 Open Sky Fitness Closing
RESOURCES MENTIONED DURING THE SHOW:
JOIN THE SKY FIT CHALLENGE!
The challenge consists of:
8 Weeks of Equipment Free Bodyweight Workouts in 20 minutes or less. (No gym membership required)
SIMPLE Whole Food Meal Plan w/Tasty Recipe Cookbook Featuring 60+ recipes!
Foolproof Schedule so you know EXACTLY what you're supposed to do every day.
Access to our New Private Facebook Group – Sky Fit Challenge Group to share your progress with everyone as well as receive support and be held accountable.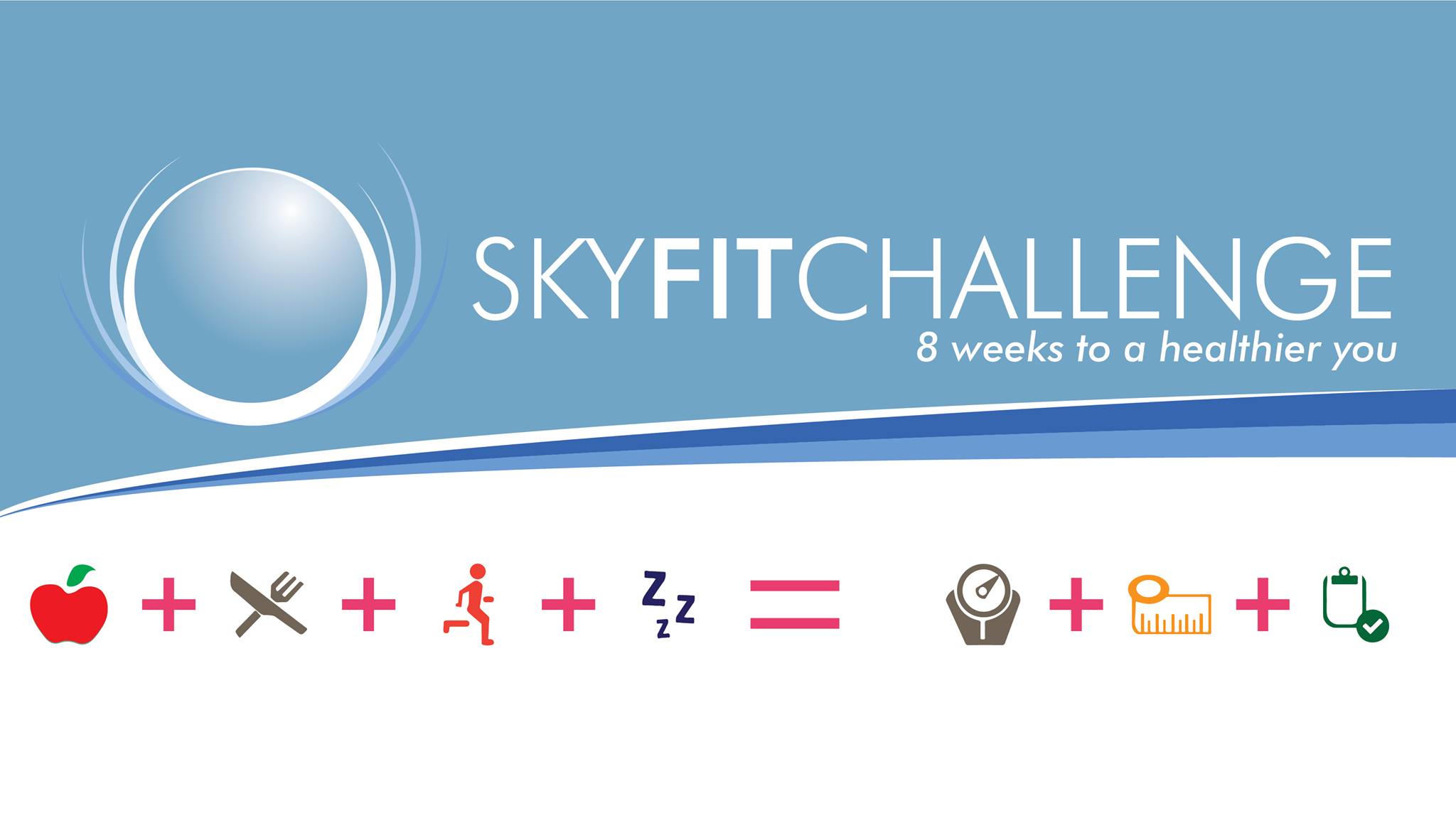 Do The FREE 7 Day Paleo Rest
Simply go to 7DayPaleoReset.com to sign up now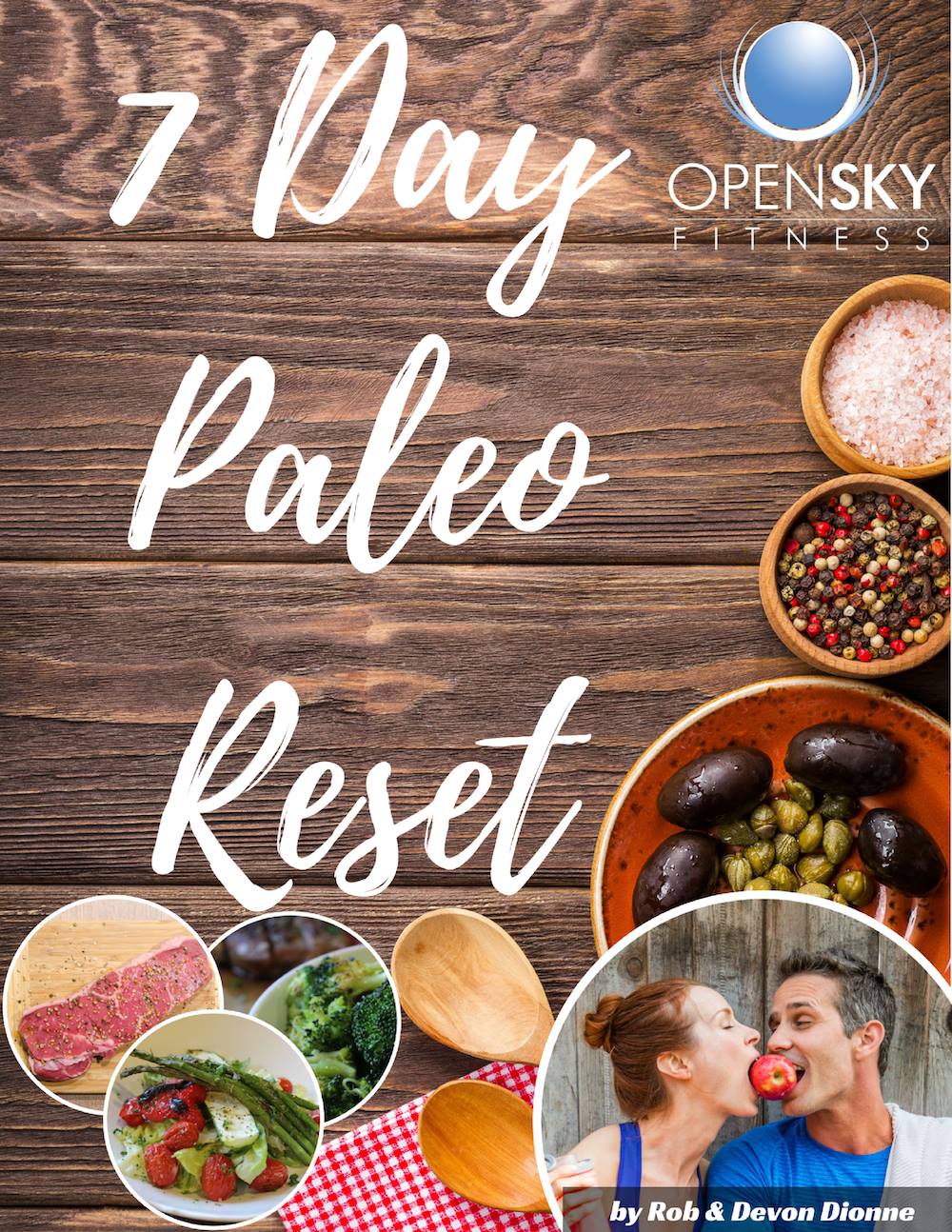 One of the best things you can do for your mind and body in your mission to get healthier is to focus on your nutrition. That's why we're allowing people to sign up now to join us for our next Free 7 Day Paleo Rest! It's all done via Facebook so no annoying emails that will fill up your inbox.
As part of the 7 Day Paleo Reset, we will provide you with:
Introduction to what the Paleo Diet is all about
7 Day guide to easy Paleo recipes
What batch cooking is and how to incorporate that into your lifestyle
Various content resources including generational eating habits, the importance of building a wellness community, and how to begin a new healthy lifestyle.
How to make an impact on your life and life a life full of wellness.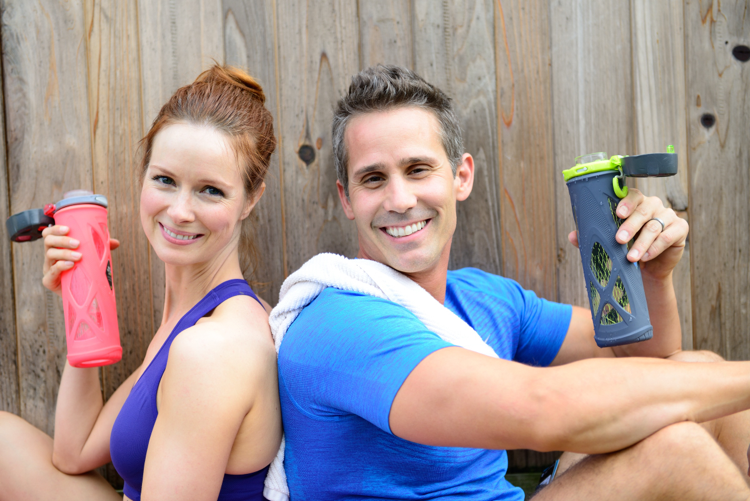 Look Out For Our Upcoming
Throw Back Thursday Podcast Episodes!
We'll be releasing new podcasts episodes on Thursdays that discuss previous episodes we've done, but we need your help! Go to the  Open Sky Fitness Facebook Group and tell us what your favorite episodes are. Then, Devon and I will re-listen to that episode, pick out the best parts and share even more insights on the topic.
We won't just be regurgitating the same information over again. Since we began this podcast, there's so much more information out their on health, nutrition, fitness, and personal wellness. So, each Thursday we'll really just be going deeper into your favorite topics!
Claim Your FREE Bacon + $10 Off
With Our Sponsor – ButcherBox
That's right! By listening to the Open Sky Fitness Podcast, you get the chance to get a free order of bacon plus $10 off your first ButcherBox purchase!!
ButcherBox delivers 100% grass-fed beef, free-range organic chicken, and heritage breed pork directly to your door. Think of them as the neighborhood butcher for modern America.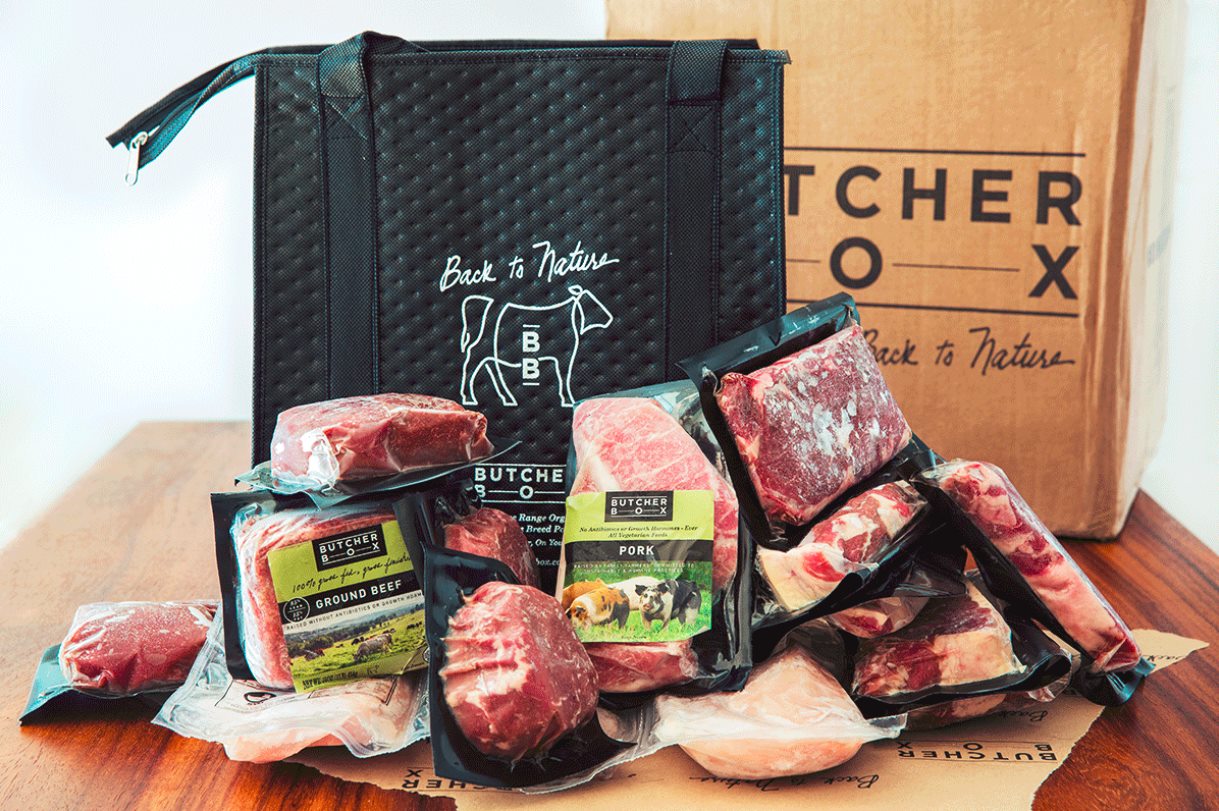 Join The Open Sky Fitness Podcast Group!
That's right! We have a closed Open Sky Fitness Podcast group on Facebook where you and everyone have the opportunity to talk about your health and fitness goals in a safe environment. We post workouts and start discussions about how to be strategic about finding a healthier you. Check it out!
Start Building Your Own Workouts and Meal Plan!
Download Results Tracker here!
Click To Download Home Workout Templates or text the word, "lifting," to 33444 to download the templates.
Download the OSF Food Journal Now!
Have a Question or Review for Rob or Devon?
We love answering questions and getting feedback from you, our listener! If you have any questions to ask us, want to share a review of the show, or tell us any suggestions for guests/topics that you think would be great to have on the show, just email Rob at rob@openskyfitness.com or Devon at devon@openskyfitness.com or you can also leave us a review at http://reviewourpodcast.com ask a question in the closed Open Sky Fitness Facebook Group and even text OSFreview to 33444 to get the link.
Get Fit with Free Downloads!
To Download Rob's FREE workout templates click below**
Ask Rob a Question or tell him what is working for you: Email Rob@OpenSkyFitness.com
Support This Podcast
To leave a Review for Rob and the Open Sky Fitness Podcast CLICK NOW!  Ratings and reviews are extremely helpful and greatly appreciated! They do matter in the rankings of the show and I read each and every one of them.
Contact our amazing sound engineer Ryan? Send him an e-mail here: info@stellarsoundsstudio.com
Thanks for Listening!
Thanks so much for joining us again this week. Have some feedback you'd like to share? Leave a note in the comment section below!
If you enjoyed this episode, please share it using the social media buttons you see at the bottom of the post.
Do you have any questions (and would like to hear yourself on the Open Sky Fitness Podcast)? Click on the link on the right side of any page on our website that says "Send Voicemail."
And finally, don't forget to subscribe to the show on iTunes to get automatic updates. It's free!
Thanks for listening/reading episode 240 – The Art of Make Things Happen: Steve Sims! We hope you have gained more knowledge on how to be a healthier you.