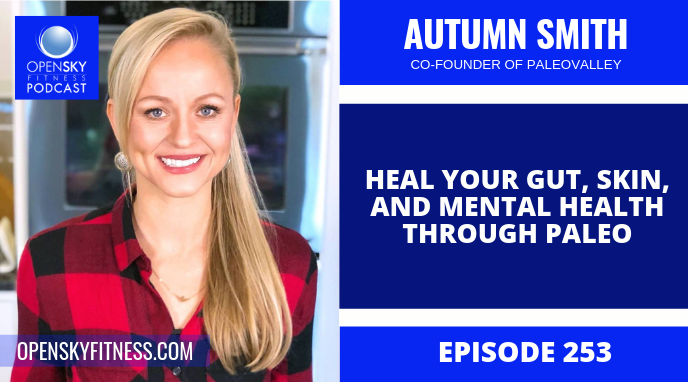 Autumn Smith: Heal Your Gut, Skin, and Mental Health Through Paleo  – Ep. 253
Co-Founder of Paleovalley, Autumn Smith, joins us today to share her own wellness journey of healing from IBS, her and her husband's mission to inspire people to take care of themselves through their company plus her daily nutrition, exercise, and gratitude routine for greater physical and mental health.
Autumn is such an inspiring leader in the world of health and wellness. I hope you enjoy my interview with her as much as I did!
In today's episode, you'll learn all about:
How starting the Paleo diet helped transform her health and heal from IBS.
The connection between our gut, mental, and skin health.
Studies that show the connection between mental health and the food we eat including the SMILES trial
The 3 Game Changers for better health
The top foods to eat for better mental health
Her wake and thank gratitude practice she does each morning.
The best exercises for you depending on your anxiety level
Which foods should you begin adding to your diet for better mental wellness?
These are Autumn's top fave:
Oysters
Organ meats
Poultry giblets
Clams
Mussels
Crabs
Water crest
Spinach
Mustard greens
Lettuces
Swiss chard
Kale
About Autumn Smith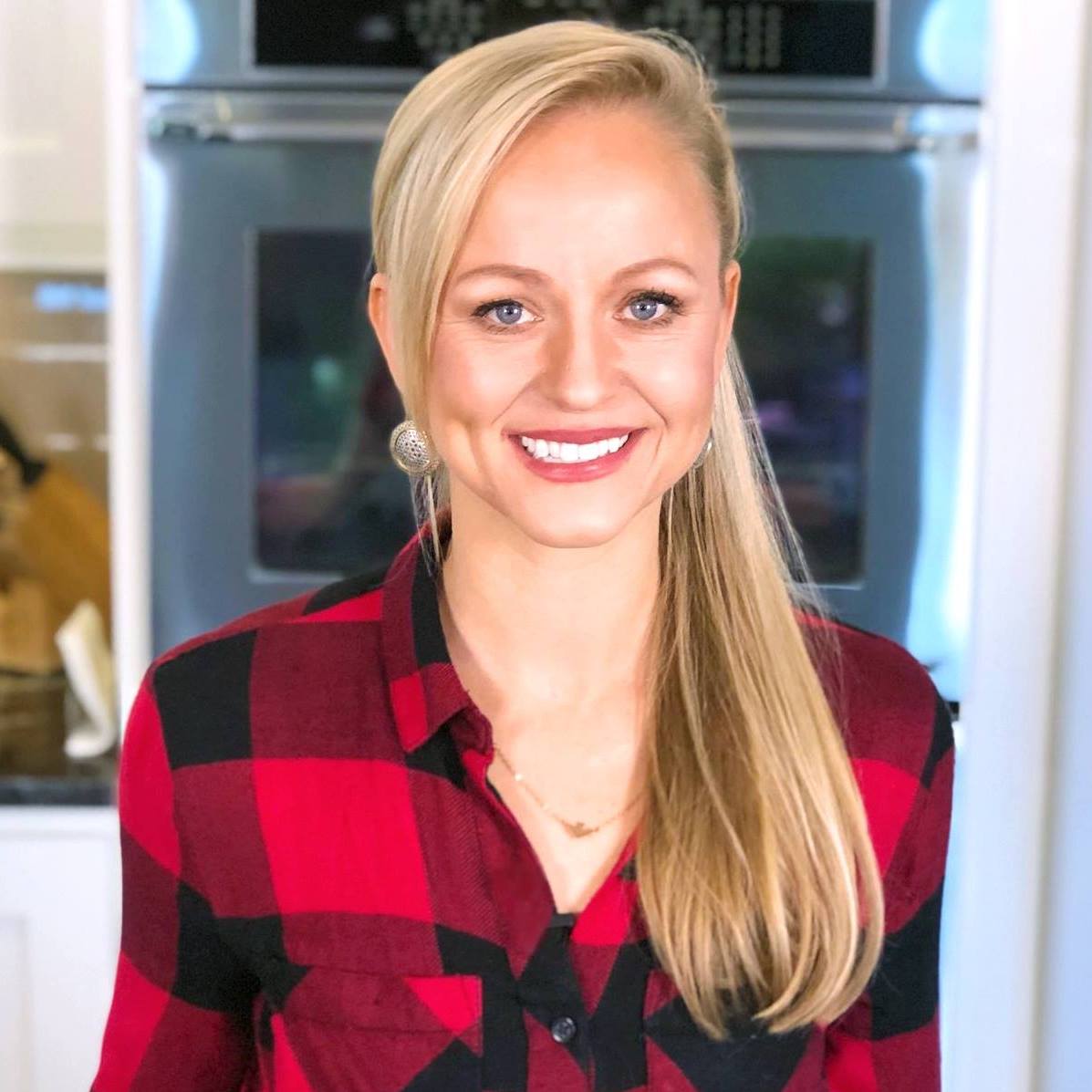 Autumn Smith has been a health enthusiast her entire life. She began her academic career with a Bachelor's degree in psychology and a minor in dance from the University of Montana. Upon graduation, Autumn danced professionally while becoming a certified yoga instructor. Hoping to combine her love of dance with her passion for health, Autumn became a celebrity fitness trainer with Tracy Anderson, most notably completing a world tour with Jennifer Lopez.
While working as a fitness trainer, Autumn could see that exercise alone was not enough for many of her clients to achieve the radiant health they worked so hard to achieve. Meanwhile, Irritable Bowel Syndrome (IBS) and anxiety continued to plague her personal health, starting in adolescence. These frustrations further ignited her passion and interest in the study of holistic nutrition. Through self-guided research, she and her husband, Chas, healed her IBS with the paleo diet. She then studied with the Institute for the Psychology of Eating to become a Certified Eating Psychology Coach and Hawthorn University where she obtained a Masters in Holistic Nutrition. In 2013, she founded Paleo valley with her husband and brother-in-law. Paleo valley's mission is to disseminate excellent nutritional information and organic food products with 100 million people worldwide. Autumn's commitment to health reached new heights last year following the birth of their son, Maverick.
About Paleovalley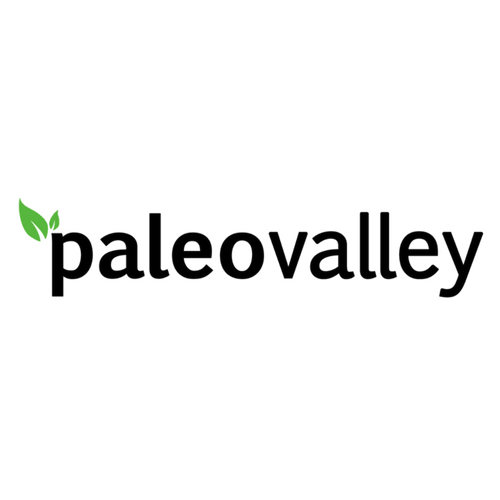 The story of Paleovalley is a love story. Autumn and Chas Smith, co-founders, met in 2007, fell in love, and married on the magical Sunset Cliffs in San Diego, CA. This year they were blessed with an amazing baby boy, Maverick.
Autumn suffered acute digestive issues since she was a teenager and numerous experts failed to offer solutions that worked. Very concerned, Chas took matters into his own hands. His extensive research led him to the paleo diet.
Together they implemented its principles for 30 days (eliminated refined foods, shopped at local farmers' market, ate fresh organic fruits and vegetables, grass-fed meats and wild seafood) and by the end, Autumn's IBS was completely resolved. Autumn was so inspired that she quit her job as a personal trainer at the Tracy Anderson Method, and earned a master's degree in holistic nutrition.
Though they originally focused on disseminating information, they soon realized that there simply weren't many truly healthy food products on the market. Many products claimed and even appeared to be healthy, using all the buzzwords such as gluten free, soy free, dairy free, natural and more but they were also nutrient-free; free of the minerals, vitamins, and antioxidants that promote thriving health.
Realizing that they had an important job to do, Autumn and Chas joined forces with Chas' brother Matt and a good friend, Matthew, and launched Paleovalley with the belief that everything you eat and every added ingredient is an opportunity to either detract from your health or improve it.
Their mission is to create products that live up to their own strict standards and always prioritize health over profit. Paleovalley creates products with integrity that are free from problematic ingredients and teeming with ingredients that promote vibrant health.
They strive to inspire people to view every dietary choice for what it really is: a profound opportunity to love and care for oneself. Paleovalley products are a labor of love, and their only hope is that they help your family feel as vibrant as theirs.
Stay tuned. Eat Well. Live Vibrant.
Let Us Coach You On The Podcast!
Come on the podcast and let us be your coach for an hour on the show!
We talked about this a while back but we want you, the listener, to be a guest on our show by allowing us to be your personal coaches for a 1-hour call. Your call will be featured as an actual episode on our podcast but can always keep your identity hidden by changing your name because we know that our health is everything and some things we'd like to keep to ourselves.
Here's how you sign up:
Fill out your name, email address, and message
In your message, please include:

Your goals
What obstacles you believe are standing in your way
Your expectations and how you think Devon and Rob can help you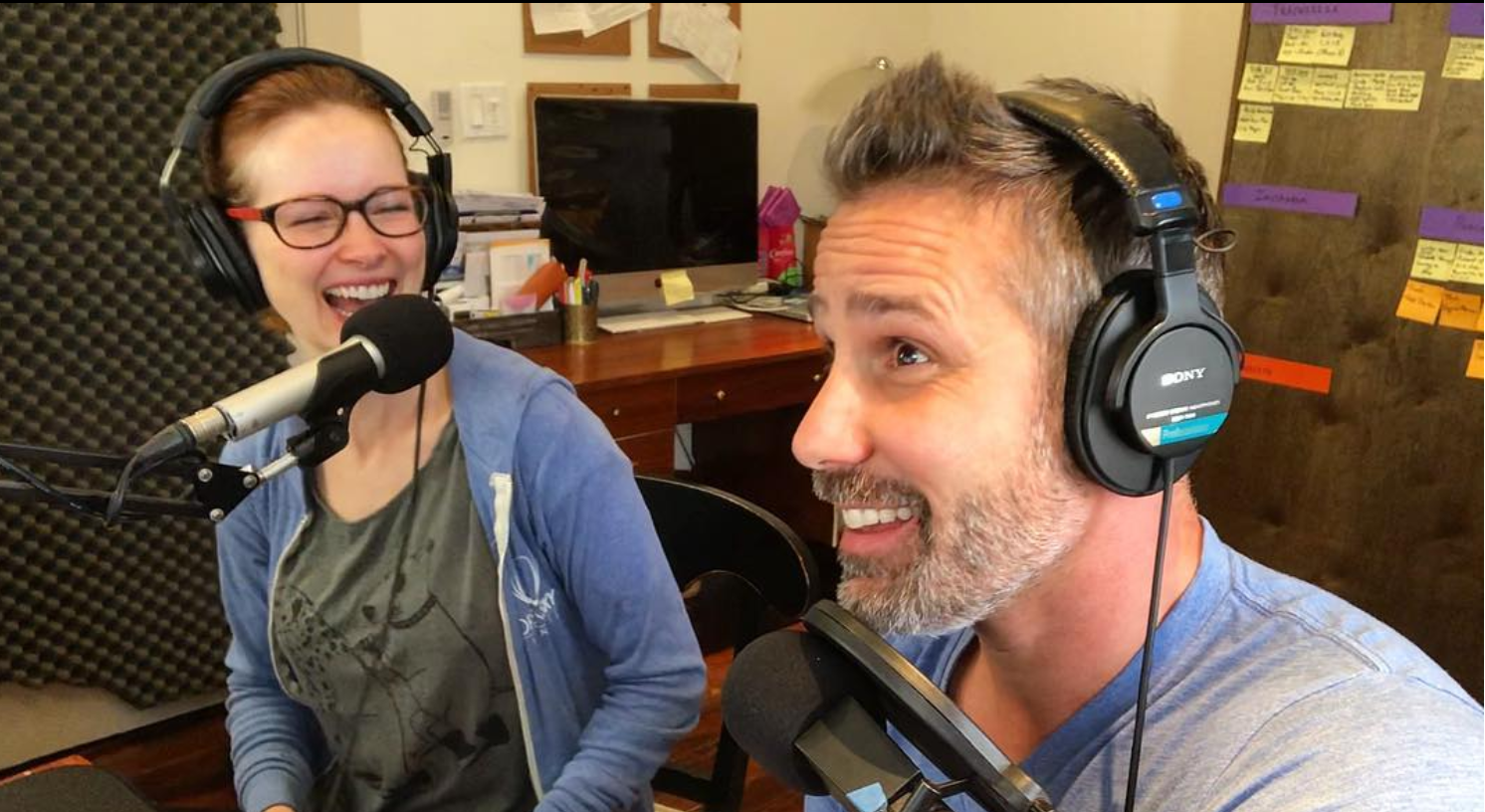 What You'll Hear on This Episode
00:00 Open Sky Fitness Introduction
1:15  Opening comments with Rob and Devon
2:00 About our guest today – Autumn Smith of Paleo Valley
3:00 Be a guest on one of our Coaching Call episodes!
4:45 Introduction to Autumn Smith
11:00 Her own wellness and healing journey from physical and mental health problems due to IBS.
12:00 How starting the Paleo diet helped transform her health and heal from IBS.
17:00 The connection between our gut, mental, and skin health.
19:00 How our anxiety, depression, schizophrenia, and other mental health issues are tied to what we eat.
20:40 Studies that show the connection between mental health and the food we eat including the SMILES trial.
23:00 The easiest path to live a healthy life
23:20 The top 5 foods and beverages to take out of your diet: gluten, dairy, sugar, alcohol, and caffeine.
23:40 The negative effects of too much caffeine on the mind if you're really sensitive to it.
27:00 How alcohol affected her mental health included anxiety.
30:00 The 3 Game Changers for better health
30:50 How depression is actually an inflammatory disorder and not a chemical imbalance.
31:40 The profound effect of nutrition on our gut, skin, and mental health.
32:30 The most common nutrition deficiencies people tend to have.
34:40 Why each person has a unique blood sugar response to different foods according to their genetics and microbiome.
35:00 A simple way to test your blood sugar for different foods at home with a glucometer.
40:50 The top foods to eat for better mental health
45:00 About Paleovalley and their quest to help people live their best lives through good nutrition with updates to their products and new lines.
47:00 The ingredients you need to look out for in your beef sticks and other products from companies that claim to be Paleo.
53:00 What her typical day looks like for her that might help people who are in a similar situation.
55:00 The best exercises for you depending on your anxiety level
59:00 Final comments with Rob and Devon.
1:00:00 Let us know if you want to do a Coaching Call episode with us!
1:02:00 Open Sky Fitness Closing
RESOURCES MENTIONED DURING THE SHOW:
JOIN THE SKY FIT CHALLENGE!
The challenge consists of:
8 Weeks of Equipment Free Bodyweight Workouts in 20 minutes or less. (No gym membership required)
SIMPLE Whole Food Meal Plan w/Tasty Recipe Cookbook Featuring 60+ recipes!
Foolproof Schedule so you know EXACTLY what you're supposed to do every day.
Access to our New Private Facebook Group – Sky Fit Challenge Group to share your progress with everyone as well as receive support and be held accountable.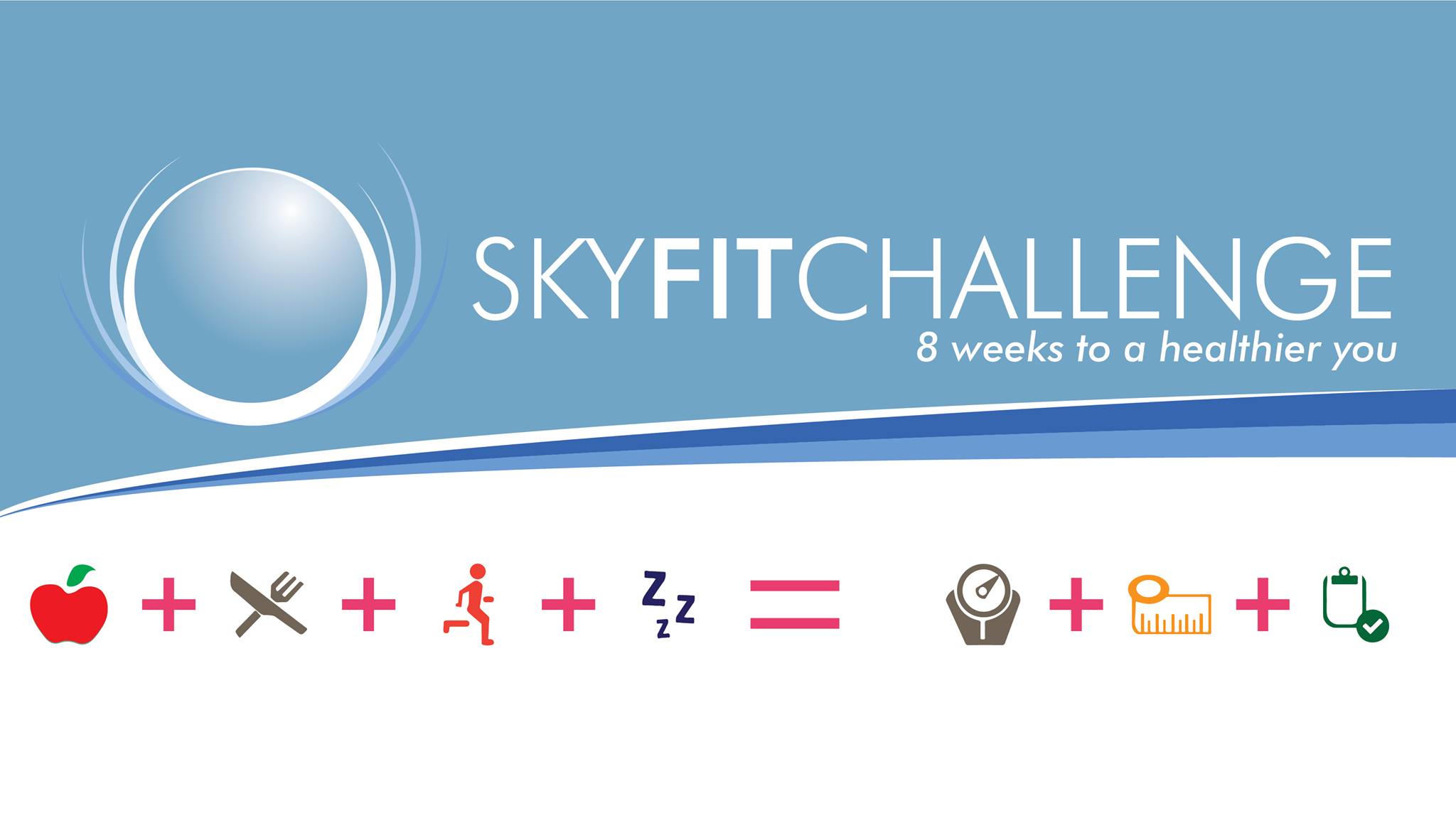 Do The FREE 7 Day Paleo Rest
Simply go to 7DayPaleoReset.com to sign up now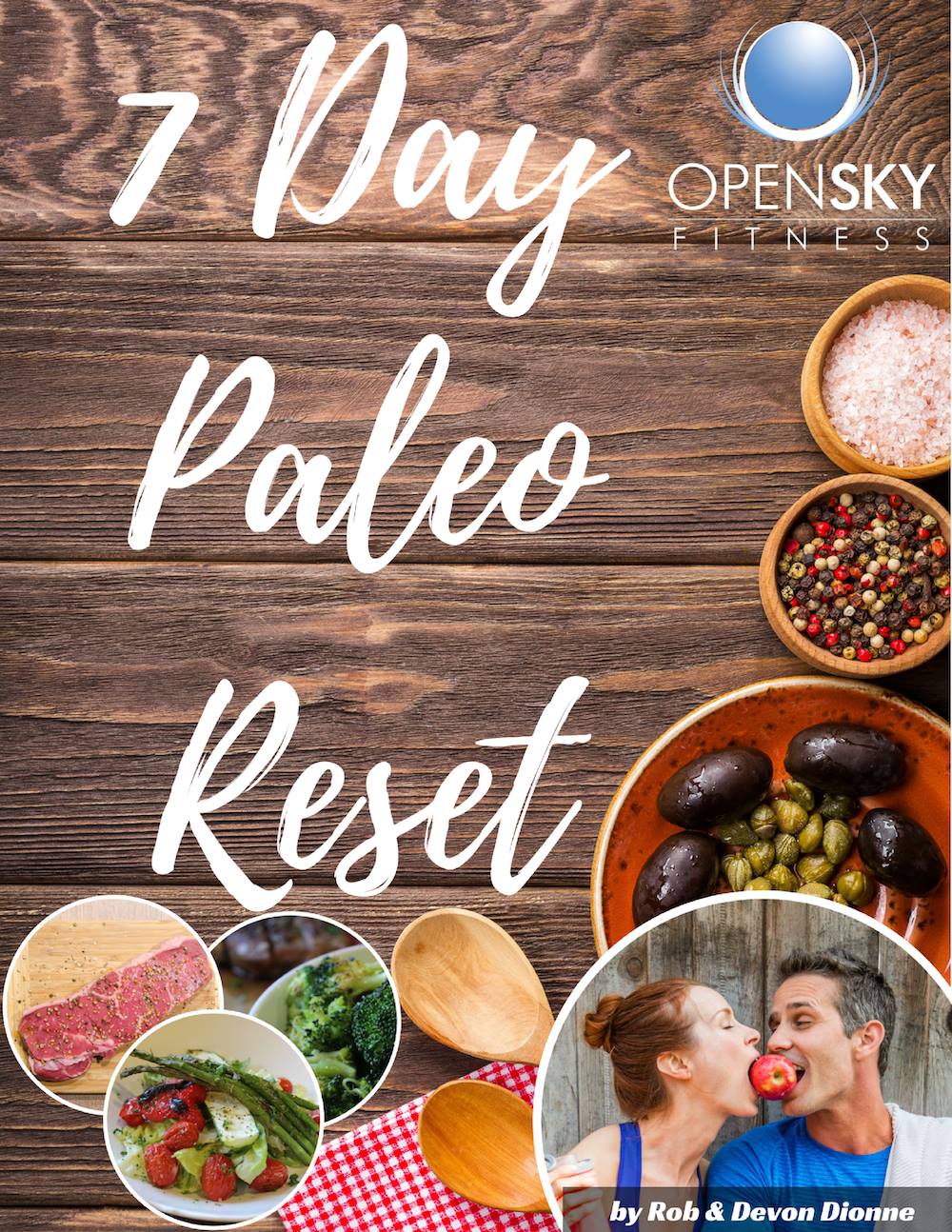 One of the best things you can do for your mind and body in your mission to get healthier is to focus on your nutrition. That's why we're allowing people to sign up now to join us for our next Free 7 Day Paleo Rest! It's all done via Facebook so no annoying emails that will fill up your inbox.
As part of the 7 Day Paleo Reset, we will provide you with:
Introduction to what the Paleo Diet is all about
7 Day guide to easy Paleo recipes
What batch cooking is and how to incorporate that into your lifestyle
Various content resources including generational eating habits, the importance of building a wellness community, and how to begin a new healthy lifestyle.
How to make an impact on your life and life a life full of wellness.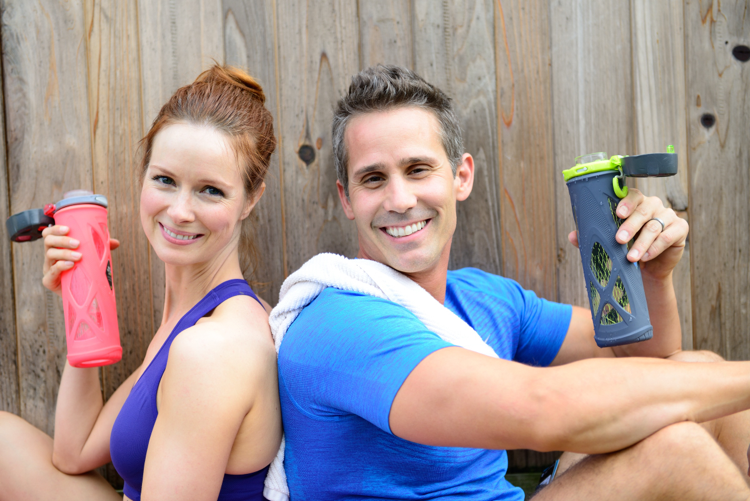 Look Out For Our Upcoming
Throw Back Thursday Podcast Episodes!
We'll be releasing new podcasts episodes on Thursdays that discuss previous episodes we've done, but we need your help! Go to the  Open Sky Fitness Facebook Group and tell us what your favorite episodes are. Then, Devon and I will re-listen to that episode, pick out the best parts and share even more insights on the topic.
We won't just be regurgitating the same information over again. Since we began this podcast, there's so much more information out their on health, nutrition, fitness, and personal wellness. So, each Thursday we'll really just be going deeper into your favorite topics!
Claim Your FREE Bacon + $10 Off
With Our Sponsor – ButcherBox
That's right! By listening to the Open Sky Fitness Podcast, you get the chance to get a free order of bacon plus $10 off your first ButcherBox purchase!!
ButcherBox delivers 100% grass-fed beef, free-range organic chicken, and heritage breed pork directly to your door. Think of them as the neighborhood butcher for modern America.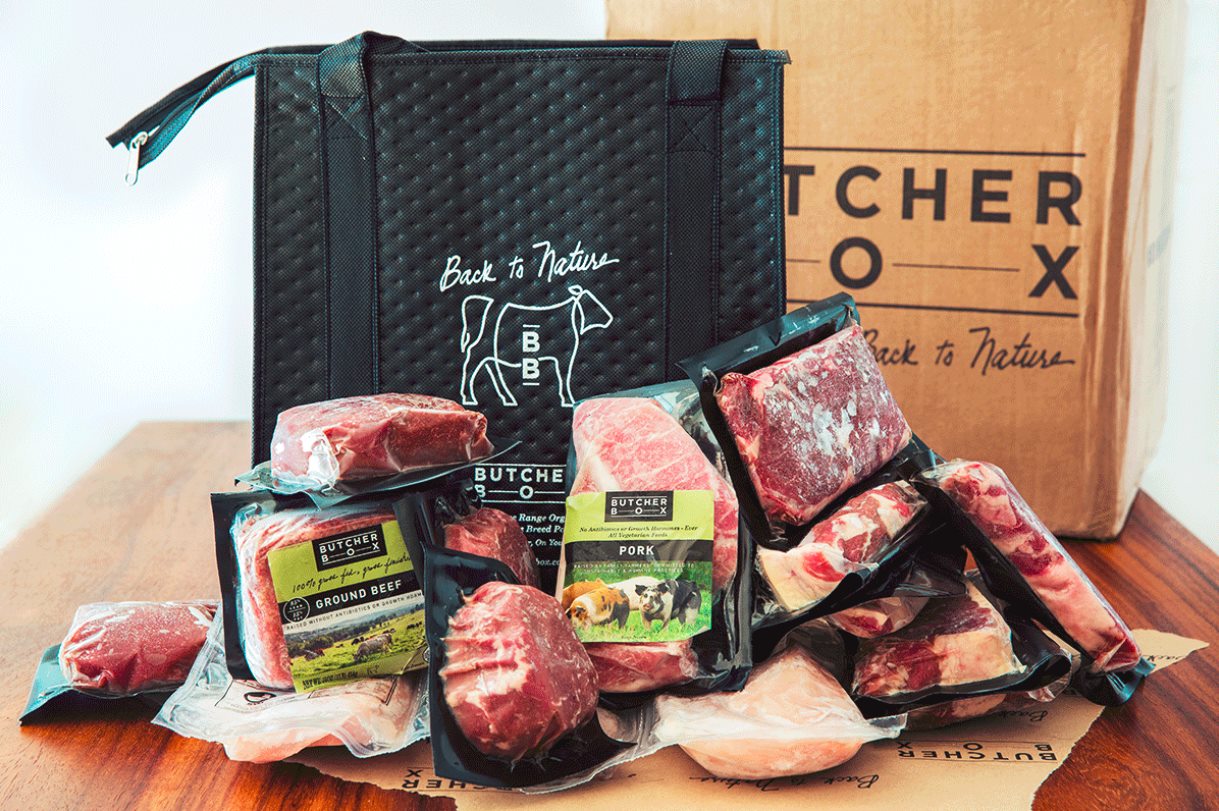 Join The Open Sky Fitness Podcast Group!
That's right! We have a closed Open Sky Fitness Podcast group on Facebook where you and everyone have the opportunity to talk about your health and fitness goals in a safe environment. We post workouts and start discussions about how to be strategic about finding a healthier you. Check it out!
Start Building Your Own Workouts and Meal Plan!
Download Results Tracker here!
Click To Download Home Workout Templates or text the word, "lifting," to 33444 to download the templates.
Download the OSF Food Journal Now!
Have a Question or Review for Rob or Devon?
We love answering questions and getting feedback from you, our listener! If you have any questions to ask us, want to share a review of the show, or tell us any suggestions for guests/topics that you think would be great to have on the show, just email Rob at rob@openskyfitness.com or Devon at devon@openskyfitness.com or you can also leave us a review at http://reviewourpodcast.com ask a question in the closed Open Sky Fitness Facebook Group and even text OSFreview to 33444 to get the link
Get Fit with Free Downloads!
To Download Rob's FREE workout templates click below**
Ask Rob a Question or tell him what is working for you: Email Rob@OpenSkyFitness.com
Support This Podcast
To leave a Review for Rob and the Open Sky Fitness Podcast CLICK NOW!  Ratings and reviews are extremely helpful and greatly appreciated! They do matter in the rankings of the show and I read each and every one of them.
Contact our amazing sound engineer Ryan? Send him an e-mail here: info@stellarsoundsstudio.com
Thanks for Listening!
Thanks so much for joining us again this week. Have some feedback you'd like to share? Leave a note in the comment section below!
If you enjoyed this episode, please share it using the social media buttons you see at the bottom of the post.
Do you have any questions (and would like to hear yourself on the Open Sky Fitness Podcast)? Click on the link on the right side of any page on our website that says "Send Voicemail."
And finally, don't forget to subscribe to the show on iTunes to get automatic updates. It's free!
Thanks for listening/reading episode 253 with Autumn Smith – Heal Your Gut, Skin, and Mental Health Through Paleo!  We hope you have gained more knowledge on how to be a healthier you.