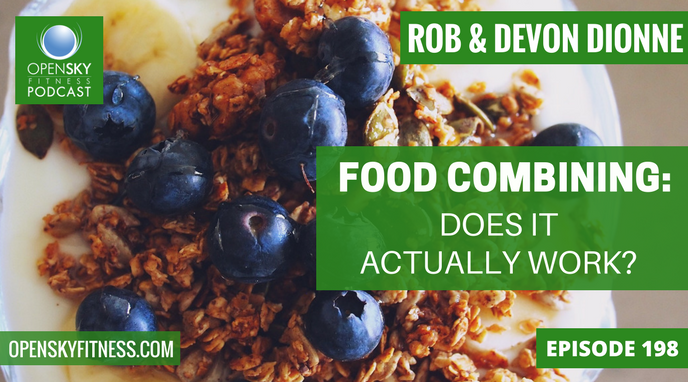 Food Combining: Does It Actually Work? – Ep. 198
"Your stomach's job is to blend different foods. That's what it's been designed to do. When you eat food and no matter what it is, your stomach releases the enzymes necessary to digest proteins, carbs, and starches. No matter what food order or combination you eat, your body is designed to release all enzymes that will break that food down." – Devon Dionne
On this week's podcast, we'll be going over the popular debate about food combinations and whether or not this theory actually works.
Many people believe that combining certain foods can help ease digestion. They think that food can have different digestive timings and you have to pay attention to that so that it does not hinder the digestion process.
On the other hand, Devon and I have some different theories. We'll look at both sides of the debate and go over the following:
What various sources say about food combining and whether they think it's legit or not.
Different "food combining rules" plus what we agree and disagree with.
How certain food combinations actually help with nutrition absorption.
When the best time to eat fruit is and when you shouldn't eat it.
What studies have found out about food combination principles and balanced nutrition for weight loss.
Food combining and autoimmune disease.
Why there's no need for the alkaline diet.
What other factors are beneficial in absorbing nutrients besides food combinations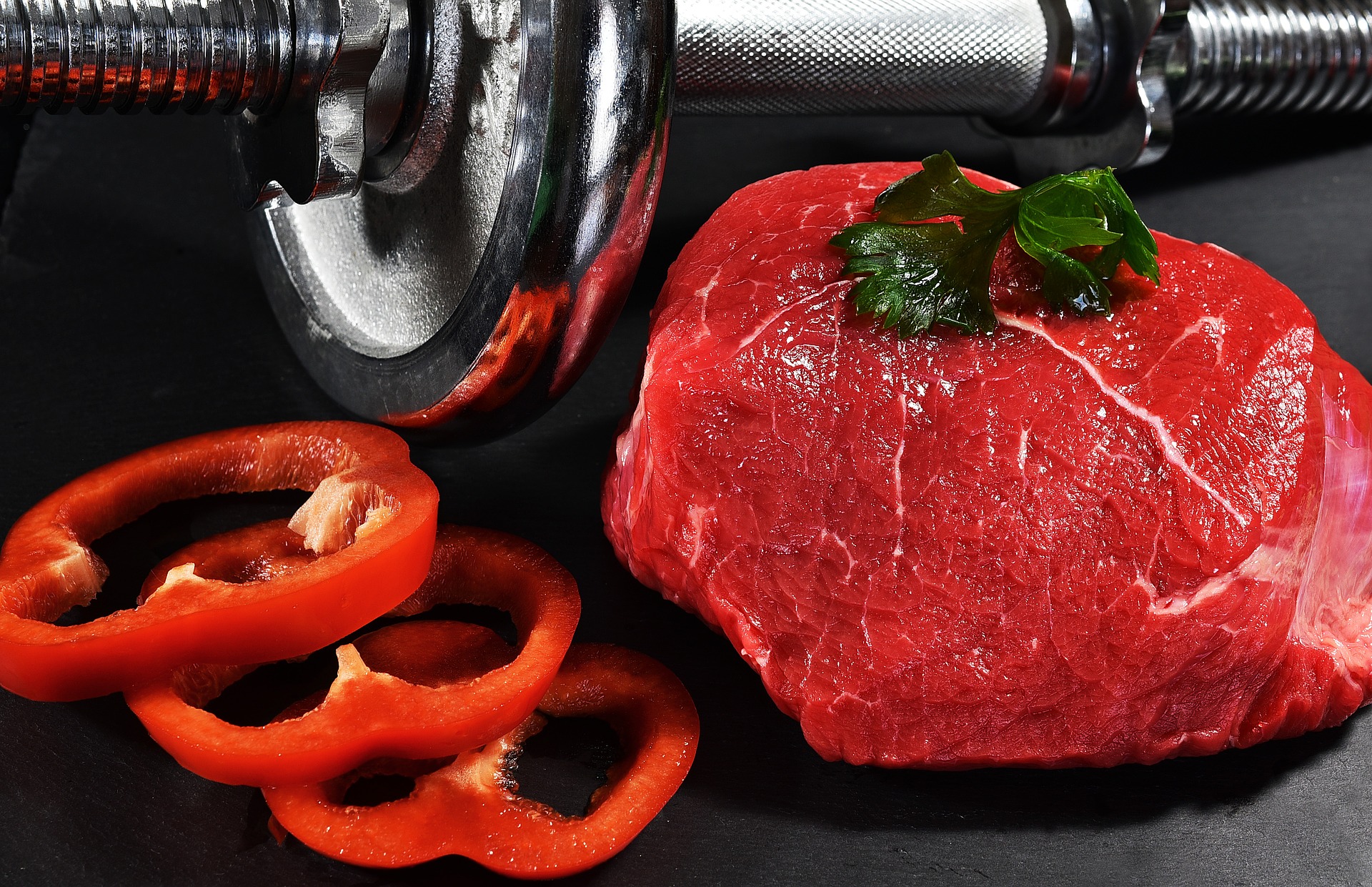 Food Combination Rules
Dr. Wayne Pickering is very vocal about food combinations and according to him, we should be following these rules:
Don't combine proteins and starches.
Eat fruit separately from your meals.
Don't combine fruit and vegetables.
Melon should always be separate.
He even recommends focusing on these food groups by meals:
Breakfast – Fruit
Lunch – Starches
Dinner – Proteins
However, not everyone agrees with Dr. Pickering's rules and other sources have their own rules:
Protein and non-starchy vegetables are okay, but protein with starchy vegetables are not okay.
Grains and vegetables are okay.
Fats and oils with non-starchy vegetables are okay.
Dairy with sour fruit, nuts, and seeds are okay.
Beans and vegetables are okay.
Rice and beans are okay.
After researching food combinations and how the digestive system works, we disagree with Dr. Pickering's advice for various reasons:
Every person has a different digestive system and you should go with your gut and what works for you.

For example, Devon's stomach feels fine when she eats sweet potatoes with meat even though Dr. Pickering states we shouldn't combine those foods.

There haven't been too many studies done on these food combinations.
One science completely debunks the idea of food combination rules.
Food Combinations For Better Nutrition Absorption
After doing our own research, we've learned that certain food combinations can actually help your body better absorb the nutrients in each type of food:
Sweet potatoes or yams with animal fat
Cinnamon and carbohydrates
Vinegar and carbohydrates
Vitamin C and iron
Calcium and Vitamin D
Keep in mind that you don't want to drink milk with your meal because the calcium doesn't allow iron to be absorbed. So, for example, you shouldn't combine yogurt and blueberries (as well as with green tea) because they counter-react the absorption.
Other Factors For Better Nutrition Absorption
Food combinations aren't the only way to get the most out of your food and avoid gut problems. These habits can also help you improve your nutrition absorption:
Slowly chewing your food thoroughly.
Be relaxed while eating in a comfortable environment.
Think positively before you eat to get into a healthy mindset.
Prepare foods the way that they should be prepared i.e. grains and legumes.
Don't drink a lot (including water!) during a meal because it dilutes your stomach acids.
Take a break in between meals and eat 3 full meals a day instead of constantly eating.
Don't eat foods that you're sensitive to i.e. gluten and dairy.
If you have digestive issues, get to the bottom of it.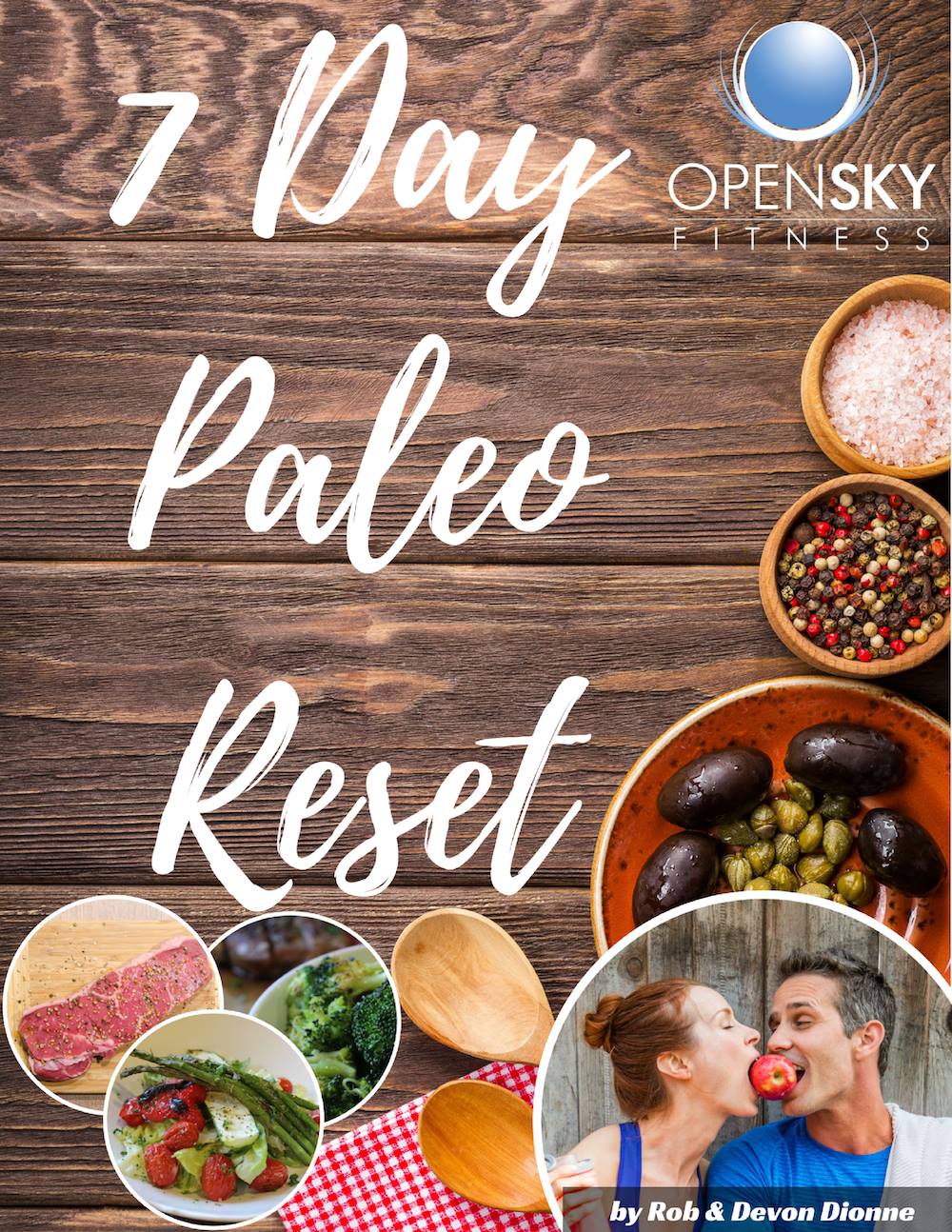 Join Our 7 Day Paleo Rest
One of the best things you can do for your mind and body in your mission to get healthier is to focus on your nutrition. That's why we're allowing people to sign up now to join us for our next 7 Day Paleo Rest! It's all done via Facebook so no annoying emails that will fill up your inbox.
As part of the 7 Day Paleo Reset, we will provide you with:
Introduction to what the Paleo Diet is all about
7 Day guide to easy Paleo recipes
What batch cooking is and how to incorporate that into your lifestyle
Various content resources including generational eating habits, the importance of building a wellness community, and how to begin a new healthy lifestyle.
How to make an impact on your life and life a life full of wellness.
Simply go to openskyfitness.com/paleoreset. We have a website page in the works, but you can sign up to join us via this link.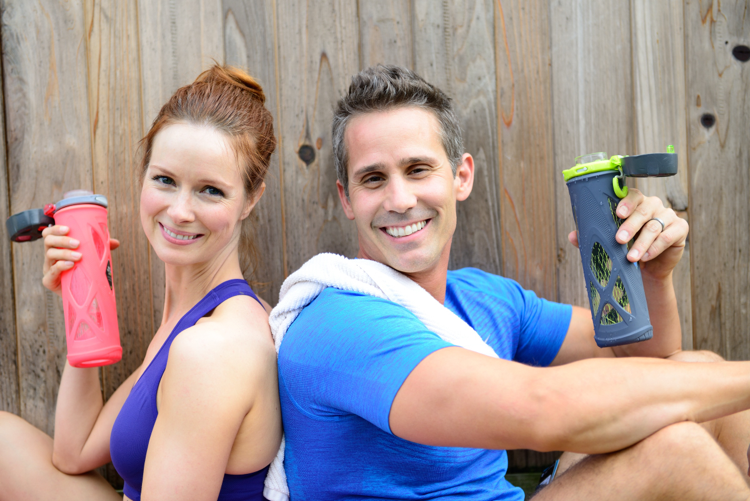 Look Out For Our Upcoming
Throw Back Thursday Podcast Episodes!
We'll be releasing new podcasts episodes on Thursdays that discuss previous episodes we've done, but we need your help! Go to the  Open Sky Fitness Facebook Group and tell us what your favorite episodes are. Then, Devon and I will re-listen to that episode, pick out the best parts and share even more insights on the topic.
We won't just be regurgitating the same information over again. Since we began this podcast, there's so much more information out their on health, nutrition, fitness, and personal wellness. So, each Thursday we'll really just be going deeper into your favorite topics!
Claim Your FREE Bacon + $10 Off
With Our Sponsor – ButcherBox
That's right! By listening to the Open Sky Fitness Podcast, you get the chance to get a free order of bacon plus $10 off your first ButcherBox purchase!!
ButcherBox delivers 100% grass-fed beef, free-range organic chicken, and heritage breed pork directly to your door. Think of them as the neighborhood butcher for modern America.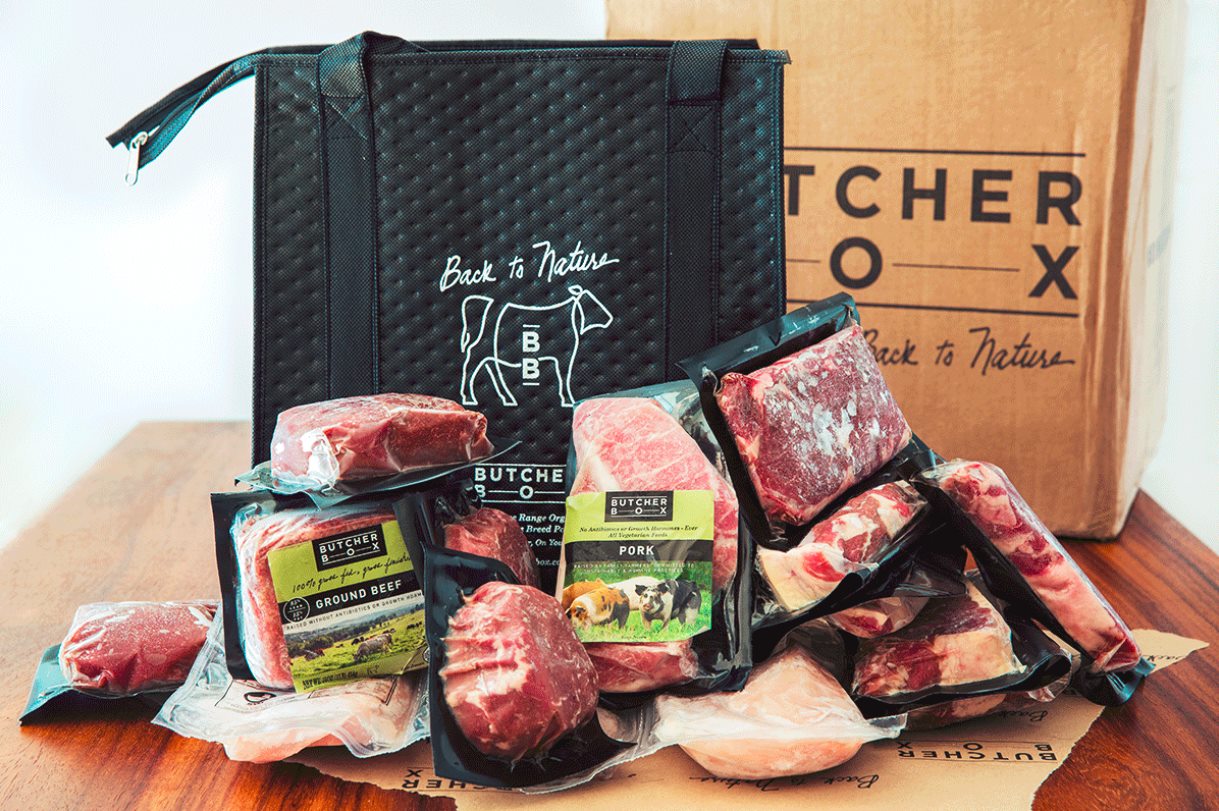 Join The Open Sky Fitness Podcast Group!
That's right! We have a closed Open Sky Fitness Podcast group on Facebook where you and everyone have the opportunity to talk about your health and fitness goals in a safe environment. We post workouts and start discussions about how to be strategic about finding a healthier you. Check it out!
Start Building Your Own Workouts and Meal Plan!
Download Results Tracker here!
Click To Download Home Workout Templates or text the word, "lifting," to 33444 to download the templates. 
Download the OSF Food Journal Now!
Have a Question or Review for Rob or Devon?
We love answering questions and getting feedback from you, our listener! If you have any questions to ask us, want to share a review of the show, or tell us any suggestions for guests/topics that you think would be great to have on the show, just email Rob at rob@openskyfitness.com or Devon at devon@openskyfitness.com or you can also leave us a review at www.openskyfitness.com/review, ask a question in the closed Open Sky Fitness Facebook Group and even text OSFreview to 33444 to get the link.
What You'll Hear on This Episode
00:00 Open Sky Fitness Introduction
1:15  Opening comments with Rob and Devon
1:30 Check out last week's show: OSF 197 with Mariko Hirakawa: How to Bring More Awareness to Your Life
5:00 Get the scoop on the latest info in our Open Sky Fitness Facebook Group
5:10 Join our next 7 Day Paleo Reset!
7:40 About today's topic – Food Combining
10:20 What the general rules of food combining are.
13:25 The problems with proteins and starches according to Dr. Wayne Pickering.
15:00 Why you should eat not eat fruit after meat.
16:00 Benefits of eating fruit completely separate from all other foods.
17:00 Why Devon doesn't completely agree with these food combination rules.
17:40 What one study on food combination principles and balanced nutrition for weight loss discovered.
18:30 Other factors with food combinations and whether you should avoid specific combinations or not.
21:00 What other sources are saying about food combinations
21:50 What our stomach linings and PH levels have to do with digesting various foods.
22:50 Why there's no need to follow an alkaline diet.
24:40 Food combining and autoimmune disease – why you should just avoid foods that you shouldn't eat.
25:40 Food combination charts and why they only focus on whole foods either way.
26:30 How certain food combinations can actually help with nutrition absorption.
35:45 What other factors are beneficial to absorbing nutrition besides food combinations.
44:00 Let us know your experience with food combining! Has it worked for you?
44:30 Closing comments with Rob and Devon
1:08:00 Reminder to sign up for our next 7 Day Paleo Reset!
1:09:30 Open Sky Fitness Closing
RESOURCES MENTIONED DURING THE SHOW:
Get Fit with Free Downloads!
To Download Rob's FREE workout templates click below**
Ask Rob a Question or tell him what is working for you: Email Rob@OpenSkyFitness.com
Support This Podcast
To leave a Review for Rob and the Open Sky Fitness Podcast CLICK NOW!  Ratings and reviews are extremely helpful and greatly appreciated! They do matter in the rankings of the show and I read each and every one of them.
Contact our amazing sound engineer Ryan? Send him an e-mail here: info@stellarsoundsstudio.com
Thanks for Listening!
Thanks so much for joining us again this week. Have some feedback you'd like to share? Leave a note in the comment section below!
If you enjoyed this episode, please share it using the social media buttons you see at the bottom of the post.
Do you have any questions (and would like to hear yourself on the Open Sky Fitness Podcast)? Click on the link on the right side of any page on our website that says "Send Voicemail."
And finally, don't forget to subscribe to the show on iTunes to get automatic updates. It's free!
Thanks for listening/reading episode 198 – Food Combining: Does It Actually Work? We hope you have gained more knowledge on how to be a healthier you.