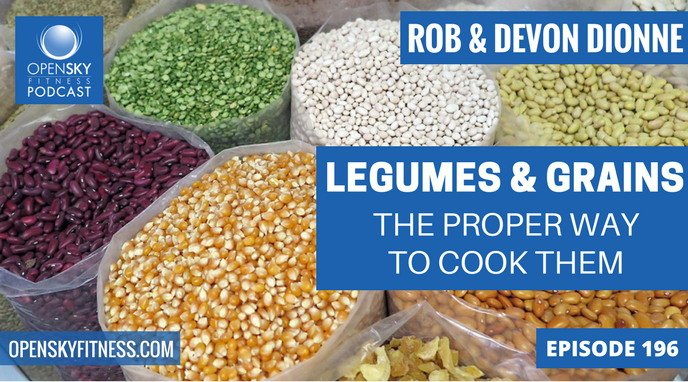 Legumes and Grains: The Proper Way to Cook Them – Ep. 196
Legumes and Grains: The Proper Way to Cook Them
 "We know that grains and legumes are so bad for us, but how is it that there are all of these other communities that are doing so well and they eat these foods without getting sick from them?" – Devon Dionne
Grains and legumes can be super tricky to add to your diet. First of all, based on your dietary needs, you may or no may not be able to consume them. Then, there is a right way and a wrong way to include them in your meals. It takes time, preparation, and organizing your life around it, but have no fear because we'll cover all of that for you in this episode.
In addition, Devon researched the healthiest cultures around the world and not only how they prepare their grains and legumes, but what other foods make up the majority of their diet and what kind of lifestyle they live that aides them in living to be over 100 years old.
Specifically, we'll talk about the following places:
Icaria
Okinawa
Japan
Singapore
South Korea
Iceland
If you do have an autoimmune disease, IBS, SIBO, Celiac disease, or Crohn's disease don't include grains, pseudo grains, or legumes to your diet at any cost.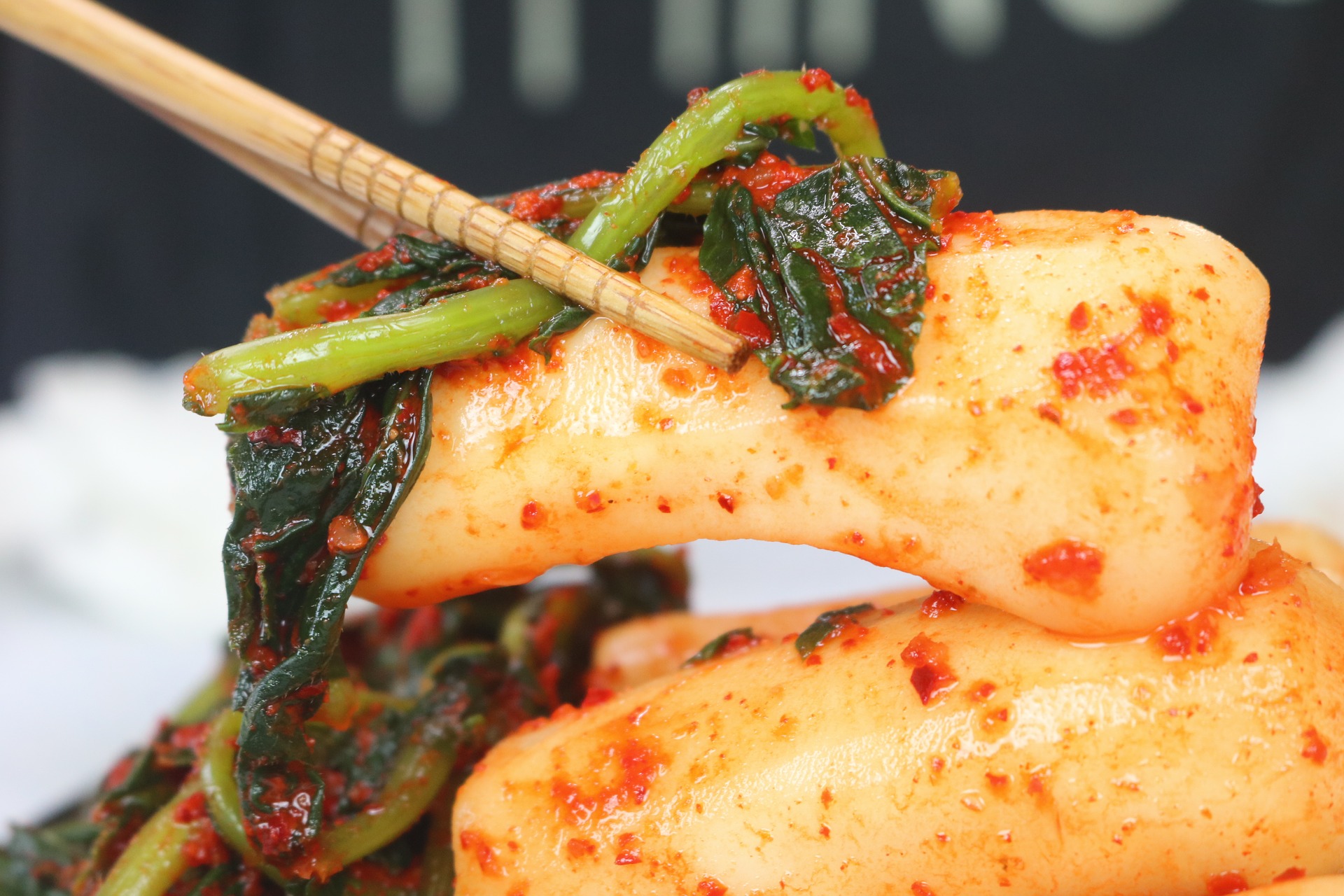 How to Properly Prepare Grains and Legumes
"These countries really prepare their grains. They don't just eat crazy amounts of grains without deep preparation of their grains, legumes, and pseudo-grains such as soaking or fermenting." – Devon Dionne
If you prepare your grains and legumes in advance and with the proper technique, you shouldn't have any stomach issues and should receive some great nutrients.
What's Inside Grains and Legumes?
Grains, pseudo-grains, and legumes have lectins, phytic acid, phytates, and phytase.
Lectins are sugar-binding and are very difficult for us to digest. Legumes and grains have a lot of lectins and eating them in their raw form can lead to nausea, diarrhea, and vomiting.
Phytic acid binds minerals in the but before they can be absorbed and therefore have an effect on digestive enzymes. Because of this, they reduce our ability to properly digest food. Phytates can be broken down by phytase when we soak a seed for enough time that it actually sprouts.
Specific Foods We'll Talk About In The Episode
Some of the foods we look at specifically and talk about the different levels of lectins, phytic acid, phytates, and phytase in this episode include: pumpkin seeds, pecans, walnuts, sesame seeds, all grains, wheat rice, barley, rice, corn, beans, kidney beans, soybeans, chickpeas, tubers, yams, potatoes, and sweet potato.
How Can You Soak Grains and Legumes?
Depending on what you want to prepare, it could take you anywhere from a couple of hours to days.
With rice as an example, you add a cup of rice, a cup of water, and an acid that can either be lemon juice, apple cider vinegar, buttermilk, or yogurt that can start to break down the grain.
Prepare beans is somewhat similar except you also have to add some other freshly ground grain high in phytase such as rye flour and have to constantly replace the water within the 24-36 hour time period. Rinse the beans one final time, add fresh water, and cook the beans at a low temperature for 4-12 hours. In the end, you have to skim the film that comes to the top.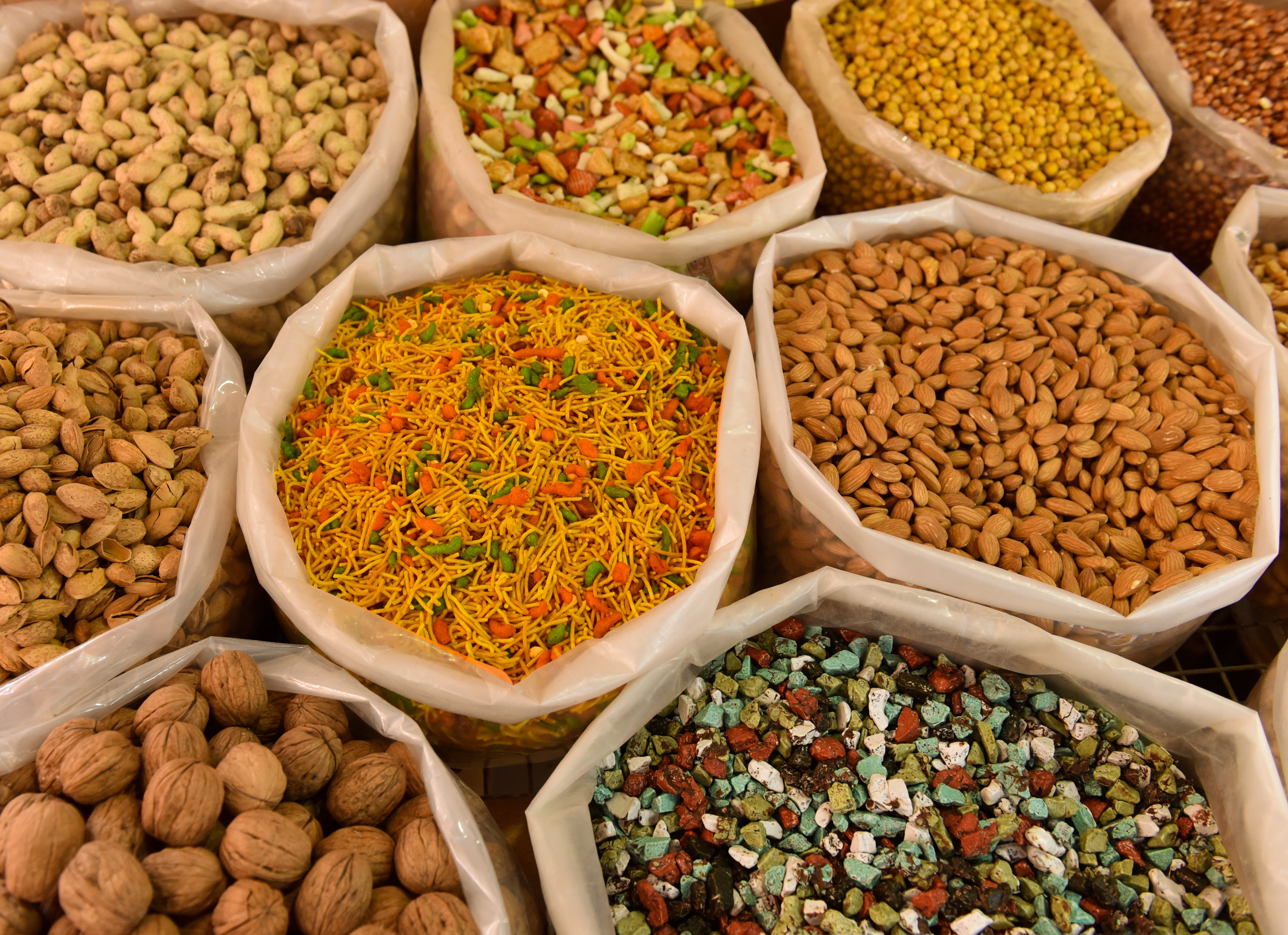 What Else You'll Learn About Grains and Legumes
As you tune in, you'll also learn about:
What Blue Zones are and why some places are healthier than others
Why grains, pseudo-grains, and legumes have to be prepared a certain way and the problems they cause our digestion.
The benefits of sprouting legumes
How to properly prepare corn, oats, rice, and pseudo-grains
The difference between normal rice and Basmati rice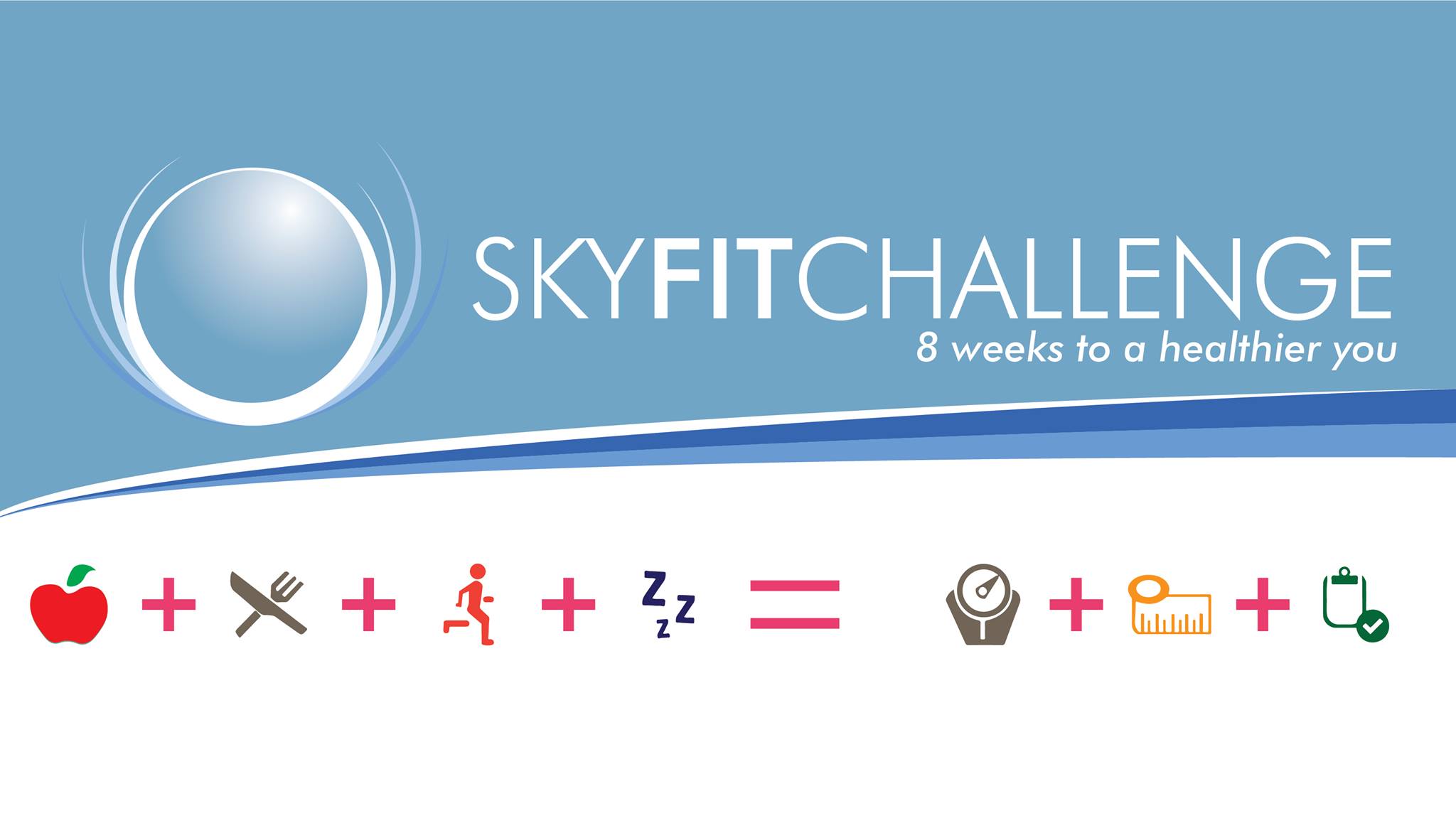 SAVE YOUR SPOT FOR THE
8 WEEK SKY FIT CHALLENGE IN APRIL!
Get on our waiting list to sign up for our next 8 Week Sky Fit Challenge that will start on April 23, 2018!
The challenge consists of:
8 Weeks of Equipment Free Bodyweight Workouts in 20 minutes or less. (No gym membership required)
SIMPLE Whole Food Meal Plan w/Tasty Recipe Cookbook Featuring 60+ recipes!
Foolproof Schedule so you know EXACTLY what you're supposed to do every day.
Access to our New Private Facebook Group – Sky Fit Challenge Group to share your progress with everyone as well as receive support and be held accountable.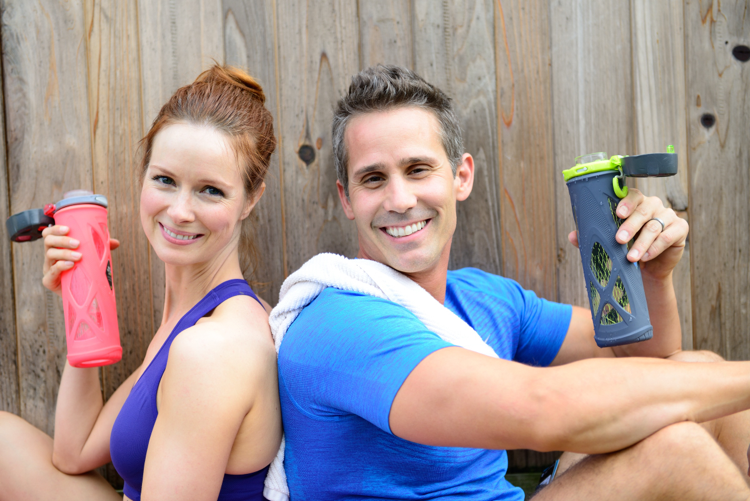 Look Out For Our Upcoming
Throw Back Thursday Podcast Episodes!
We'll be releasing new podcasts episodes on Thursdays that discuss previous episodes we've done, but we need your help! Go to the  Open Sky Fitness Facebook Group and tell us what your favorite episodes are. Then, Devon and I will re-listen to that episode, pick out the best parts and share even more insights on the topic.
We won't just be regurgitating the same information over again. Since we began this podcast, there's so much more information out their on health, nutrition, fitness, and personal wellness. So, each Thursday we'll really just be going deeper into your favorite topics!
Claim Your FREE Bacon + $10 Off
With Our Sponsor – ButcherBox
That's right! By listening to the Open Sky Fitness Podcast, you get the chance to get a free order of bacon plus $10 off your first ButcherBox purchase!!
ButcherBox delivers 100% grass-fed beef, free-range organic chicken, and heritage breed pork directly to your door. Think of them as the neighborhood butcher for modern America.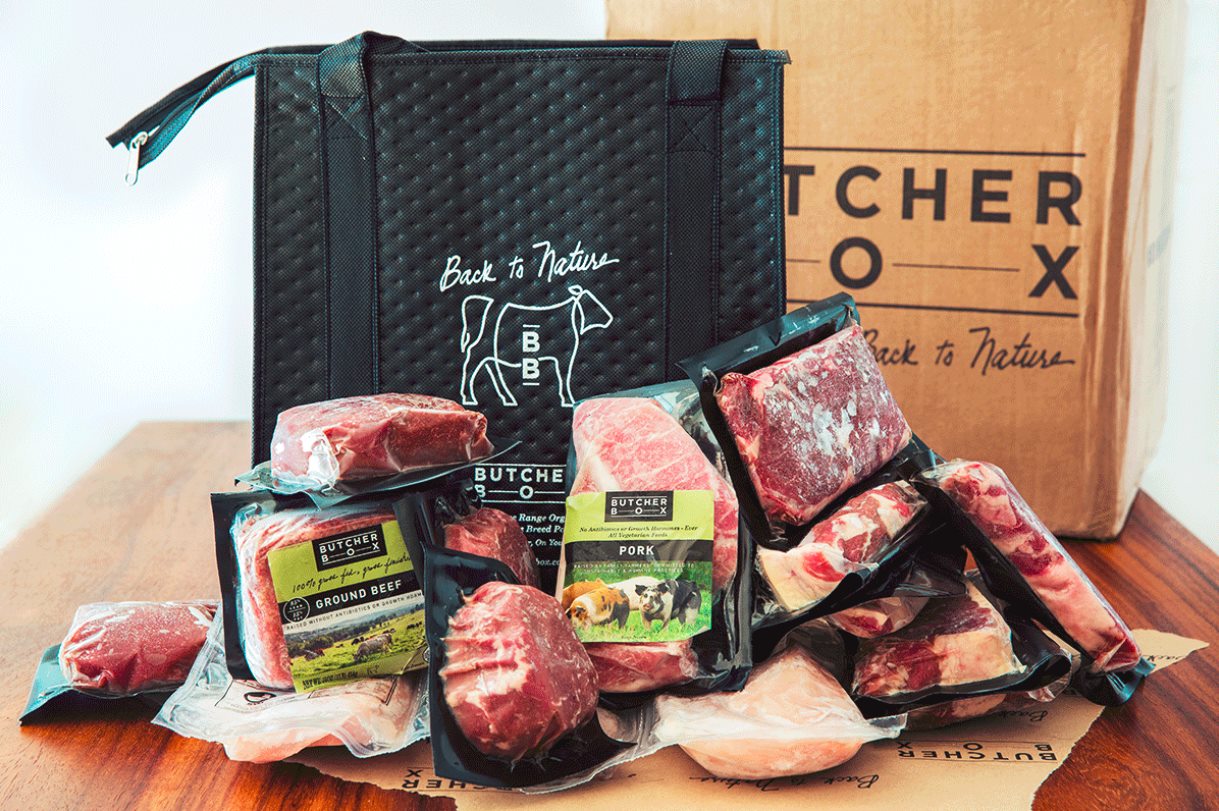 Join The Open Sky Fitness Podcast Group!
That's right! We have a closed Open Sky Fitness Podcast group on Facebook where you and everyone have the opportunity to talk about your health and fitness goals in a safe environment. We post workouts and start discussions about how to be strategic about finding a healthier you. Check it out!
Start Building Your Own Workouts and Meal Plan!
Download Results Tracker here!
Click To Download Home Workout Templates or text the word, "lifting," to 33444 to download the templates. 
Download the OSF Food Journal Now!
Have a Question or Review for Rob or Devon?
We love answering questions and getting feedback from you, our listener! If you have any questions to ask us, want to share a review of the show, or tell us any suggestions for guests/topics that you think would be great to have on the show, just email Rob at rob@openskyfitness.com or Devon at devon@openskyfitness.com or you can also leave us a review at www.openskyfitness.com/review, ask a question in the closed Open Sky Fitness Facebook Group and even text OSFreview to 33444 to get the link.
What You'll Hear on This Episode
00:00 Open Sky Fitness Introduction
1:15  Opening comments with Rob and Devon
1:30 Check out last week's show:  Episode 195 with Adam and Vanessa Lambert of Bee the Wellness: Building A Foundation For A Healthy Life
2:00 Today's topic: How to add grains and legumes to your diet.
3:30 Sign up for our next Sky Fit Challenge starting April 23 or even jump ahead and sign up early to also get the Transition Challenge at no extra cost!
7:00 Discovering new facts about nutrition and understanding how grains and legumes can be incorporated in a diet.
8:00 What Blue Zones are and how they're related to vegetarian or vegan lifestyles.
10:00 Why Devon disagrees with some of the information from the Blue Zones book.
12:30 Places from all over the world with the highest life expectancies.
16:30 What the healthiest cities and countries from all over the world are eating.
17:00 The typical lifestyle of someone from Icaria in Greece.
20:45 What the lifestyle is like on Okinawa and what it used to be like when it was the healthiest place.
24:55 The general nutrition in Japan.
28:00 The nutrition and lifestyle of Singapore
29:00 Lifestyle and nutrition of South Korea
30:25 Iceland's lifestyle and nutrition focus
34:40 Traditional, healthier methods of making tortillas in Mexico and for Native American cultures.
36:00 Why grains, pseudo-grains, and legumes have to be prepared a certain way and the problems with them.
38:50 How nuts should be prepared to be eaten and why you might have a hard time eating them.
40:40 Phytic acids – how they work and why they're antinutrients.
44:30 The enzyme, phytase, and how we naturally break it down through soaking and fermentation.
47:00 How can you soak grains?
 48:55 The benefits of sprouting your foods.
49:10 Why fermenting your foods is the best method
49:20 How to make sourdough bread the right way.
50:20 Tips about preparing corn, oats, and rice.
51:30 Pseudo grains and the different characteristics of each one.
51:55 How to prepare pseudo grains and be able to properly digest them.
52:40 Why beans cause so much gut irritation.
53:00 Traditional grains such as oatmeal and how to prepare them.
54:00 What about instant oats?
1:00:00 Barley – how long to soak it for and why it's good to let it spout.
1:00:20 Rice – how long you should soak it for. Why Basmati rice is better for you.
1:00:50 Which types of corn products you should look for if you want to make tortillas.
1:01:00 The benefits of soaking nuts.
1:02:00 The right way to prepare and eat beans.
1:03:20 How to completely get rid of all the phytic acid from beans.
1:03:45 The proper methods to prepare quinoa.
1:06:00 Open Sky Fitness Closing
1:10:00 Join our Open Sky Fitness Podcast Group on Facebook
1:10:30 Sign up for our next Sky Fit Challenge 
RESOURCES MENTIONED DURING THE SHOW:
Get Fit with Free Downloads!
To Download Rob's FREE workout templates click below**
Ask Rob a Question or tell him what is working for you: Email Rob@OpenSkyFitness.com
Support This Podcast
To leave a Review for Rob and the Open Sky Fitness Podcast CLICK NOW!  Ratings and reviews are extremely helpful and greatly appreciated! They do matter in the rankings of the show and I read each and every one of them.
Contact our amazing sound engineer Ryan? Send him an e-mail here: info@stellarsoundsstudio.com
Thanks for Listening!
Thanks so much for joining us again this week. Have some feedback you'd like to share? Leave a note in the comment section below!
If you enjoyed this episode, please share it using the social media buttons you see at the bottom of the post.
Do you have any questions (and would like to hear yourself on the Open Sky Fitness Podcast)? Click on the link on the right side of any page on our website that says "Send Voicemail."
And finally, don't forget to subscribe to the show on iTunes to get automatic updates. It's free!
Thanks for listening/reading Legumes and Grains: The Proper Way to Cook Them – Ep. 196! We hope you have gained more knowledge on how to be a healthier you.