Gain New Confidence From The Outside In with Kim Seltzer- Ep. 266
Gain New Confidence From The Outside In with Kim Seltzer
"I love helping others work from the outside in because I believe that when you dress well, work on your body language, interact with the world and take action, that's when it actually goes inward and it all merges." – Kim Seltzer
This week I had a great conversation with Co-Host and Lead Love Expert for The Great Love Debate Podcast, Dating and Makeover Expert, and host of The Charisma Quotient Podcast, Kim Seltzer, about the power of loving yourself, how to build confidence from the outside in, and how to attract the right wellness tribe for you.
We met at Adam Schaeuble's Transformation event and I just had to bring Kim on to share her own self-confidence journey and how she's helping other people with theirs.
As you tune in some of the many topics we discuss include:
How to love and accept who you are by leaning into your gifts and what makes you unique.

Her unique process of helping clients, The Charisma Quotient.

Why we have such a hard time seeing the value of something when it's an investment in ourselves.
How she teaches both men and women to be their own matchmaker.
How she helps her clients gain greater emotional intelligence.
Why not everyone will be happy for the life transformations you're making
I also got to be on Kim's Podcast, The Charisma Quotient, which you can listen to here – Rob Dionne: Building A Healthy Lifestyle To Attract Love
Kimberly Seltzer – Image Consultant, Dating Coach and Matchmaker
The Charisma Quotient Image Consulting
Contact Kim Seltzer for one-on-one image consulting services. 
What is the real message behind what you are wearing? What are people's first impressions of you?
Are you ready for a change?
I am committed to helping my clients feel inspired, empowered and alive while going through a light-hearted and fun experience of complete transformation from the inside out. It's not just about the clothes you wear or the makeup you apply. It's about your body, your mind, and your spirit.
I utilize specialized training in image consulting and therapy to provide a unique approach to help you reach your full potential. Through the use of tools such as wardrobe redesign, hair styling, cosmetic application, skin care and coaching exercises, we create an amazing image that will positively reflect who you are and what you want to project. Every makeover is customized to fit your lifestyle, career, personality, and social activities.
Confidence in your appearance changes the way you are perceived by others. But in order for that change to last, you need to examine how you perceive yourself. What makes me different is that I use both styling and therapeutic techniques to elicit change. I am committed to giving you a feeling of instant gratification with lasting effects. I'm dedicated to teaching you the secrets of good style, boosting your self-confidence, raising self-esteem to a new high and helping you to be empowered to get what you want in your personal and professional life.
About Kim Seltzer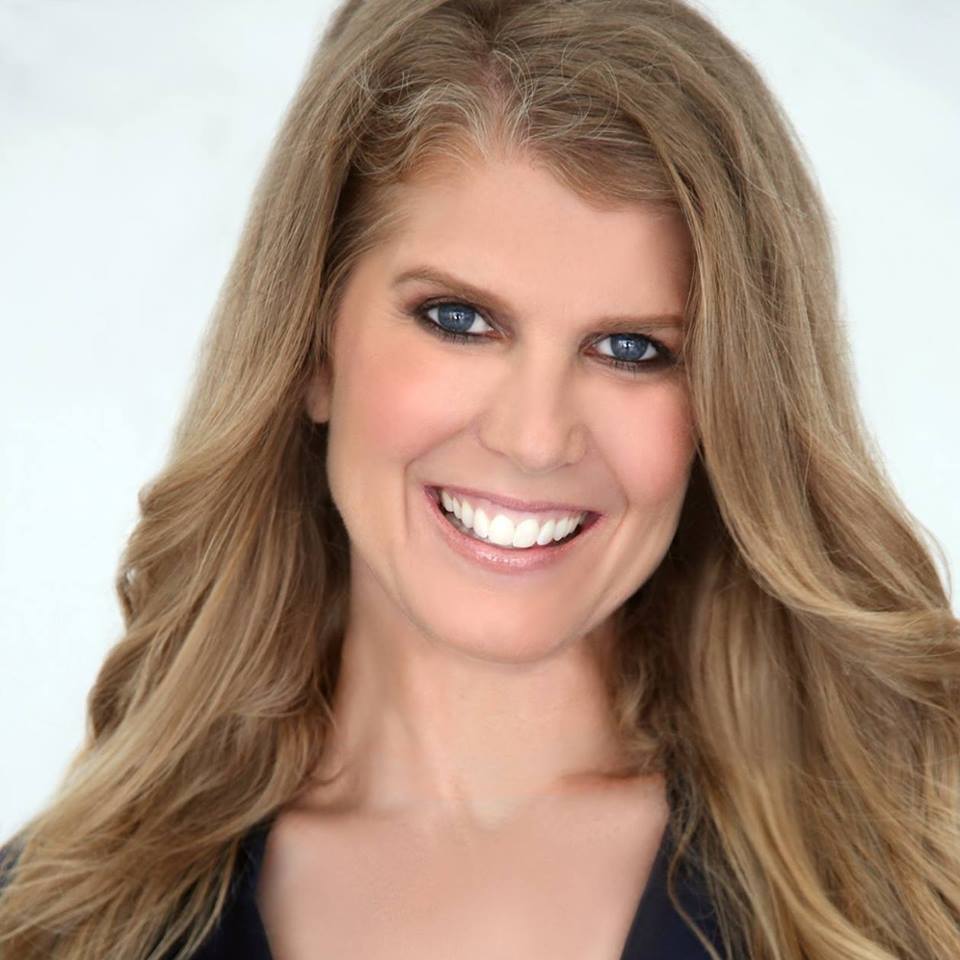 With a vat of knowledge and experience as a therapist, certified style coach, dating coach, and matchmaker, Kim Seltzer has helped hundreds of people find lasting love and connection and build valuable relationships using her unique "confidence makeover" process. Using an outside-in approach, Kim has changed hundreds of lives by changing their style, emotional and social intelligence using her signature formula, "The Charisma Quotient," working on body language, first impressions, image and messaging and how it impacts attraction.
This Los Angeles-based expert travels the country helping people discover confidence, charisma, and connection as a speaker at National Matchmaking Conferences, eHarmony, Neutrogena, and iDate, as well as her own annual conference series for men and women, The Makeover Blueprint. Kim is also a regular contributor to the Huffington Post andDigitalRomance.com, with appearances in Cosmopolitan, Redbook, Reader's Digest, AskMen, Fox News Magazine, Yahoo Shine and the Washington Examiner, among a myriad of other publications.
You can also find Kim as a frequent co-host on the podcasts The Jordan Harbinger Show with Jordan Harbinger, as well as past episodes on the traveling, live dating show The GreatLove Debate, and in her new cable reality dating show, The Romance. You can also listen to her now on her own podcast, The Charisma Quotient.
Introducing: The Official Coffee Diet Group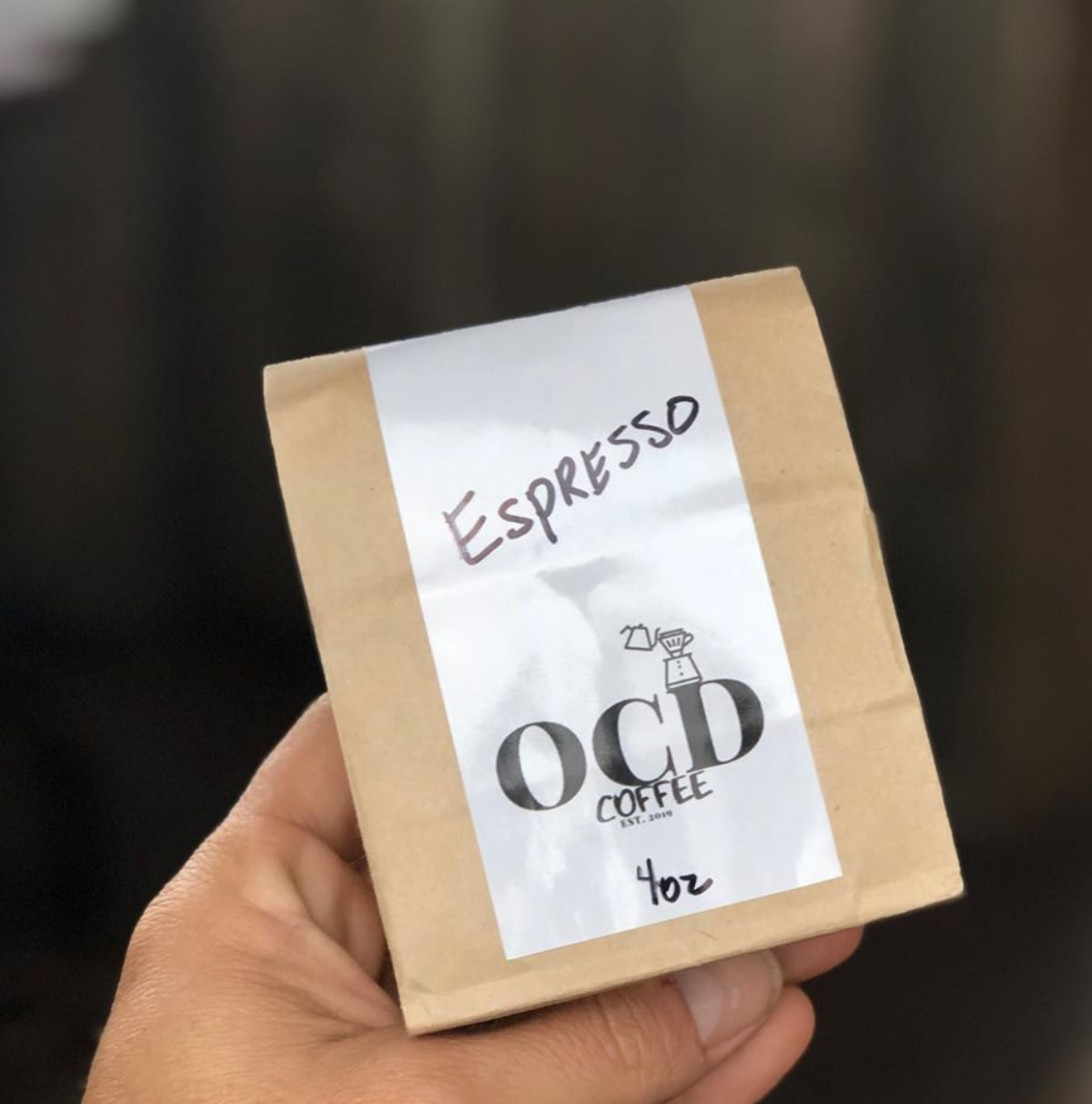 I've launched The Official Coffee Diet Group on Facebook! It's now closed but you can check out the main OCD Coffee website here for updates!
What is The Official Coffee Diet Group? It's a group in which I'm going to share how you can get started with The Official Coffee Diet, transform your lifestyle, lose weight, roast your own coffee beans, and start feeling great!
Let Us Coach You On The Podcast!
Come on the podcast and let us be your coach for an hour on the show!
We talked about this a while back but we want you, the listener, to be a guest on our show by allowing us to be your personal coaches for a 1-hour call. Your call will be featured as an actual episode on our podcast but can always keep your identity hidden by changing your name because we know that our health is everything and some things we'd like to keep to ourselves.
Here's how you sign up:
Fill out your name, email address, and message
In your message, please include:

Your goals
What obstacles you believe are standing in your way
Your expectations and how you think Devon and Rob can help you
What You'll Hear on This Episode
00:00 Open Sky Fitness Introduction
1:15  Opening comments with Rob
2:40 The Official Coffee Diet and what you can learn in Rob's new Facebook Group and the incredible weight loss results members have experienced.
4:00 How to love and accept who you are by leaning into your gifts and what makes you unique.
6:00 Double down on what you're good at and outsource what you're not great at.
12:00 Introduction to Kim Seltzer
14:00 How you can tell a story that is engaging to your audience.
17:30 Kim's personal story and how she came to be a therapist, certified style coach, dating coach, and matchmaker.
18:50 How her clothes reflected the inner struggles she was facing during a dark period of her life.
19:20 Her former approach as a therapist to helping clients work from the inside out to heal and the moment she realized the power of changing herself from the outside.
21:50 How wearing this new red dress transformed her confidence, feel better, and gain positive attention.
24:00 Her unique process to helping clients, The Charisma Quotient.
27:00 Why self-love is what we're actually searching for when we set out on a new goal whether that's health or relationships.
31:00 The ones that actually do the work are the ones that see the results.
35:00 Why we have such a hard time seeing the value of something when it's an investment in ourselves.
39:00 How she teaches both men and women to be their own matchmaker.
42:00 Building deeper connections with the people in your lives.
50:00 How she helps her clients gain greater emotional intelligence.
53:00 Why not everyone will be happy for the life transformations you're making.
58:00 Why the only thing you can really change in your life is you.
1:02:00  Closing comments with Rob
1:13:00 Open Sky Fitness Closing
RESOURCES MENTIONED DURING THE SHOW:
JOIN THE SKY FIT CHALLENGE!
The challenge consists of:
8 Weeks of Equipment Free Bodyweight Workouts in 20 minutes or less. (No gym membership required)
SIMPLE Whole Food Meal Plan w/Tasty Recipe Cookbook Featuring 60+ recipes!
Foolproof Schedule so you know EXACTLY what you're supposed to do every day.
Access to our New Private Facebook Group – Sky Fit Challenge Group to share your progress with everyone as well as receive support and be held accountable.
Do The FREE 7 Day Paleo Rest
Simply go to 7DayPaleoReset.com to sign up now
One of the best things you can do for your mind and body in your mission to get healthier is to focus on your nutrition. That's why we're allowing people to sign up now to join us for our next Free 7 Day Paleo Rest! It's all done via Facebook so no annoying emails that will fill up your inbox.
As part of the 7 Day Paleo Reset, we will provide you with:
Introduction to what the Paleo Diet is all about
7 Day guide to easy Paleo recipes
What batch cooking is and how to incorporate that into your lifestyle
Various content resources including generational eating habits, the importance of building a wellness community, and how to begin a new healthy lifestyle.
How to make an impact on your life and life a life full of wellness.
Look Out For Our Upcoming
Throw Back Thursday Podcast Episodes!
We'll be releasing new podcasts episodes on Thursdays that discuss previous episodes we've done, but we need your help! Go to the  Open Sky Fitness Facebook Group and tell us what your favorite episodes are. Then, Devon and I will re-listen to that episode, pick out the best parts and share even more insights on the topic.
We won't just be regurgitating the same information over again. Since we began this podcast, there's so much more information out their on health, nutrition, fitness, and personal wellness. So, each Thursday we'll really just be going deeper into your favorite topics!
Claim Your FREE Bacon + $10 Off
With Our Sponsor – ButcherBox
That's right! By listening to the Open Sky Fitness Podcast, you get the chance to get a free order of bacon plus $10 off your first ButcherBox purchase!!
ButcherBox delivers 100% grass-fed beef, free-range organic chicken, and heritage breed pork directly to your door. Think of them as the neighborhood butcher for modern America.
Join The Open Sky Fitness Podcast Group!
That's right! We have a closed Open Sky Fitness Podcast group on Facebook where you and everyone have the opportunity to talk about your health and fitness goals in a safe environment. We post workouts and start discussions about how to be strategic about finding a healthier you. Check it out!
Start Building Your Own Workouts and Meal Plan!
Download Results Tracker here!
Click To Download Home Workout Templates or text the word, "lifting," to 33444 to download the templates.
Download the OSF Food Journal Now!
Have a Question or Review for Rob or Devon?
We love answering questions and getting feedback from you, our listener! If you have any questions to ask us, want to share a review of the show, or tell us any suggestions for guests/topics that you think would be great to have on the show, just email Rob at rob@openskyfitness.com or Devon at devon@openskyfitness.com or you can also leave us a review at http://reviewourpodcast.com ask a question in the closed Open Sky Fitness Facebook Group and even text OSFreview to 33444 to get the link
Get Fit with Free Downloads!
To Download Rob's FREE workout templates click below**
Ask Rob a Question or tell him what is working for you: Email Rob@OpenSkyFitness.com
Support This Podcast
To leave a Review for Rob and the Open Sky Fitness Podcast CLICK NOW!  Ratings and reviews are extremely helpful and greatly appreciated! They do matter in the rankings of the show and I read each and every one of them.
Contact our amazing sound engineer Ryan? Send him an e-mail here: info@stellarsoundsstudio.com
Thanks for Listening!
Thanks so much for joining us again this week. Have some feedback you'd like to share? Leave a note in the comment section below!
If you enjoyed this episode, please share it using the social media buttons you see at the bottom of the post.
Do you have any questions (and would like to hear yourself on the Open Sky Fitness Podcast)? Click on the link on the right side of any page on our website that says "Send Voicemail."
And finally, don't forget to subscribe to the show on iTunes to get automatic updates. It's free!
Thanks for listening/reading Episode 266 – Gain New Confidence From The Outside In with Kim Seltzer!  We hope you have gained more knowledge on how to be a healthier you.