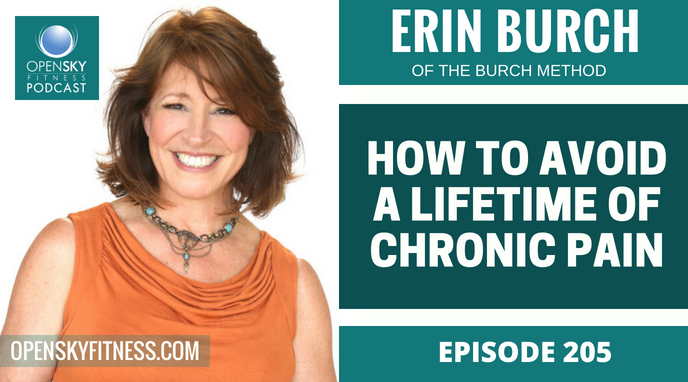 How to Avoid a Lifetime of Chronic Pain with Erin Burch – Ep. 205
How to Avoid a Lifetime of Chronic Pain with Erin Burch
"When it comes to your body, you're either in the driver's seat or you're in the trunk. Unfortunately, most people are literally in the trunk; in other words, they're in the dark, they don't know what's happening, and you don't know how you got there. If you're in the driver's seat, you've got access to feedback and you're listening, look, and learning as you're going along. If you arrive someplace you don't like, you're able to change it because you understand how you got there." – Erin Burch
For today's podcast, I had an amazing discussion with the Founder of The Burch Method, Creator of Core Container™ System, and proclaimed, Body Whisperer by her clients, Erin Burch. With 38 years of physical therapy, yoga, Erin uses an inside-out approach that has not only healed others but herself as well. To find out more about her work and receive weekly insights, you can go to her website and subscribe to receive her Body Whispers – Love Notes from Your Body emails.
We also answered a question from our Open Sky Fitness Podcast Group on Facebook about collagen powder for joints to help with arthritis. Check out our answer and learn about the best natural sources of protein to help naturally heal inflammation in the body such as in the hands.
Preventing Lifetime Chronic Pain
According to Erin, we need to pay attention to signs that our bodies are already distorted. That means you may have to shift your radar from where the pain is to where the tension is located in your body. You can help avoid a lifetime of chronic pain by redirecting tension from where it doesn't belong to where it actually does belong in the body.
Afterall, tension is there for a reason. As Erin says, tension is there to hold you together but the problem is that it starts to glue together the moving parts of the body. What keeps us young and healthy are moving parts.
When we have pain, our first reaction is to respond to it but we need to dig deeper into the sensation so that we can learn from it.
Scar tissue will start to attach to structures nearby and far away like a strong spider web taking control of our movement.
Common misconceptions and misbeliefs about scar tissue
It's benign
It tends to be local
It tends to be finite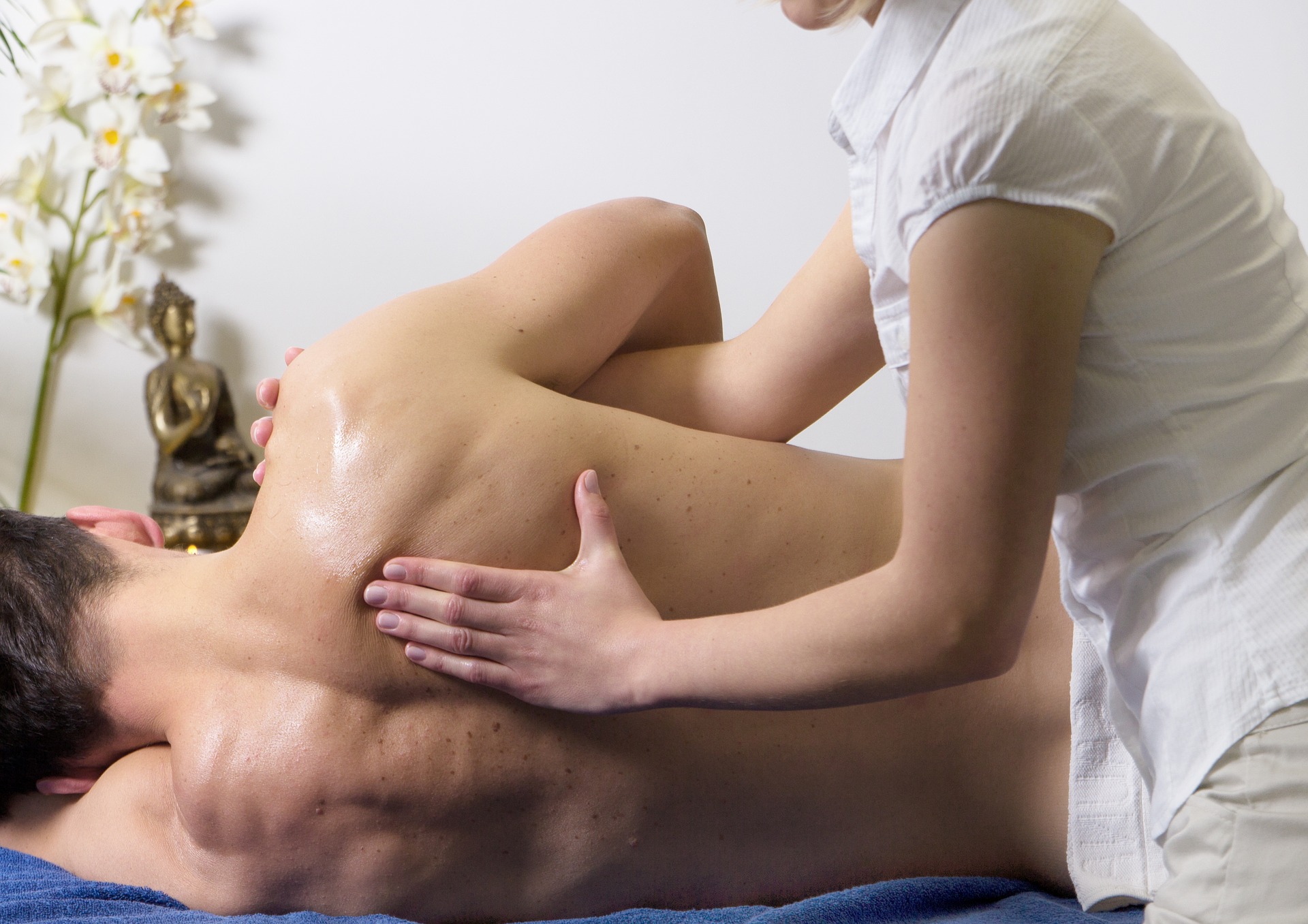 Preventing Chronic Pain Today
To help us get started on preventing chronic pain today, Erin advises that we should:
Use our consciousness to sink into the tissues and shift to a partnership place where we're really listening to our body.
Pay attention to the impressive ability and power that our connective tissues have.
Focus on the importance of listening to the tension in our bodies.
Realize that we have the ability to be wired to connect to the body which will always help us heal.
"If you can feel it, you can heal it. Our bodies are truth machines and they're telling us way more than what most people notice. How you strategize your movement and how you hold yourself is a lot about how you're going to age. Just ask yourself how older people with poor posture got the way. A better question to ask yourself is, 'How to avoid getting that way too?' " -Erin Burch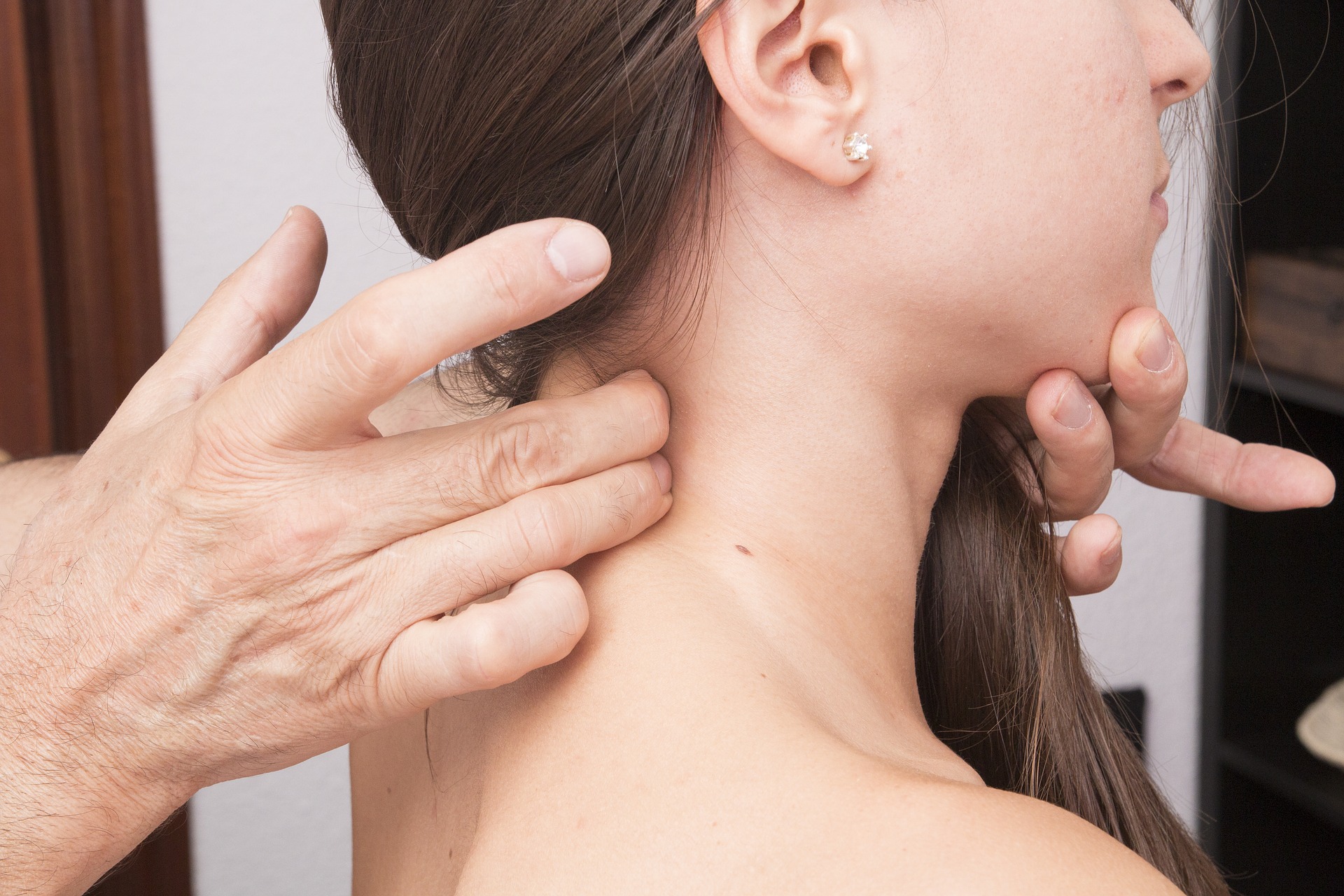 Work with Erin
To work with Erin, you can schedule a personal consultation or one of her many offerings from Mom's Workshops to Athletic Screenings.
In fact, later this month on June 23 she is hosting an Embody the Goddess event. 
There is no doubt that we are living in extraordinary times, where the Feminine is Rising and there is a Reclamation on many levels and Empowerment of that which has been struggling to be seen. Embodiment is a huge and necessary piece of that Sovereignty.
In this workshop, you will:
Experience your True, Designed, Effortless and Goddess-given Posture
Feel taller, look 5 lbs thinner and appear Regal, Graceful and Elegant
Learn how to move and walk in that way so that people will be amazed at your Feline Grace
Claim what it's like to Never Be A Victim Again with nothing but your Alignment and the Power of your Body Language
Experience the powerful feeling of your engaged and functional Core Container™ and how it is a complete Game-Changer for staying younger
Explore how tension can be re-directed into the Core Container™ for an ungluing of your moving parts to reclaim the feeling of freedom, lightness and floating
Discover the difference between the Movers (the muscles) in your body and the "System" (Core Container™) that was designed to Hold, which will create an important distinction when it comes to unravelling unwanted tension
Be given tools to sustain this
To register, email Erin at erin@theburchmethod.com.
About Erin Burch
Erin Burch, PT is a pioneer in the field of Mind Body healing and passionate about helping people perform at their highest. She has worked with Hollywood A-listers, professional athletes, rock icons and network executives, helping them to be on top of their game.
Creator of the Core Container™ System for living without pain and aging with grace, Erin has lived this work in depth. She is a testimony to what she speaks about, after healing herself from aggressive, scar tissue, chronic pain and limited movement.
She speaks passionately about how to create a painless, ageless, radiant body!
What You'll Hear on This Episode
00:00 Open Sky Fitness Introduction
1:15  Opening comments with Rob and Devon
1:30 Check out last week's show: OSF 204 – Cardio vs. Weightlifting: Which Is More Important As We Age?
2:30 Update on our current Sky Fit Challenge participants!
3:15 Question from our Open Sky Fitness Podcast Group on Facebook about collagen powder for joints.
6:00 How you can get to the root of arthritis and inflammation.
8:00 Exercises you can do to help with arthritis in our hands.
14:40 Natural sources to consume collagen from bone broth and salmon to pumpkin seeds to snack on.
16:20 Join us early for our Transition Challenge beginning June 18 to prepare for the next official Sky Fit Challenge starting July 16.
19:45 Introduction to Erin Burch
20:30 Her method and how she can tell what our body will be like in the future just by watching how we move.
22:10 How she became dubbed the Body Whisperer and how she started this career journey.
26:00 Her own healthcare scares and the physical changes she began to notice in her body that needed help.
28:00 How much the body and level of compromise it can take until your muscles can rip.
31:30 How we can begin to assess where our bodies are at in the present moment.
33:20 Some things we're potentially doing now that can lead to chronic pain the future.
38:00 Rob's example of how he feels a tension in his pelvis when doing squats and Dr. Burch's solution.
43:50 Common misconceptions and misbeliefs about scar tissue
44:50 Self-care Rob can do for his hip tension.
59:00 Closing comments with Rob and Devon
1:01:55 Open Sky Fitness Closing
RESOURCES MENTIONED DURING THE SHOW:
SAVE YOUR SPOT FOR THE
8 WEEK SKY FIT CHALLENGE IN JULY!
Beginning June 18, you can sign up for our Transition Challenge and prepare for our next 8 Week Sky Fit Challenge that will start on July 16!
The challenge consists of:
8 Weeks of Equipment Free Bodyweight Workouts in 20 minutes or less. (No gym membership required)
SIMPLE Whole Food Meal Plan w/Tasty Recipe Cookbook Featuring 60+ recipes!
Foolproof Schedule so you know EXACTLY what you're supposed to do every day.
Access to our New Private Facebook Group – Sky Fit Challenge Group to share your progress with everyone as well as receive support and be held accountable.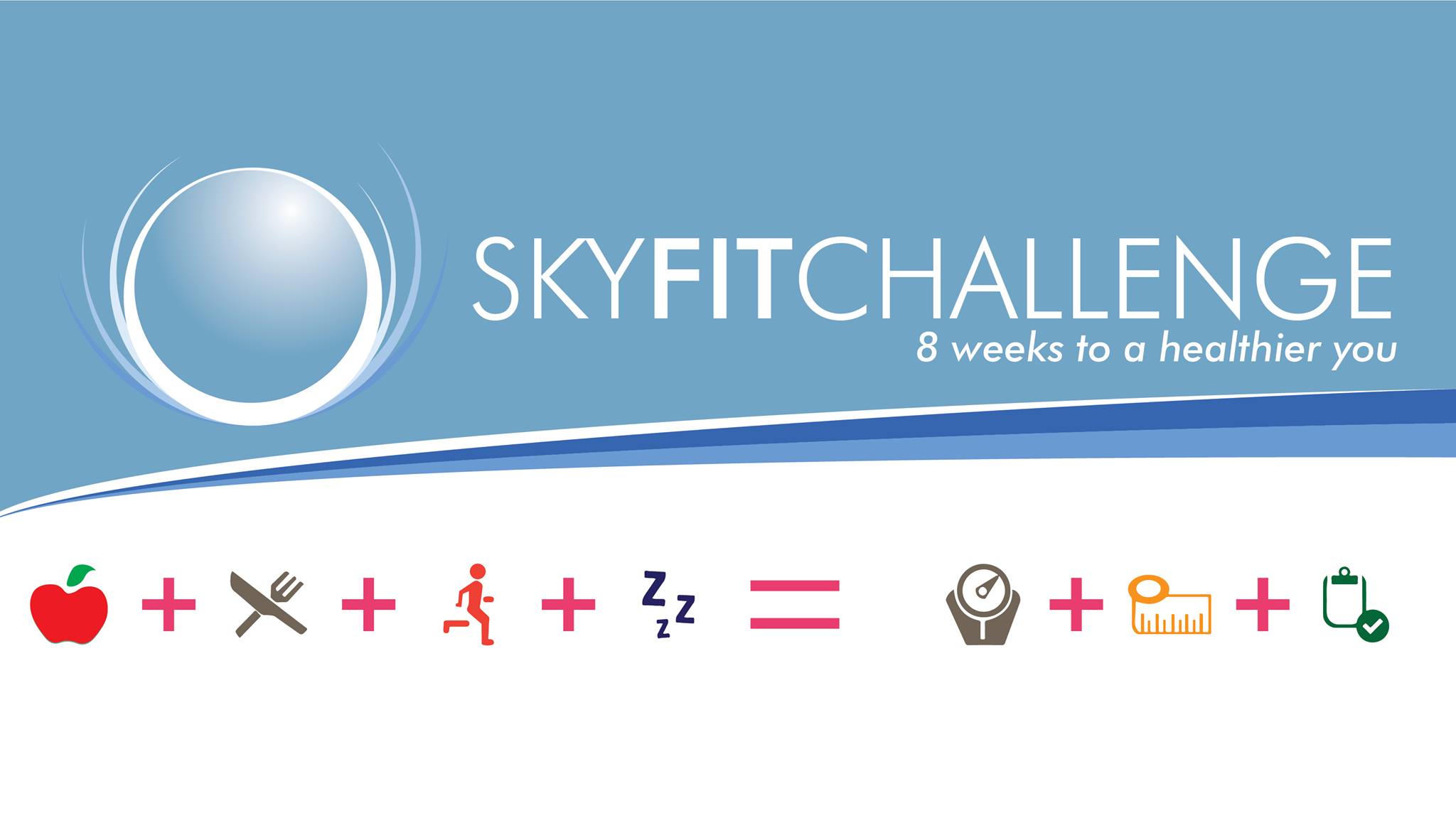 Join Our FREE 7 Day Paleo Rest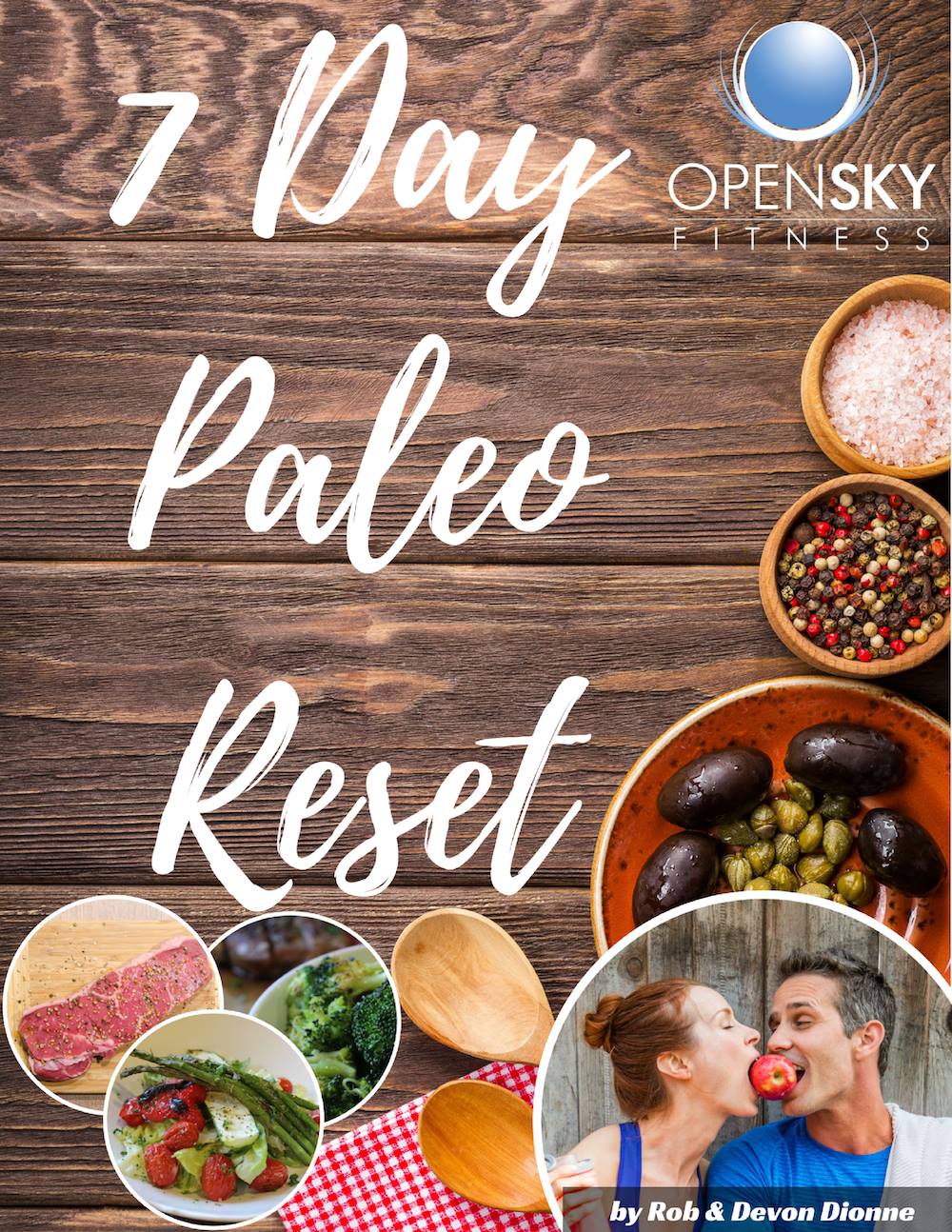 One of the best things you can do for your mind and body in your mission to get healthier is to focus on your nutrition. That's why we're allowing people to sign up now to join us for our next Free 7 Day Paleo Rest! It's all done via Facebook so no annoying emails that will fill up your inbox.
As part of the 7 Day Paleo Reset, we will provide you with:
Introduction to what the Paleo Diet is all about
7 Day guide to easy Paleo recipes
What batch cooking is and how to incorporate that into your lifestyle
Various content resources including generational eating habits, the importance of building a wellness community, and how to begin a new healthy lifestyle.
How to make an impact on your life and life a life full of wellness.
Simply go to openskyfitness.com/paleoreset. We have a website page in the works, but you can sign up to join us via this link.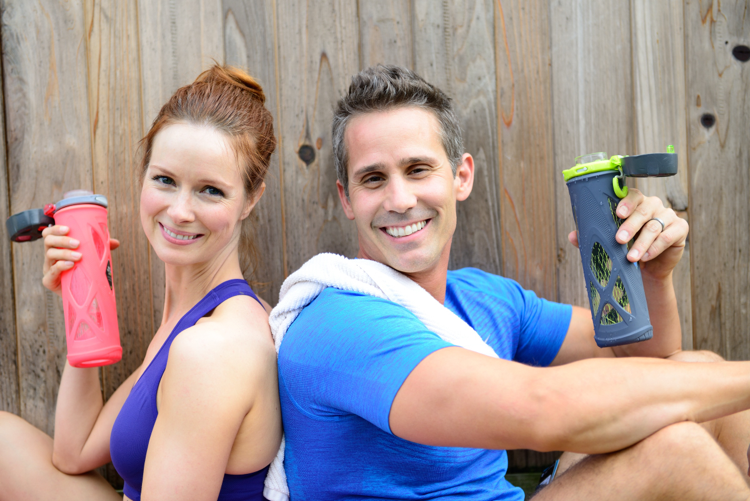 Look Out For Our Upcoming
Throw Back Thursday Podcast Episodes!
We'll be releasing new podcasts episodes on Thursdays that discuss previous episodes we've done, but we need your help! Go to the  Open Sky Fitness Facebook Group and tell us what your favorite episodes are. Then, Devon and I will re-listen to that episode, pick out the best parts and share even more insights on the topic.
We won't just be regurgitating the same information over again. Since we began this podcast, there's so much more information out their on health, nutrition, fitness, and personal wellness. So, each Thursday we'll really just be going deeper into your favorite topics!
Claim Your FREE Bacon + $10 Off
With Our Sponsor – ButcherBox
That's right! By listening to the Open Sky Fitness Podcast, you get the chance to get a free order of bacon plus $10 off your first ButcherBox purchase!!
ButcherBox delivers 100% grass-fed beef, free-range organic chicken, and heritage breed pork directly to your door. Think of them as the neighborhood butcher for modern America.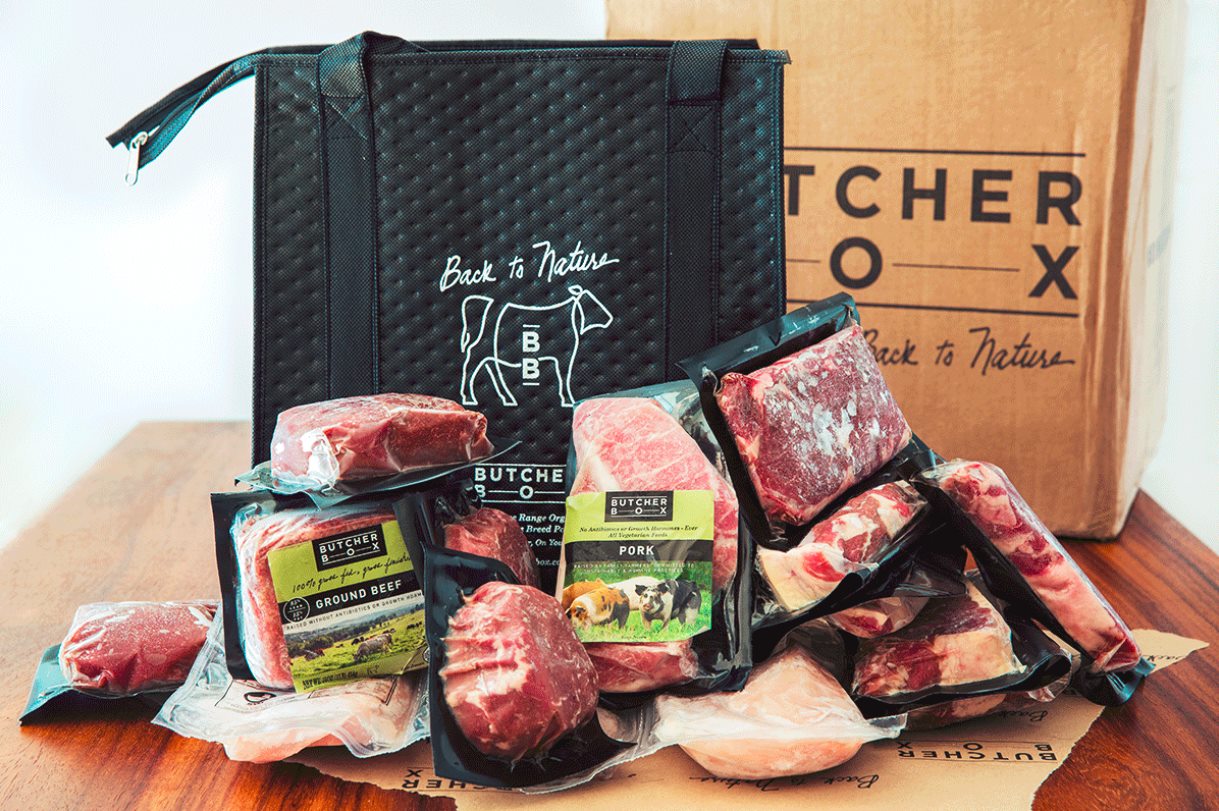 Join The Open Sky Fitness Podcast Group!
That's right! We have a closed Open Sky Fitness Podcast group on Facebook where you and everyone have the opportunity to talk about your health and fitness goals in a safe environment. We post workouts and start discussions about how to be strategic about finding a healthier you. Check it out!
Start Building Your Own Workouts and Meal Plan!
Download Results Tracker here!
Click To Download Home Workout Templates or text the word, "lifting," to 33444 to download the templates. 
Download the OSF Food Journal Now!
Have a Question or Review for Rob or Devon?
We love answering questions and getting feedback from you, our listener! If you have any questions to ask us, want to share a review of the show, or tell us any suggestions for guests/topics that you think would be great to have on the show, just email Rob at rob@openskyfitness.com or Devon at devon@openskyfitness.com or you can also leave us a review at www.openskyfitness.com/review, ask a question in the closed Open Sky Fitness Facebook Group and even text OSFreview to 33444 to get the link.
Get Fit with Free Downloads!
To Download Rob's FREE workout templates click below**
Ask Rob a Question or tell him what is working for you: Email Rob@OpenSkyFitness.com
Support This Podcast
To leave a Review for Rob and the Open Sky Fitness Podcast CLICK NOW!  Ratings and reviews are extremely helpful and greatly appreciated! They do matter in the rankings of the show and I read each and every one of them.
Contact our amazing sound engineer Ryan? Send him an e-mail here: info@stellarsoundsstudio.com
Thanks for Listening!
Thanks so much for joining us again this week. Have some feedback you'd like to share? Leave a note in the comment section below!
If you enjoyed this episode, please share it using the social media buttons you see at the bottom of the post.
Do you have any questions (and would like to hear yourself on the Open Sky Fitness Podcast)? Click on the link on the right side of any page on our website that says "Send Voicemail."
And finally, don't forget to subscribe to the show on iTunes to get automatic updates. It's free!
Thanks for listening/reading episode 205 – How to Avoid a Lifetime of Chronic Pain with Erin Burch! We hope you have gained more knowledge on how to be a healthier you.