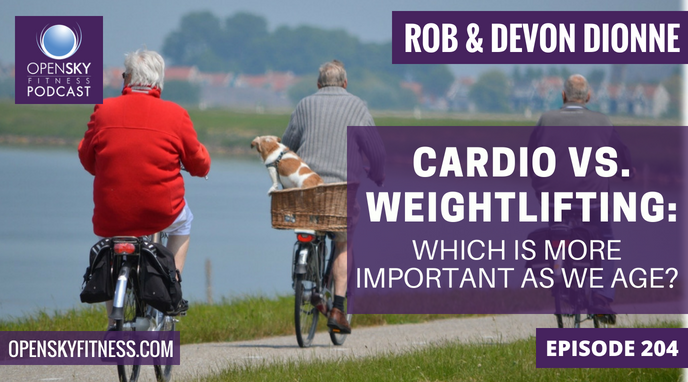 Cardio vs. Weightlifting – Which Is More Important As We Age? – Ep. 204
"If you're a person who lives a sedentary life, your health might be good until you're 45. If you ignore physical exercise until you're 45, your health can begin to drastically drop after 45 but it is preventative and you might just have to work a bit harder. It's all about mindset because many of us think we cannot do something such as go on a hike and have the attitude of 'I'm too this; I'm too that,' and that's when we start to set ourselves back with our mindset on physical activities." – Rob and Devon
In this week's episode of the Open Sky Fitness Podcast, we will be discussing the differences between cardio and weight lifting plus which one is better for us as we age. How did we stumble onto this topic? Many of our clients and members of the Open Sky Fitness Podcast Group on Facebook were very curious about this as well and so we wanted to share our insights with you, our awesome listener!
As you tune in, we will cover:
What you can expect from your body once you're 30 and beyond.
Common myths and misconceptions about working out.
Benefits of cardio and weightlifting.
The two different types of cardio: Aerobic/LISS and Anaerobic/HIIT
The physical and mental stresses of doing long, cardio workouts.
What effects strength training has on the body.
What our ancestors did that we can mimic in our own lives and physical training today.
How to plan your weekly workout with our template.
What workouts Rob does with his clients
Free Workouts & Templates
Download your Open Sky Fitness Lifting Plus HIIT Template
Simply click the button below to get started on designing your own workouts:
5 Home Workouts You Can Do Today
To help you get started focusing on your fitness, we are sharing 5 Home Workouts You Can Do Today. These are some of my favorite workouts that I do and recommend for my clients.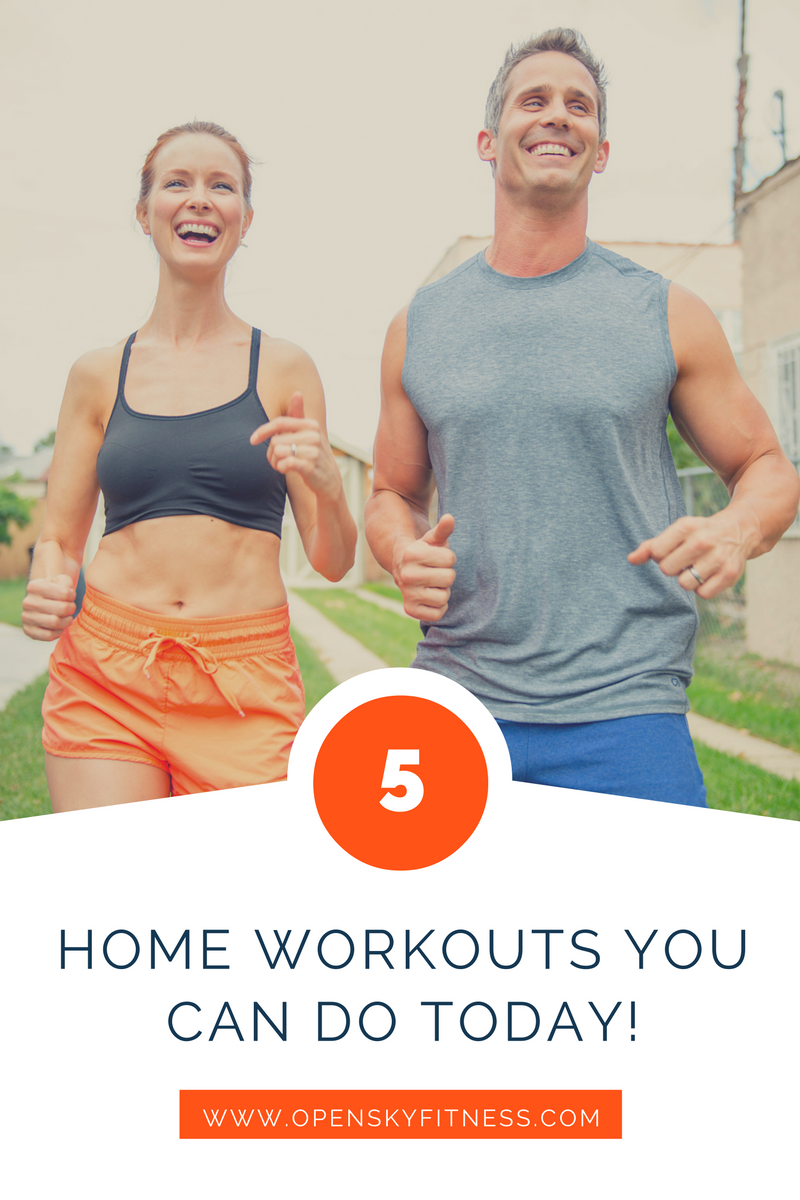 Common Misconceptions About Exercise
These are common soundbites you've probably heard from other people and have believed that they're true but they're actually the complete opposite and not good advice when it comes to working out:
You have to do 30-60 minutes of cardio every single day.
You should focus on weights in your 30s but then cardio in your 40s.
You can't build muscle mass after 30.
Always do your cardio first before you lift.
The more cardio, the better.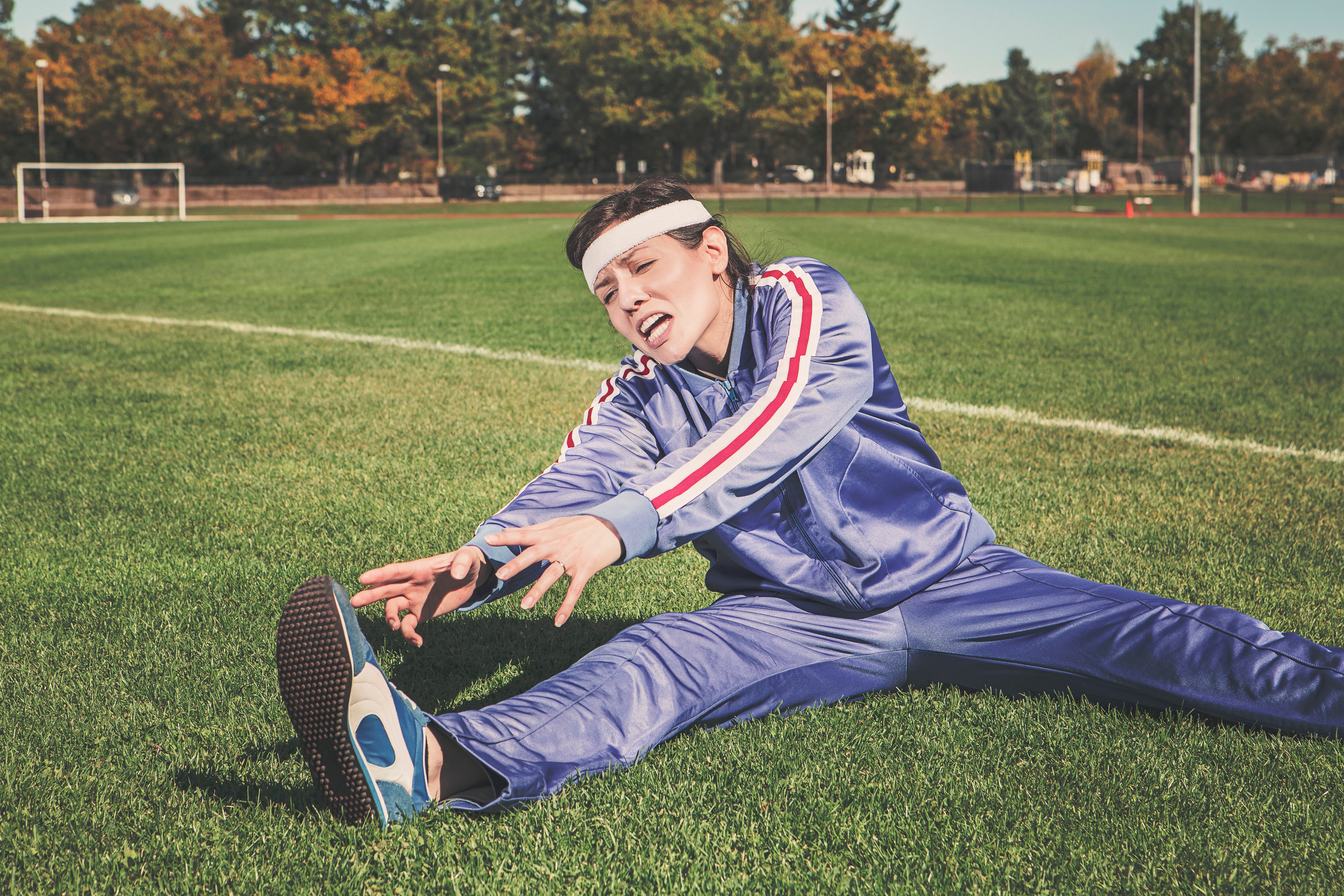 Cardio Workouts: Pros and Cons
According to the Cleveland Clinic, there are various benefits of doing cardio including:
Increases blood flow
Decreases chances of stroke
Improves memory
Increases circulation
Helps control blood sugar
Increases oxygen supply allowing the muscles to work even harder
Decreases stress
Helps with weight regulation
Releases endorphins for a better mood
Combats depression
These aren't the only benefits either, in terms of weight loss, cardio does, in fact, burn more calories than weight lifting does at the moment with 10-12 calories per minute compared to 8-10. However, after completing a cardio workout, we're more likely to eat more calories and stay sedentary for the rest of the day. While cardio does burn more calories at the moment, weight lifting increases our resting metabolic rate which allows for our bodies to continue burning more calories throughout the day.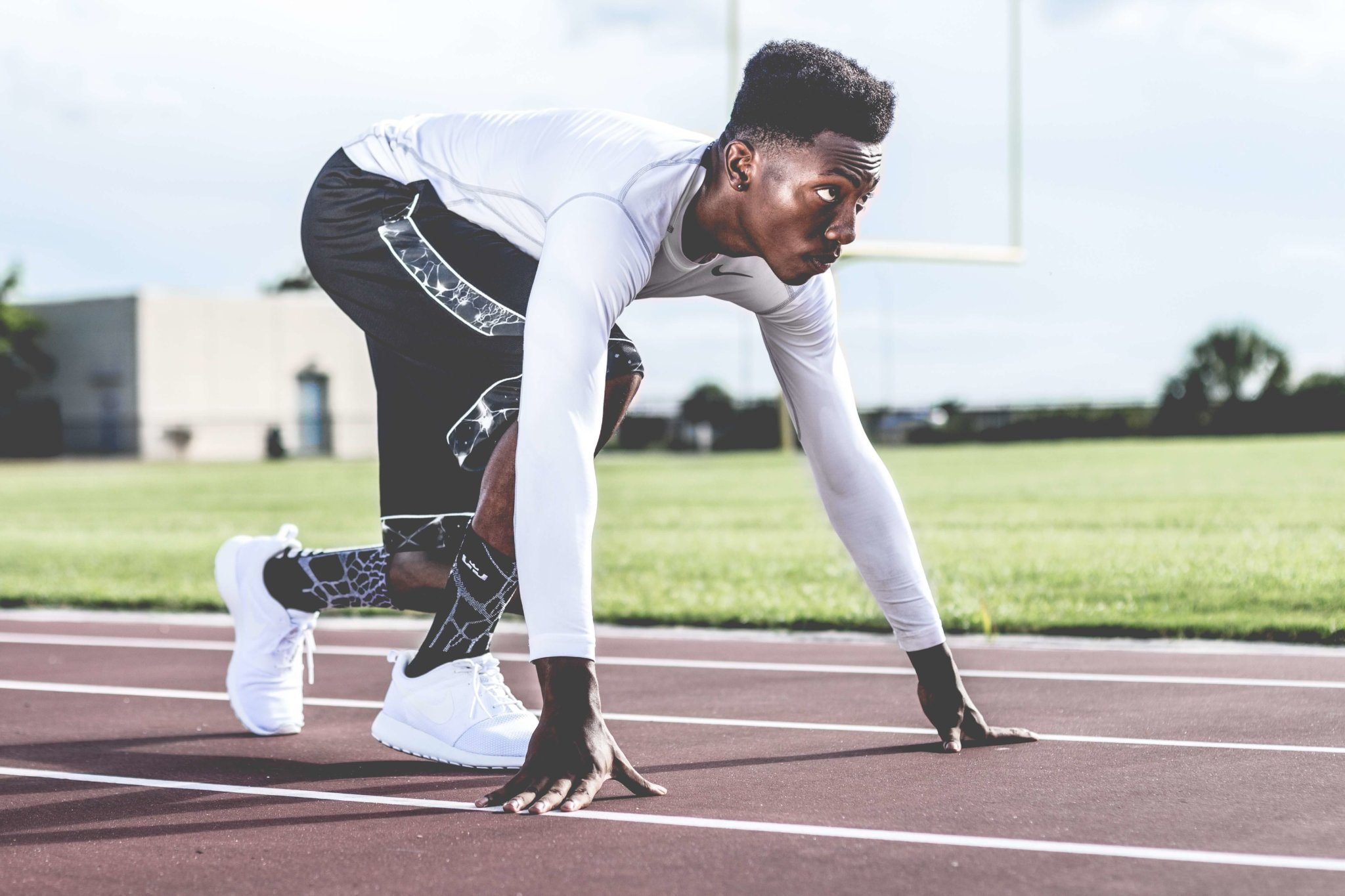 2 Types of Cardio: Aerobic/LISS vs. Anaerobic/HIIT
"There are really two different types of cardio and they're very, very different from each other. That's where people often get confused because if you just put cardio into one category, you're missing out on the real deal. All types of cardio are great but there are some forms that are the most beneficial." – Devon Dionne 
When it comes to cardio, there are two types:
Aerobic or LISS Cardio – Low-Intensity Steady State Cardio
Anaerobic or HIIT Cardio – High-Intensity Interval Training
Aerobic cardio is done over long durations of time at a low to moderate intensity. Some forms of this cardio include walking on a treadmill, jogging, or biking. When you do LISS cardio, your body can breathe and supply oxygen to the muscles as you're doing the exercise so that you're able to do it for long periods of time.
Forms of high-intensity cardio are done in short spurts followed by low-intensity recovery periods. Your body can't supply enough oxygen for those muscles to continue to do it for long periods of time. Not only do HIIT workouts increase your anaerobic but also aerobic capacity.
Anaerobic or HIIT Cardio workouts specifically have these benefits:
An increase of skeletal muscle
Mitochondria respiration
Gene expression
An increase of muscle mass
Which Is Better? LISS or HIIT?
If you do LISS workouts often, they will actually take away from your muscle mass and you're not likely to burn fat or calories; you're going to burn muscle if you do it for long periods of time. LISS also creates a lot of stress and actually isn't as beneficial as far as long-term health. Therefore, we don't recommend doing LISS cardio for long periods of time for multiple times per week.
"This idea that you should only do low – moderate intensity cardio for long periods of time to lose weight is not correct. It's not enough by itself but compared to combining cardio and strength training, you're going to lose more abdominal fat over the years than if you only did cardio workouts." – Rob and Devon Dionne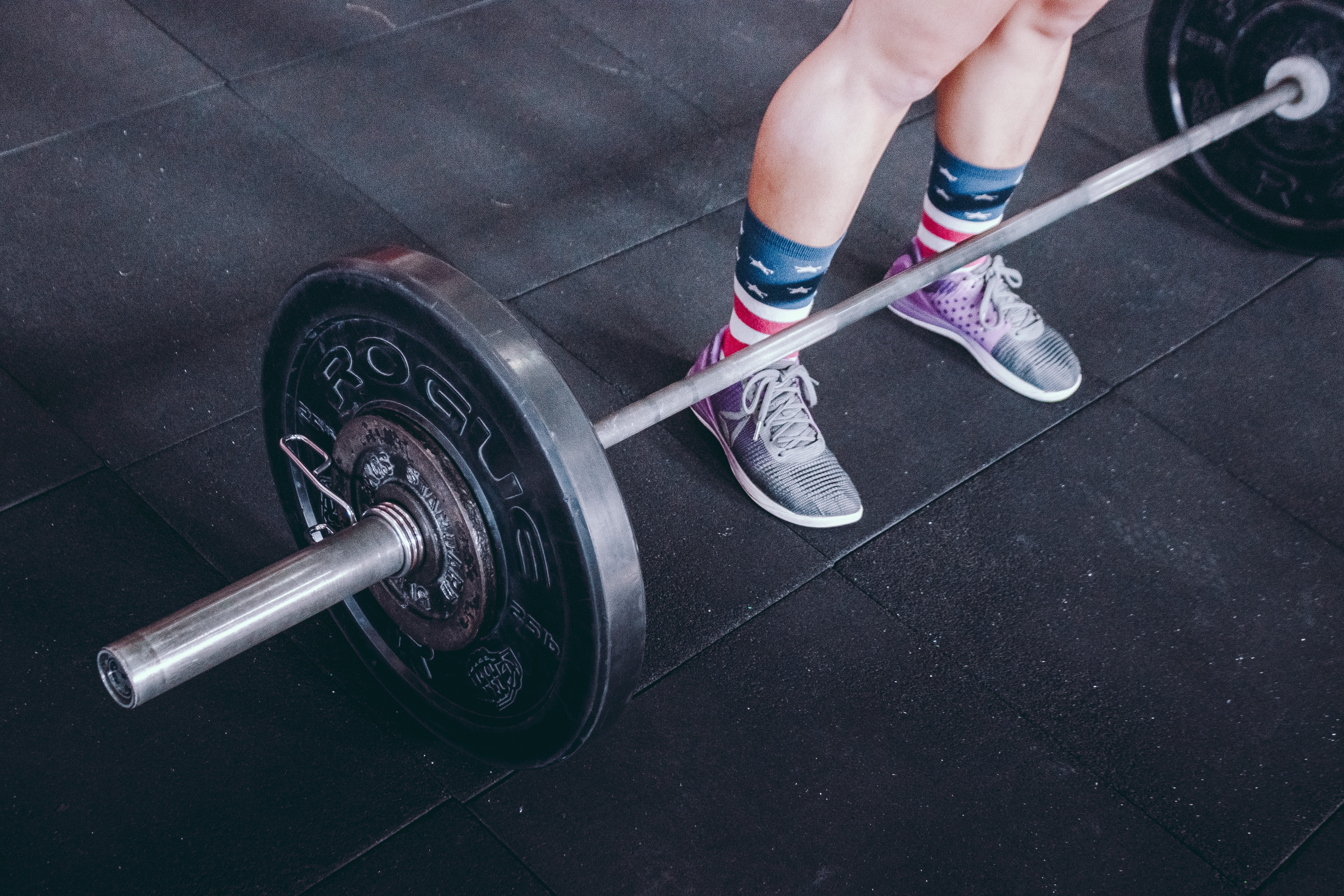 The Benefits of Weight Lifting
As we age, our body starts to gradually lose muscle mass. After our 30s, our body loses about 5% of muscle mass for every decade afterward.
The benefits of weight lifting on a regular basis include:
Builds muscle mass
Improves connective tissue
Continue to burn more calories hours after lifting
We continue to burn calories after lifting because it increases your resting metabolic rate vs. cardio burns calories at the moment. One study found that men who weight lifted on a consistent basis increased their RMR men by 9% and women who did the same increased it by 4%.
Final Recommendations
When it comes down to whether cardio or weight lifting is better for us as we age; the truth is that neither is better than the other and both have lots of great benefits. However, we cannot do one without the other. Wou need both in order to be the best that we can be.
There is one exception though. We do not recommend doing aerobic cardio for very long periods of time multiple times a week.
If we had to choose between one over the other, we would choose weightlifting because you can get a cardio workout from lifting. Along with maintaining muscle mass, burning calories, and staying fit from strength training, you can include some recreational cardio in the mix to help with stress and functional movement. Not only but within a strength training program, you can also create HIIT cardio training with that program or in a bodyweight program.
What You'll Hear on This Episode
00:00 Open Sky Fitness Introduction
1:15  Opening comments with Rob and Devon
1:30 Check out last week's show: OSF 203 with Allison Melody – Holistic Health: Discover What Works For You
2:30 Update on our current Sky Fit Challenge participants!
3:15 Sign up for our next Sky Fit Challenge with an Early Bird Special on June 18!
5:00 The changes in American culture we need to see when it comes the style of eating and nutrition.
7:00 Cardio vs. Weight Lifting – which one is better as we age?
7:20 Why it's so hard for people to change their nutrition or other aspects that they need to focus on when it comes to wellness.
10:00 What you can expect from yourself and your body as you get to 30 years.
12:40 Studies done on elite athletes after the age of 45.
13:30 Common myths and misconceptions about working out.
16:20 The benefits of doing cardio.
17:30 The two types of cardio: Aerobic/LISS, Anaerobic/HIIT
20:40 Benefits of Anaerobic and HIIT training
21:40 Which is better? LISS or HITT?
24:45 The benefits of weight lifting
27:00 The physical and mental stresses of doing long, cardio workouts.
30:30 What if you only do strength training? What effect does that have on the body?
32:00 What our ancestors did that we can mimic in our own lives and physical training today.
40:00 How we can use how our ancestors lived as a model for our modern lives.
42:00 Final recommendations and pieces of advice.
46:00 How to incorporate functional movement into your everyday life.
47:00 How to plan your weekly workout with our template.
50:00 What workouts Rob does with his clients.
55:00 How to build a healthier lifestyle for yourself.
56:30 Join our next Sky Fit Challenge officially beginning July 16to get extra support for your workouts.
59:00 Get an early start on the Sky Fit Challenge and join us June 18 for our Transition Challenge.
59:40 Closing comments with Rob and Devon
1:00:00 Open Sky Fitness Closing
RESOURCES MENTIONED DURING THE SHOW:
SAVE YOUR SPOT FOR THE
8 WEEK SKY FIT CHALLENGE IN JULY!
Beginning June 18, you can sign up for our Transition Challenge and prepare for our next 8 Week Sky Fit Challenge that will start on July 16!
The challenge consists of:
8 Weeks of Equipment Free Bodyweight Workouts in 20 minutes or less. (No gym membership required)
SIMPLE Whole Food Meal Plan w/Tasty Recipe Cookbook Featuring 60+ recipes!
Foolproof Schedule so you know EXACTLY what you're supposed to do every day.
Access to our New Private Facebook Group – Sky Fit Challenge Group to share your progress with everyone as well as receive support and be held accountable.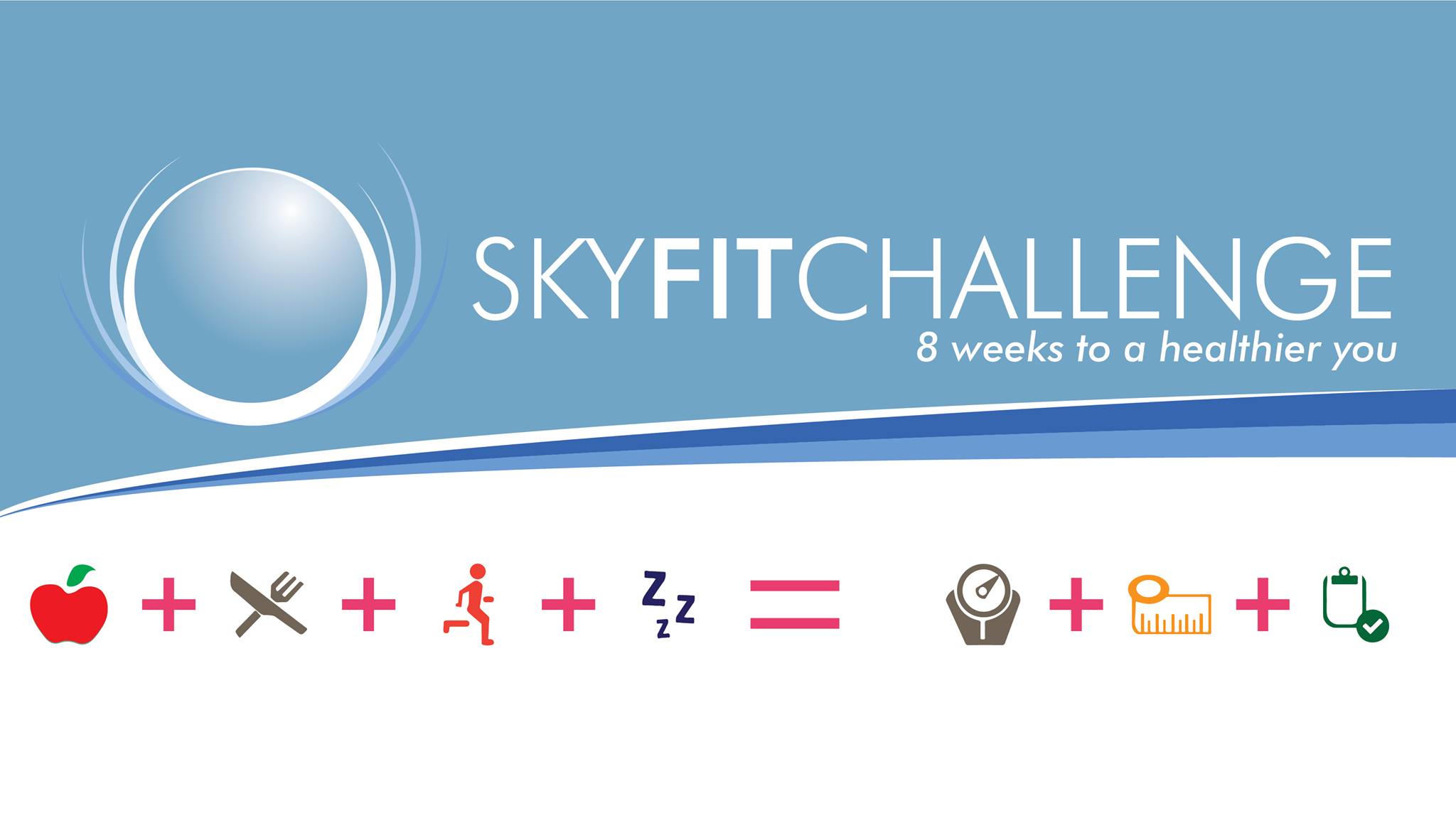 Join Our FREE 7 Day Paleo Rest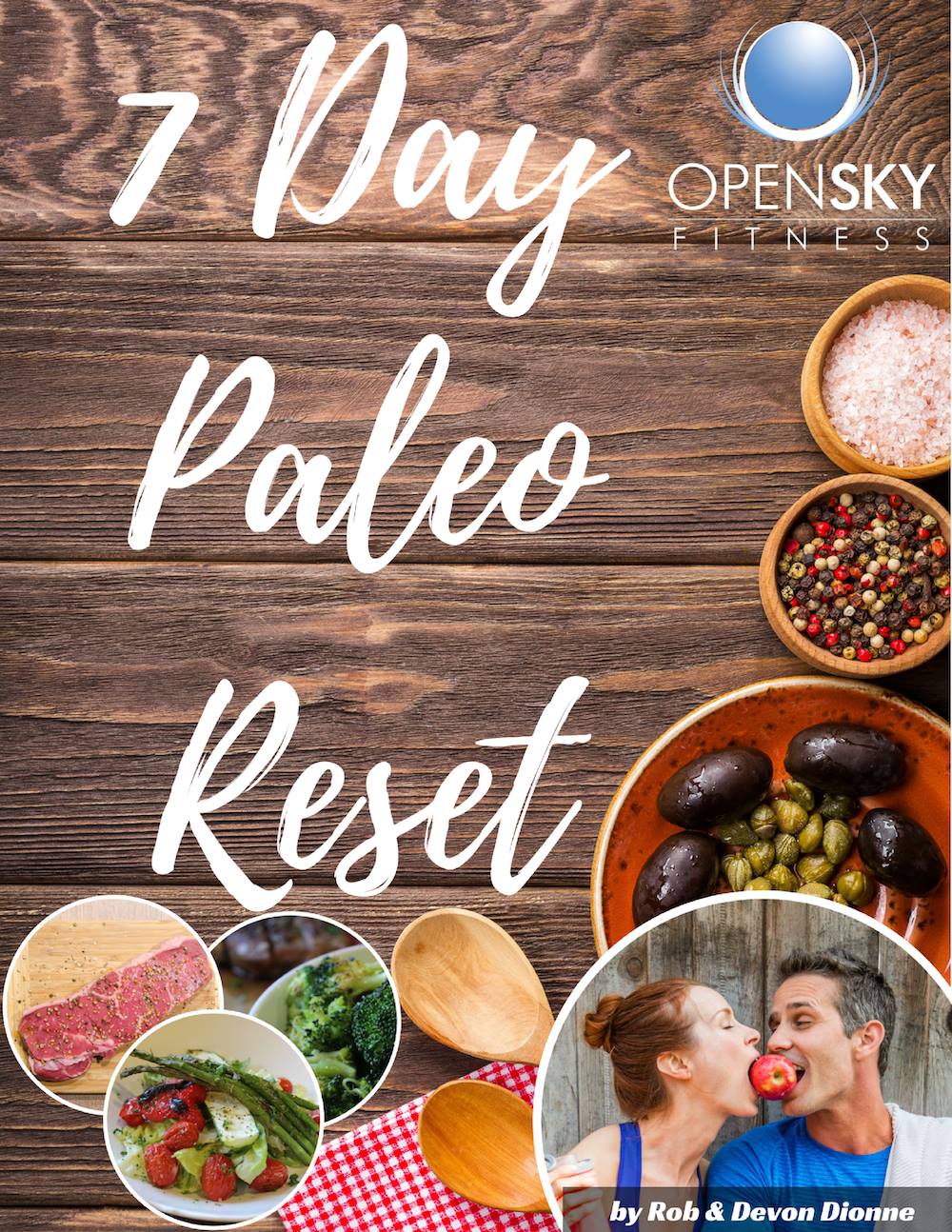 One of the best things you can do for your mind and body in your mission to get healthier is to focus on your nutrition. That's why we're allowing people to sign up now to join us for our next Free 7 Day Paleo Rest! It's all done via Facebook so no annoying emails that will fill up your inbox.
As part of the 7 Day Paleo Reset, we will provide you with:
Introduction to what the Paleo Diet is all about
7 Day guide to easy Paleo recipes
What batch cooking is and how to incorporate that into your lifestyle
Various content resources including generational eating habits, the importance of building a wellness community, and how to begin a new healthy lifestyle.
How to make an impact on your life and life a life full of wellness.
Simply go to openskyfitness.com/paleoreset. We have a website page in the works, but you can sign up to join us via this link.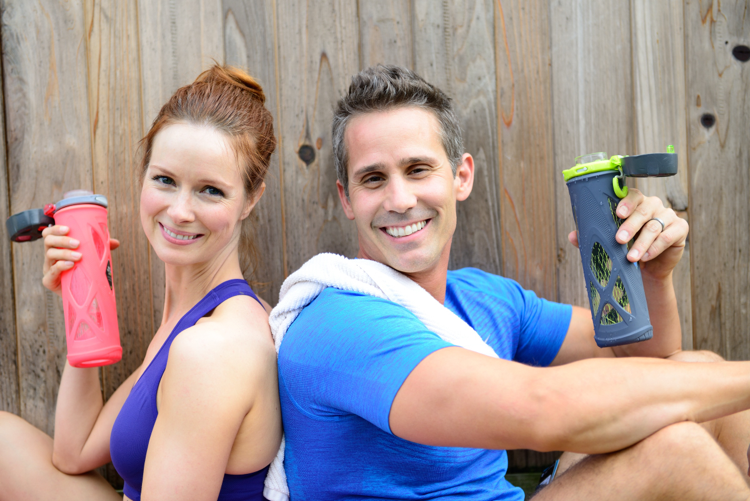 Look Out For Our Upcoming
Throw Back Thursday Podcast Episodes!
We'll be releasing new podcasts episodes on Thursdays that discuss previous episodes we've done, but we need your help! Go to the  Open Sky Fitness Facebook Group and tell us what your favorite episodes are. Then, Devon and I will re-listen to that episode, pick out the best parts and share even more insights on the topic.
We won't just be regurgitating the same information over again. Since we began this podcast, there's so much more information out their on health, nutrition, fitness, and personal wellness. So, each Thursday we'll really just be going deeper into your favorite topics!
Claim Your FREE Bacon + $10 Off
With Our Sponsor – ButcherBox
That's right! By listening to the Open Sky Fitness Podcast, you get the chance to get a free order of bacon plus $10 off your first ButcherBox purchase!!
ButcherBox delivers 100% grass-fed beef, free-range organic chicken, and heritage breed pork directly to your door. Think of them as the neighborhood butcher for modern America.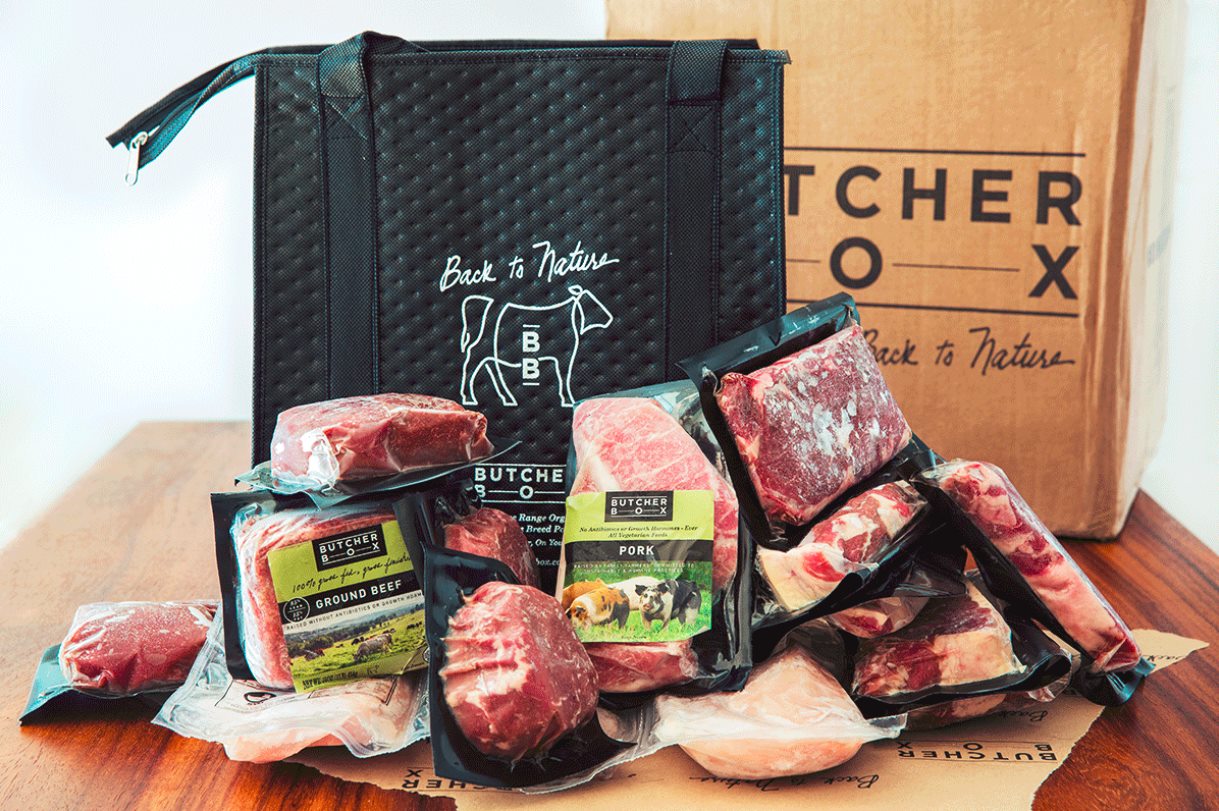 Join The Open Sky Fitness Podcast Group!
That's right! We have a closed Open Sky Fitness Podcast group on Facebook where you and everyone have the opportunity to talk about your health and fitness goals in a safe environment. We post workouts and start discussions about how to be strategic about finding a healthier you. Check it out!
Start Building Your Own Workouts and Meal Plan!
Download Results Tracker here!
Click To Download Home Workout Templates or text the word, "lifting," to 33444 to download the templates. 
Download the OSF Food Journal Now!
Have a Question or Review for Rob or Devon?
We love answering questions and getting feedback from you, our listener! If you have any questions to ask us, want to share a review of the show, or tell us any suggestions for guests/topics that you think would be great to have on the show, just email Rob at rob@openskyfitness.com or Devon at devon@openskyfitness.com or you can also leave us a review at www.openskyfitness.com/review, ask a question in the closed Open Sky Fitness Facebook Group and even text OSFreview to 33444 to get the link.
Get Fit with Free Downloads!
To Download Rob's FREE workout templates click below**
Ask Rob a Question or tell him what is working for you: Email Rob@OpenSkyFitness.com
Support This Podcast
To leave a Review for Rob and the Open Sky Fitness Podcast CLICK NOW!  Ratings and reviews are extremely helpful and greatly appreciated! They do matter in the rankings of the show and I read each and every one of them.
Contact our amazing sound engineer Ryan? Send him an e-mail here: info@stellarsoundsstudio.com
Thanks for Listening!
Thanks so much for joining us again this week. Have some feedback you'd like to share? Leave a note in the comment section below!
If you enjoyed this episode, please share it using the social media buttons you see at the bottom of the post.
Do you have any questions (and would like to hear yourself on the Open Sky Fitness Podcast)? Click on the link on the right side of any page on our website that says "Send Voicemail."
And finally, don't forget to subscribe to the show on iTunes to get automatic updates. It's free!
Thanks for listening/reading episode 204 – Cardio vs. Lifting – Which Is More Important As We Age? We hope you have gained more knowledge on how to be a healthier you.