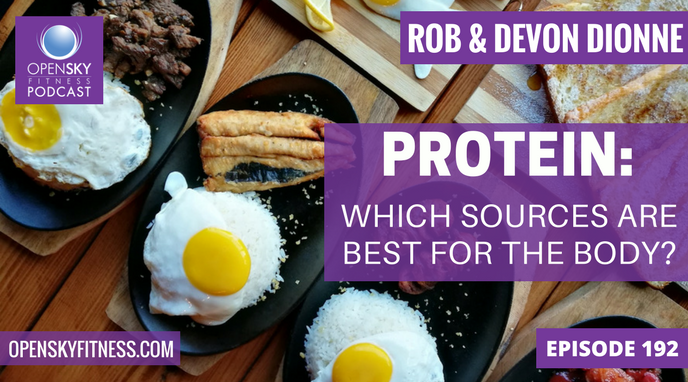 Protein: Which Sources Are Best for The Body?- Ep. 192
Protein: Which Sources Are Best for The Body?
On this episode of the Open Sky Fitness Podcast, we're giving our full attention to one of the three macronutrients – PROTEIN. No matter your stance on nutrition (whether you're Paleo, Keto, or Vegetarian), we can all agree on one thing – You should never drastically lower your intake of proteins.
In This Episode
In this episode, we'll discuss the following topics and teach you all you need to know about the following proteins:
How much protein you should consume every day.
What proteins are made up of and why we need them to help keep our body functioning.
Foods that have the highest content of protein and which ones are the best sources.
Differences in protein supplements and whether or not they're worth consuming.
Different Types Of Protein
We'll also uncover several different sources of protein including:
Meat
Plants
Whey
Casein
Supplements
Branch chain amino acids
Egg
Collagen
Insect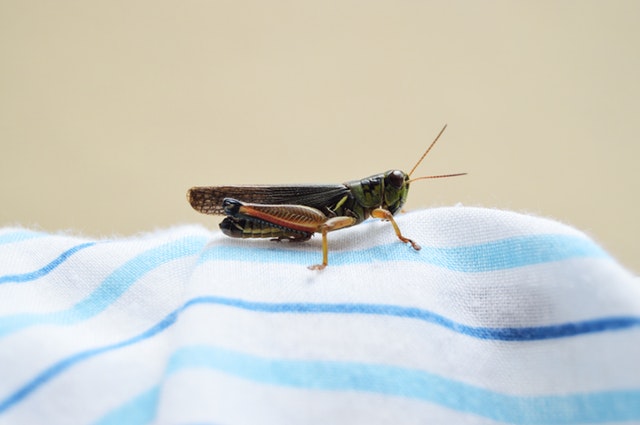 Why Protein Is So Important
Proteins are the essential building blocks that are necessary for the growth and health of our:
Muscles
Bones
Skin
Cartilage
Blood
Myths About Protein:
However, there are some myths about protein, but don't worry. We'll give you the full 411 on why the following statements aren't true:
The more protein you eat, the more muscle you will build.
Too much protein can cause either kidney disease or kidney failure.
Meat is the only source of protein that you can consume.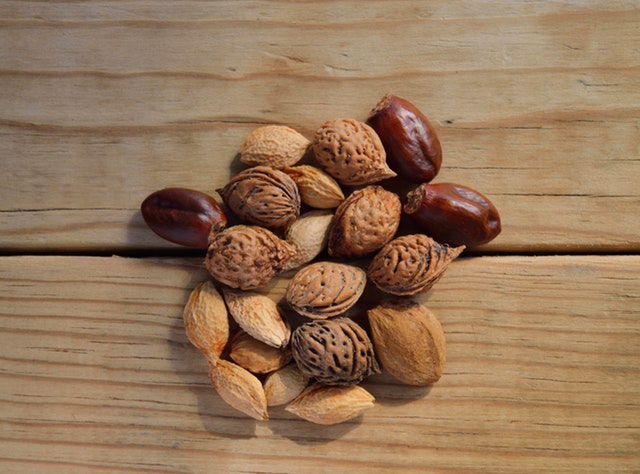 Natural Foods With High Protein
The following foods are excellent sources of high protein. However, we don't recommend soy if you're Paleo or legumes and grains if you have gut problems.
Meats
Egg
Dairy
Nuts
Seeds
Legumes
Soy
Hemp
What About Protein Supplements?
Are protein supplements okay instead of consuming whole, natural foods? Yes and no – if there's one day when you cannot get enough protein or nutrients into your diet by eating whole foods, then they're a good addition, but they shouldn't completely replace your whole foods on a regular basis.
For example, you can have a protein shake from time to time if you're in a rush in the morning, but it shouldn't replace all your meals every day.
SAVE YOUR SPOT FOR THE
8 WEEK SKY FIT CHALLENGE IN APRIL!
Get on our waiting list to sign up for our next 8 Week Sky Fit Challenge that will start on April 23, 2018!
The challenge consists of:
8 Weeks of Equipment Free Bodyweight Workouts in 20 minutes or less. (No gym membership required)
SIMPLE Whole Food Meal Plan w/Tasty Recipe Cookbook Featuring 60+ recipes!
Foolproof Schedule so you know EXACTLY what you're supposed to do every day.
Access to our New Private Facebook Group – Sky Fit Challenge Group to share your progress with everyone as well as receive support and be held accountable.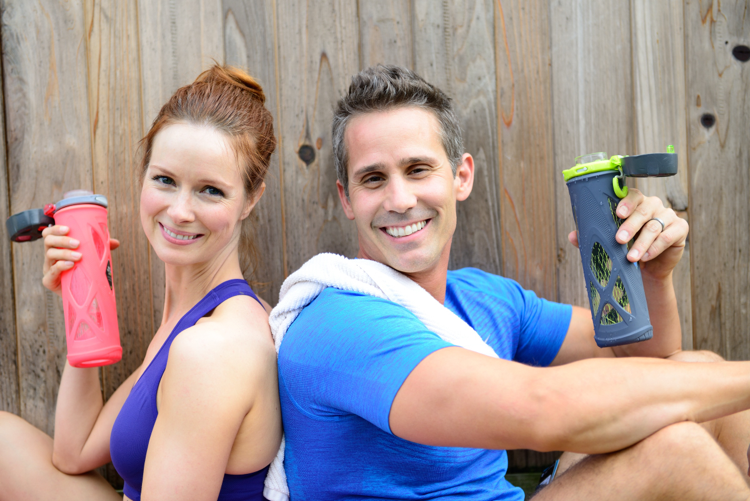 Look Out For Our Upcoming
Throw Back Thursday Podcast Episodes!
We'll be releasing new podcasts episodes on Thursdays that discuss previous episodes we've done, but we need your help! Go to the  Open Sky Fitness Facebook Group and tell us what your favorite episodes are. Then, Devon and I will re-listen to that episode, pick out the best parts and share even more insights on the topic.
We won't just be regurgitating the same information over again. Since we began this podcast, there's so much more information out their on health, nutrition, fitness, and personal wellness. So, each Thursday we'll really just be going deeper into your favorite topics!
Claim Your FREE Bacon + $10 Off
With Our Sponsor – ButcherBox
That's right! By listening to the Open Sky Fitness Podcast, you get the chance to get a free order of bacon plus $10 off your first ButcherBox purchase!!
ButcherBox delivers 100% grass-fed beef, free-range organic chicken, and heritage breed pork directly to your door. Think of them as the neighborhood butcher for modern America.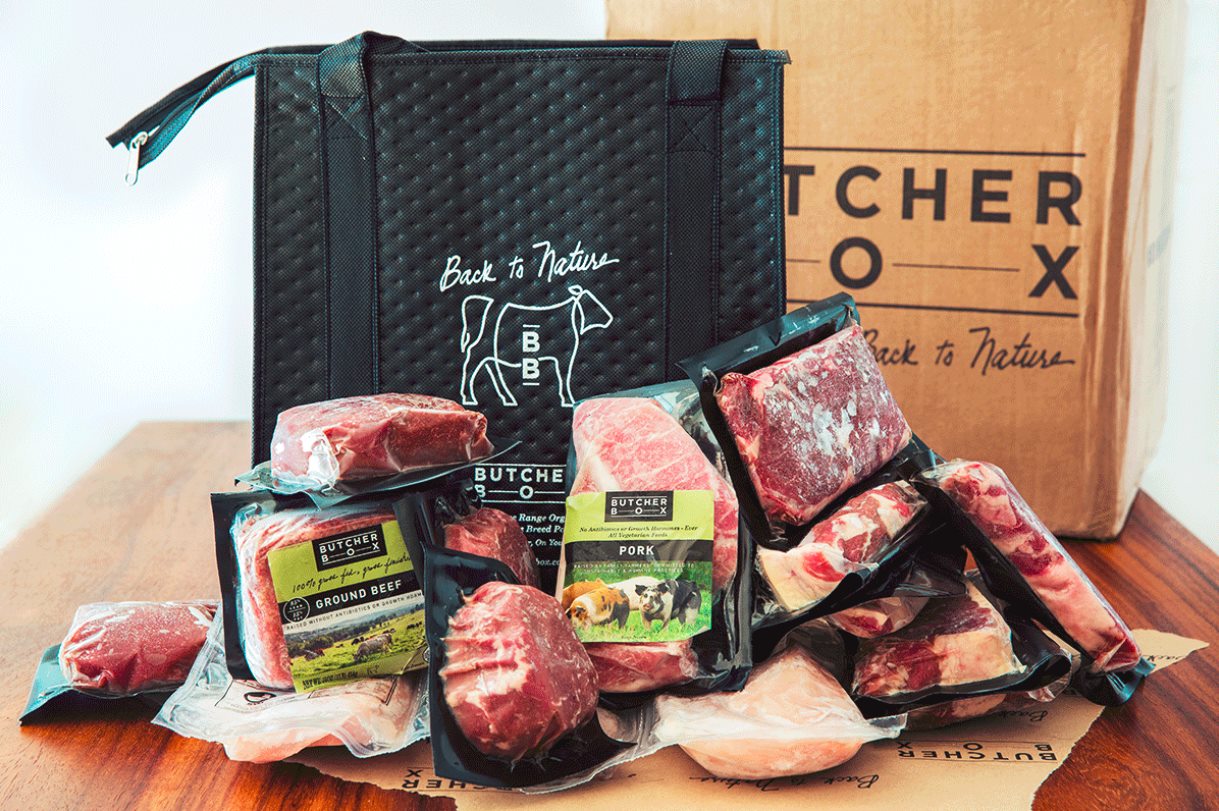 Join The Open Sky Fitness Podcast Group!
That's right! We have a closed Open Sky Fitness Podcast group on Facebook where you and everyone have the opportunity to talk about your health and fitness goals in a safe environment. We post workouts and start discussions about how to be strategic about finding a healthier you. Check it out!
Start Building Your Own Workouts and Meal Plan!
Download Results Tracker here!
Click To Download Home Workout Templates or text the word, "lifting," to 33444 to download the templates. 
Download the OSF Food Journal Now!
Have a Question or Review for Rob or Devon?
We love answering questions and getting feedback from you, our listener! If you have any questions to ask us, want to share a review of the show, or tell us any suggestions for guests/topics that you think would be great to have on the show, just email Rob at rob@openskyfitness.com or Devon at devon@openskyfitness.com or you can also leave us a review at www.openskyfitness.com/review, ask a question in the closed Open Sky Fitness Facebook Group and even text OSFreview to 33444 to get the link.
What You'll Hear on This Episode
00:00 Open Sky Fitness Introduction
1:15  Opening comments with Rob and Devon
1:30 Check out last week's show: OSF 191 with Jen Shipp: How to Lose 150 Pounds Naturally Using Momentum
2:00  Join our Open Sky Fitness Podcast Group on Facebook
4:00 About today's show – protein, branch amino acids, and alternative protein sources.
5:00 Shout out to our Sky Fit Challenge participants! Join us in April for our next challenge!
11:00 Myths about protein
11:30 Protein: the building blocks of our bodies.
14:00 Building strong muscle and keeping that with muscle memory.
15:30 Staying full with higher intakes of protein.
16:50 How much protein you should consume every day.
 17:50 Why the average American breakfast keeps us from reaching our ideal daily protein intake.
19:30 What can happen when we consume too much protein.
20:50  Why high protein diets could be an issue for those with kidney issues.
21:40  How much protein can we have? If we have too much protein, can it negatively affect our bodies?
22:50  What proteins are made up of and why we need them to help keep our body functioning.
24:00 Why the Vegetarian myth that eating too much meat is bad for you is wrong.
24:00 Vegetarian-friendly protein foods that do have all 9 amino acids.
26:10 Our plans for an upcoming 7-Day Paleo Reset!
27:00 What nutrients your body actually absorbs and what is wasted.
29:00  Why meat protein is better for our bodies than plant protein.
31:30  All about branch chain amino acids and how they help to refuel and rebuild tired muscles.
33:00 Why our bodies need branch chain amino acids.
37:00 Which foods have the highest content of protein and which ones are the best sources.
38:40 Protein supplements – are they a good substitute for whole foods?
40:20 Differences in protein supplements – Protein Concentrate vs. Protein Isolate.
42:50 How complete and incomplete proteins are different from each other.
44:20  All about whey protein and its pros and cons.
45:30  Why you should stay away from proteins that have artificial sweeteners and flavorings as well as natural flavorings.
49:00 Casein protein – the process of making it, when to take it and the pros and cons of it.
50:10 Why we don't recommend long-term consumption of casein protein.
50:50 Egg protein – what it is and the pros and cons.
52:00 Plant-based proteins: rice, pea, and soy.
54:50 Collagen proteins and the benefits Rob has been experiencing by taking it.
56:00 Why you shouldn't bother buying skin products that have collagen as an ingredient.
56:40  The natural collagen that our body creates.
58:00  Why collagen is so good for your stomach if you're experience gas problems with other proteins.
58:50  Why we should eat more organ meats and bone broths to get the natural collagen.
1:00:00 Insect proteins like cricket protein and how so many people around the world actually eat crickets.
1:02:00 The number of insects that are actually already in our foods like chocolate and fruit juice.
1:06:00 Pros and cons of insect protein and where to find them
1:08:00 Closing comments with Rob and Devon
1:09:00 Sign up for our next Sky Fit Challenge 
1:11:00 Subscribe and leave us an iTunes review if you like.
1:11:50 Check out our #TBT episode this week with Mary Shenouda!
1:12:10 Open Sky Fitness Closing
RESOURCES MENTIONED DURING THE SHOW:
Get Fit with Free Downloads!
To Download Rob's FREE workout templates click below**
Ask Rob a Question or tell him what is working for you: Email Rob@OpenSkyFitness.com
Support This Podcast
To leave a Review for Rob and the Open Sky Fitness Podcast CLICK NOW!  Ratings and reviews are extremely helpful and greatly appreciated! They do matter in the rankings of the show and I read each and every one of them.
Contact our amazing sound engineer Ryan? Send him an e-mail here: info@stellarsoundsstudio.com
Thanks for Listening!
Thanks so much for joining us again this week. Have some feedback you'd like to share? Leave a note in the comment section below!
If you enjoyed this episode, please share it using the social media buttons you see at the bottom of the post.
Do you have any questions (and would like to hear yourself on the Open Sky Fitness Podcast)? Click on the link on the right side of any page on our website that says "Send Voicemail."
And finally, don't forget to subscribe to the show on iTunes to get automatic updates. It's free!
Thanks for listening/reading Episode 192 – Protein: Which Sources Are Best for The Body? We hope you have gained more knowledge on how to be a healthier you.