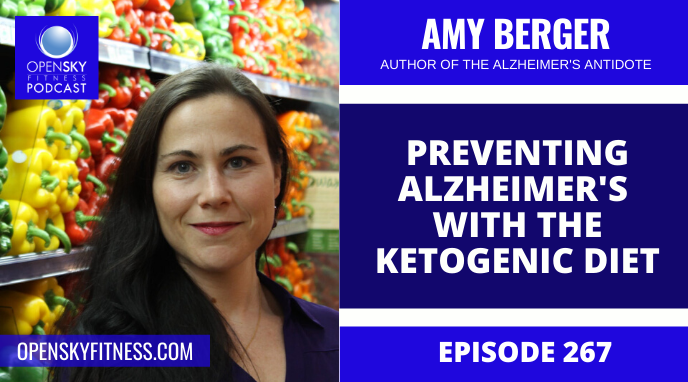 Preventing Alzheimer's With The Ketogenic Diet: Amy Berger – Ep. 267
Preventing Alzheimer's With The Ketogenic Diet: Amy Berger
We have a great, nutrition information-packed episode for you this week! Certified Nutrition Specialist (CNS) and Author of The Alzheimer's Antidote, Amy Berger, joined me to discuss the importance of lifestyle change for disease prevention, how the Ketogenic Diet can positively impact cognitive function, plus the many other benefits of the Ketogenic diet including combating Alzheimer's disease at its roots.
As you listen to this episode, you will learn:
Her book, The Alzheimer's Antidote, and mission to help people learn about the impact of the Ketogenic Diet on mental health and Alzheimer's.
The great importance of not only looking at your blood sugar levels but also testing your insulin.
Why chronically high insulin can lead to a number of diseases including Alzheimer's.
Why the current pharmaceutical drugs on the market are useless as they only slow the decline of Alzheimer's.
The fact that heart attacks, strokes, and heart disease have so much more to do with other areas of our health than cholesterol.
Why the metabolic effects of the Ketogenic Diet don't just come from the high fats but more importantly the lack of carbs.
Why it's never too late to start focusing on your nutrition and trying the Ketogenic disease to combat disease or maintaining your good health.
The Alzheimer's Antidote
Click here to get your copy of The Alzheimer's Antidote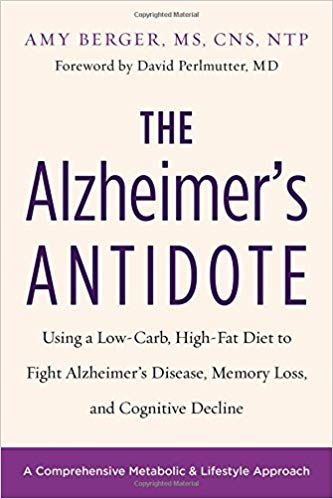 A Comprehensive Metabolic & Lifestyle Approach
A diagnosis of Alzheimer's disease in 2016 is startlingly similar to a half-century ago. Despite decades of research and millions of dollars invested in uncovering the causes and developing treatments for this devastating illness, progress has been slow, with each new "blockbuster" drug proving to be as big a disappointment as the ones that went before it. Today, an Alzheimer's diagnosis is a death sentence.
However, there may be ways to prevent, delay, and possibly even reverse the course of this crippling neurodegenerative disease. In The Alzheimer's Antidote, Certified Nutrition Specialist Amy Berger presents a multi-pronged nutrition and lifestyle intervention to combat Alzheimer's disease at its roots. Berger's research shows that Alzheimer's results from a fuel shortage in the brain: As neurons become unable to harness energy from glucose, they atrophy and die, leading to classic symptoms like memory loss and behavioral changes.
This is a revolutionary approach―one that has been discussed in the scientific literature for years but has only recently been given credence in clinical settings, thanks to extremely promising studies wherein Alzheimer's patients have experienced complete reversals of the condition. Medical and scientific journals are full of research showing alternate ways to fuel the starving brain, but no one has been bringing this essential information to the people who need it most―until now.
In a culture obsessed with miracle medications, the pharmaceutical route for tackling Alzheimer's has been a massive failure. Pills and potions don't address underlying causes, and regarding Alzheimer's, they typically fail to improve even the symptoms. As a metabolic problem, the only effective way to treat Alzheimer's may be a multifaceted approach that fundamentally reprograms energy generation in the brain. The good news is, the secret is as simple as switching to a low-carb, high-fat diet.
The Alzheimer's Antidote shows us that cognitive decline is not inevitable, but if it does occur, we don't have to sit idly by and wait helplessly while it progresses and worsens. Amy Berger empowers loved ones and caregivers of Alzheimer's sufferers, and offers hope and light against this otherwise unnavigable labyrinth of darkness.
Could Insulin Be Causing Your Unexplained Health Problems?
You cannot have a healthy brain or cognitive function without cholesterol. Period. Your brain is about 20% of all your body's cholesterol. This cholesterol fear-mongering has got to go. – Amy Berger
About Amy Berger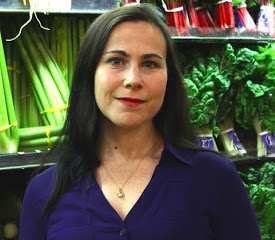 Amy Berger, MS, CNS, is a U.S. Air Force veteran and Certified Nutrition Specialist who specializes in using low-carbohydrate and ketogenic nutrition to help people reclaim their vitality through eating delicious foods, and showing them that getting well doesn't require starvation, deprivation, or living at the gym. Her motto is, "Real people need real food!"
She blogs at www.tuitnutrition.com, where she writes about a wide range of health and nutrition-related topics, such as insulin, metabolism, weight loss, thyroid function, and more. She is an international speaker on low-carb and ketogenic nutrition, has authored peer-reviewed journal articles, and serves on the review committee for the Certification Examination for Nutrition Specialists. She is the author of The Alzheimer's Antidote: Using a Low-Carb, High-Fat Diet to Fight Alzheimer's Disease, Memory Loss, and Cognitive Decline.
Amy's Educational Background
She has a bachelor's degree in creative writing from Carnegie Mellon University and a master's in human nutrition from the University of Bridgeport. She has been eating a low-carb diet and maintaining a 35-pound weight loss for over 15 years and loves using both her writing and nutrition backgrounds to help other people learn about low-carb and keto.
You can follow her on Twitter and watch her videos on doing "keto without the crazy" at her YouTube channel.
Paleo vs Keto: What's the Difference?
Claim Your FREE Bacon + $10 Off
With Our Sponsor – ButcherBox
That's right! By listening to the Open Sky Fitness Podcast, you get the chance to get a free order of bacon plus $10 off your first ButcherBox purchase!!
ButcherBox delivers 100% grass-fed beef, free-range organic chicken, and heritage breed pork directly to your door. Think of them as the neighborhood butcher for modern America.
Introducing: The Official Coffee Diet Group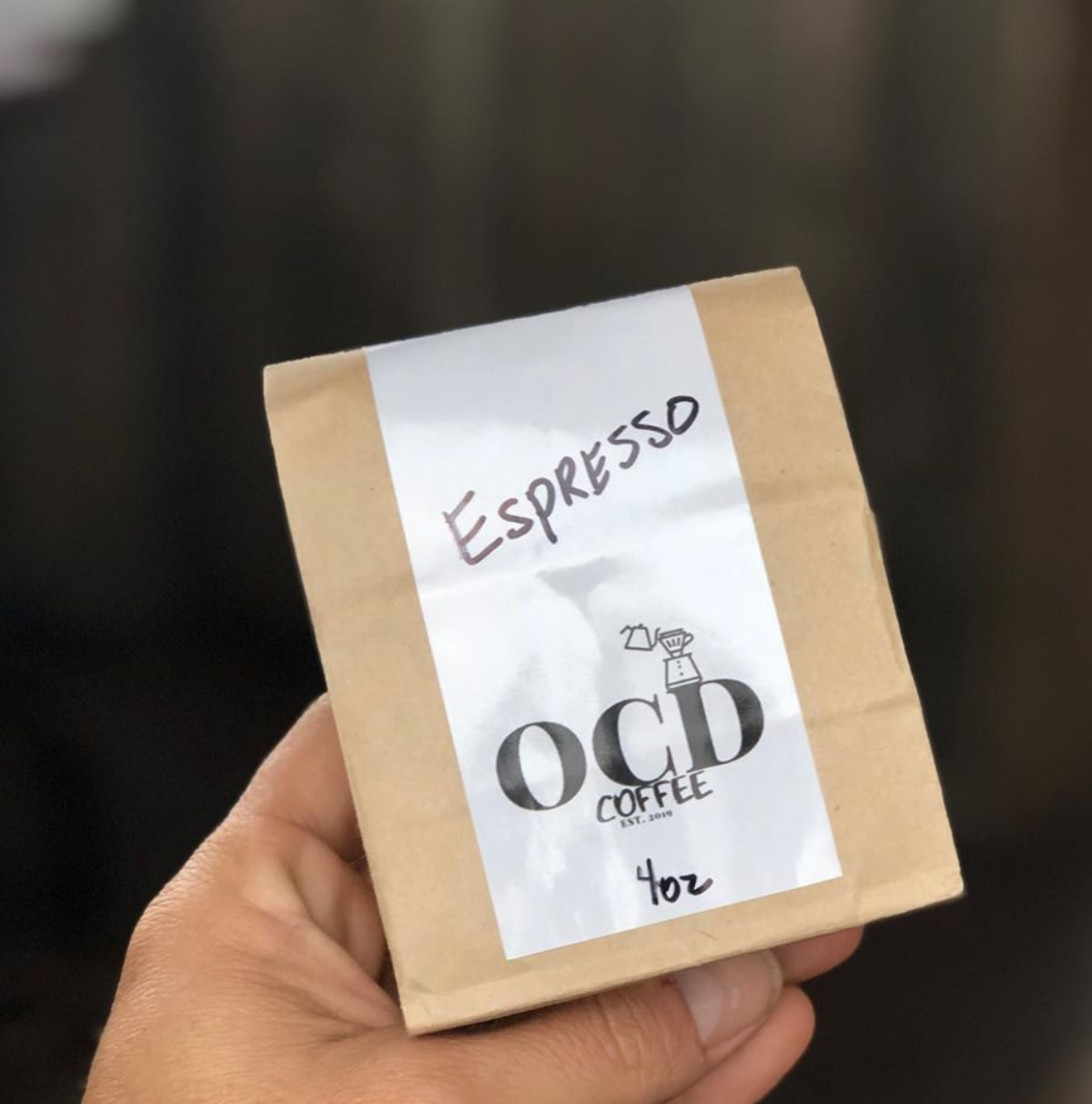 I've launched The Official Coffee Diet Group on Facebook! It's now closed but you can check out the main OCD Coffee website here for updates!
What is The Official Coffee Diet Group? It's a group in which I'm going to share how you can get started with The Official Coffee Diet, transform your lifestyle, lose weight, roast your own coffee beans, and start feeling great!
Let Us Coach You On The Podcast!
Come on the podcast and let us be your coach for an hour on the show!
We talked about this a while back but we want you, the listener, to be a guest on our show by allowing us to be your personal coaches for a 1-hour call. Your call will be featured as an actual episode on our podcast but can always keep your identity hidden by changing your name because we know that our health is everything and some things we'd like to keep to ourselves.
Here's how you sign up:
Fill out your name, email address, and message
In your message, please include:

Your goals
What obstacles you believe are standing in your way
Your expectations and how you think Devon and Rob can help you
What You'll Hear on This Episode
00:00 Open Sky Fitness Introduction
1:15  Opening comments with Rob and Devon
2:00 Rob shares about his grandmother's current condition with Alzheimer's and interviewing her to document her memories.
8:00 How our nutrition choices aren't only impacting our health but that of the planet as well.
9:30 The importance of supporting local farmers who grass-feed their animals and choose organic vegetables and fruits if you financially are able to.
11:00 How you can vote with your wallet and easily find a farm to table restaurant or order from brands like ButcherBox and Imperfect Foods.
20:00 Introduction to Amy Berger
21:30 How she became interested in learning about the Ketogenic diet for weight loss and then specifically how it can help Alzheimer's.
21:55 Her own struggle to lose weight despite trying to live a healthy life until she discovered the Ketogenic diet.
23:00 How her love for nutrition prompted her to shift her career from the Air Force to become a holistic nutritionist.
25:40 Her book, The Alzheimer's Antidote, and mission to help people learn about the impact of the Ketogenic Diet on mental health and Alzheimer's.
28:00 What happened in society to lead to a greater number of Alzheimer's cases today including in younger people.
31:00 Why we might even see people as young as their 30s and 40s with Alzheimer's because it takes root earlier on.
32:00 How to properly test for Type 2 Diabetes beyond just blood sugar by taking insulin into consideration as well.
32:30 Why chronically high insulin can lead to a number of diseases including Alzheimer's.
34:20 Common signs that you have insulin resistance and should further investigate whether you have chronically high levels of insulin.
39:00 How the Ketogenic Diet's impact on Alzheimer's will differ depending on a person's current stage.
40:30 Why the current pharmaceutical drugs on the market are useless as they only slow the decline of Alzheimer's.
41:00 How the mindset that we have to avoid cholesterol has been ingrained in our minds and why we actually don't have to be scared of it.
42:40 Why higher amounts of good cholesterol is actually necessary to live a long, healthy life.
43:00 The fact that heart attacks, strokes, and heart disease have so much more to do with other areas of our health than cholesterol.
43:40 Some of the best foods you can eat for their high levels of good cholesterol including eggs and fatty fish.
45:30 Why cholesterol doesn't just come down to what we eat; our liver manufactures more of it on its own than we could ever eat because your body needs it.
46:00 Following a vegetarian or vegan diet won't guarantee you'll never have heart disease or a heart attack.
46:40 The negative impact of drugs like statins which actually lower the brain's cognitive function.
49:00 Why the metabolic effects of the Ketogenic Diet don't just come from the high fats but more importantly the lack of carbs.
53:00 The many other benefits of Keto than just losing weight and increasing cognitive function but also for normalizing weight and aiding emotional wellness.
56:00 What the main goal of intermittent fasting is and how to properly follow it.
59:45 How to go about an intermittent fasting plan that's best for you and what to be aware of if you are taking medication.
1:02:40 Why it's never too late to start focusing on your nutrition and trying the Ketogenic disease to combat disease or maintaining your good health.
1:05:00 How to uncover the best diet that works for you.
1:09:00  Closing comments with Rob and Devon
1:14:00 Rob and Devon's Thanksgiving meal tips to stay on track with your nutrition.
1:16:00 Open Sky Fitness Closing
RESOURCES MENTIONED DURING THE SHOW:
JOIN THE SKY FIT CHALLENGE!
The challenge consists of:
8 Weeks of Equipment Free Bodyweight Workouts in 20 minutes or less. (No gym membership required)
SIMPLE Whole Food Meal Plan w/Tasty Recipe Cookbook Featuring 60+ recipes!
Foolproof Schedule so you know EXACTLY what you're supposed to do every day.
Access to our New Private Facebook Group – Sky Fit Challenge Group to share your progress with everyone as well as receive support and be held accountable.
Do The FREE 7 Day Paleo Rest
Simply go to 7DayPaleoReset.com to sign up now
One of the best things you can do for your mind and body in your mission to get healthier is to focus on your nutrition. That's why we're allowing people to sign up now to join us for our next Free 7 Day Paleo Rest! It's all done via Facebook so no annoying emails that will fill up your inbox.
As part of the 7 Day Paleo Reset, we will provide you with:
Introduction to what the Paleo Diet is all about
7 Day guide to easy Paleo recipes
What batch cooking is and how to incorporate that into your lifestyle
Various content resources including generational eating habits, the importance of building a wellness community, and how to begin a new healthy lifestyle.
How to make an impact on your life and life a life full of wellness.
Look Out For Our Upcoming
Throw Back Thursday Podcast Episodes!
We'll be releasing new podcasts episodes on Thursdays that discuss previous episodes we've done, but we need your help! Go to the  Open Sky Fitness Facebook Group and tell us what your favorite episodes are. Then, Devon and I will re-listen to that episode, pick out the best parts and share even more insights on the topic.
We won't just be regurgitating the same information over again. Since we began this podcast, there's so much more information out their on health, nutrition, fitness, and personal wellness. So, each Thursday we'll really just be going deeper into your favorite topics!
Join The Open Sky Fitness Podcast Group!
That's right! We have a closed Open Sky Fitness Podcast group on Facebook where you and everyone have the opportunity to talk about your health and fitness goals in a safe environment. We post workouts and start discussions about how to be strategic about finding a healthier you. Check it out!
Start Building Your Own Workouts and Meal Plan!
Download Results Tracker here!
Click To Download Home Workout Templates or text the word, "lifting," to 33444 to download the templates.
Download the OSF Food Journal Now!
Have a Question or Review for Rob or Devon?
We love answering questions and getting feedback from you, our listener! If you have any questions to ask us, want to share a review of the show, or tell us any suggestions for guests/topics that you think would be great to have on the show, just email Rob at rob@openskyfitness.com or Devon at devon@openskyfitness.com or you can also leave us a review at http://reviewourpodcast.com ask a question in the closed Open Sky Fitness Facebook Group and even text OSFreview to 33444 to get the link
Get Fit with Free Downloads!
To Download Rob's FREE workout templates click below**
Ask Rob a Question or tell him what is working for you: Email Rob@OpenSkyFitness.com
Support This Podcast
To leave a Review for Rob and the Open Sky Fitness Podcast CLICK NOW!  Ratings and reviews are extremely helpful and greatly appreciated! They do matter in the rankings of the show and I read each and every one of them.
Contact our amazing sound engineer Ryan? Send him an e-mail here: info@stellarsoundsstudio.com
Thanks for Listening!
Thanks so much for joining us again this week. Have some feedback you'd like to share? Leave a note in the comment section below!
If you enjoyed this episode, please share it using the social media buttons you see at the bottom of the post.
Do you have any questions (and would like to hear yourself on the Open Sky Fitness Podcast)? Click on the link on the right side of any page on our website that says "Send Voicemail."
And finally, don't forget to subscribe to the show on iTunes to get automatic updates. It's free!
Thanks for listening/reading Episode 267- Preventing Alzheimer's With The Ketogenic Diet: Amy Berger!  We hope you have gained more knowledge on how to be a healthier you.