Vitamin Supplementation: Do You Need It? – Ep 202
"The constituents taken by food directly from the biological environment may have different effects from those formulated through technic, logic processing. Either way, the health benefits are likely to be determined by your total diet." – 'Food synergy: an operational concept for understanding nutrition' from The American Journal of Clinical Nutrition
Many of the members in our Open Sky Fitness Facebook Group and participants in the  Sky Fit Challenge have been very curious to know more about vitamin supplements so we have decided to put together this episode with all of the up-to-date information that's currently out there!
Please know that these are just our recommendations and suggestions. Before making a decision about which vitamins and supplements you should or shouldn't take, always check in with your doctor first.
"You should always get as many nutrients as possible from your foods. To do that, you should focus on eating nutrient-dense, whole foods. Whole foods include grass-fed meats, grass-fed and pasture-raised dairy, and organic vegetables. Those foods are going to give you the most nutrients and bang for your buck vs. something like a bagel which has a ton of calories and no nutrients. However, there are instances and things happening in the world today that don't allow people from getting all the nutrients from food or they're facing other health issues and supplementation at this point is a good idea for them." – Devon Dionne
What You Should Discuss With Your Doctor
Before you take vitamin supplementation, you should meet with your doctor and do the proper testing if necessary to find out what you're deficient in when it comes to vitamins and minerals.
Here's what you should look out for or ask your doctor about:
Find a good, functional or integrative medicine doctor
Hormone panels
Vitamin panels
B12 testing
Inflammatory testing
cholesterol testing
sugar testing
vitamin d
homocysteine levels
Gluten sensitivity testing (Cyrex Array 3 test)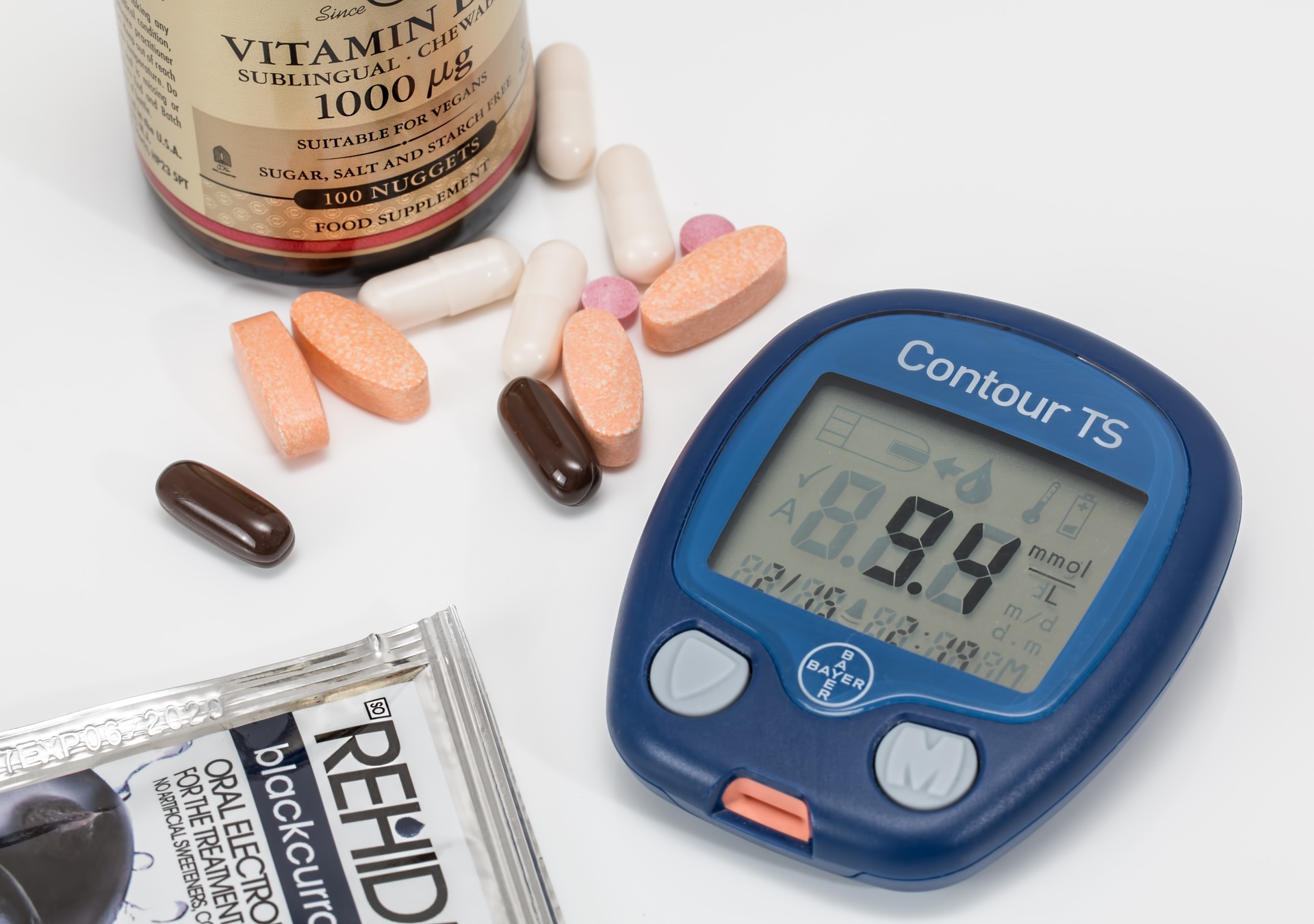 Suggested Vitamin Supplementation
"Really be your own advocate of what supplements you're taking and find companies that you trust. In 2015, it was discovered that 4 out of 5 of the top herb supplement brands that big name stores like Target, GNC, Walmart, and Walgreens were selling didn't contain any of the herbs they claimed their products had." – Rob and Devon Dionne
Some of the vitamin supplements that Devon uses and suggests include:
Vitamin D3
Vitamin K2
Vitamin A (maybe)

Can cause problems if you're low in Vitamin D

B 12 (especially if you're a vegetarian)
Magnesium
Vitamin C
Fish oil
Probiotics
Vitamin Supplement Brands We Recommend
Here are several brands that Devon uses and highly recommends:
Pure
Bio-Pure
Twin Labs
Life Extension
Garden of Life
Designs by Health
Thorn
Nordic Naturals
Being Cautious: Vitamins & Supplements to Avoid
"The reality about multivitamins and even pre-natal pills is that they have a lot of Vitamin A, E, calcium and other supplements that we don't recommend you take unless you're deficient. Some people think that more is better when it comes to vitamins and supplements but it's actually the exact opposite. More is not better and it can possibly lead to issues over time." – Devon Dionne
These are vitamins and supplements that we should be cautious about or avoid.
Vitamin E
Folic acid
Beta-keratin
Vitamin A
Vitamin B6
Calcium
Iron
Selenium
Iodine
Natural Foods That Have Vitamins & Minerals
If you are able to consume natural foods that already have plenty of vitamins and minerals, then you shouldn't consider vitamin supplementation. To have a healthy body, we highly suggest eating these whole foods. Plus, you'll receive more nutrients from them than you would with lab created supplements:
Calcium – sardines, milk, yogurt, tofu
Folate and folic acid – spinach, lentils, beef liver
Iron – oysters, turkey, pumpkin seeds, arugula, meat
Omega 3 – salmon, sardines, flax seeds, walnuts
Vitamin A – sweet potatoes, spinach, carrots, cantaloupe, tomatoes
B6 – chickpeas, salmon, chicken breast
B12 – clams, beef liver, trout
Vitamin D – yogurt, salmon, tuna
Vitamin E – peanut butter, almonds, sunflower seeds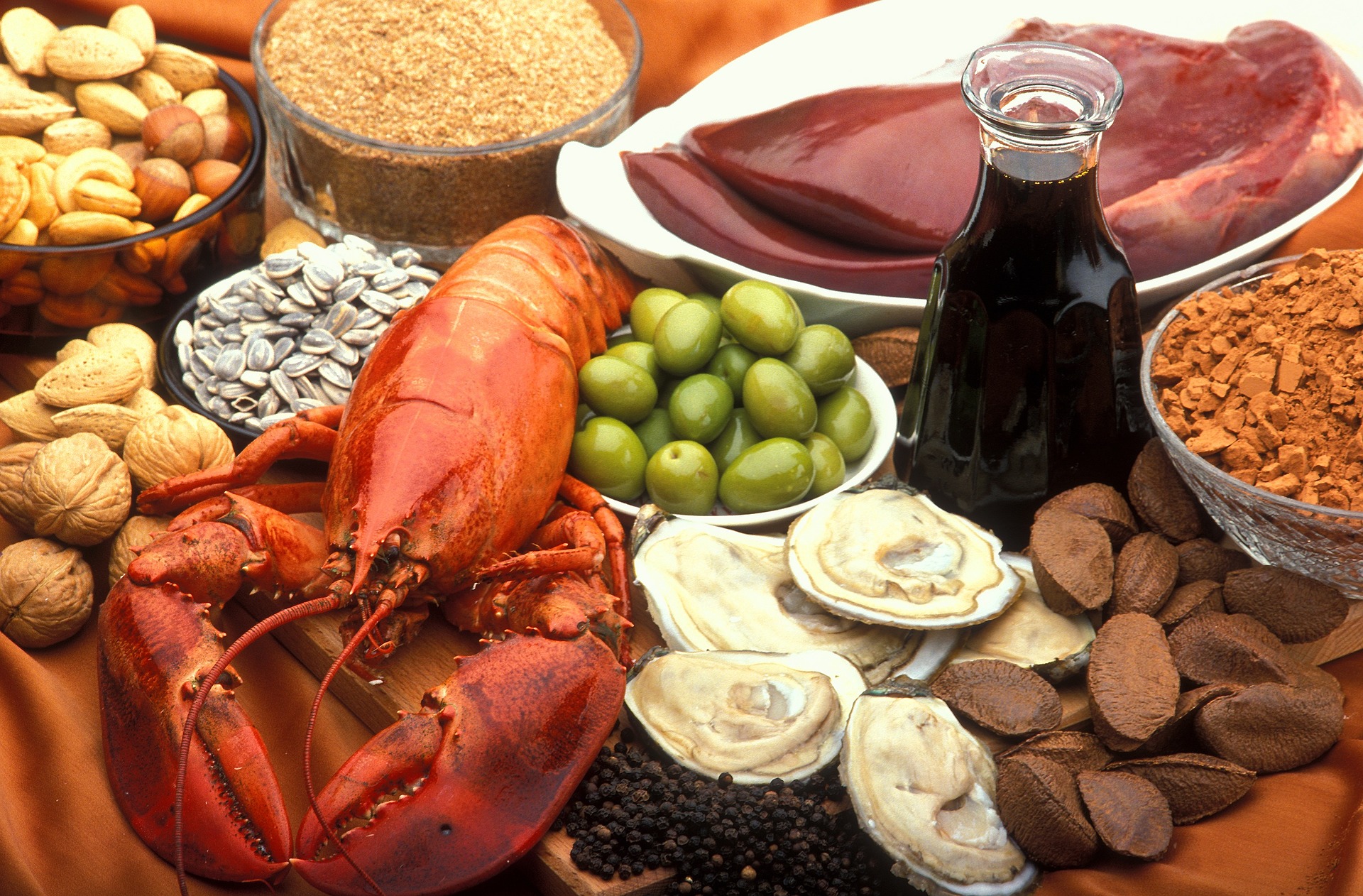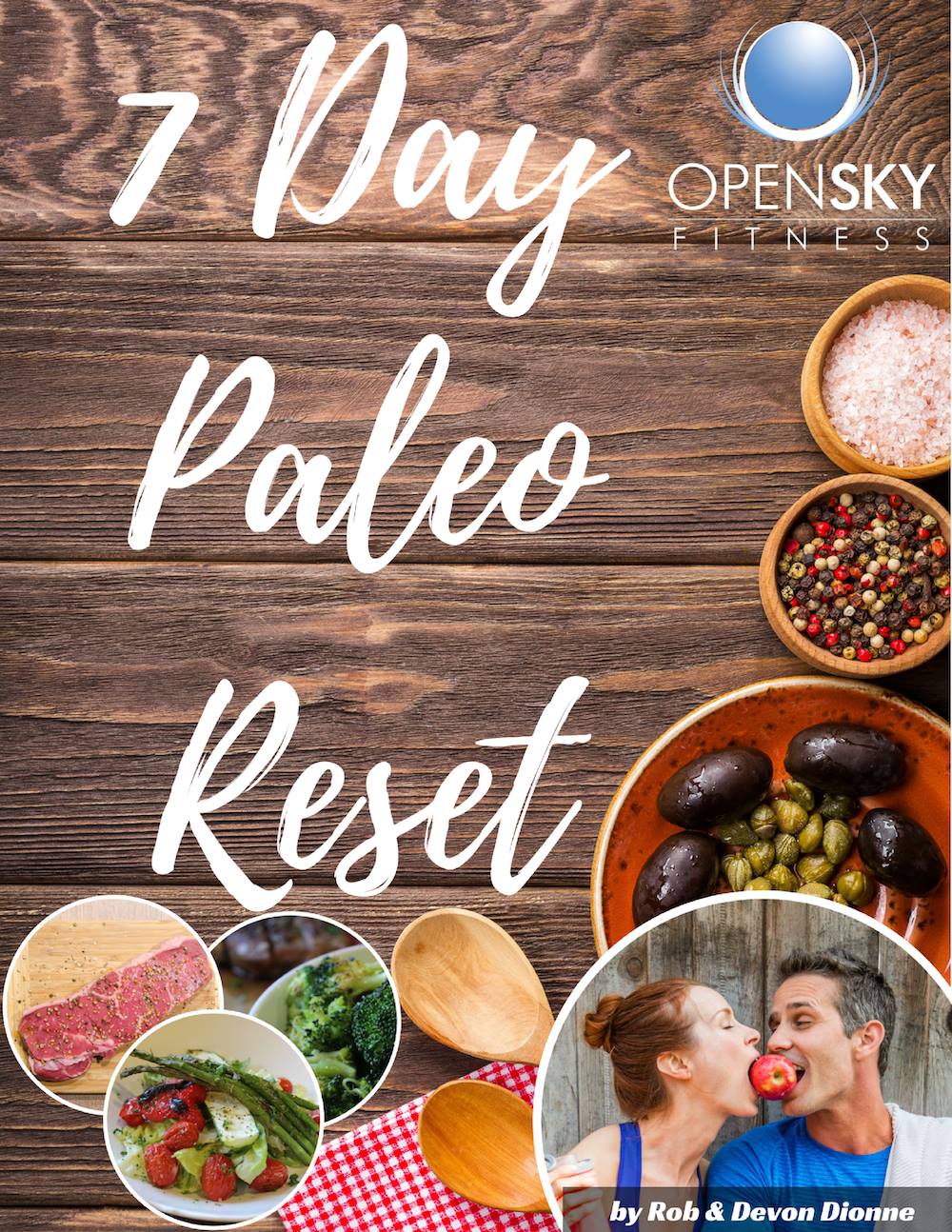 Join Our FREE 7 Day Paleo Rest
One of the best things you can do for your mind and body in your mission to get healthier is to focus on your nutrition. That's why we're allowing people to sign up now to join us for our next Free 7 Day Paleo Rest! It's all done via Facebook so no annoying emails that will fill up your inbox.
As part of the 7 Day Paleo Reset, we will provide you with:
Introduction to what the Paleo Diet is all about
7 Day guide to easy Paleo recipes
What batch cooking is and how to incorporate that into your lifestyle
Various content resources including generational eating habits, the importance of building a wellness community, and how to begin a new healthy lifestyle.
How to make an impact on your life and life a life full of wellness.
Simply go to openskyfitness.com/paleoreset. We have a website page in the works, but you can sign up to join us via this link.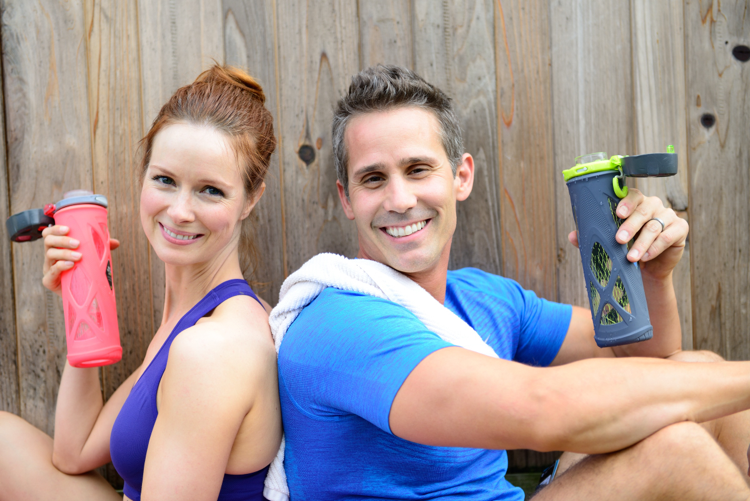 Look Out For Our Upcoming
Throw Back Thursday Podcast Episodes!
We'll be releasing new podcasts episodes on Thursdays that discuss previous episodes we've done, but we need your help! Go to the  Open Sky Fitness Facebook Group and tell us what your favorite episodes are. Then, Devon and I will re-listen to that episode, pick out the best parts and share even more insights on the topic.
We won't just be regurgitating the same information over again. Since we began this podcast, there's so much more information out their on health, nutrition, fitness, and personal wellness. So, each Thursday we'll really just be going deeper into your favorite topics!
Claim Your FREE Bacon + $10 Off
With Our Sponsor – ButcherBox
That's right! By listening to the Open Sky Fitness Podcast, you get the chance to get a free order of bacon plus $10 off your first ButcherBox purchase!!
ButcherBox delivers 100% grass-fed beef, free-range organic chicken, and heritage breed pork directly to your door. Think of them as the neighborhood butcher for modern America.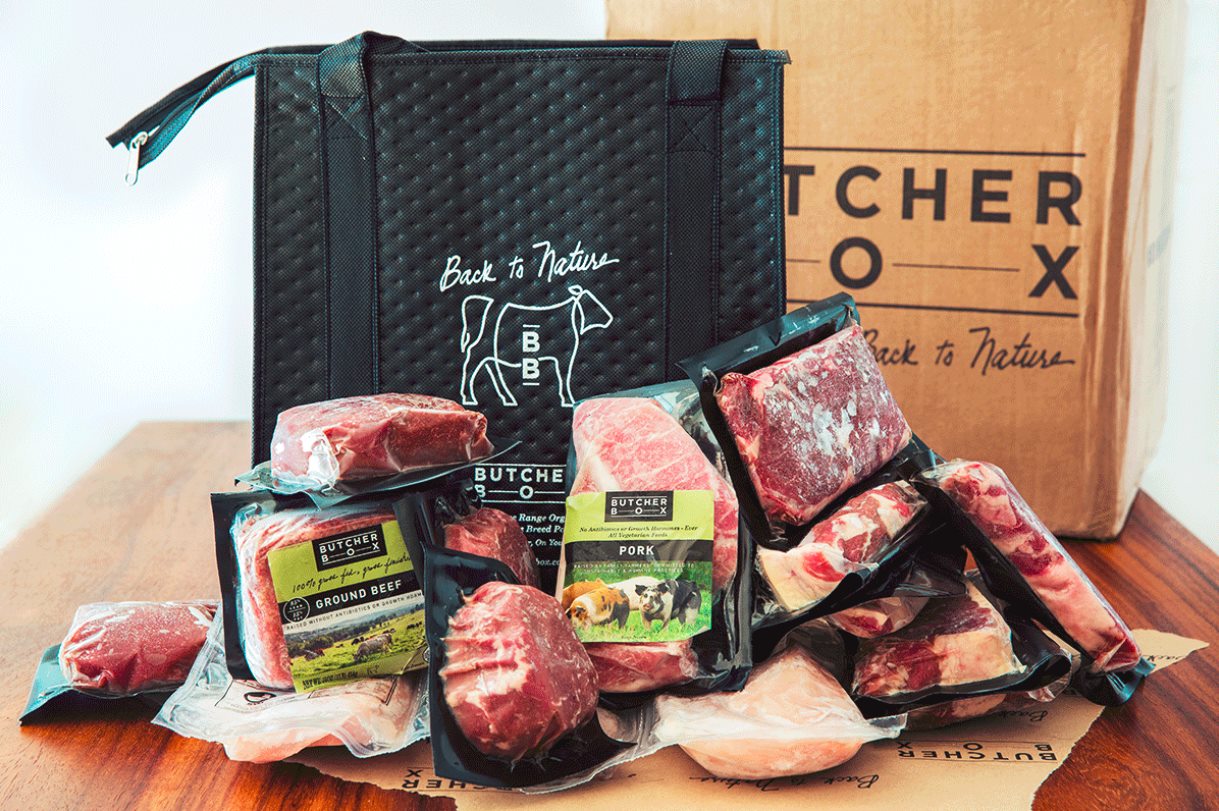 Join The Open Sky Fitness Podcast Group!
That's right! We have a closed Open Sky Fitness Podcast group on Facebook where you and everyone have the opportunity to talk about your health and fitness goals in a safe environment. We post workouts and start discussions about how to be strategic about finding a healthier you. Check it out!
Start Building Your Own Workouts and Meal Plan!
Download Results Tracker here!
Click To Download Home Workout Templates or text the word, "lifting," to 33444 to download the templates. 
Download the OSF Food Journal Now!
Have a Question or Review for Rob or Devon?
We love answering questions and getting feedback from you, our listener! If you have any questions to ask us, want to share a review of the show, or tell us any suggestions for guests/topics that you think would be great to have on the show, just email Rob at rob@openskyfitness.com or Devon at devon@openskyfitness.com or you can also leave us a review at www.openskyfitness.com/review, ask a question in the closed Open Sky Fitness Facebook Group and even text OSFreview to 33444 to get the link.
What You'll Hear on This Episode
00:00 Open Sky Fitness Introduction
1:15  Opening comments with Rob and Devon
1:30 Check out last week's show: OSF 201 with Wade Lightheart: Bodybuilder Nutrition – Optimize Your Digestion
8:00 Why we love our sponsor, ButcherBox, so much and how it can make eating healthy so much easier and cheaper.
5:40 About taking vitamins and supplementation
6:00 Why supplementation isn't a replacement for eating whole foods.
8:00 Obstacles people face and why taking vitamins and supplementation is a good idea in some cases plus why Devon took a holistic approach to eating whole foods and taking a variety of supplements to defeat her Lyme disease.
9:30 Why you should focus on whole foods first and then vitamins and supplements afterward.
10:00 The relationship between foods and vitamins during the digestion process.
12:00 Nutrients created in a lab vs. nutrients in whole, real foods.
13:15 Vitamin B19 – folate in natural foods vs. folic acid in supplements, the pros and cons of supplementation,  and which foods naturally have folate.
14:30 When supplementation is a great idea – gut issues, lack of vitamins in natural foods because of soil depletion.
15:00 The problems with soil depletion and its effect on the natural vitamins found in animals and organic foods.
17:00 The effects of importing foods from other countries, GMOs, and cross-breeding fruits and vegetables.
18:30 Why water depletion can affect our bodies and the benefits we used to receive from natural water including magnesium.
20:50 How low-calorie diets can keep you from receiving the vitamins and you need and why that's a good moment to do supplementation.
21:10 Why you want to do vitamins and supplements as you age or are taking more medicines. Plus benefits to taking them if you work out constantly, are stressed out or are around a lot of toxins.
21:50 What's the deal with brands labeling their packaged foods as being formulated or fortified with an assortment of vitamins and minerals?
26:20 What supplements Devon uses and why she recommends Magnesium as well as Vitamins D3, K2, C and possibly A.
27:00 Why we might be taking different vitamins and supplements in the future than we are now.
37:50 What vitamins we should be cautious about or avoid.
44:25 Multivitamins – are they actually beneficial? What about pre-natal?
46:00 Watch out for certain bodybuilding supplements and protein shakes plus which ones we recommend taking.
52:00 The warnings you need to know about combining vitamins and medication.
54:00  What foods can you eat that will give you the same benefits as vitamins and supplements?
57:20 Any other problems with supplements that we should know about.
59:40 Trusted sources you can look into about different vitamins and supplements.
1:00:00 Vitamins and supplement brands that Devon uses that are also trusted by integrative and functional medicine doctors.
1:01:40 What you should look out for or ask your doctor about.
1:06:50 Closing comments with Rob and Devon
1:06:55 Sign up starting June 18 for our next Sky Fit Challenge!
1:08:00 Open Sky Fitness Closing
RESOURCES MENTIONED DURING THE SHOW:
Get Fit with Free Downloads!
To Download Rob's FREE workout templates click below**
Ask Rob a Question or tell him what is working for you: Email Rob@OpenSkyFitness.com
Support This Podcast
To leave a Review for Rob and the Open Sky Fitness Podcast CLICK NOW!  Ratings and reviews are extremely helpful and greatly appreciated! They do matter in the rankings of the show and I read each and every one of them.
Contact our amazing sound engineer Ryan? Send him an e-mail here: info@stellarsoundsstudio.com
Thanks for Listening!
Thanks so much for joining us again this week. Have some feedback you'd like to share? Leave a note in the comment section below!
If you enjoyed this episode, please share it using the social media buttons you see at the bottom of the post.
Do you have any questions (and would like to hear yourself on the Open Sky Fitness Podcast)? Click on the link on the right side of any page on our website that says "Send Voicemail."
And finally, don't forget to subscribe to the show on iTunes to get automatic updates. It's free!
Thanks for listening/reading episode 202 – Vitamin Supplementation: Do You Need It?! We hope you have gained more knowledge on how to be a healthier you.