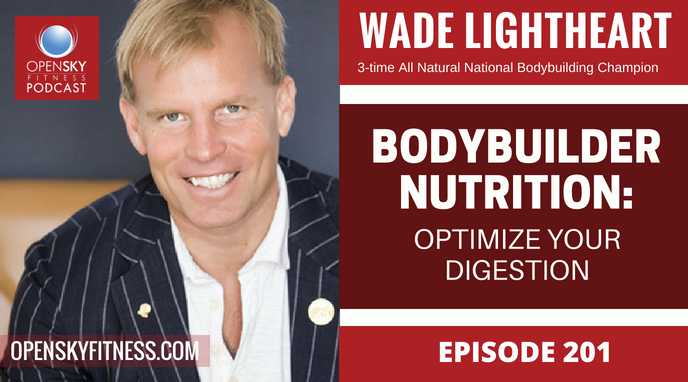 Bodybuilder Nutrition: Optimize Your Digestion with Wade Lightheart – Ep. 201
"The key component to success in the physical competition world and often to health and transcending disease states are all related to your digestion. How well you can assimilate and utilize the food that you're eating; no matter what it is and how well you can eliminate any waste that will prevent it from growing bad bacteria in the gut. That's the bottom line; you have to get your digestion figured out." – Wade Lightheart
On this week's episode of the Open Sky Fitness Podcast, we had 3-time All Natural National Bodybuilding Champion, Advisor to the American Anti-Cancer Institute, Director of Education at BiOptimizers Nutrition, Founder of the Prosperity & Health Alliance, and Enagic Master Trainer, Wade Lightheart, join us on the show. Wade is also a vegetarian and author of several best-selling books including Staying Alive in a Toxic World and The Wealthy Backpacker.
In this episode, Wade and I had an amazing discussion about how he came to be an All Natural National Bodybuilding Champion, how he dramatically transformed his health with meditation and becoming a vegetarian, plus all about optimizing your digestion with digestive enzymes and probiotics.
Specifically, you'll hear us discuss:
Life-changing events that led him to become interested in bodybuilding and exercise physiology.
How he discovered meditation and became a vegetarian bodybuilder.
Why natural bodybuilding essentially saved him from his party lifestyle.
His experience earning a spot to compete in the Mr. Universe Championships.
Whether or not a person can be a bodybuilder and be healthy at the same time.
What the journey was like to train as a vegetarian bodybuilder.
Why high quality cultured, digestive enzymes and probiotics are a great start for improving your gut health.
"We live in a culture that worships athletes and athletes have extremely high levels of fitness relative to their sport, but that doesn't necessarily that they're healthy. Fitness is a component of health, but it's not the total picture. So, as I discovered in the world of bodybuilding, you can be both fit and very unhealthy." – Wade Lightheart
The Ultimate Immune System Optimizer (The Good, The Bad, and the Ugly)
Get A Discount on BiOptimizers' MassZymes!
Crank Your Muscle Gains To New Heights By Flooding Your Muscles With Maximum Amino AcidsWithout Increasing Your Protein Intake By A Single Gram.
Thanks to a new amazing ingredient, MassZymes 3.0 has 30% more muscle-building power. This breakthrough in amino absorption helps flood your muscles with critical growth-enhancing amino acids…WITHOUT eating and drinking any more protein.
BiOptimizer's MassZymes will provide you with even more muscle-building benefits, such as:
Increase your absorption of key amino acids, like arginine, by up to 66.7% (key for blood flow, "pump" and testosterone)… citrulline (critical for fat-burning) by 45%… and tryptophan (essential for sleep, GH, and recovery) by 52.5%
Boost your absorption of certain vitamins, like folate, by up to 50%
Increase the joint-protecting benefits of glucosamine absorption by 42%
Heighten your glucose absorption by 55%, speeding muscle recovery
Repair damaged intestinal wall, which is where most absorption problems occur
And lift your overall energy level by as much as 18%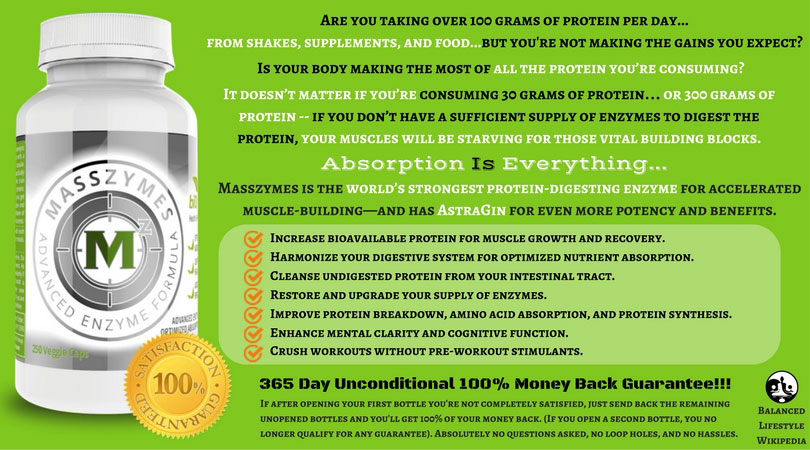 Take Wade's 12 Week Program For FREE
Just go to www.bioptimizers.com/open to take Wade's 12 Week Program for FREE!
In this 12 week program, you're going to discover how to achieve AWESOME health and double your energy with natural, tested, and scientific strategies.
Here's just a tiny sample of what you'll be seeing over the next 12 weeks:
How To Get 70 Percent More Energy In 30 Seconds Or Less
The Ultimate Key To High Performance, Health And Longevity
Mastering Your Mind For Health, Wealth And Happiness
How To Turn The Tide Against Uncontrollable Food Cravings
How To Select The Most Powerful Supplements For You
How To Stay Lean And Trim Without Sacrifice
The Simplest And Fastest Way To Detoxification And Great Skin
How to Optimize Your Brain For Super Intelligence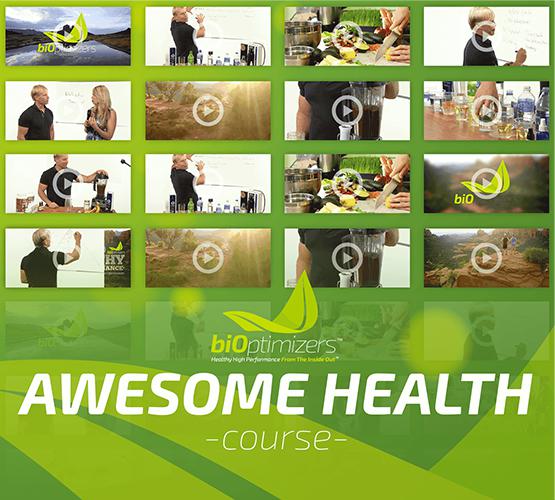 About Wade Lightheart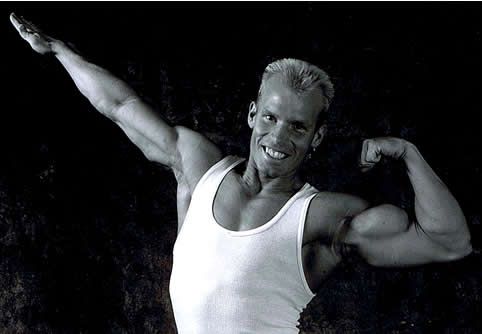 3-Time Canadian Natural Bodybuilding Champion, Wade Lightheart, is one of the world's premier authorities on Natural Nutrition and Training Methods. Having majored in Sports Science at the University of New Brunswick, he has authored numerous books on health, nutrition, and exercise which have sold in over 80 countries. Wade is sought out by athletes and high-performance oriented individuals worldwide for his advice on how to optimize their health and fitness levels.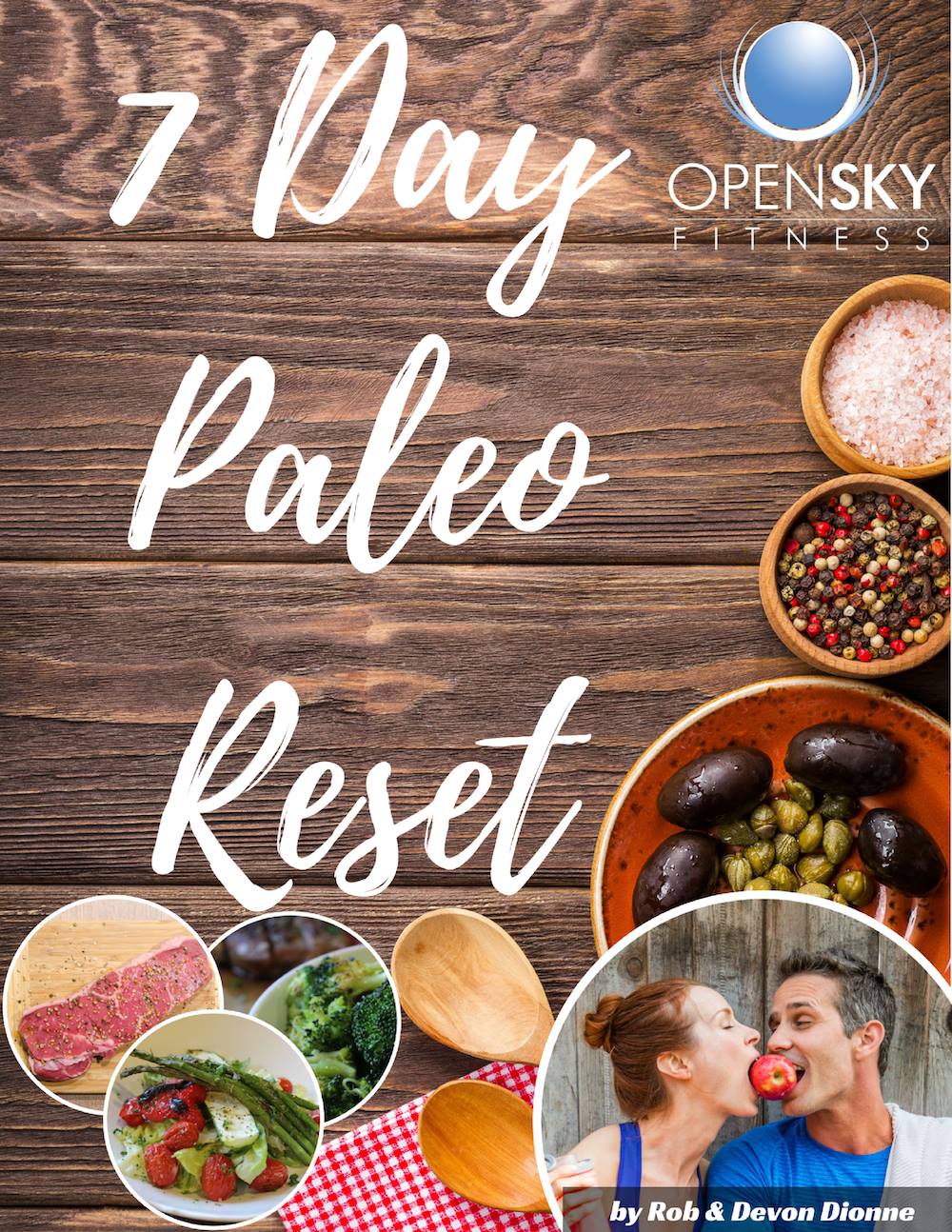 Join Our FREE 7 Day Paleo Rest
One of the best things you can do for your mind and body in your mission to get healthier is to focus on your nutrition. That's why we're allowing people to sign up now to join us for our next Free 7 Day Paleo Rest! It's all done via Facebook so no annoying emails that will fill up your inbox.
As part of the 7 Day Paleo Reset, we will provide you with:
Introduction to what the Paleo Diet is all about
7 Day guide to easy Paleo recipes
What batch cooking is and how to incorporate that into your lifestyle
Various content resources including generational eating habits, the importance of building a wellness community, and how to begin a new healthy lifestyle.
How to make an impact on your life and life a life full of wellness.
Simply go to openskyfitness.com/paleoreset. We have a website page in the works, but you can sign up to join us via this link.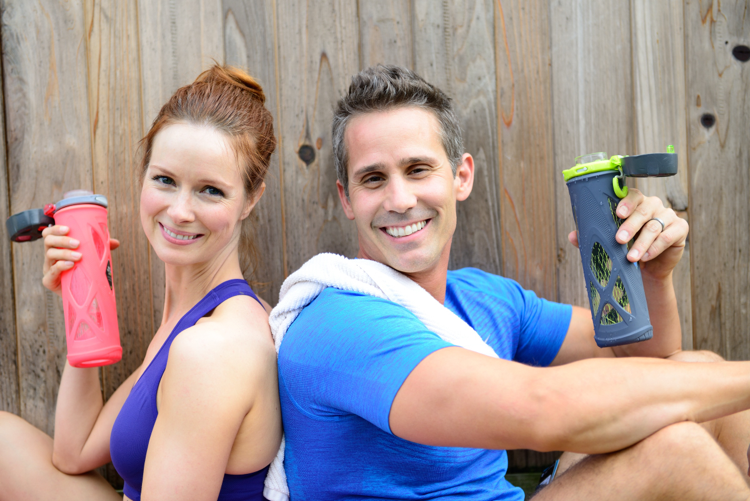 Look Out For Our Upcoming
Throw Back Thursday Podcast Episodes!
We'll be releasing new podcasts episodes on Thursdays that discuss previous episodes we've done, but we need your help! Go to the  Open Sky Fitness Facebook Group and tell us what your favorite episodes are. Then, Devon and I will re-listen to that episode, pick out the best parts and share even more insights on the topic.
We won't just be regurgitating the same information over again. Since we began this podcast, there's so much more information out their on health, nutrition, fitness, and personal wellness. So, each Thursday we'll really just be going deeper into your favorite topics!
Claim Your FREE Bacon + $10 Off
With Our Sponsor – ButcherBox
That's right! By listening to the Open Sky Fitness Podcast, you get the chance to get a free order of bacon plus $10 off your first ButcherBox purchase!!
ButcherBox delivers 100% grass-fed beef, free-range organic chicken, and heritage breed pork directly to your door. Think of them as the neighborhood butcher for modern America.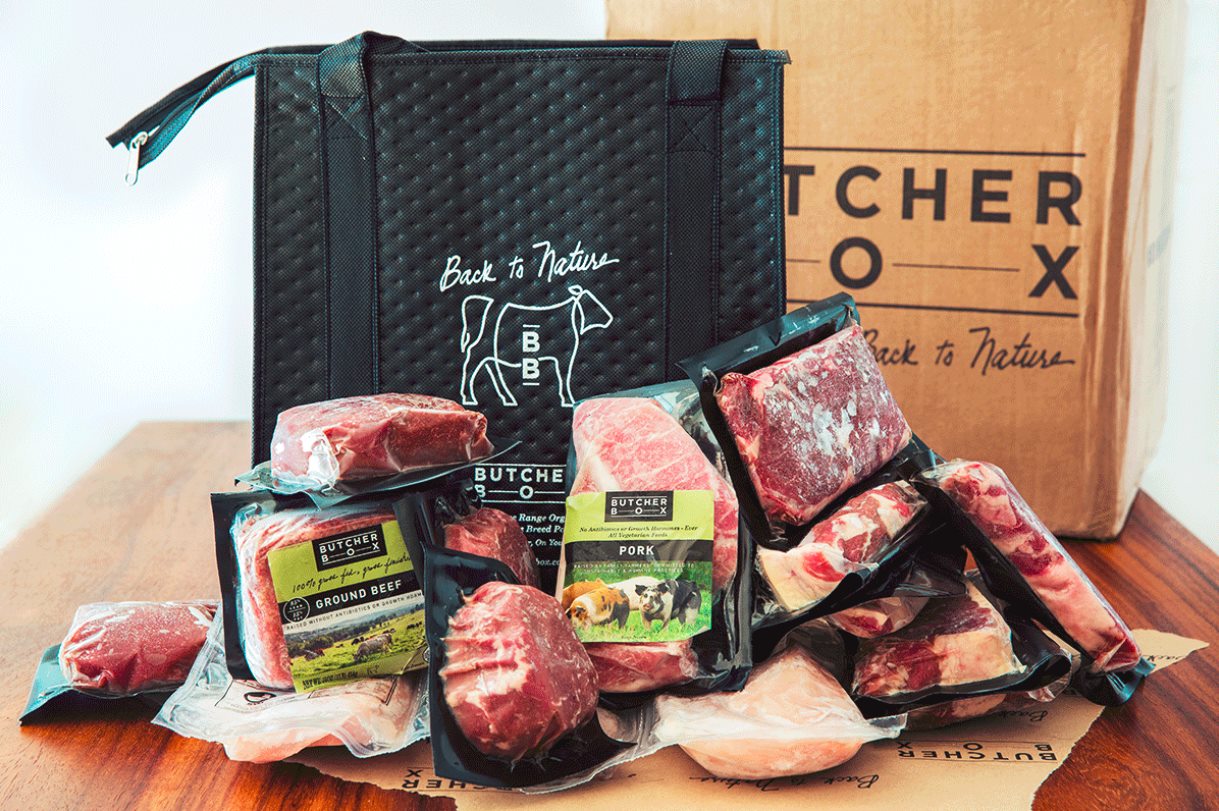 Join The Open Sky Fitness Podcast Group!
That's right! We have a closed Open Sky Fitness Podcast group on Facebook where you and everyone have the opportunity to talk about your health and fitness goals in a safe environment. We post workouts and start discussions about how to be strategic about finding a healthier you. Check it out!
Start Building Your Own Workouts and Meal Plan!
Download Results Tracker here!
Click To Download Home Workout Templates or text the word, "lifting," to 33444 to download the templates. 
Download the OSF Food Journal Now!
Have a Question or Review for Rob or Devon?
We love answering questions and getting feedback from you, our listener! If you have any questions to ask us, want to share a review of the show, or tell us any suggestions for guests/topics that you think would be great to have on the show, just email Rob at rob@openskyfitness.com or Devon at devon@openskyfitness.com or you can also leave us a review at www.openskyfitness.com/review, ask a question in the closed Open Sky Fitness Facebook Group and even text OSFreview to 33444 to get the link.
What You'll Hear on This Episode
00:00 Open Sky Fitness Introduction
1:15  Opening comments with Rob and Devon
1:30 Check out last week's show: OSF 200 – Juggling Your Family's Health Starts With You with Alek Lev and Jeff Meacham
3:00 All about the documentary, The Magic Pill, that focuses on a whole food/Ketogenic based diet.
4:30 Benefits of the Ketogenic diet and the importance of correctly following it.
8:00 Why we love our sponsor, ButcherBox, so much and how it can make eating healthy so much easier and cheaper.
10:00 Introduction to Wade Lightheart
11:00 Life-changing events that led him to become interested in bodybuilding and exercise physiology.
16:00 Is there a way to live a healthy lifestyle as a bodybuilder no matter if you're a vegetarian, Keto, or anything else?
17:30 How bodybuilding has turned into a sub drug culture.
19:00 His experience using steroids and drug cycling during for bodybuilding competitions.
21:00 How he discovered meditation and became a vegetarian bodybuilder.
23:30 How bodybuilding essentially saved him from his party lifestyle.
27:00 His experience earning a spot to compete in the Mr. Universe Championships.
28:30 Can you be a bodybuilder and be healthy at the same time?
29:30 Why Rob decided to compete in a bodybuilding competition.
31:00 Lessons in health in the bodybuilding world. 
33:30 What the journey was like to train as a vegetarian bodybuilder.
36:00 How he was introduced to gut health through the use of probiotics and digestive enzymes.
37:20 His experience going raw and following a vegan diet to prepare for one of his competitions and how he actually did better than before.
38:50 Is it natural to take in all of these supplements for a vegan or vegetarian diet?
41:00 How he was able to overcome his partying lifestyle to live a healthier life with mindfulness.
43:30 His philosophy on being a vegetarian and what he suggests other people do when deciding on which diet to follow.
46:00 Why high quality cultured, digestive enzymes and probiotics are a great start for improving your gut health and stopping inflammation from occurring in the body.
50:00 The difference between an enzyme and probiotic.
54:00 How mono-agriculture has greatly altered the food we grow and eat.
56:00 What probiotics are and why they're so important.
1:00:00 How our ancient ancestors consumed healthy bacteria from natural food compared to the unnatural foods we eat now.
1:04:00 How fermented foods help to improve our gut health.
1:06:40 How he ferments coconuts.
1:07:30 The supplements he has developed and why they're so helpful.
1:16:00 Where they can connect with Wade and all about his course on the BiOptimizers website.
1:18:50 Closing comments with Rob and Devon
1:20:30 Open Sky Fitness Closing
RESOURCES MENTIONED DURING THE SHOW:
Get Fit with Free Downloads!
To Download Rob's FREE workout templates click below**
Ask Rob a Question or tell him what is working for you: Email Rob@OpenSkyFitness.com
Support This Podcast
To leave a Review for Rob and the Open Sky Fitness Podcast CLICK NOW!  Ratings and reviews are extremely helpful and greatly appreciated! They do matter in the rankings of the show and I read each and every one of them.
Contact our amazing sound engineer Ryan? Send him an e-mail here: info@stellarsoundsstudio.com
Thanks for Listening!
Thanks so much for joining us again this week. Have some feedback you'd like to share? Leave a note in the comment section below!
If you enjoyed this episode, please share it using the social media buttons you see at the bottom of the post.
Do you have any questions (and would like to hear yourself on the Open Sky Fitness Podcast)? Click on the link on the right side of any page on our website that says "Send Voicemail."
And finally, don't forget to subscribe to the show on iTunes to get automatic updates. It's free!
Thanks for listening/reading episode 201 with Wade Lightheart – Bodybuilder Nutrition: Optimize Your Digestion! We hope you have gained more knowledge on how to be a healthier you.