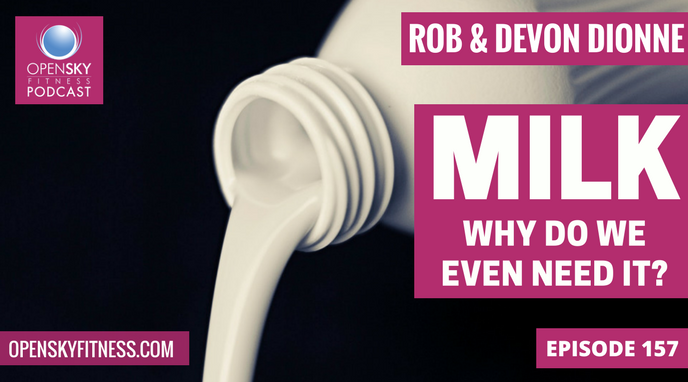 Milk: Why Do We Even Need It? – Ep. 157
Today's episode of the Open Sky Fitness Podcast is all about dairy, specifically on milk. Devon and I will be going to great detail about the following topics:
The history of dairy and milk
Why are humans consuming it
The pros and cons of milk
Which foods have more nutrients than milk
Specific studies done about milk
Raw Milk vs. Pasteurized Milk
Our recommendations
We have a ton of great information here and hope you find it very beneficial. As always, you can contact either Devon and I to talk more about dairy and nutrition or jump on over to our Open Sky Fitness Facebook Group and talk about it there with us and other listeners.
The History of Dairy
"65% of the world is lactose-intolerant so why are we even drinking it? Why those people intolerant when other people can consume it?" -Rob Dionne
We began to consume dairy around 10,000 BC when agriculture became part of civilization.
Drinking milk began in northern Europe in the Scandanavia region where Denmark, Norway, Sweden, and Finland are located.  Because there was a lack of sun and due to the climate, they experienced longer winters and could drink it more often during the year. Therefore, these ancestors were able to consume and properly digest milk which gave them the advantage to be healthier and pass on their good genes for future generations.
Because our Scandinavian ancestors were not receiving enough Vitamin D, Calcium, and Vitamin K from the lack of sun, milk was able to provide them with these nutrients.
Romania and Hungary were some of the first European countries to begin consuming dairy. Over time, the consumption of dairy became more popular in western Europe from Italy to England. Around 6,000 years ago, they began to eat fermented milk in the form of cheese, butter, and yogurt.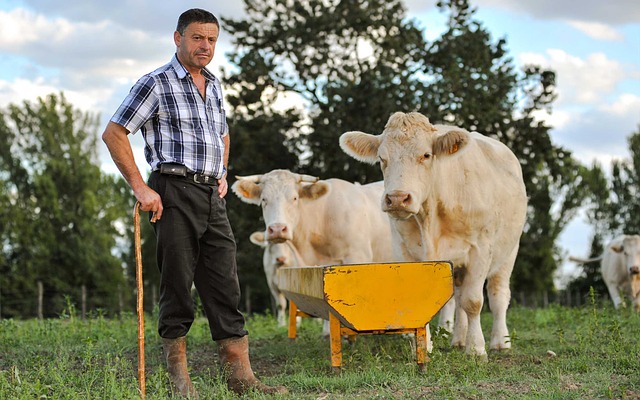 Why Are Some People Lactose Intolerant?
If a person is lactase persistant, then they're able to produce the enzyme, lactase, which allows them to consume and digest the carbohydrate, lactose, and be lactose tolerant.  If you're lactose intolerant, then your body is unable to properly break down and digest dairy.
People who are descended from Asia, Africa, Mexico, or who have a Native American background have a 75-90% of being lactose intolerant. 
The origins of lactase persistent or the ability to digest dairy happened in Central Europe. Again, the most lactose tolerant populations are in the Scandinavia region – Sweden, Finland, Norway, and Denmark who probably had ancestors that emigrated from Central Europe.
Is Milk THAT Nutritious?
The US Department of Agriculture recommends drinking 3 cups of milk per day to have healthy bones and avoid osteoporosis. However, a Harvard study showed that large amounts of calcium including the US Department of Agriculture's suggestion of 3 cups of milk or more a day can actually lead to higher chances of having ovarian or prostate cancer.
In another study, dairy did not benefit post-menopause women with osteoporosis. However, fermented dairy like Kefir and aged cheese can be beneficial.
But don't let those studies keep you back from consuming milk and other dairy products. Milk is nutritious and does have great benefits. It's just not as nutritious as we once thought it was.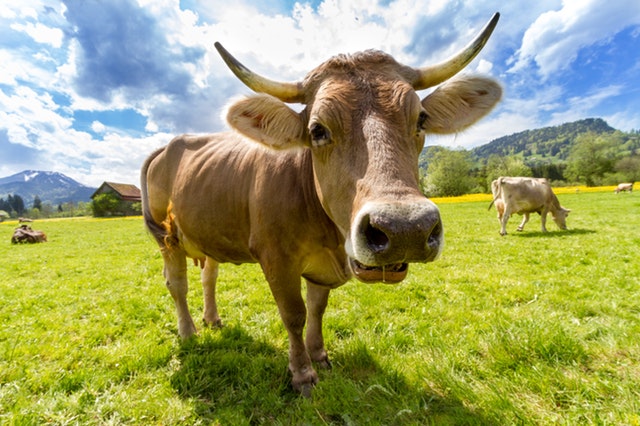 Pros of Milk and Dairy
Some benefits of milk include the fat that it's super easy to find everywhere, has good nutrients, it's delicious, it's inexpensive and it's a great source of dietary fat and protein. In fact, if you do want to gain weight such as for building muscle, it's really great to drink it as long as your body can actually digest it.
And even though it might not help improve osteoporosis, it's still good for the bones and has lots of calcium. 
Cons of Milk and Dairy
Even if milk and dairy products do have a lot of good benefits, there are some negative factor as well such as:
Lactose intolerant
Allergies
Growth hormone levels
Estrogen hormone levels
Acne
Asthma
Bone loss
Ovarian and prostate cancer
Foods That Have More Nutrition Than Milk
Even though milk has a ton of great nutrients like calcium, protein, potassium, and Vitamins B12 and D, you can get the same and even more from whole foods.
Calcium – One cup of each matches a cup of milk which contains 300 mg of calcium:
Collard greens
Beets
Kale
You can get more protein from:
Meats
Fish
Nuts
Soy
Seeds
While there may be 300 mg of potassium in 1 cup of milk, there's just as much or more in:
Bananas
Apples
1 cup of coconut water has 600 mg
1 avocado has 900 mg
In 1 cup of cottage cheese, you may have 16% of your Vitamin B12, but there's 300% of it in just 1 ounce of beef liver.  Also, salmon has 400 IUs of Vitamin D and 3 ounces of sardines has 100% amount of Vitamin B.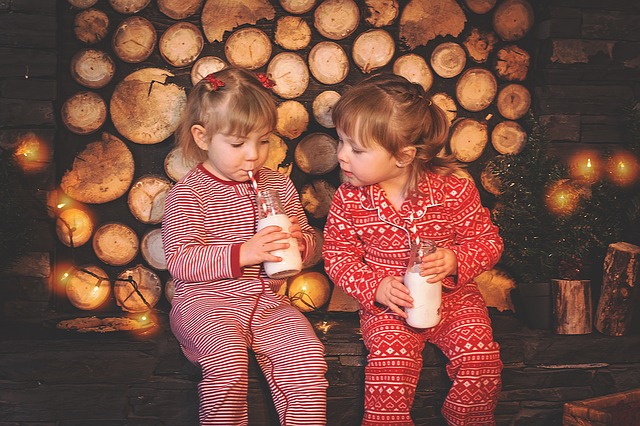 Lactose Intolerant vs Dairy Allergy
If you have a dairy allergy, your body wants to attack the casing or the protein in the product. If you're lactose intolerant, your body is unable to digest the lactose in the milk
You have a dairy allergy if you notice the following symptoms:
Swollen lip, tongue, throat, or face
Skin reactions like a rash, itching, or hives
Congestion
Wheezing
Coughing
Not much you can do for casing allergies, but you cannot have milk at all whatsoever. Some people may say it's okay to have ghee, but even that has some casing in it.
Signs that you have a whey protein allergy include some redness around the eyes or nose, watery eyes, and a rash.
If you're lactose intolerant, you'd experience the following signs within 30 minutes to 2 hours of eating:
Gas
Bloating
Diarrhea
Stomach cramps
When our stomachs rumble, it usually means we're hungry. On the other hand, after we've eaten, our stomachs making sounds means that it's having problems digesting the food and there's an excess amount of gas in the stomach.
On solution is the eat protein isolated whey which can help your stomach.
The 3 Types of Lactose Intolerance
Type 1 – The ability to tolerate and digest lactose decreases with age. In your 20s you could, but now in your 40s, you can't tolerate it because you cannot produce the lactase that is necessary to break it down.
Type 2 – You have a lactase deficiency in your small intestine
Type 3 – Congenital deficiency when a baby is born with little or no lactase.
Raw vs Pasteurized Milk
We've been drinking pasteurized milk for decades, but what about raw milk? What pros and cons are there to consuming raw instead of pasteurized milk?
If you choose to drink raw milk, it has to come from a source that's close to you because it only lasts 3-7 days before it goes bad. However, you can freeze it for up to a year. Just make sure you shake up really good first before putting it into the freezer.
Compared to pasteurized milk, there's a higher chance (up to 25%) of getting e. coli bacteria into your system. Make sure you choose a farm that is well cleaned and sanitized in order to avoid e. coli.
Some communities only drink raw milk and they have the best teeth and jaw structure because of the nutritional value.
In studies, raw milk has the following benefits:
Help children with asthma
Extra enzymes to digest it
More probiotics
Helps improve skin conditions:
More Omega 3 fats
Fewer Omega 5 fats
While raw milk can help improve asthma and acne, pasteurized milk actually makes it worse. 
Thursday Night Live
Q & A Sessions with Rob and Devon
Each Thursday night at 7:15pm PST via the closed Open Sky Fitness Facebook Group , Devon and I will be online to answer an questions you may have about health, wellness, fitness, nutrition, lifestyle etc. Ask us anything!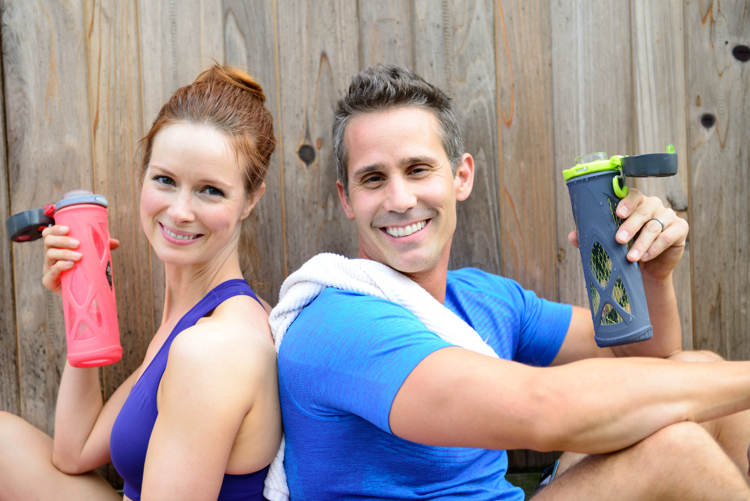 Join The Open Sky Fitness Podcast Group!
That's right! We have a closed Open Sky Fitness Podcast group  on Facebook where you and everyone have the opportunity to talk about your health and fitness goals in a safe environment. We post workouts and start discussions about how to be strategic around finding a healthier you. Check it out!
Start Building Your Own Workouts and Meal Plan!
Download Results Tracker here!
Click To Download Home Workout Templates or text the word, "lifting," to 33444 to download the templates. 
Download the OSF Food Journal Now!
Have a Question or Review for Rob or Devon?
We love answering questions and getting feedback from you, our listener! If you have any questions to ask us, want to share a review of the show, or tell us any suggestions for guests/topics that you think would be great to have on the show, just email Rob at rob@openskyfitness.com or Devon at devon@openskyfitness.com or you can also leave us a review at www.openskyfitness.com/review, ask a question in the closed Open Sky Fitness Facebook Group and even text OSFreview to 33444 to get the link.
What You'll Hear on This Episode
00:00 Open Sky Fitness Introduction
1:15  Opening comments with Rob and Devon
1:45  Recap on last week's episode OSF 156- Dr. David Perlmutter: The Inflammation Connection – Brain & Gut Health
1:55  Today's episode: Dairy and specifically, milk
2:40  Shout out to our online OSF Facebook Podcast group!
3:00 Contact Rob and Devon for One -on- One coaching
4:00  Why is milk a popular topic right now?
4:45  Why are some people able to consume dairy and not others?
11:00  When and how we started to consume milk
16:20  Milk nutrition vs Whole Food nutrition
23:00 Pros of milk and dairy
25:30  Cons of milk and dairy
26:30  The differences between a milk allergy and being lactose intolerant
30:00  The 3 Types of Lactose Intolerance
31:00  Signs of being lactose intolerant
35:00  Symptoms of being allergic to the casing in milk
37:45  Signs you have a whey protein allergy
38:00 Hormones and dairy
47:00  Is dairy necessary for Osteoporosis?
52:20  Why more milk can increase a women's chances of having ovarian cancer or men of having prostate cancer.
55:00  Raw vs Pasteurized MILK
1:01:10 Closing comments with Rob and Devon
1:06:50 Open Sky Fitness Closing
RESOURCES MENTIONED DURING THE SHOW:
Get Fit with Free Downloads!
To Download Rob's FREE workout templates click below**
Ask Rob a Question or tell him what is working for you: Email Rob@OpenSkyFitness.com
Support This Podcast
To leave a Review for Rob and the Open Sky Fitness Podcast CLICK NOW!  Ratings and reviews are extremely helpful and greatly appreciated! They do matter in the rankings of the show and I read each and every one of them.
Contact our amazing sound engineer Ryan? Send him an e-mail here: info@stellarsoundsstudio.com
Thanks for Listening!
Thanks so much for joining us again this week. Have some feedback you'd like to share? Leave a note in the comment section below!
If you enjoyed this episode, please share it using the social media buttons you see at the bottom of the post.
Do you have any questions (and would like to hear yourself on the Open Sky Fitness Podcast)? Click on the link on the right side of any page on our website that says "Send Voicemail."
And finally, don't forget to subscribe to the show on iTunes to get automatic updates. It's free!
Thanks for listening/reading Episode 157 – Milk: Why Do We Even Need It? We hope you have gained more knowledge on how to be a healthier you.