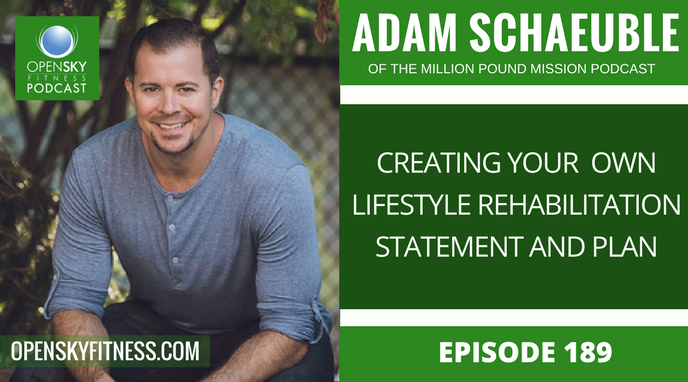 Adam Schaeuble: Creating Your Own Lifestyle Rehabilitation Statement and Plan – Ep. 189
"By switching from just negative thinking to openly reminding myself about all of the positive things that I wanted to accomplish, that changed everything for me. It allowed me to just own my life and create the life that I wanted." – Adam Schaeuble
On this week's episode of the Open Sky Fitness Podcast, we had Health Coach of TransformationCoach.Me and Host of the Million Pound Mission Podcast, Adam Schaeuble, join us to share his own weight loss journey, his 5-Year plan to creating the life he wanted and now lives every day as well as his best advice for creating a healthy strategy for life via plans like the Amazing Results Formula and the Next Level Goal Developer.
Adam is a great reminder that we're never alone in our health journey and it's people like him who will help you get the results you want because they are just so passionate about helping others.
One of the biggest factors to getting fit is your environment and Adam also shared a lot of great insight on how to help your family and loved ones start focusing on their health as well. 
Before we got into the interview with Adam, Devon and I also took some time to discuss a question that came up in the  
Open Sky Fitness Facebook Group: What natural foods can you have if you have low blood sugar?
Win a Copy of The Third Component!
Adam is giving away 5 copies of his book, The Third Component! All you have to do is just send him a message via social media to let him know that you listened to this podcast episode.
Contact him via: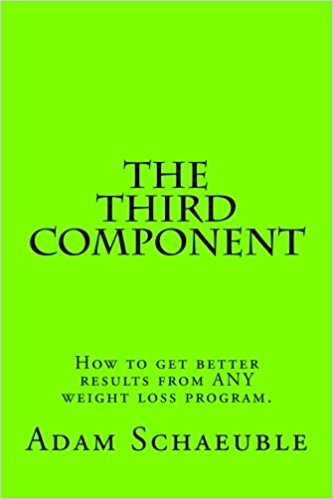 When people want to lose weight they tend to focus on their exercise and/or their nutrition regimen. This book focuses on a third component that the author believes to be eight times more important to the transformation process when compared to exercise or nutrition. Adam Schaeuble is a product of his product as he has lost over 100lbs himself using his own unique methods.
Adam has applied these unique methods to over 1,000 clients in his hometown producing over 35,000 LBS of weight loss. In The Third Component, you will start off by learning Adam's "Amazing Results Formula" and how to apply that to your transformation process. Next, you will learn how to navigate the Transformation Timeline and uncover the three pain points that everyone must cross in order to have a successful transformation. Adam believes in a concept that he calls Lifestyle Rehabilitation and he will show you how to create a Lifestyle Rehabilitation Statement so that you can design the ideal YOU and maintain daily accountability with your goals.
Goal setting is something that everyone loves to do, but actually achieving those goals takes a lot of work and a solid game plan. Adam uses his six-step Goal Achieving Process with his personal coaching clients with amazing success and now he will reveal this process to his readers. The main objective of this book is to show you how to properly lose weight, and maintain your results, at the lowest possible price.
How Adam Improved His Life with a 5-Year Plan
"Life can throw us so many curve balls and bring a lot of tough moments into our lives, but we can still be consistent with something. If we are just chipping away and not giving up, that consistency over time is magic." – Adam Schaeuble
To set his goals in motion, Adam wrote a 5-year plan for what he wanted his life to look like including how he wanted to feel about his physical body, business, and relationship. He wrote it all down in the present tense so that it sounded like everything was real. Then, he set a deadline for when he would accomplish all of his goals. He never told anybody what he was doing until he opened up his facility.
Every morning and every night, he would read his 5-Year plan out loud. He read out loud each morning to help him focus on his goals and then again at night for accountability and to see whether or not he progressed with his goals. If he found that he had not made some small improvement that day, then he had to do something like watching a video, write an email to make a connection, solidify a relationship or read a book to help him move closer to his goals.
What Makes TransformationCoach.Me Different?
Adam's Amazing Results Formula – 4 Components to Losing Weight
Adam's Amazing Results Formula has been broken down into 4 simple components to helping you lose weight. This is a really great tool to help you decide whether or not you have all 4 components to be ready for your weight loss transformation for at least a 28-day cycle
First Component – You have to be committed to your nutrition plan
Second Component – You must be committed to an exercise regime
Third Component – Identify and understand your danger zones (stress from work or family for example)
Fourth Component – Consistency over time
About Adam Schaeuble
Adam Schaeuble and his transformation team specialize in helping people that are interested in transforming their bodies, habits, and lifestyles. Adam helps his clients rehabilitate their lifestyles through specific strategic thinking concepts so that they can shorten their learning curve and experience greater results from any exercise or nutrition regimen.
Adam created the Meltdown Fat Loss Bootcamp in 2009 and over the next six years, he was able to impact over 1,000 clients with over 35,000 LBS of weight loss results…..just in his hometown of Bloomington, Indiana. In 2016 Adam launched his new website TransformationCoach.Me in order to expand his ability to make a positive impact. He is also the author of the book The Third Component.
Adam obsessively pursues solutions to his client's danger zones so that they can reach new levels of personal achievement with their health and fitness.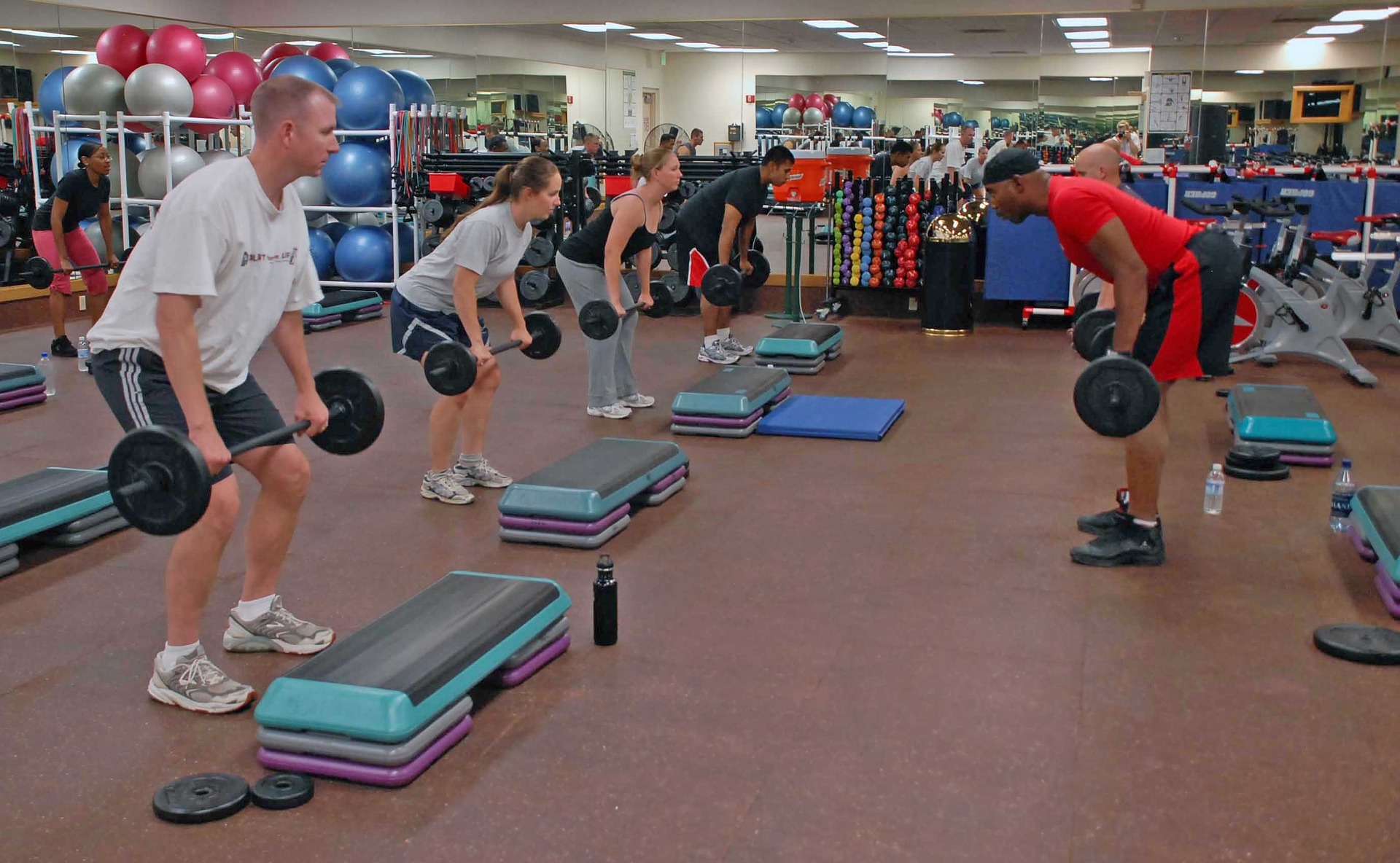 Look Out For Our Upcoming
Throw Back Thursday Podcast Episodes!
We'll be releasing new podcasts episodes on Thursdays that discuss previous episodes we've done, but we need your help! Go to the  Open Sky Fitness Facebook Group and tell us what your favorite episodes are. Then, Devon and I will re-listen to that episode, pick out the best parts and share even more insights on the topic.
We won't just be regurgitating the same information over again. Since we began this podcast, there's so much more information out their on health, nutrition, fitness, and personal wellness. So, each Thursday we'll really just be going deeper into your favorite topics!
Claim Your FREE Bacon + $10 Off
With Our Sponsor – ButcherBox
That's right! By listening to the Open Sky Fitness Podcast, you get the chance to get a free order of bacon plus $10 off your first ButcherBox purchase!!
ButcherBox delivers 100% grass-fed beef, free-range organic chicken, and heritage breed pork directly to your door. Think of them as the neighborhood butcher for modern America.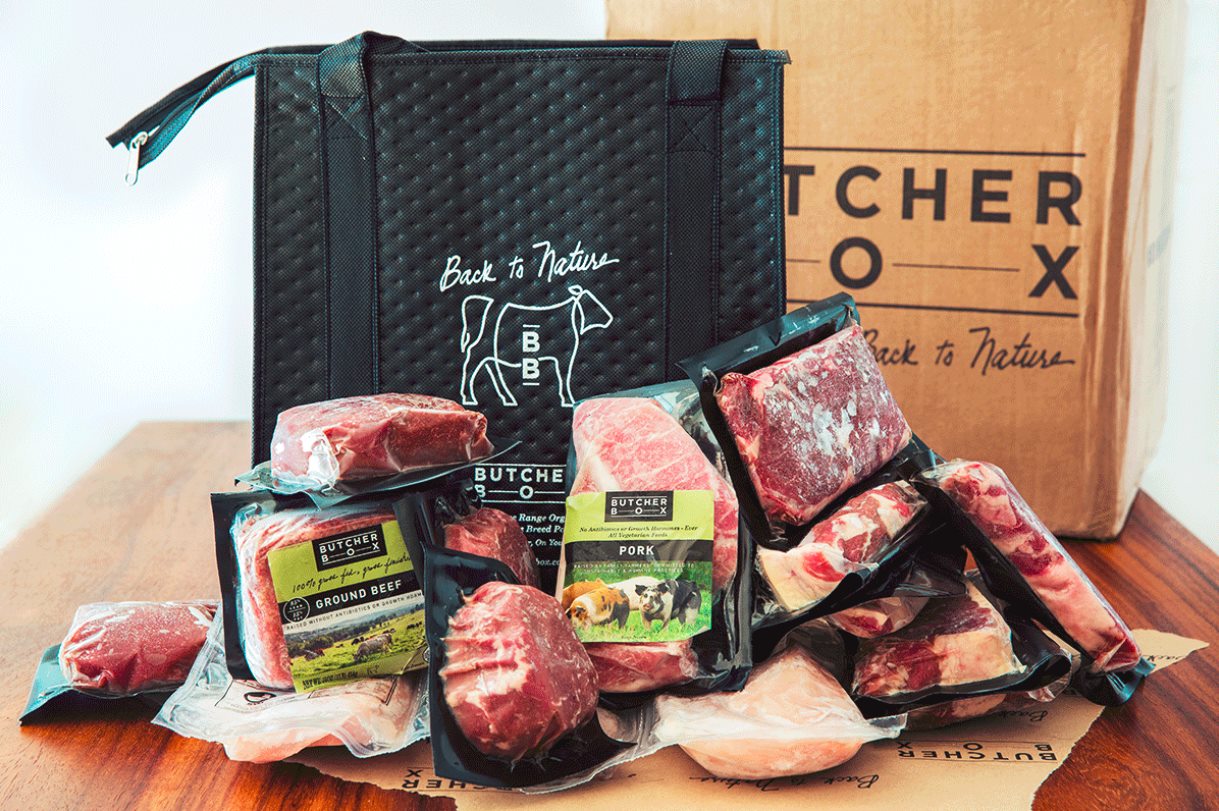 Join The Open Sky Fitness Podcast Group!
That's right! We have a closed Open Sky Fitness Podcast group on Facebook where you and everyone have the opportunity to talk about your health and fitness goals in a safe environment. We post workouts and start discussions about how to be strategic about finding a healthier you. Check it out!
Start Building Your Own Workouts and Meal Plan!
Download Results Tracker here!
Click To Download Home Workout Templates or text the word, "lifting," to 33444 to download the templates. 
Download the OSF Food Journal Now!
Have a Question or Review for Rob or Devon?
We love answering questions and getting feedback from you, our listener! If you have any questions to ask us, want to share a review of the show, or tell us any suggestions for guests/topics that you think would be great to have on the show, just email Rob at rob@openskyfitness.com or Devon at devon@openskyfitness.com or you can also leave us a review at www.openskyfitness.com/review, ask a question in the closed Open Sky Fitness Facebook Group and even text OSFreview to 33444 to get the link.
What You'll Hear on This Episode
00:00 Open Sky Fitness Introduction
1:15  Opening comments with Rob and Devon
1:30 Check out last week's show – OSF 188 – Cell Phones: Health Risks and How to Avoid Them
2:20 What natural foods can you have if you have low blood sugar?
7:30 Introduction to Adam Schaeuble
8:40 What is Adam's Million Pound Mission?
12:00 Adam's own journey to losing weight.
16:50  What Adam included in his 5-year plan to improve his lifestyle
19:50 How Adam was able to not put so much pressure on himself and his 5-year plan.
22:40 Adam's approach to set realistic goals without aiming too low or too high.
25:30  Adam's Amazing Results Formula and its 4 Components to Losing Weight
33:00 How he helps his clients come up with their individual goals with The Next Level Goal Developer
39:00 How to set yourself up for success via your environment
47:00  How to clean up your diet according to Adam Schaeuble
51:00 Family nutrition: How to lead by example and not by forcing them
1:02:00  Closing comments with Rob and Devon
1:03:00 Check out our Open Sky Fitness Podcast Group on Facebook
1:03:50 Open Sky Fitness Closing
RESOURCES MENTIONED DURING THE SHOW:
Get Fit with Free Downloads!
To Download Rob's FREE workout templates click below**
Ask Rob a Question or tell him what is working for you: Email Rob@OpenSkyFitness.com
Support This Podcast
To leave a Review for Rob and the Open Sky Fitness Podcast CLICK NOW!  Ratings and reviews are extremely helpful and greatly appreciated! They do matter in the rankings of the show and I read each and every one of them.
Contact our amazing sound engineer Ryan? Send him an e-mail here: info@stellarsoundsstudio.com
Thanks for Listening!
Thanks so much for joining us again this week. Have some feedback you'd like to share? Leave a note in the comment section below!
If you enjoyed this episode, please share it using the social media buttons you see at the bottom of the post.
Do you have any questions (and would like to hear yourself on the Open Sky Fitness Podcast)? Click on the link on the right side of any page on our website that says "Send Voicemail."
And finally, don't forget to subscribe to the show on iTunes to get automatic updates. It's free!
Thanks for listening/reading Episode 189 with Adam Schaeuble: Creating Your Own Lifestyle Rehabilitation Statement and Plan! We hope you have gained more knowledge on how to be a healthier you.