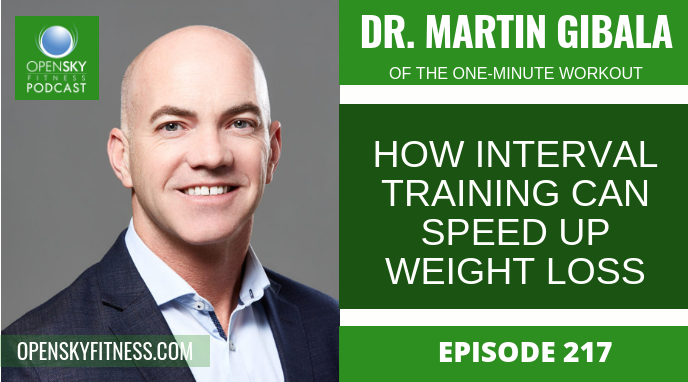 How Interval Training Can Speed Up Weight Loss with Dr. Martin Gibala – Ep. 217
CLICK HERE 
TO GET 50% OFF ON THE SKY FIT CHALLENGE!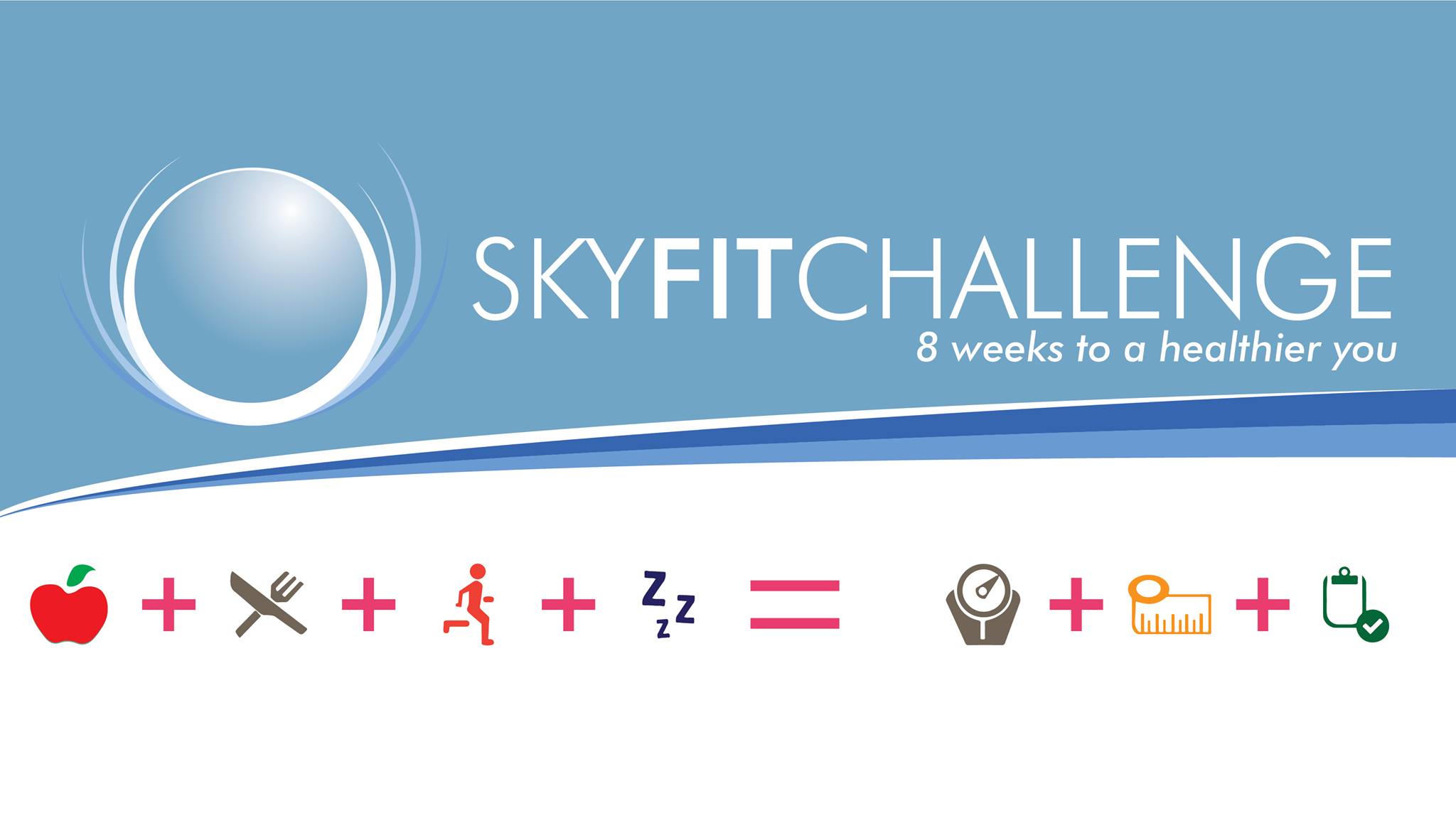 "There's compelling evidence that interval training is going to elicit superior benefits including boosting your fitness or improving your blood sugar control and maybe even your blood pressure. On an apple to apple comparison, I think interval training is superior." – Dr. Martin Gibala
This week, Rob had an amazing interview with the Author of The One-Minute Workout as well as professor and chair of the kinesiology department at McMaster University in Hamilton, Ontario, Dr. Martin Gibala, about interval training, building healthy habits, and enjoying a healthier lifestyle that'll match your interests and make you happy.
As you listen to this interview, Dr. Gibala uncovers and answers the following questions:
Why is interval training is so effective for people who have busy schedules?
From walking to HIIT, what benefits can people expect once they begin doing interval training workouts?
Are there any specific movements that are better than others when it comes to working out?
Can I do interval training if I have poor health or was recently injured?
The great debate: Are burpees good or bad for us?
What nutrition guidelines should I follow when I begin interval training?
Is it possible to train for a marathon by just doing interval training workouts?
To what point are we overtraining our bodies? When is something too much?
What workouts should you be focusing on as you get older?
"Interval training can be a time-efficient way to burn calories and improve body composition." – Dr. Martin Gibala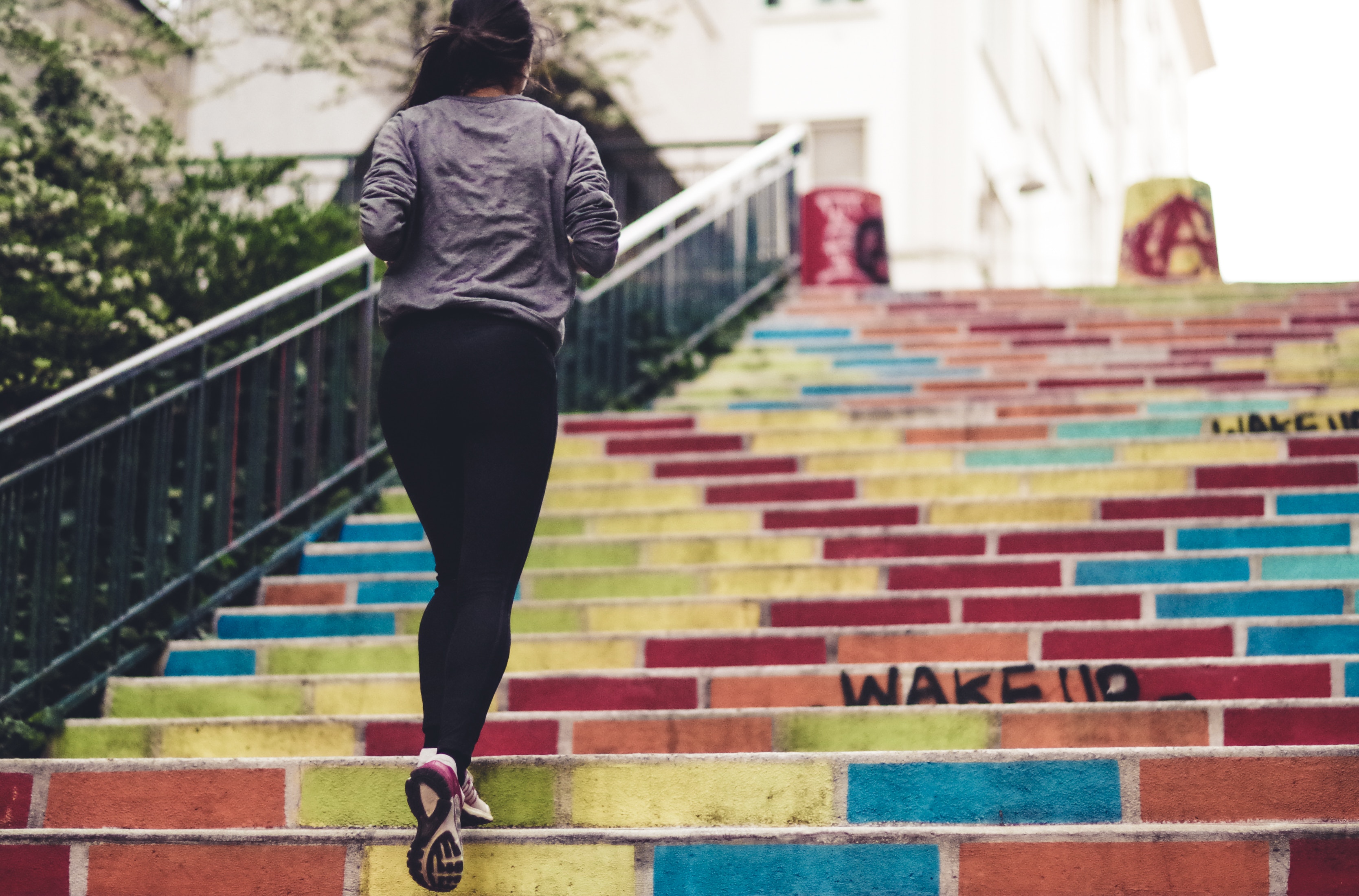 Which Exercises and Movements Are Best?
"We need to liberate people from this idea that exercise means changing into spandex, going to the gym, lifting weights or doing cardio on the bike and just remind them that exercise is about physical activity and there are so many ways to incorporate it throughout the day and with bursts of 10-15 minute interval training with workout snacks." – Dr. Martin Gibala
A lot of people want to solely know what the best workouts and movements are but what they should actually be considering are their goals. For example, do you want to focus on:
Weight loss
Cardiovascular conditioning
Muscular strength
Maybe you want to focus on a combination of them or even all of them but the first step is to know your why. Why do you want to begin a new fitness regime? What results do you want to see? Answering those questions will help lead you to which exercises you should be doing for yourself.
Incorporate traditional exercise, cardio interval, and resistance training. But make sure you do the activities that you like and enjoy more. If you hate burpees, it's not going to resonate with you at all and you shouldn't force yourself to do them.
The One-Minute Workout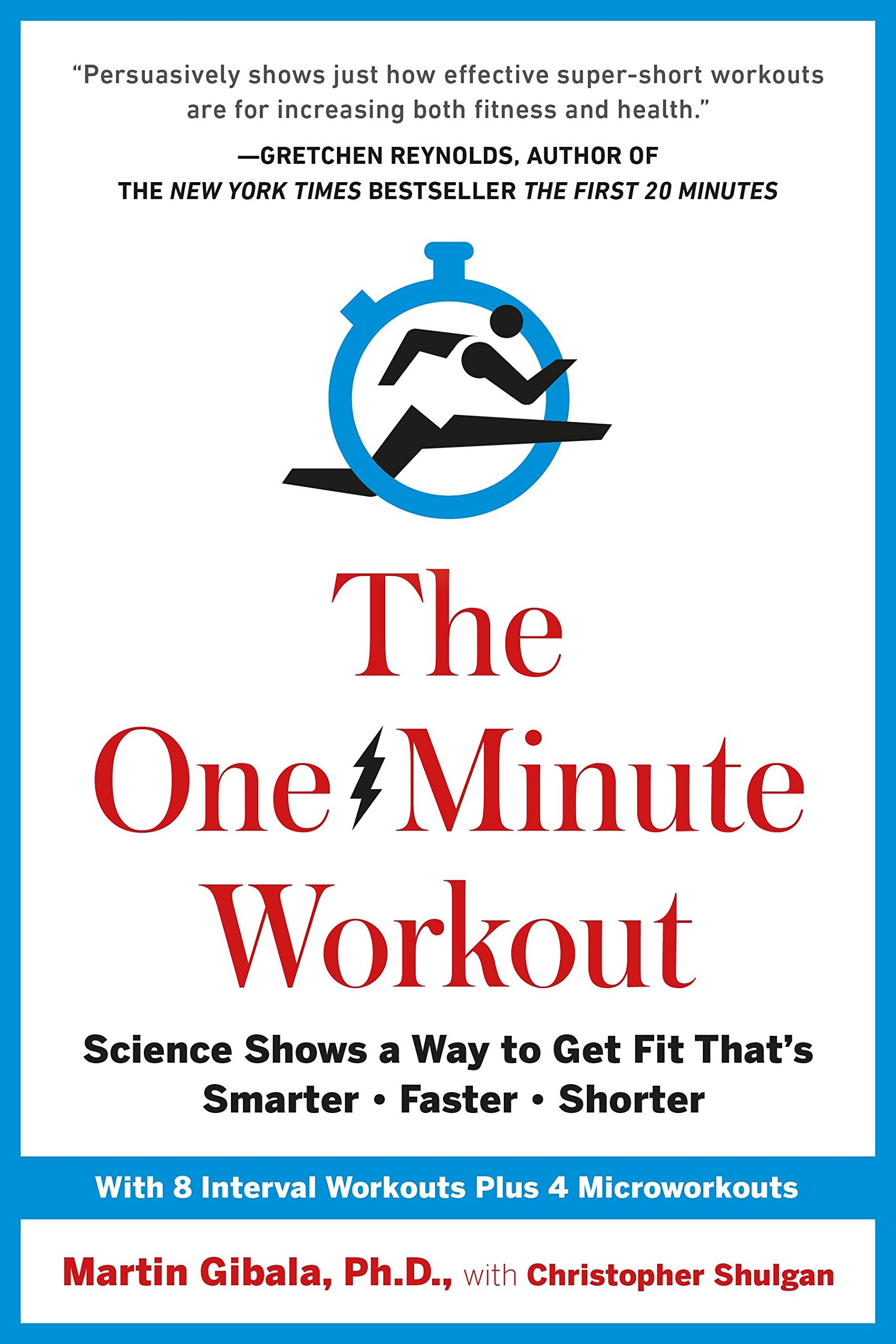 A decade ago, Martin Gibala was a young researcher in the field of exercise physiology—with little time to exercise. That critical point in his career launched a passion for high-intensity interval training (HIIT), allowing him to stay in shape with just a few minutes of hard effort. It also prompted Gibala to conduct experiments that helped launch the exploding science of ultralow-volume exercise. Now that he's the worldwide guru of the science of time-efficient workouts, Gibala's first book answers the ultimate question: How low can you go?
Gibala's fascinating quest for the answer makes exercise experts of us all. His work demonstrates that very short, intense bursts of exercise may be the most potent form of workout available. Gibala busts myths ("it's only for really fit people"), explains astonishing science ("intensity trumps duration"), lays out time-saving life hacks ("exercise snacking"), and describes the fascinating health-promoting value of HIIT (for preventing and reversing disease). Gibala's latest study found that sedentary people derived the fitness benefits of 150 minutes of traditional endurance training with an interval protocol that involved 80 percent less time and just three minutes of hard exercise per week.
Including the eight best basic interval workouts as well as four micro-workouts customized for individual needs and preferences (you may not quite want to go all out every time), The One-Minute Workout solves the number-one reason we don't exercise: lack of time. Because everyone has one minute.
Click here to get your copy of The One-Minute Workout
Intervals Don't Have To Be 'All Out'
What You'll Hear on This Episode
00:00 Open Sky Fitness Introduction
1:15  Opening comments with Rob
2:00 About today's interview with Dr. Martin Gibala
3:10 Check out last week's show: OSF 216 – Seasonal Allergies: Causes and Natural Alleviation 
3:40 Starting September 10 – Join us for our 5-Week Transition Challenge (included in the price of the normal SFC!) before doing the 8-Week Sky Fit Challenge!
8:30 Introduction to Dr. Martin Gibala
9:00 What led his interest in kinesiology.
11:30 The start of his research on interval training for everyone.
12:50 Various types of interval training between easy cardio, resistance, HIIT and more.
13:30 How interval training compares to LISS and long amounts of cardio.
15:20 Why interval training is so effective and appealing for people who have busy schedules.
16:00 The Wingate Test he performed and how that impacted his research and opinion on interval training.
17:50 What benefits including weight loss people can expect from doing an interval training workout including the after-burn of calories during recovery time.
19:40 Skepticism and criticism he faced and how those opinions have changed to be more favorable to interval training.
21:00 How to safely approach interval training despite injuries or health concerns.
22:00 Easy interval workouts such as alternating walking speeds.
23:00 How to incorporate interval training into your lifestyle including how often you should do it and is it all they need for cardio?
25:00 The latest research that maybe doing 3 short, separate bursts of exercise throughout the day could be better for you in terms of blood pressure and pressure control instead of a long workout.
25:30 How you can take your cardio (rowing, biking, swimming, walking) and turn it into a resistance workout.
26:00 Tabata vs. Wingate exercise
27:20 Specific movements that might be better than others.
29:40 Are burpees good or bad for us?
33:00 How Dr. Gibala schedules his own exercise time.
35:40 Why exercise, like dieting, doesn't have to be so complicated plus why more isn't better.
38:50 Your World Fitness Level A good way to let people know whether or not they're improving in their physical fitness.
40:35 High-intensity nutrition – how the foods you eat or methods like intermittent fasting can aide your interval training and health.
43:00 Is it possible to train for a marathon by just doing interval training workouts?
44:40 To what point are we overtraining our bodies? When is something too much?
47:00 What workouts should you be focusing on as you get older?
50:50 Final comments with Rob
54:00 Open Sky Fitness Closing
RESOURCES MENTIONED DURING THE SHOW:
JOIN THE SKY FIT CHALLENGE!
Our next 5-week Transition Challenge begins on Monday, September 10 followed up by the 8 Week Sky Fit Challenge has begun but you can still sign up for the next round or learn more about it!
The challenge consists of:
8 Weeks of Equipment Free Bodyweight Workouts in 20 minutes or less. (No gym membership required)
SIMPLE Whole Food Meal Plan w/Tasty Recipe Cookbook Featuring 60+ recipes!
Foolproof Schedule so you know EXACTLY what you're supposed to do every day.
Access to our New Private Facebook Group – Sky Fit Challenge Group to share your progress with everyone as well as receive support and be held accountable.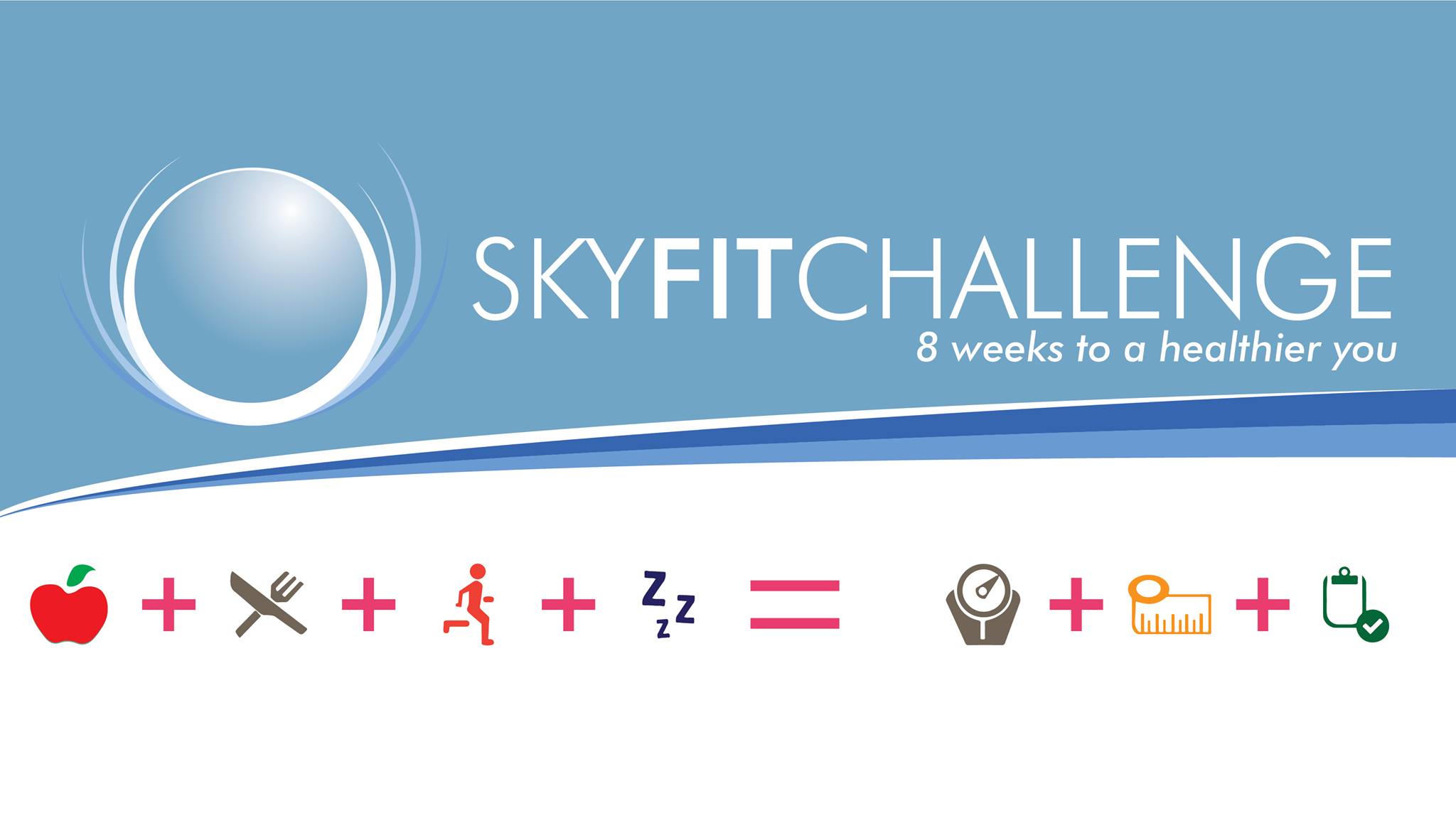 Do The FREE 7 Day Paleo Rest
Simply go to 7DayPaleoReset.com to sign up now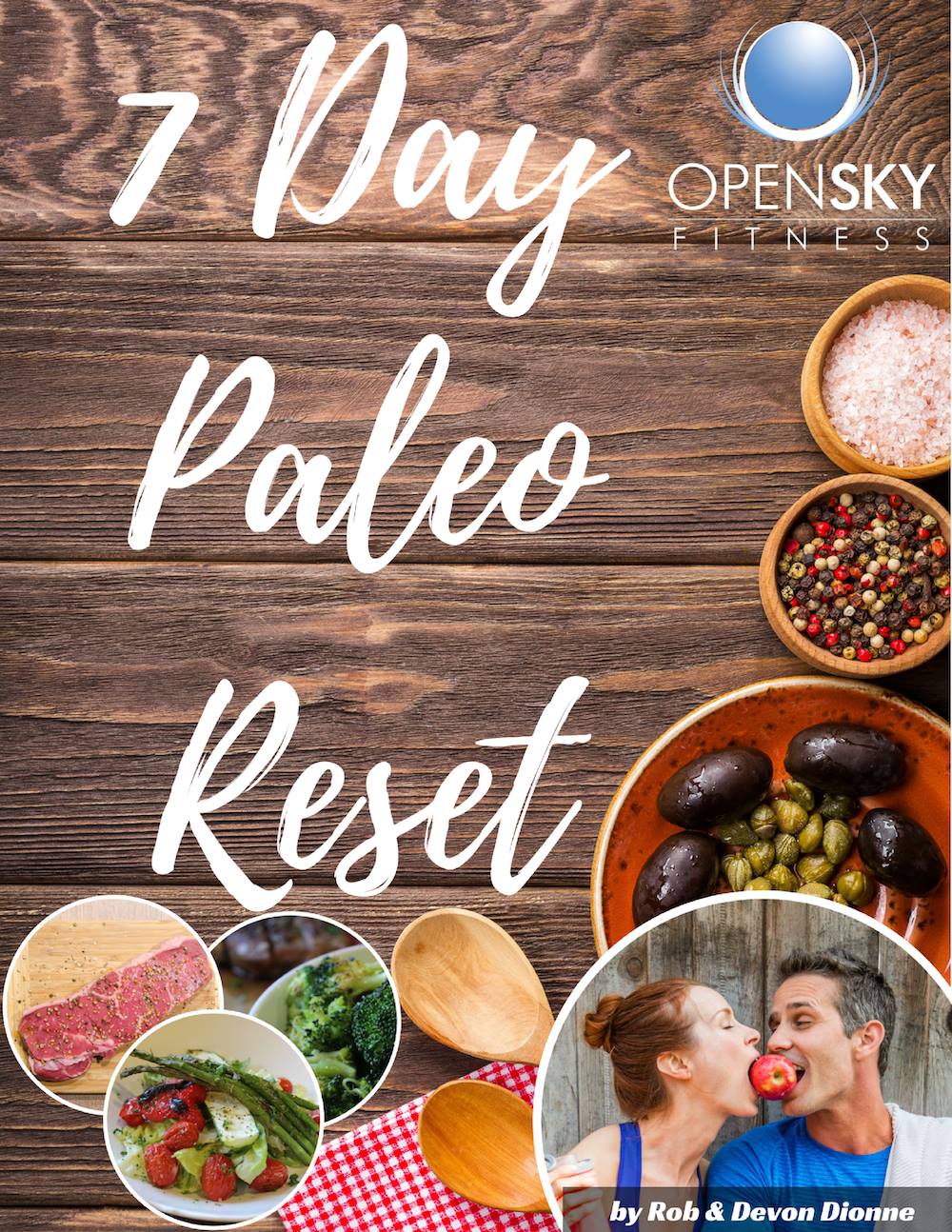 One of the best things you can do for your mind and body in your mission to get healthier is to focus on your nutrition. That's why we're allowing people to sign up now to join us for our next Free 7 Day Paleo Rest! It's all done via Facebook so no annoying emails that will fill up your inbox.
As part of the 7 Day Paleo Reset, we will provide you with:
Introduction to what the Paleo Diet is all about
7 Day guide to easy Paleo recipes
What batch cooking is and how to incorporate that into your lifestyle
Various content resources including generational eating habits, the importance of building a wellness community, and how to begin a new healthy lifestyle.
How to make an impact on your life and life a life full of wellness.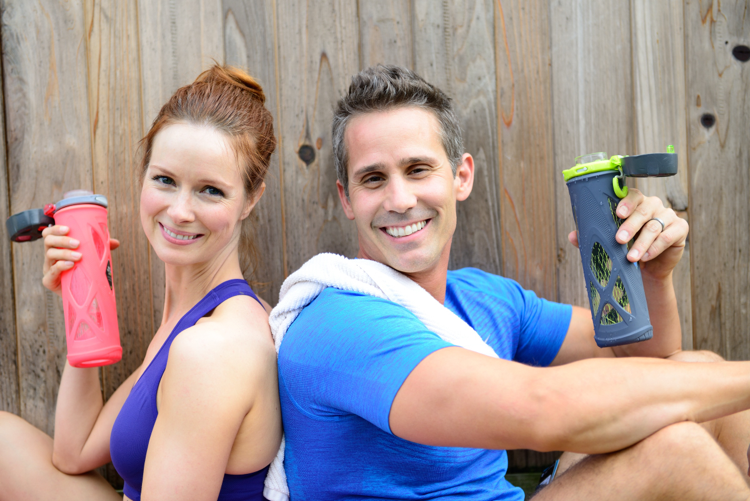 Look Out For Our Upcoming
Throw Back Thursday Podcast Episodes!
We'll be releasing new podcasts episodes on Thursdays that discuss previous episodes we've done, but we need your help! Go to the  Open Sky Fitness Facebook Group and tell us what your favorite episodes are. Then, Devon and I will re-listen to that episode, pick out the best parts and share even more insights on the topic.
We won't just be regurgitating the same information over again. Since we began this podcast, there's so much more information out their on health, nutrition, fitness, and personal wellness. So, each Thursday we'll really just be going deeper into your favorite topics!
Claim Your FREE Bacon + $10 Off
With Our Sponsor – ButcherBox
That's right! By listening to the Open Sky Fitness Podcast, you get the chance to get a free order of bacon plus $10 off your first ButcherBox purchase!!
ButcherBox delivers 100% grass-fed beef, free-range organic chicken, and heritage breed pork directly to your door. Think of them as the neighborhood butcher for modern America.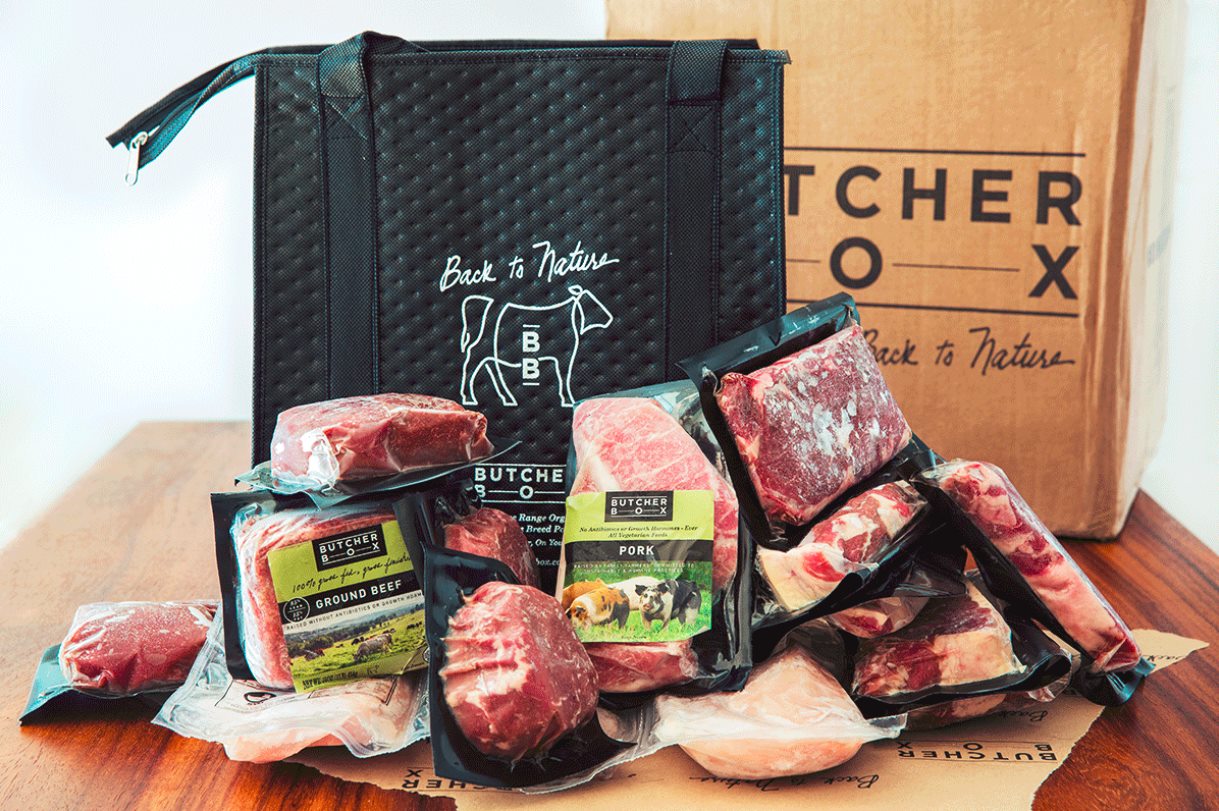 Join The Open Sky Fitness Podcast Group!
That's right! We have a closed Open Sky Fitness Podcast group on Facebook where you and everyone have the opportunity to talk about your health and fitness goals in a safe environment. We post workouts and start discussions about how to be strategic about finding a healthier you. Check it out!
Start Building Your Own Workouts and Meal Plan!
Download Results Tracker here!
Click To Download Home Workout Templates or text the word, "lifting," to 33444 to download the templates. 
Download the OSF Food Journal Now!
Have a Question or Review for Rob or Devon?
We love answering questions and getting feedback from you, our listener! If you have any questions to ask us, want to share a review of the show, or tell us any suggestions for guests/topics that you think would be great to have on the show, just email Rob at rob@openskyfitness.com or Devon at devon@openskyfitness.com or you can also leave us a review at www.openskyfitness.com/review, ask a question in the closed Open Sky Fitness Facebook Group and even text OSFreview to 33444 to get the link.
Get Fit with Free Downloads!
To Download Rob's FREE workout templates click below**
Ask Rob a Question or tell him what is working for you: Email Rob@OpenSkyFitness.com
Support This Podcast
To leave a Review for Rob and the Open Sky Fitness Podcast CLICK NOW!  Ratings and reviews are extremely helpful and greatly appreciated! They do matter in the rankings of the show and I read each and every one of them.
Contact our amazing sound engineer Ryan? Send him an e-mail here: info@stellarsoundsstudio.com
Thanks for Listening!
Thanks so much for joining us again this week. Have some feedback you'd like to share? Leave a note in the comment section below!
If you enjoyed this episode, please share it using the social media buttons you see at the bottom of the post.
Do you have any questions (and would like to hear yourself on the Open Sky Fitness Podcast)? Click on the link on the right side of any page on our website that says "Send Voicemail."
And finally, don't forget to subscribe to the show on iTunes to get automatic updates. It's free!
Thanks for listening/reading episode 217 – Interval Training: Which Type Is Best For You? with Dr. Martin Gibala! We hope you have gained more knowledge on how to be a healthier you.