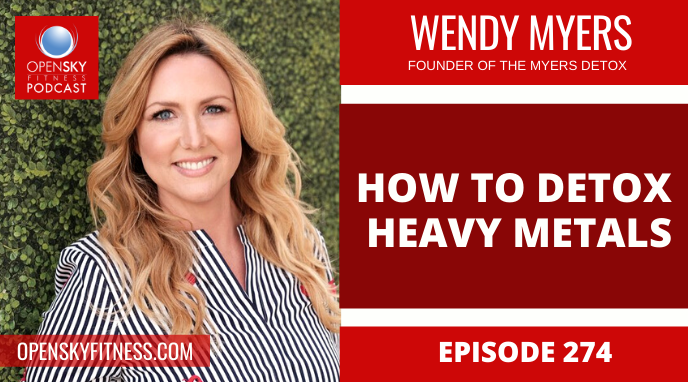 How to Detox Heavy Metals with Wendy Myers – Ep. 274
How to Detox Heavy Metals with Wendy Myers
"Minerals are the foundation of heavy metal detoxification. They get your body working correctly; you can't have cell communication or hydration without minerals. So, you have this fix your health's foundation before actually beginning or considering a detoxing process." – Wendy Myers
Is fatigue ruining your life?
Heavy Metals Detox & Supplement Expert, Functional Diagnostic Nutritionist, Author of Limitless Energy, and Founder of Myers Detox, Wendy Myers, joins Rob to share the many problems that heavy metals can bring to our health, how to detox from them, and even discussed Rob's own test results.
Join us in this podcast episode as Rob and Wendy Myers discuss:
Why minerals are the foundation of heavy metal detoxification.
Which minerals most people are lacking what the best supplement forms to take are on the market.
Why many people actually don't absorb edible minerals very easily so topical treatments and Epsom salts are very beneficial for them.
Other wellness practices to help you detox and give your body and mind a boost.
Why bioenergetics such as the NES device is the future of health.
Asses your relative levels of heavy metal at heavymetalsquiz.com
Limitless Energy: How to Detox Toxic Metals to End Exhaustion and Chronic Fatigue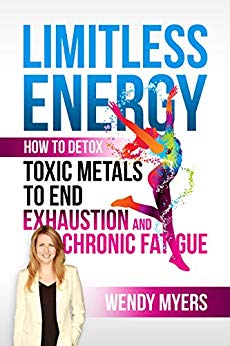 Learn how to unleash unlimited energy with the power of detox. Did you know that your body is full of toxic metals? And that these metals interfere in your body's ability to produce energy? You must detox if you want to maximize your energy. Limitless Energy is an invaluable guide that will reveal what toxic metals cause fatigue, where you're getting the metals in the air, food, and water. And how to safely detox them using Wendy's trademark Mitochondria Detox Program to reverse chronic fatigue and increase your energy…for life.
There are 100,000 chemicals and dozens of toxic metals in our environment. No one is immune to its effects on our energy, brain function, and our health. You must learn how to detox your body in our ever-toxic world if you plan to live a long time healthy, disease-free and medication free.
Is Toxicity Impacting Your Life?
Are you eating great, sleeping well, and exercising and still don't feel your best? Toxicity is the most likely culprit. You must add detox protocols to your healthy lifestyle to maximize energy production and feel your best. Limitless Energy teaches you how to do exactly that – how to detox the right way – to increase your energy and longevity and maintain a youthful appearance.
About Wendy Myers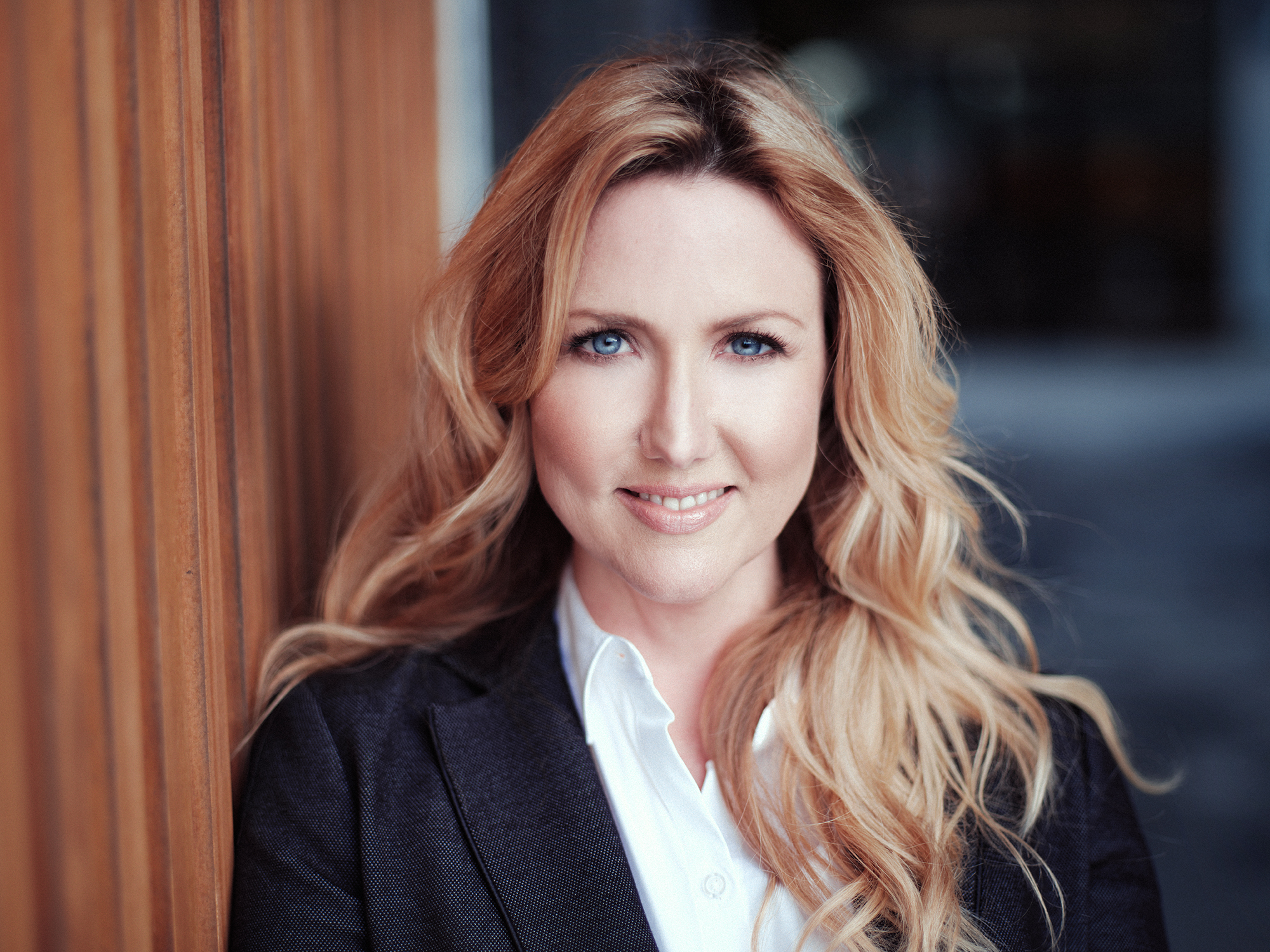 Wendy Myers is the founder of MyersDetox.com. She is a heavy metals detox expert and functional diagnostic nutritionist in Los Angeles, CA. She is the #1 bestselling author of Limitless Energy: How to Detox Toxic Metals to End Exhaustion and Chronic Fatigue. Wendy hosts the Myers Detox Podcast about all things related to detox.
She's passionate about educating people on the importance of detox to live a long, disease-free life. She created the revolutionary Myers Detox Protocol and Mitochondria Detox programs after working with thousands of clients around the world
Get Your Liver In Detox with Wendy's 14 Day Liver Rehab Course!
Claim Your FREE Bacon + $10 Off
With Our Sponsor – ButcherBox
That's right! By listening to the Open Sky Fitness Podcast, you get the chance to get a free order of bacon plus $10 off your first ButcherBox purchase!!
ButcherBox delivers 100% grass-fed beef, free-range organic chicken, and heritage breed pork directly to your door. Think of them as the neighborhood butcher for modern America.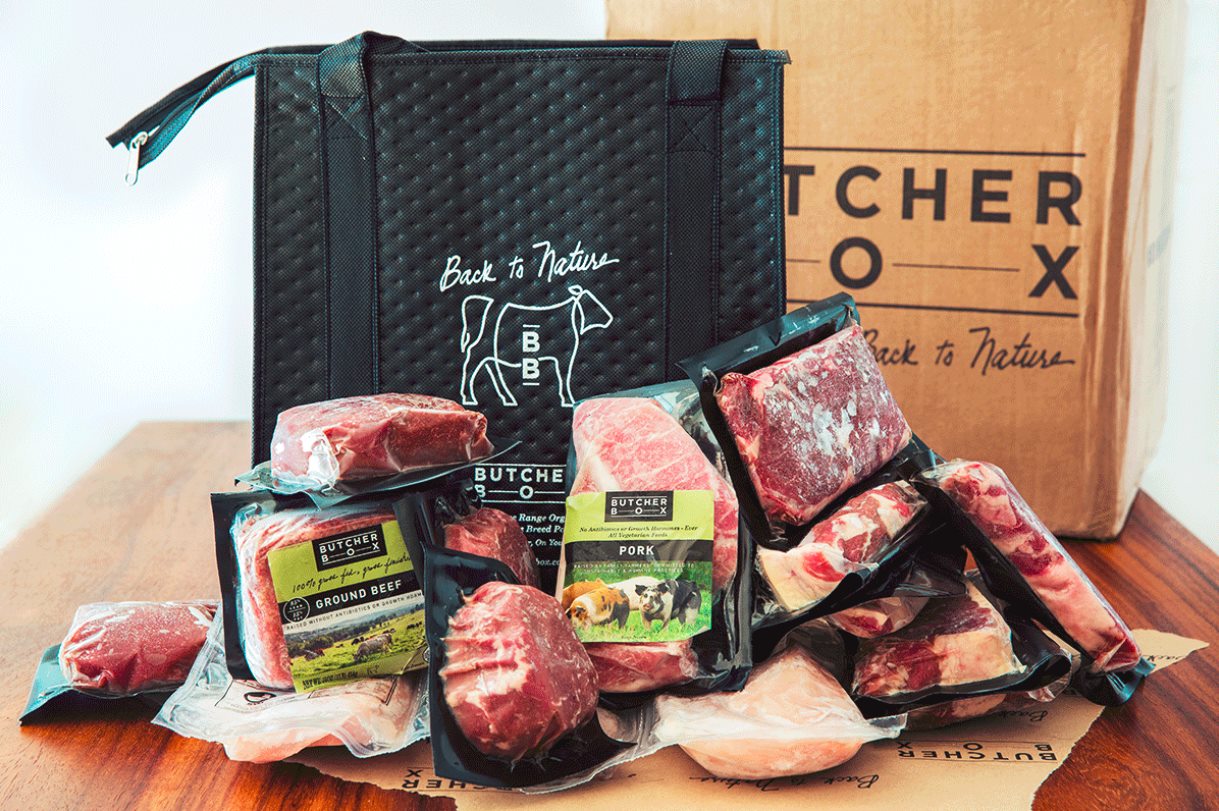 Introducing: The Official Coffee Diet Group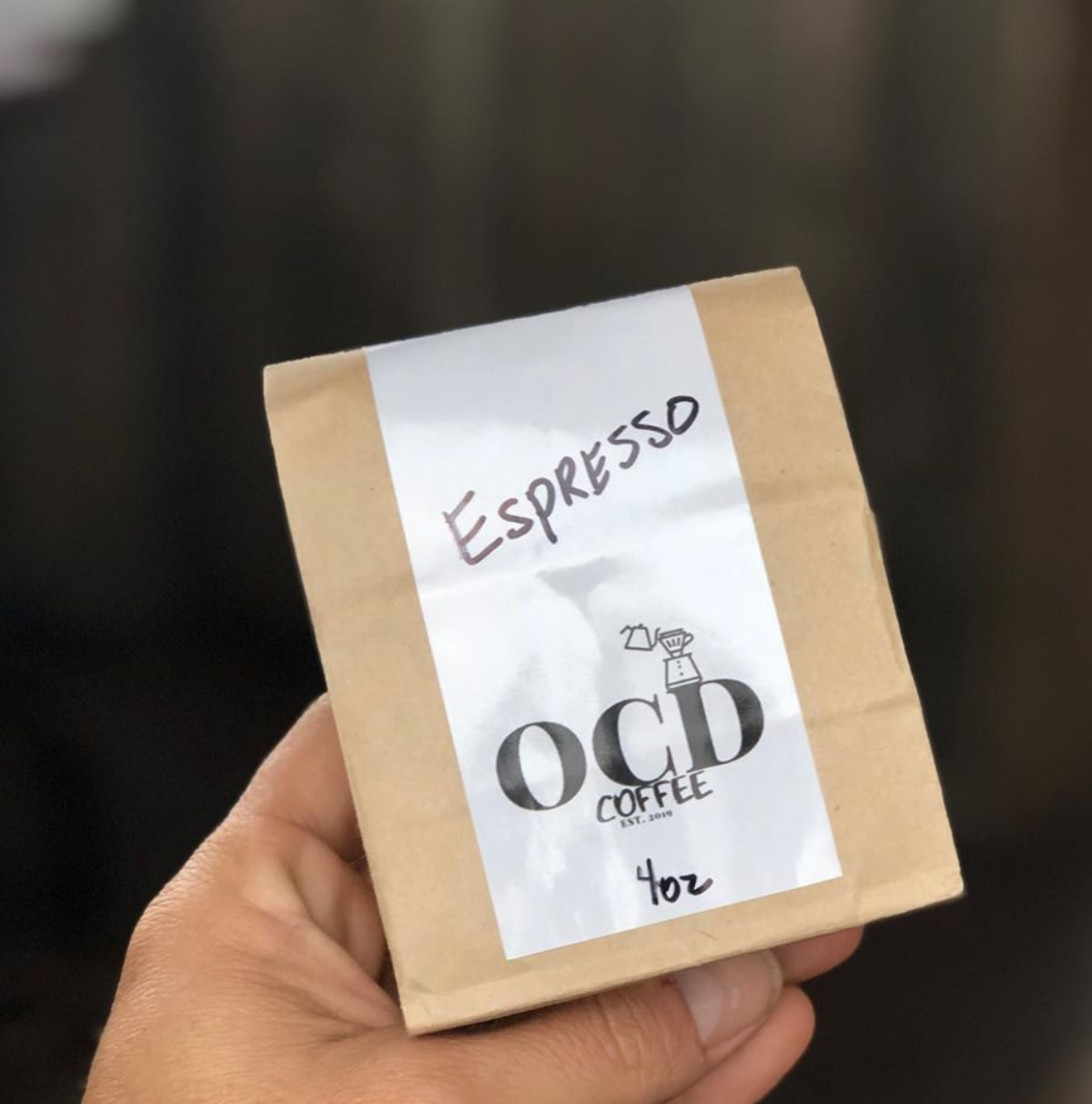 I've launched The Official Coffee Diet Group on Facebook! It's now closed but you can check out the main OCD Coffee website here for updates!
What is The Official Coffee Diet Group? It's a group in which I'm going to share how you can get started with The Official Coffee Diet, transform your lifestyle, lose weight, roast your own coffee beans, and start feeling great!
Let Us Coach You On The Podcast!
Come on the podcast and let us be your coach for an hour on the show!
We talked about this a while back but we want you, the listener, to be a guest on our show by allowing us to be your personal coaches for a 1-hour call. Your call will be featured as an actual episode on our podcast but can always keep your identity hidden by changing your name because we know that our health is everything and some things we'd like to keep to ourselves.
Here's how you sign up:
Fill out your name, email address, and message
In your message, please include:

Your goals
What obstacles you believe are standing in your way
Your expectations and how you think Devon and Rob can help you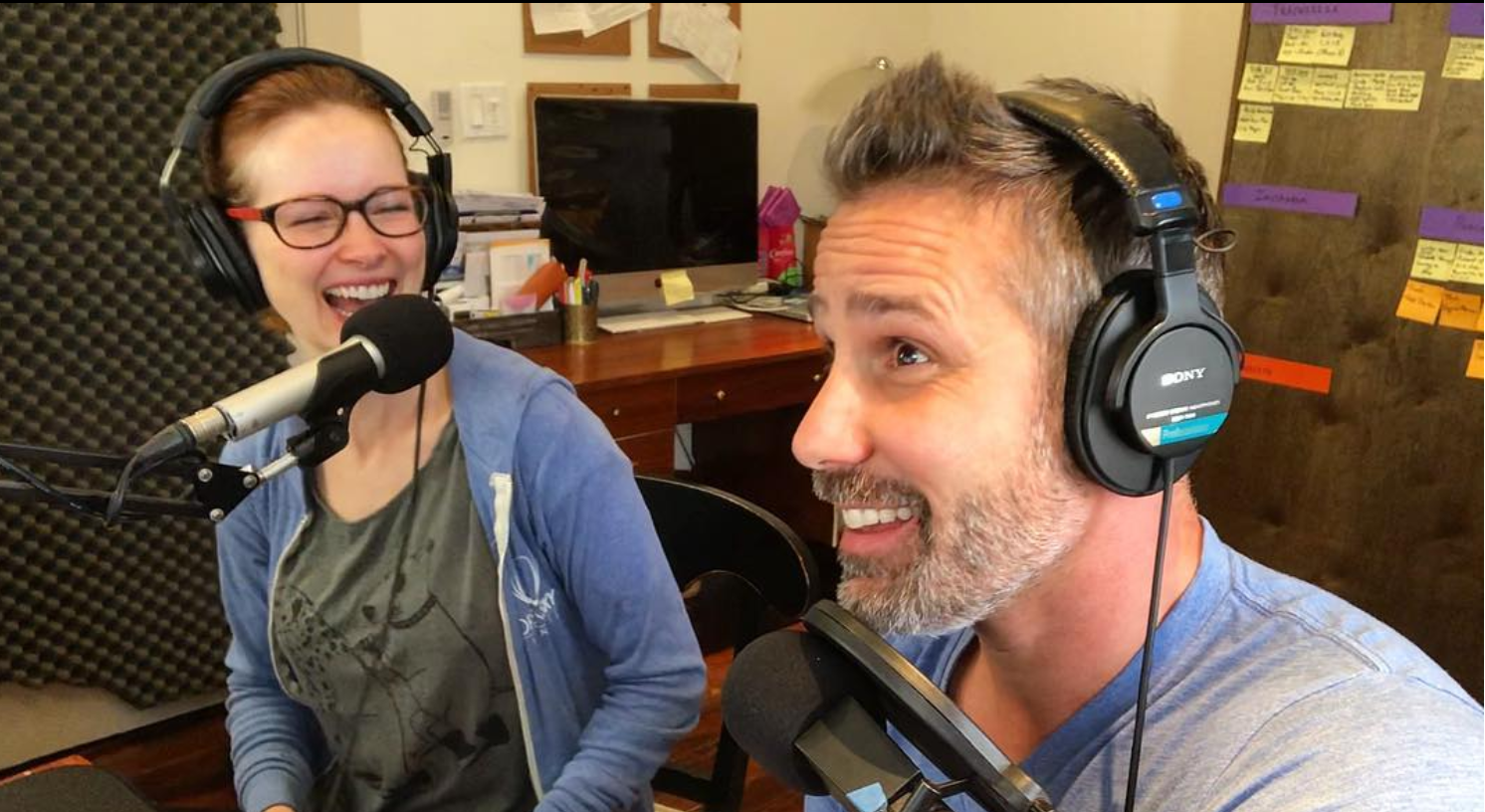 What You'll Hear on This Episode | How to Detox Heavy Metals with Wendy Myers
00:00 Open Sky Fitness Introduction
1:15  Opening comments with Rob
5:00 Wendy's background and own wellness journey of healing from brain fog, being overweight, and negative emotions.
7:00 Her low-level hormones which at 37 years and how that launched her own investigation into what was causing it and how she could heal.
9:00 Why minerals are the foundation of heavy metal detoxification.
10:30 Which minerals most people are lacking what the best supplement forms to take are on the market.
11:00 The importance of buying from cheap brands that sell supplements with magnesium oxide that has only have a 4% absorption rate.
11:50 Why many people actually don't absorb edible minerals very easily so topical treatments and Epsom salts are very beneficial for them.
14:00 How long it takes someone to detox based on age and how long they've been ill for.
17:00 Unpacking what a mitochondria detox is and how it helps our health bounce back.
18:00 Why cancer is considered a mitochondria disease by some experts.
21:00 Other wellness practices to help you detox and give your body and mind a boost.
22:30 The NES scanner device to detect deficiencies, toxicities, and food allergies in the body. Why bioenergetics is the future of health.
27:00 Results from Rob's hair sample for a hair tissue mineral analysis.
32:00 Common sources of arsenic levels found in the body.
35:00 The fact that we have to face the truth that all of our foods have metals in them plus why she believes it's so vital to eat fish but which ones you should avoid.
37:00 Where cadmium metal is found in the body and why it causes more cancer than all other metals combined.
38:30 Why lead never shows up on a test but we all have it in the body. What it means to have high aluminum levels in the body.
40:30 Where we get high levels of nickel from.
42:00 What it means to have high levels vs. low levels of metals in your test's outcome.
45:00 What products and practices will help your body improve its ability to detox.
52:00 Why so many people have thyroid issues.
53:00 Further recommendations for detoxing from toxic metals in the body.
1:03:50  Closing comments with Rob
1:04:00 Join the conversation in our Open Sky Fitness Facebook Group
1:07:20 Open Sky Fitness Closing
RESOURCES MENTIONED DURING THE SHOW:
Do The FREE 7 Day Paleo Rest
Simply go to 7DayPaleoReset.com to sign up now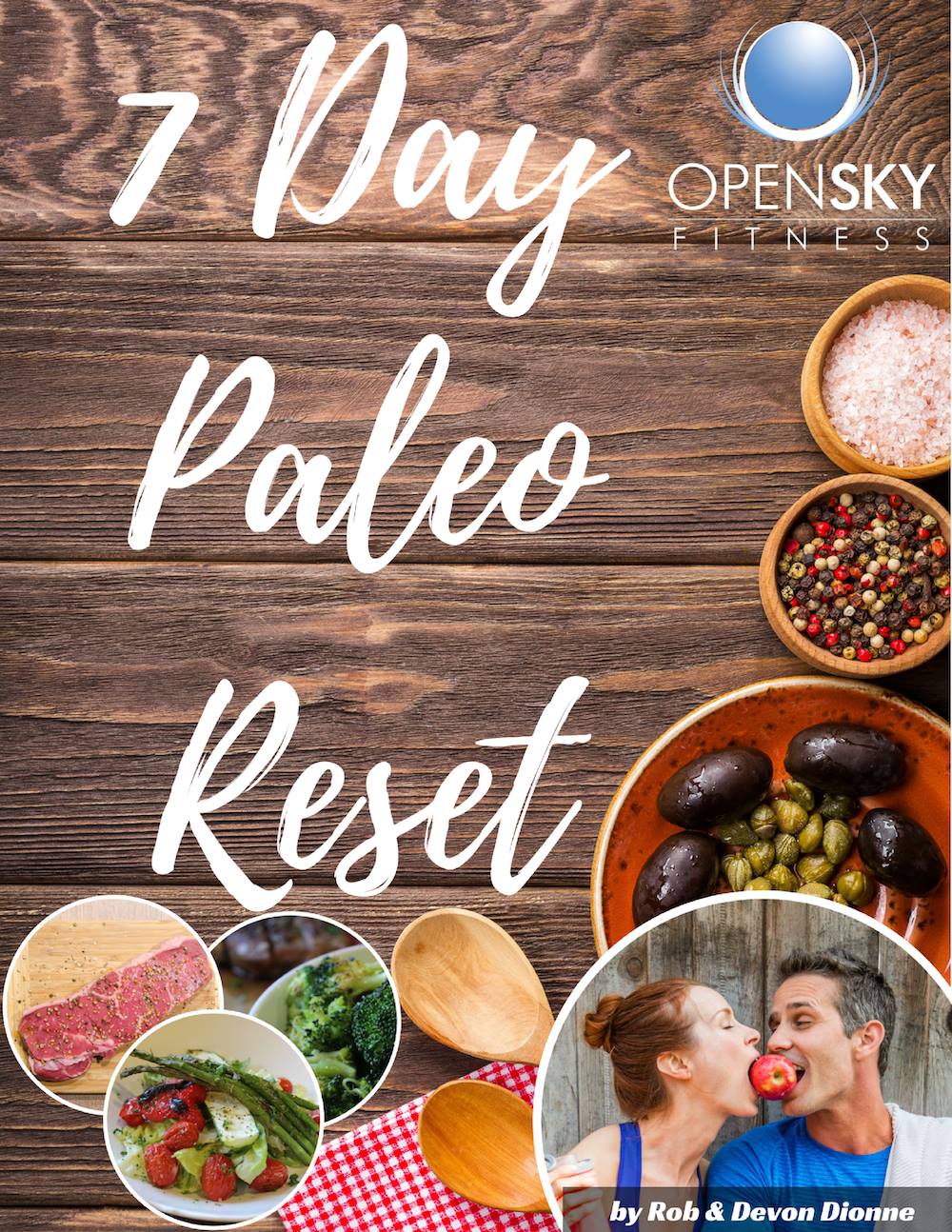 One of the best things you can do for your mind and body in your mission to get healthier is to focus on your nutrition. That's why we're allowing people to sign up now to join us for our next Free 7 Day Paleo Rest! It's all done via Facebook so no annoying emails that will fill up your inbox.
As part of the 7 Day Paleo Reset, we will provide you with:
Introduction to what the Paleo Diet is all about
7 Day guide to easy Paleo recipes
What batch cooking is and how to incorporate that into your lifestyle
Various content resources including generational eating habits, the importance of building a wellness community, and how to begin a new healthy lifestyle.
How to make an impact on your life and life a life full of wellness.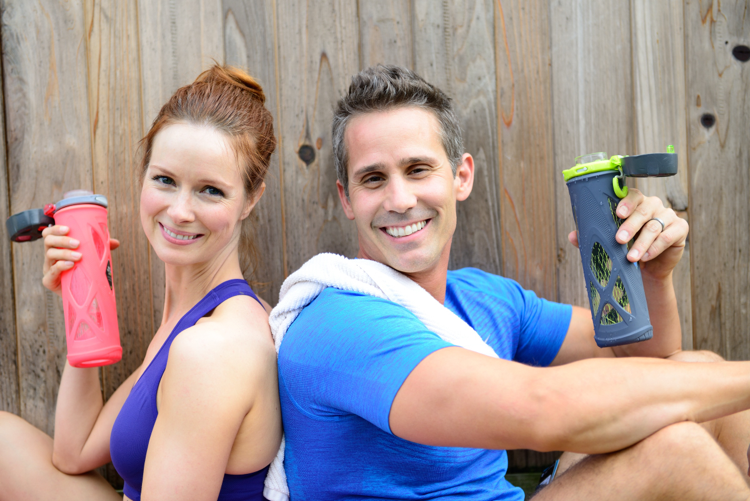 Look Out For Our Upcoming
Throw Back Thursday Podcast Episodes!
We'll be releasing new podcasts episodes on Thursdays that discuss previous episodes we've done, but we need your help! Go to the  Open Sky Fitness Facebook Group and tell us what your favorite episodes are. Then, Devon and I will re-listen to that episode, pick out the best parts and share even more insights on the topic.
We won't just be regurgitating the same information over again. Since we began this podcast, there's so much more information out their on health, nutrition, fitness, and personal wellness. So, each Thursday we'll really just be going deeper into your favorite topics!
Join The Open Sky Fitness Podcast Group!
That's right! We have a closed Open Sky Fitness Podcast group on Facebook where you and everyone have the opportunity to talk about your health and fitness goals in a safe environment. We post workouts and start discussions about how to be strategic about finding a healthier you. Check it out!
Start Building Your Own Workouts and Meal Plan!
Download Results Tracker here!
Click To Download Home Workout Templates or text the word, "lifting," to 33444 to download the templates.
Download the OSF Food Journal Now!
Have a Question or Review for Rob or Devon?
We love answering questions and getting feedback from you, our listener! If you have any questions to ask us, want to share a review of the show, or tell us any suggestions for guests/topics that you think would be great to have on the show, just email Rob at rob@openskyfitness.com or Devon at devon@openskyfitness.com or you can also leave us a review at http://reviewourpodcast.com ask a question in the closed Open Sky Fitness Facebook Group and even text OSFreview to 33444 to get the link
Get Fit with Free Downloads!
To Download Rob's FREE workout templates click below**
Ask Rob a Question or tell him what is working for you: Email Rob@OpenSkyFitness.com
Support This Podcast
To leave a Review for Rob and the Open Sky Fitness Podcast CLICK NOW!  Ratings and reviews are extremely helpful and greatly appreciated! They do matter in the rankings of the show and I read each and every one of them.
Contact our amazing sound engineer Ryan? Send him an e-mail here: info@stellarsoundsstudio.com
Thanks for Listening!
Thanks so much for joining us again this week. Have some feedback you'd like to share? Leave a note in the comment section below!
If you enjoyed this episode, please share it using the social media buttons you see at the bottom of the post.
Do you have any questions (and would like to hear yourself on the Open Sky Fitness Podcast)? Click on the link on the right side of any page on our website that says "Send Voicemail."
And finally, don't forget to subscribe to the show on iTunes to get automatic updates. It's free!
Thanks for listening/reading Episode 274 – How to Detox Heavy Metals with Wendy Myers!  We hope you have gained more knowledge on how to be a healthier you.