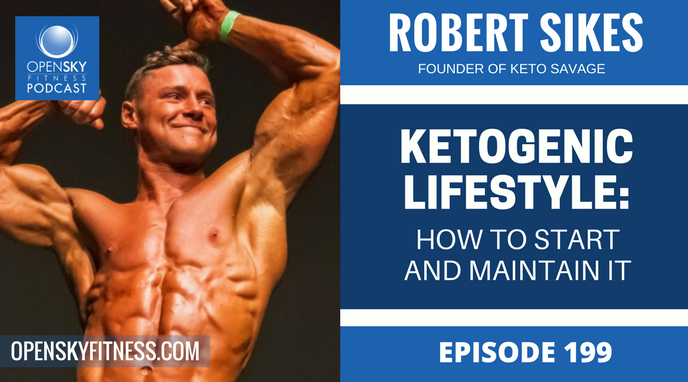 Robert Sikes: Ketogenic Lifestyle – How to Start and Maintain It – Ep. 199
"The beauty of Keto from a lifestyle, intuitive, instinctive eating perspective is that you're much more in tune with what your body actually needs. When you eat carbohydrates, your insulin spikes and your glucose levels are all over the place not to mention your brain is triggered to eat more food even if your body doesn't necessarily need more food. Whereas with Keto, you're much more in line with your body and you have a much more stable baseline for your glucose and insulin so you know when you're hungry and you know when you're full and you're able to intuitively self-regulate how much you eat." – Robert Sikes 
In this week's episode of the Open Sky Fitness Podcast, we had Natural, Pro Ketogenic Body Builder, Founder of Keto Savage, Creator of The Keto Brick, Author of Keto-Adapted Performance Manual, and the Host of The Keto Savage Podcast, Robert Sikes join us to talk about the Ketogenic diet, meal prepping, and how he's overcome various life obstacles. His mission is to help anyone interested to apply the Keto Diet to their lifestyle to help them achieve their health goals. He has been following the Ketogenic Diet continuously for the last 3 years during both the bodybuilding season and in the offseason.
Solutions to Mindless Food Cravings
We also received a question from our Open Sky Fitness Facebook Group: What do you do if you're bored and you find yourself mindlessly craving bad foods?
We received so many different great answers from our community members and that's one of the best parts about being a part of this group; we all reach out to support one another whether we have a question, we're struggling with something, or we want to share a milestone achievement.
Some of the answers to the question, What do you do if you're bored and you find yourself mindlessly craving bad foods? include:
Meditation
Pre-cut veggies
Apple slices with almond butter
Waiting later in the day to eat lunch
Drinking water to fill up your stomach
Apple cider vinegar
Kombucha with spirulina
Go for a walk, stretch, or do something physical
Have something bitter rather than sweet such as dandelion tea or ginger tea
Seltzer water
How Does the Ketogenic Diet Work?
The Ketogenic Diet has a high focus on eating healthy fats which creates a natural process in your body called Ketosis. Because you're focusing on eating healthy fats and not carbohydrates, the body is able to break down and convert fatty acids into ketones which become your main energy source. These ketones power the brain and other bodily functions. Essentially it's just an alternative fuel source that burns glucose as our main source of energy.
Keto Savage Introduction
What Foods Are Included in Keto?
Whether you're vegan, vegetarian, or cannot tolerate some foods such as dairy, there are various different foods that belong the Ketogenic Diet including these examples that Robert shared:
Saturated Fats

Grass-fed steak or bacon for example

Eggs
Avocados
Coconut oil
Olive oil
Avocado oil
Salmon
Canned sardines with olive oil
Common Keto Diet Mistakes
"Once you understand the basic principles of Keto and you're careful about the ingredients in food, it's pretty simple to adapt it to your lifestyle." – Robert Sikes
Some common mistakes that Robert sees people make include:
Sometimes they don't take necessary sodium and potassium supplements when they start the Keto diet in order to help with the Keto flu.
People are focusing on counting net carbs more than total carbs and it should be the opposite.
Companies are selling these "Keto bars" that just have a ton of processed carbs and people should avoid eating them.
Those on the Keto Diet should supplement with vitamin D and creatine.
Robert's Homemade Fat Bomb, The Keto Brick
Tired of not being able to carry around fat bombs because so many have to stay refrigerated until ready to be eaten, Robert came up with his own homemade, portable fat bomb which he calls, The Keto Brick.
The Keto Brick includes 1,000 calories with 90 grams of fat, 31 grams of protein, and 16 grams of carbs of which 12 are fiber and is made up of natural ingredients so that it has a chocolate mocha taste to it:
Raw Organic Cacao Butter
Vegetable-Based Protein
Pure MCT Powder
Ground Flaxseed
Raw Organic Caco Nibs
Ground Coffee Beans
Pink Himalayan Salt
Do You Want a Keto Brick?
About Robert Sikes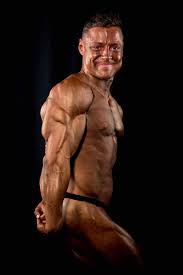 Robert Orion Sikes is a lifetime natural competitive bodybuilder, nutrition and training consultant, and life enthusiast. He has experimented with some variation of all popular performance diets to find what is and isn't effective. To influence his work, he has read hundreds of medical research papers, consumed hours of podcast audio, and tested these methods on numerous clients. He has battled with eating disorders, obsessive-compulsive disorder, and total frustration as a result of bad information about mainstream dieting methods. He has won his class in every natural bodybuilding competition he has entered. He is working towards his pro-card in 2017 while on a ketogenic diet. Robert received his bachelor's degree at the University of Arkansas for business management in 2014. His first competition was in 2012. His clientele includes professional natural bodybuilders, CEO's, the Gold's Gym Spokane membership pool, and recreational athletes who want to push their bodies to the limit and harness the power of ketones.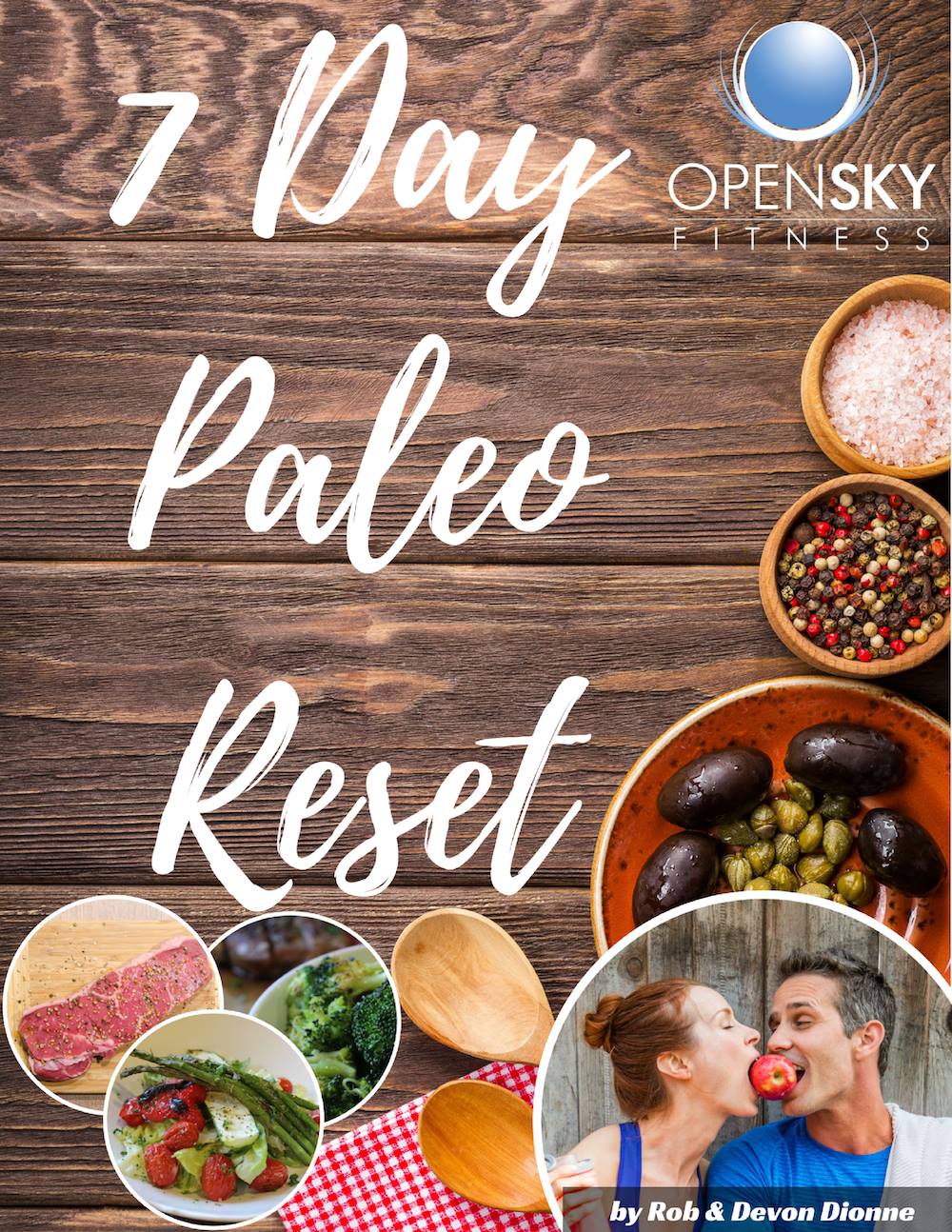 Join Our FREE 7 Day Paleo Rest
One of the best things you can do for your mind and body in your mission to get healthier is to focus on your nutrition. That's why we're allowing people to sign up now to join us for our next Free 7 Day Paleo Rest! It's all done via Facebook so no annoying emails that will fill up your inbox.
As part of the 7 Day Paleo Reset, we will provide you with:
Introduction to what the Paleo Diet is all about
7 Day guide to easy Paleo recipes
What batch cooking is and how to incorporate that into your lifestyle
Various content resources including generational eating habits, the importance of building a wellness community, and how to begin a new healthy lifestyle.
How to make an impact on your life and life a life full of wellness.
Simply go to openskyfitness.com/paleoreset. We have a website page in the works, but you can sign up to join us via this link.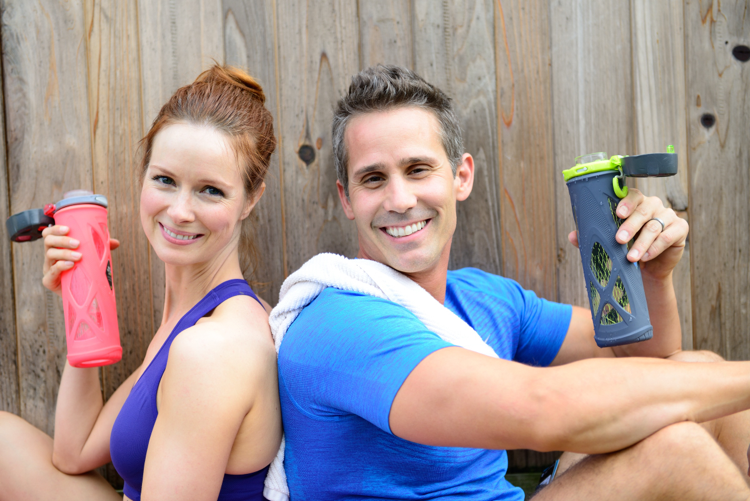 Look Out For Our Upcoming
Throw Back Thursday Podcast Episodes!
We'll be releasing new podcasts episodes on Thursdays that discuss previous episodes we've done, but we need your help! Go to the  Open Sky Fitness Facebook Group and tell us what your favorite episodes are. Then, Devon and I will re-listen to that episode, pick out the best parts and share even more insights on the topic.
We won't just be regurgitating the same information over again. Since we began this podcast, there's so much more information out their on health, nutrition, fitness, and personal wellness. So, each Thursday we'll really just be going deeper into your favorite topics!
Claim Your FREE Bacon + $10 Off
With Our Sponsor – ButcherBox
That's right! By listening to the Open Sky Fitness Podcast, you get the chance to get a free order of bacon plus $10 off your first ButcherBox purchase!!
ButcherBox delivers 100% grass-fed beef, free-range organic chicken, and heritage breed pork directly to your door. Think of them as the neighborhood butcher for modern America.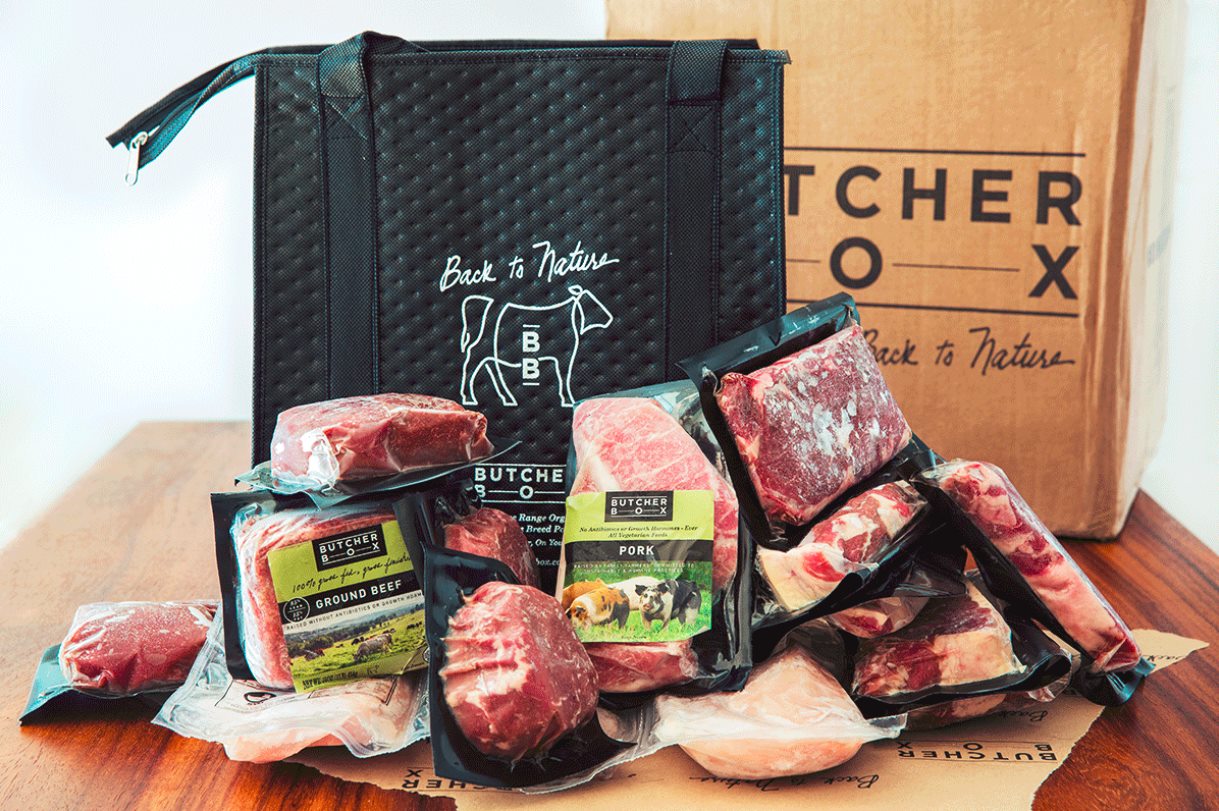 Join The Open Sky Fitness Podcast Group!
That's right! We have a closed Open Sky Fitness Podcast group on Facebook where you and everyone have the opportunity to talk about your health and fitness goals in a safe environment. We post workouts and start discussions about how to be strategic about finding a healthier you. Check it out!
Start Building Your Own Workouts and Meal Plan!
Download Results Tracker here!
Click To Download Home Workout Templates or text the word, "lifting," to 33444 to download the templates. 
Download the OSF Food Journal Now!
Have a Question or Review for Rob or Devon?
We love answering questions and getting feedback from you, our listener! If you have any questions to ask us, want to share a review of the show, or tell us any suggestions for guests/topics that you think would be great to have on the show, just email Rob at rob@openskyfitness.com or Devon at devon@openskyfitness.com or you can also leave us a review at www.openskyfitness.com/review, ask a question in the closed Open Sky Fitness Facebook Group and even text OSFreview to 33444 to get the link.
What You'll Hear on This Episode
00:00 Open Sky Fitness Introduction
1:15  Opening comments with Rob and Devon
1:30 Check out last week's show: OSF 198 – Food Combining: Does It Actually Work?
2:40 About our guest this week: Robert Sikes of Keto Savage
4:00 A question from our Open Sky Fitness Facebook Group: What do you do if you're bored and you find yourself mindlessly craving bad foods?
11:00 What's the 411 on our 7 Day Paleo Reset? Find out how to join the next round!
13:00 Introduction to Robert Sikes
15:30 What the Ketogenic Diet is in a nutshell?
17:00 Robert's background story and why he began to be interested in bodybuilding.
22:30 What struggles he has faced including OCD and what images he used to put in his mind while lifting.
25:30 How his former thought processes about success affected his personal relationships and how that changed once he moved to Washington state and met his future fiancée, Crystal.
32:30 The most common, standard preparation for bodybuilding competitions in terms of nutrition and why he doesn't follow it.
34:20 How he discovered the Keto prep was something that was working for him.
36:30 Even though he wasn't fully following the Keto diet, should people fully follow the Keto diet for full results?
37:10 What is the macronutrient profile for the Ketogenic Diet?
38:20 How many calories does he consume in the offseason and for prepping before competitions.
41:10 Does the average person need to be so strict with the Ketogenic diet to live the kind of lifestyle that he has?
42:00 Is there a way to live a Keto lifestyle without having to consume dairy?
44:40 What are common mistakes that people make when they go on the Keto diet?
45:40 Will processed oils like canola oil or soybean oil affect your results or just blood markers?
46:30 Does he have any problems when he eats out? How he makes eating out at restaurants more Keto-friendly for himself.
47:45 His favorite homemade 'fat bomb,' The Keto Brick.
49:20 Supplements – what should be taken?
51:40 How he works with clients to help them learn how to cook food.
53:30 What nutrition habits his family has compared to what he wants to eat with Keto.
42:50 What are some examples of what people can eat while following a Ketogenic diet.
50:00 His relationship with his family and what they think about the Keto diet.
1:10:00 Closing comments with Rob and Devon
1:10:50 Reminder that you're invited to sign up for our next FREE 7 Day Paleo Reset!
1:11:40 Open Sky Fitness Closing
RESOURCES MENTIONED DURING THE SHOW:
Get Fit with Free Downloads!
To Download Rob's FREE workout templates click below**
Ask Rob a Question or tell him what is working for you: Email Rob@OpenSkyFitness.com
Support This Podcast
To leave a Review for Rob and the Open Sky Fitness Podcast CLICK NOW!  Ratings and reviews are extremely helpful and greatly appreciated! They do matter in the rankings of the show and I read each and every one of them.
Contact our amazing sound engineer Ryan? Send him an e-mail here: info@stellarsoundsstudio.com
Thanks for Listening!
Thanks so much for joining us again this week. Have some feedback you'd like to share? Leave a note in the comment section below!
If you enjoyed this episode, please share it using the social media buttons you see at the bottom of the post.
Do you have any questions (and would like to hear yourself on the Open Sky Fitness Podcast)? Click on the link on the right side of any page on our website that says "Send Voicemail."
And finally, don't forget to subscribe to the show on iTunes to get automatic updates. It's free!
Thanks for listening/reading episode 199 with Robert Sikes: Ketogenic Lifestyle: How to Start and Maintain It! We hope you have gained more knowledge on how to be a healthier you.