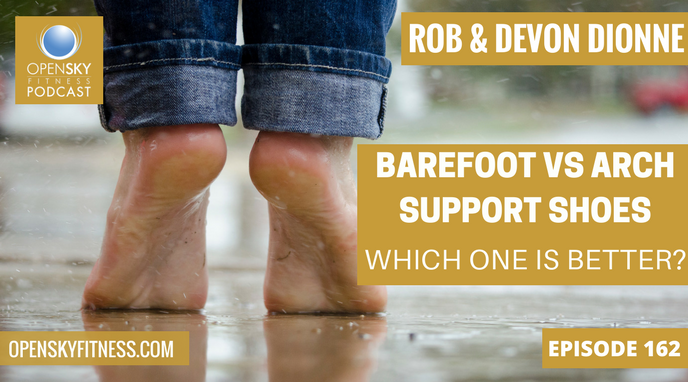 Why Barefoot or Arch Support Shoes? On today's episode of the Open Sky Fitness Podcast, Devon and I are tackling the ultimate clothing question: Is it better to walk or exercise while wearing barefoot, minimal shoes are shoes with tons of arch support? Either way, why did we even begin to wear shoes in the…
Listen Now...
Simply enter your name and email below to get instant access...
100% Privacy, Guaranteed!