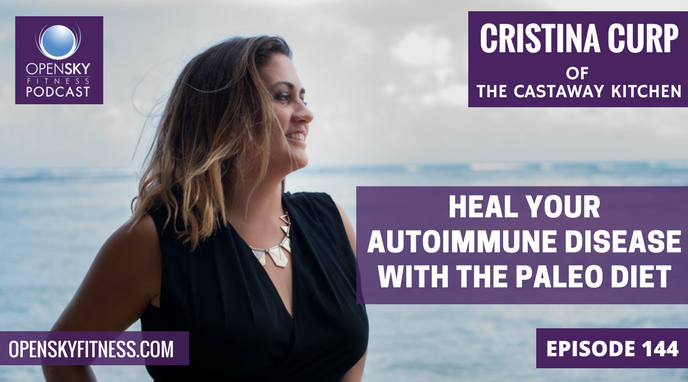 Cristina Curp: Heal Your Autoimmune Disease with the Paleo Diet – Ep 144
The Power of Paleo to Heal Your Body
"You can start small. Just eliminate one thing at a time or try baby steps. Two steps forward is better than nothing when you're changing your health." – Cristina Curp of Castaway Kitchen
On this week's episode, Rob had a wonderful interview with Cristina Curp of Castaway Kitchen. They discussed how Cristina discovered she had an autoimmune disease and how not only she, but her entire family has turned towards eating healthy foods including Paleo based recipes.
On this episode, you'll also learn:
Cristina's story and background in nutrition.
How Paleo and a low-carb diet has helped Cristina.
What is the Whole 30 diet.
How Cristina cooks for both herself and her husband and son.
Cristina's favorite Paleo recipes to cook for her family.
Cristina's book: Low Carb Paleo: Thirty Five Recipes To Help You Thrive
Recipe books Cristina has collaborated with fellow bloggers: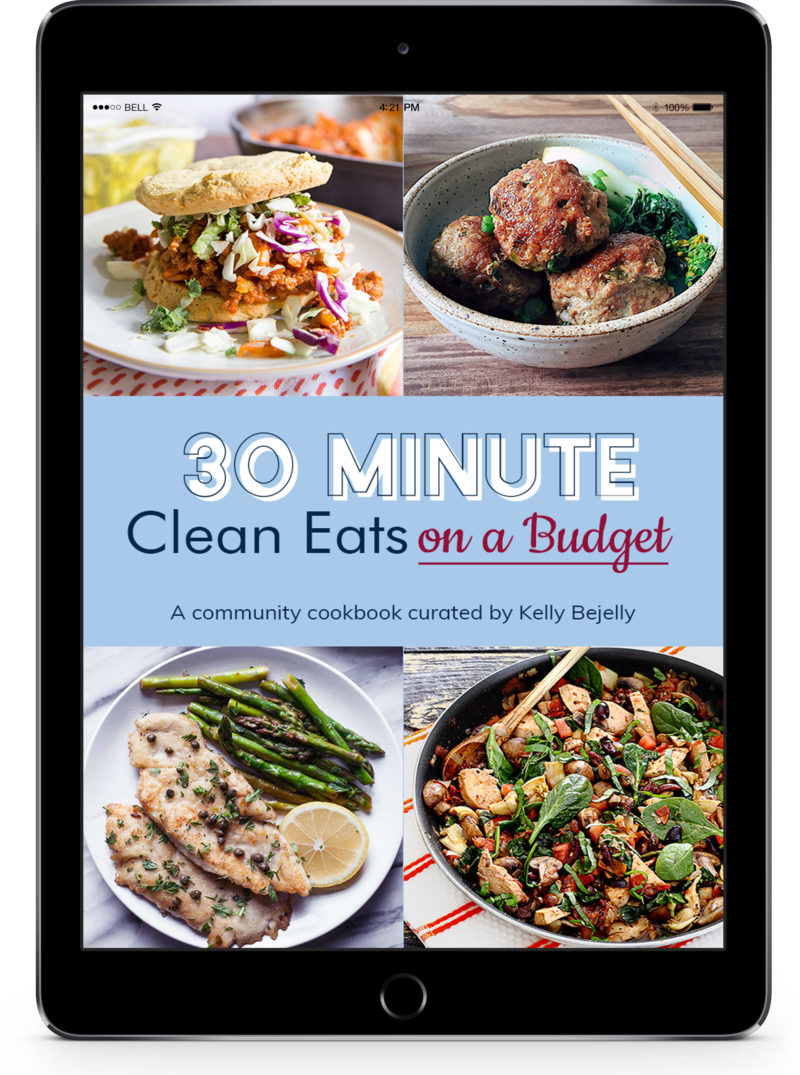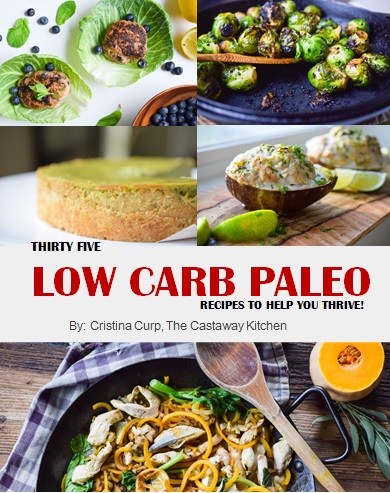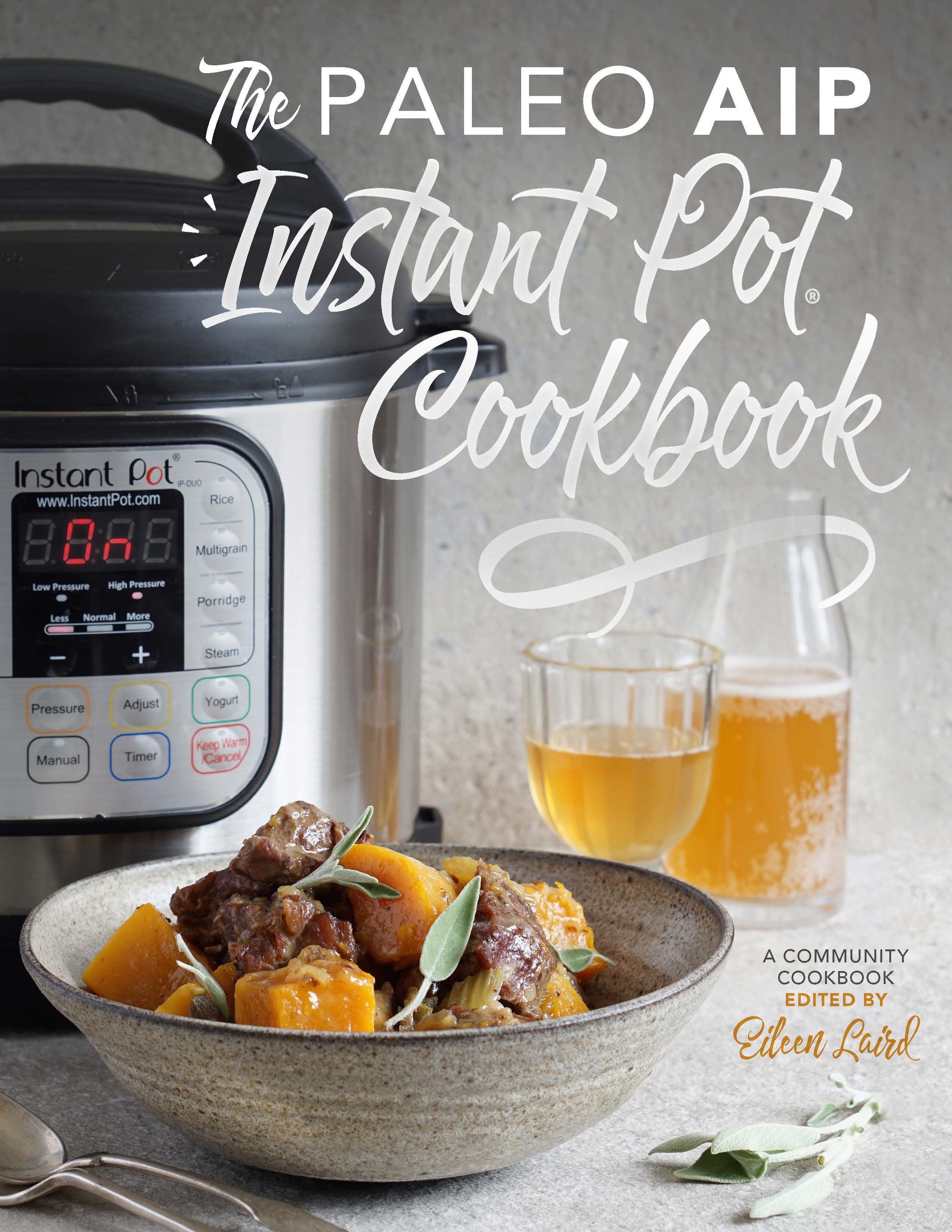 Healing Cristina's Hidradenitis Suppurativa with Paleo
For years, Cristina had Hidradenitis Suppurativa [HS] which is a chronic autoimmune disease which is incurable, extremely painful, skin disease. After years of seeking help from dermatologists, she decided that this was just the way her body was and she would always be like this.
Then, Cristina began to take out certain foods from her diet and noticed an extreme change. By leaving out night shades and gluten to follow a Whole 30 and Paleo based diet, she was able to heal her skin and leaky gut.
Chewy Choco Cookies by The Castaway Kitchen
Autoimmune Disease and Nightshade Foods
What are nightshade foods? They belong to a particular food group family and include:
Tomatoes
Tomatillos
Eggplant
White Potatoes (not Sweet Potatoes)
Goji Berries
Tobacco
Peppers (bell peppers, chili peppers, paprika, tamales, tomatillos, pimentos, cayenne, etc)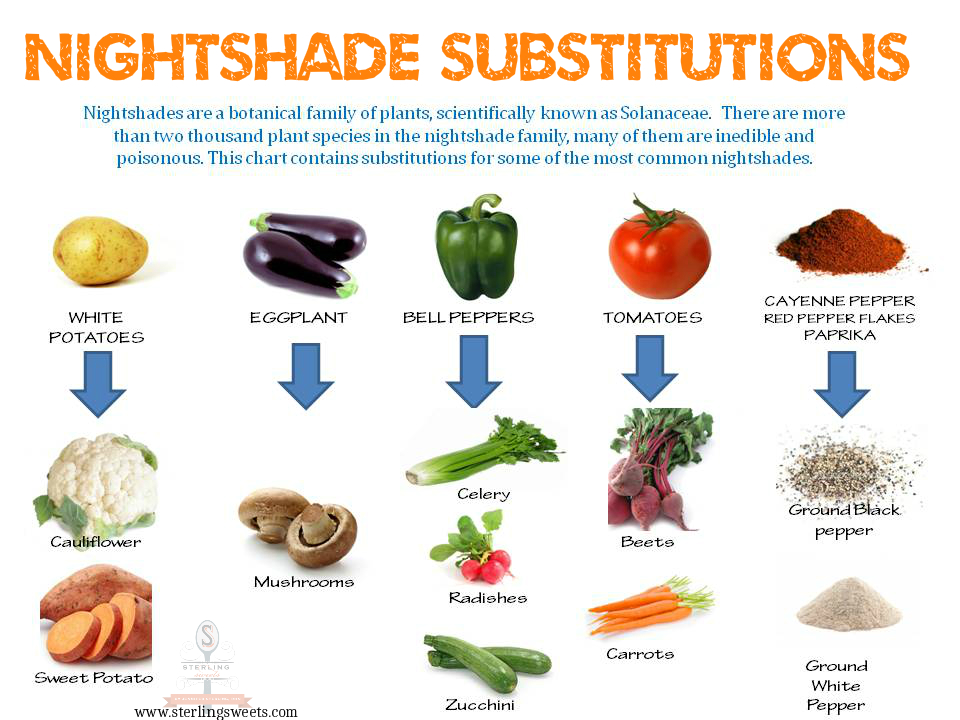 Fast Twitch vs Slow Twitch Muscles
Rob and Devon also took some time at the beginning of the show to answer a question from the closed Open Sky Fitness Podcast group  on Facebook about fast twitch muscles vs slow twitch muscles. On the show, you'll learn about the difference between each muscle group and how to strengthen both of them.
Join The Open Sky Fitness Podcast Group!
That's right! We have a closed Open Sky Fitness Podcast group  on Facebook where you and everyone have the opportunity to talk about your health and fitness goals in a safe environment. We post workouts and start discussions about how to be strategic around finding a healthier you. Check it out!
Start Building Your Own Workouts and Meal Plan!
Download Results Tracker here!
Click To Download Home Workout Templates or text the word, "lifting," to 33444 to download the templates. 
Download the OSF Food Journal Now!
Have a Question or Review for Rob or Devon?
We love answering questions and getting feedback from you, our listener! If you have any questions to ask us, want to share a review of the show, or tell us any suggestions for guests/topics that you think would be great to have on the show, just email Rob at rob@openskyfitness.com or Devon at devon@openskyfitness.com or you can also leave us a review at www.openskyfitness.com/review, ask a question in the closed Open Sky Fitness Facebook Group and even text OSFreview to 33444 to get the link.
What You'll Hear on This Episode
00:00 Open Sky Fitness Introduction
1:15  Opening comments with Rob and Devon
2:30  Fast twitch vs slow twitch: Does it influence the way we train and our performance?
8:00  How to know if you have more fast twitch or slow twitch muscles.
13:00  How to train your muscles for max results
14:40  Rob and Devon's workout tips to strengthen muscles, build your muscle mass with hypertrophy, or improve your endurance.
21:15  Introduction to Cristina Curp of Castaway Kitchen
24:00  Cristina's story and why she began to follow Whole 30 and Paleo diets
27:10  Cristina explains what the Whole 30 program is all about and how it's helped her improve her autoimmune disease and overall health.
29:30  Cristina discovering her main triggers for her autoimmune disease: nightshade foods
32:00  How Cristina handles avoiding nightshade foods around her family
33:00  How bread can affect autoimmune diseases
34:40  How parents can transition into being healthy around their families
37:00  Cristina and her family's favorite Paleo recipes
38:40  What's in Bob's Red Mill ingredients that make it so safe for Paleo baking.
43:00  How Cristina transitioned from eating her favorite foods as a child to cooking Paleo friendly recipes. What happens when her entire family gets together to eat?
44:30  How Cristina's entire family transitioned to eating healthier foods.
47:00  How Cristina's husband has changed because of Paleo recipes.
51:00  The affect some foods can have on Cristina's mind and body. Why she follows a low-carb diet.
59:15  Cristina's favorite meal to cook: crispy ground beef with garlic, lemon peel, turmeric root, and lots of herbs
1:02:45  Cristina's favorite Paleo ingredients or meals to cook for her family
1:05:10  About Cristina's books: 30 Minute Clean Eats on a Budget, The Autoimmune Protocol Instant Pot Cookbook, 35 Paleo Low-Carb Recipes
1:10:00  Closing comments with Rob and Devon
1:11:55  Open Sky Fitness Closing
RESOURCES MENTIONED DURING THE SHOW:
To Download Rob's FREE workout templates click below**
Ask Rob a Question or tell him what is working for you: Email Rob@OpenSkyFitness.com
To leave a Review for Rob and the Open Sky Fitness Podcast CLICK NOW!  Ratings and reviews are extremely helpful and greatly appreciated! They do matter in the rankings of the show and I read each and every one of them.
Contact our amazing sound engineer Ryan? Send him an e-mail here: info@stellarsoundsstudio.com
Thanks for Listening!
Thanks so much for joining us again this week. Have some feedback you'd like to share? Leave a note in the comment section below!
If you enjoyed this episode, please share it using the social media buttons you see at the bottom of the post.
Do you have any questions (and would like to hear yourself on the Open Sky Fitness Podcast)? Click on the link on the right side of any page on our website that says "Send Voicemail."
And finally, don't forget to subscribe to the show on iTunes to get automatic updates. It's free!
Thanks for listening/reading Episode 139: 16 Fitness Hacks to Kickstart Your Health! We hope you have gained more knowledge on how to be a healthier you!