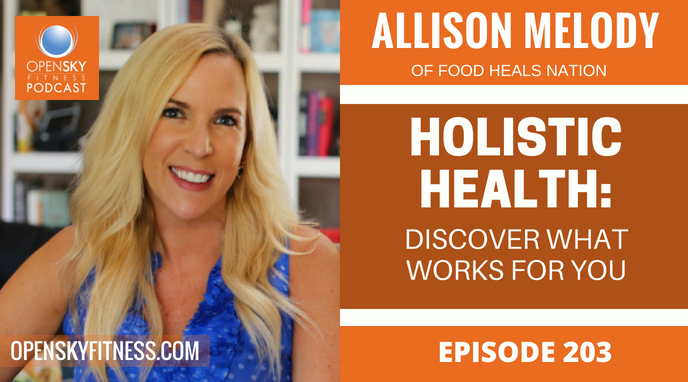 Holistic Health: Discover What Works For You with Allison Melody – Ep. 203
"It took me 10 years to discover what worked for me and my health. This was not an overnight change; it was a lifestyle change and it took time. I slowly made discoveries about my health and I'm still making discoveries even today. I'm still ebbing, flowing, and changing when things aren't working for me. Some things work for a while but then I have to shift as I age and the food and production formulations like deodorant are changing." – Allison Melody
This week, we had an incredible interview with eco-entrepreneur, owner of Melody Productions, Director of the Food Heals Documentary, and co-host on The Food Heals Podcast, Allison Melody. Recently, both Devon and I were on her podcast for episode 199: The Secrets to Revolutionizing Your Workouts and Losing Weight Naturally and so we invited Allison to be on Open Sky Fitness to share her own incredible health journey.
Discover What Health Journey Is Best For You
"If we deal with the past and we send love to our inner child or younger self, we can heal the present by healing the past. However, we're never done fully healing ourselves; there's always something else that we can work on." – Allison Melody
In this episode, you will hear us cover the following topics with Allison:
Allison's origin story, her parents' illnesses, and why she started a plant-based diet.
The moment she discovered holistic health and natural medicine.
How you can get started on improving your health
The 7 Stages of Grief we go through and how we can emotionally heal ourselves.
What it means to have a gluten sensitivity vs. being Celiac.
What spiritual psychology is and how it can help you heal your mind and work through childhood issues.
Rob and Devon's own experiences with therapy and emotionally healing themselves.
How to eat healthy without feeling hungry nor depriving yourself of food you enjoy.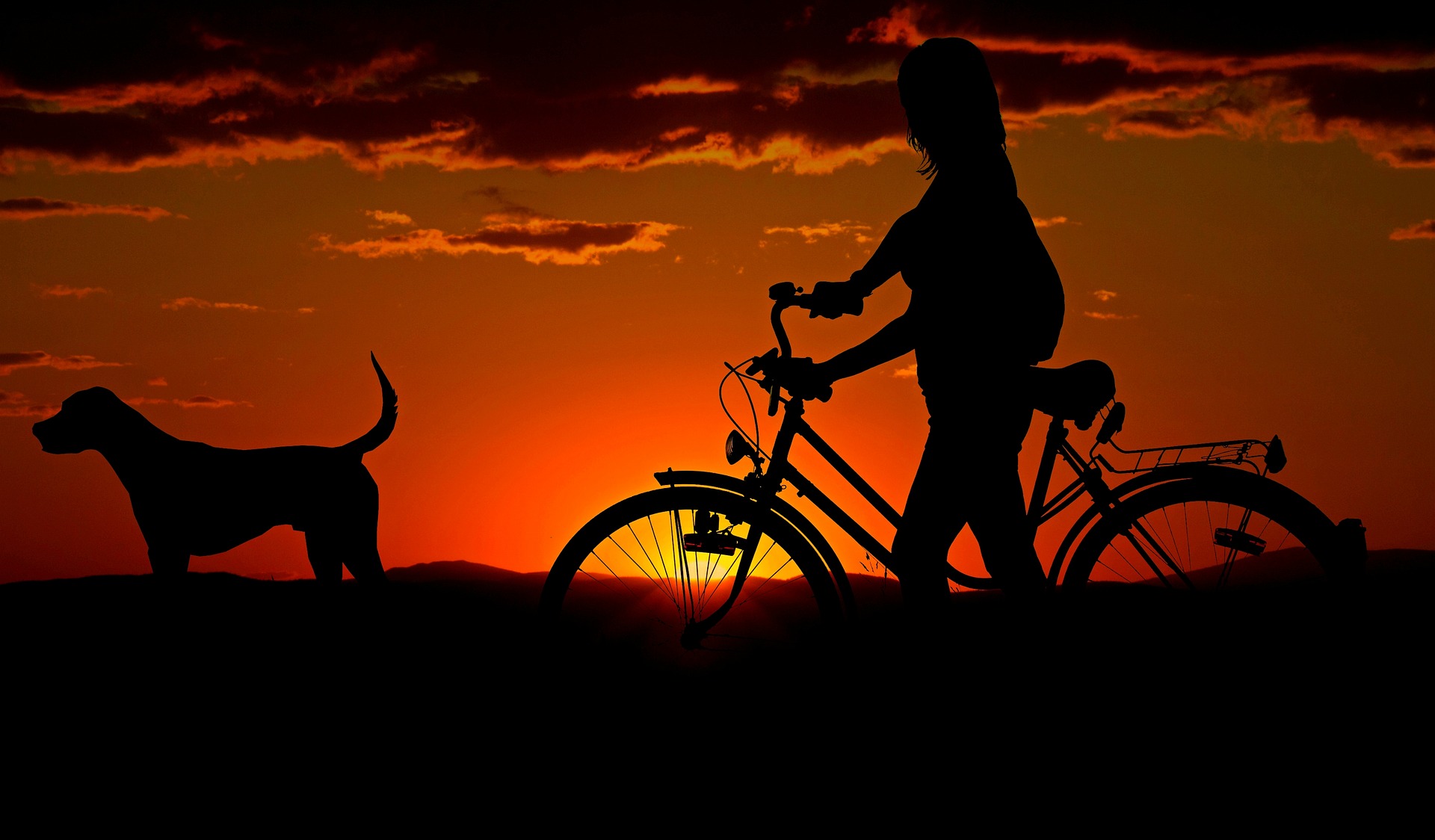 How To Become A Healthier You
"To start focusing on better health, ask yourself, 'What is the most present thing in my life right now that I need to work on?' and start there. Where are you now in your health and where can you go tomorrow?" – Allison Melody 
We asked Allison what her top advice was on how to starting living a healthier lifestyle. She advised to begin by focusing on just one thing at a time instead of everything at once and gave a list of what you can begin focusing on today depending on what you're leaning towards the most:
Don't take on too much at once, but focus on one thing at a time.
Choose what to focus on based on what is most present in your life now whether that's physical weight or emotional weight.
Focus on what foods are potentially harming your health such as gluten, processed foods, and sugar.
Don't take away your favorite foods or activities but add vegetables or a 20-minute walk.
Gradually begin to add more fitness to your life by walking more or going to the gym a couple of times a week.
Take a closer look at the relationships in your life because maybe you need to let go of a toxic friend or build a stronger bond with someone else.
Clear your mind through journaling, meditation, and focus on what really needs your attention.
About Allison Melody
"I am on a mission to awaken people to the fact that a healing miracle is possible. That we can heal our bodies if we give it what it needs to heal." – Allison Melody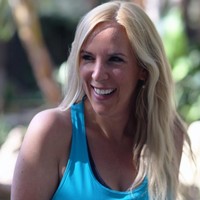 Allison Melody, a host of The Food Heals Podcast and owner of Melody Productions, is an eco-entrepreneur with a passion for film, fitness, and food. Through her podcast, she brings together experts in nutrition and healing to teach listeners the best-kept natural secrets to health and happiness. For the past eleven years, Allison has also directed, produced and edited documentary films, PSA's, commercials and viral videos for clients on the topics of social justice, human rights and holistic health.
The topics she addresses through her work are powerful and heart-centered and focus on Holistic Health, Social Justice, Human Rights and Animal Rights. They reflect her passion for creating positive change in people and the communities they serve.
At the age of 26, Allison endured the devastating loss of both her parents to cancer after long and challenging battles. Witnessing her mother and father suffer so intensely and needlessly from a cure that brought more pain than the disease, Allison soon dedicated her life to finding a better way to heal. She watched in disbelief as doctors prescribed drug after drug, observed her parents' hair fall out, their rapidly aging faces, and their exceedingly diminishing vitality. The tragedy instilled in her an unwavering passion for nutritional medicine and propelled her into the world of holistic health and alternative healing. Allison's firm commitment to natural health is further evidenced by her achievement of a Masters Degree in Spiritual Psychology.
SAVE YOUR SPOT FOR THE
8 WEEK SKY FIT CHALLENGE IN JULY!
Beginning June 18, you can sign up for our next 8 Week Sky Fit Challenge that will start in July!
The challenge consists of:
8 Weeks of Equipment Free Bodyweight Workouts in 20 minutes or less. (No gym membership required)
SIMPLE Whole Food Meal Plan w/Tasty Recipe Cookbook Featuring 60+ recipes!
Foolproof Schedule so you know EXACTLY what you're supposed to do every day.
Access to our New Private Facebook Group – Sky Fit Challenge Group to share your progress with everyone as well as receive support and be held accountable.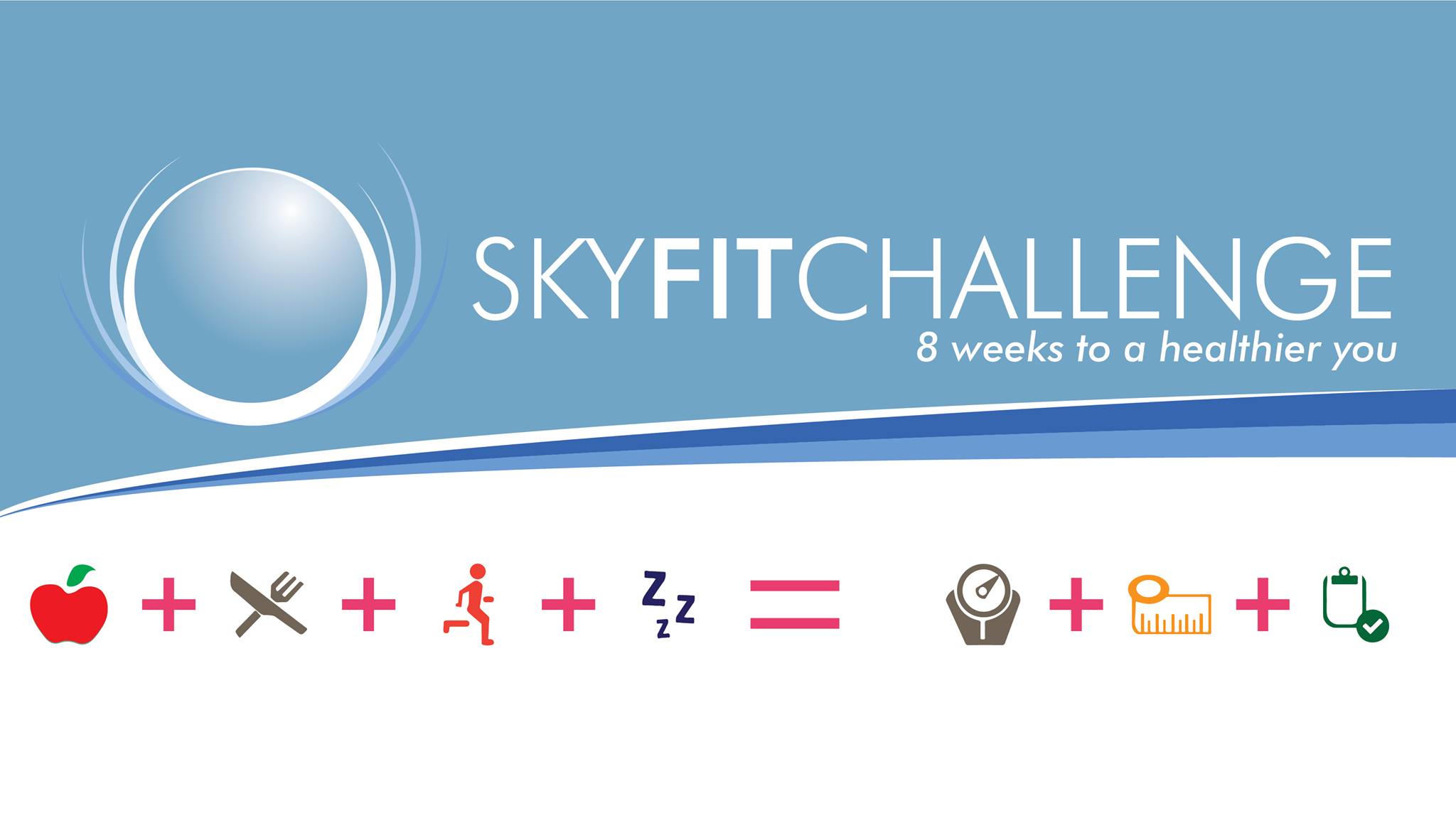 Join Our FREE 7 Day Paleo Rest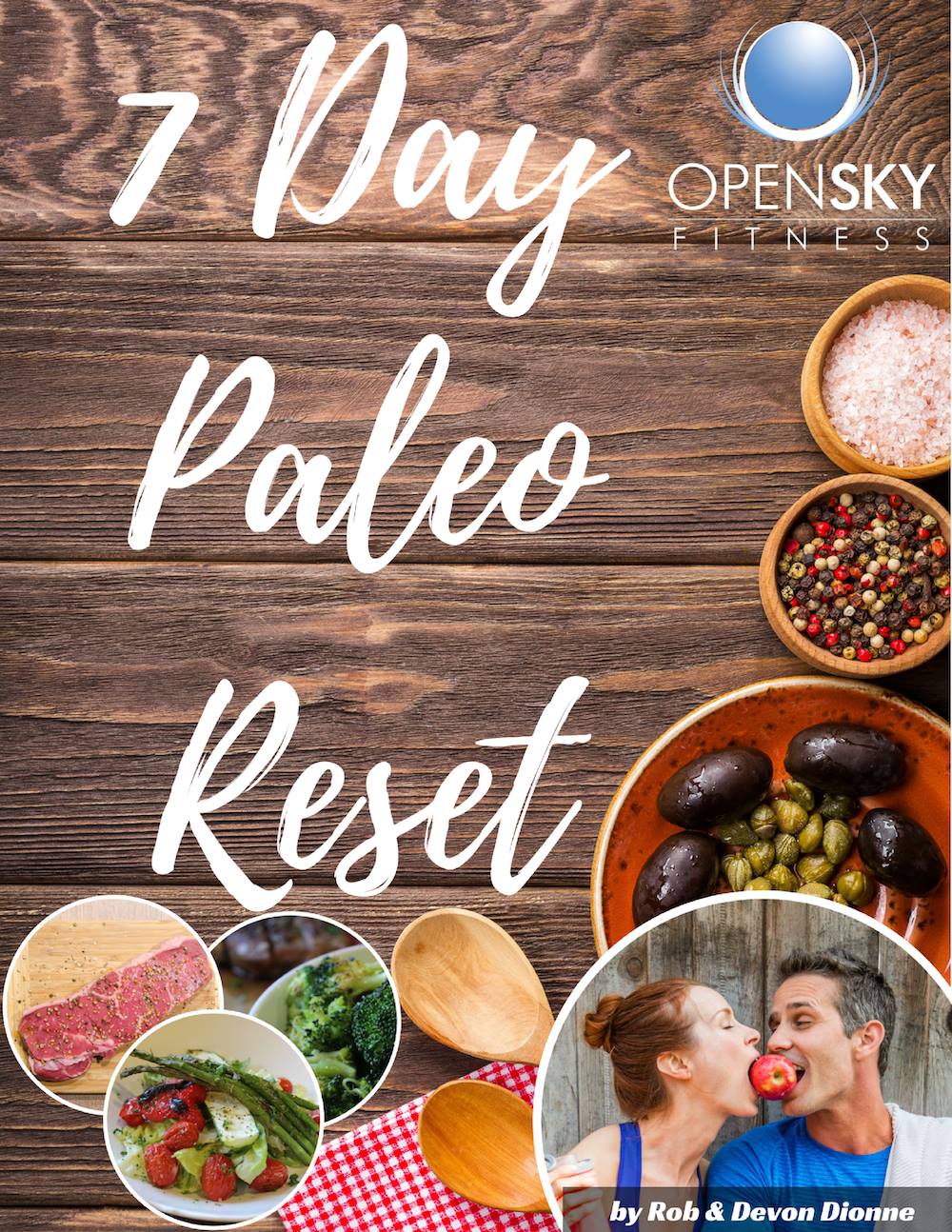 One of the best things you can do for your mind and body in your mission to get healthier is to focus on your nutrition. That's why we're allowing people to sign up now to join us for our next Free 7 Day Paleo Rest! It's all done via Facebook so no annoying emails that will fill up your inbox.
As part of the 7 Day Paleo Reset, we will provide you with:
Introduction to what the Paleo Diet is all about
7 Day guide to easy Paleo recipes
What batch cooking is and how to incorporate that into your lifestyle
Various content resources including generational eating habits, the importance of building a wellness community, and how to begin a new healthy lifestyle.
How to make an impact on your life and life a life full of wellness.
Simply go to openskyfitness.com/paleoreset. We have a website page in the works, but you can sign up to join us via this link.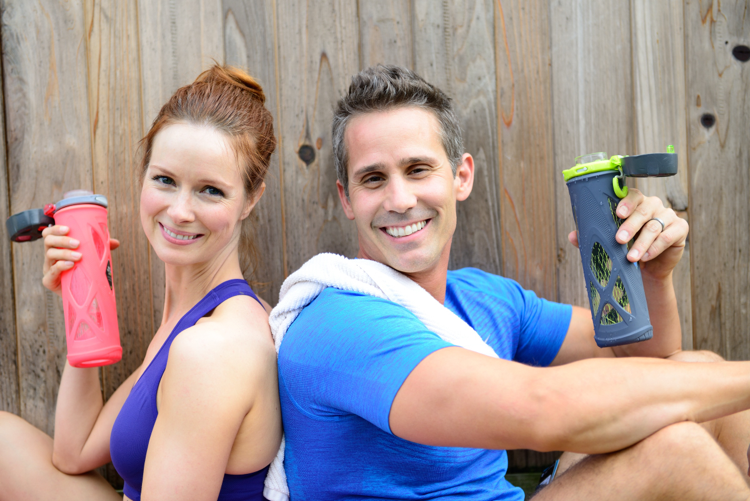 Look Out For Our Upcoming
Throw Back Thursday Podcast Episodes!
We'll be releasing new podcasts episodes on Thursdays that discuss previous episodes we've done, but we need your help! Go to the  Open Sky Fitness Facebook Group and tell us what your favorite episodes are. Then, Devon and I will re-listen to that episode, pick out the best parts and share even more insights on the topic.
We won't just be regurgitating the same information over again. Since we began this podcast, there's so much more information out their on health, nutrition, fitness, and personal wellness. So, each Thursday we'll really just be going deeper into your favorite topics!
Claim Your FREE Bacon + $10 Off
With Our Sponsor – ButcherBox
That's right! By listening to the Open Sky Fitness Podcast, you get the chance to get a free order of bacon plus $10 off your first ButcherBox purchase!!
ButcherBox delivers 100% grass-fed beef, free-range organic chicken, and heritage breed pork directly to your door. Think of them as the neighborhood butcher for modern America.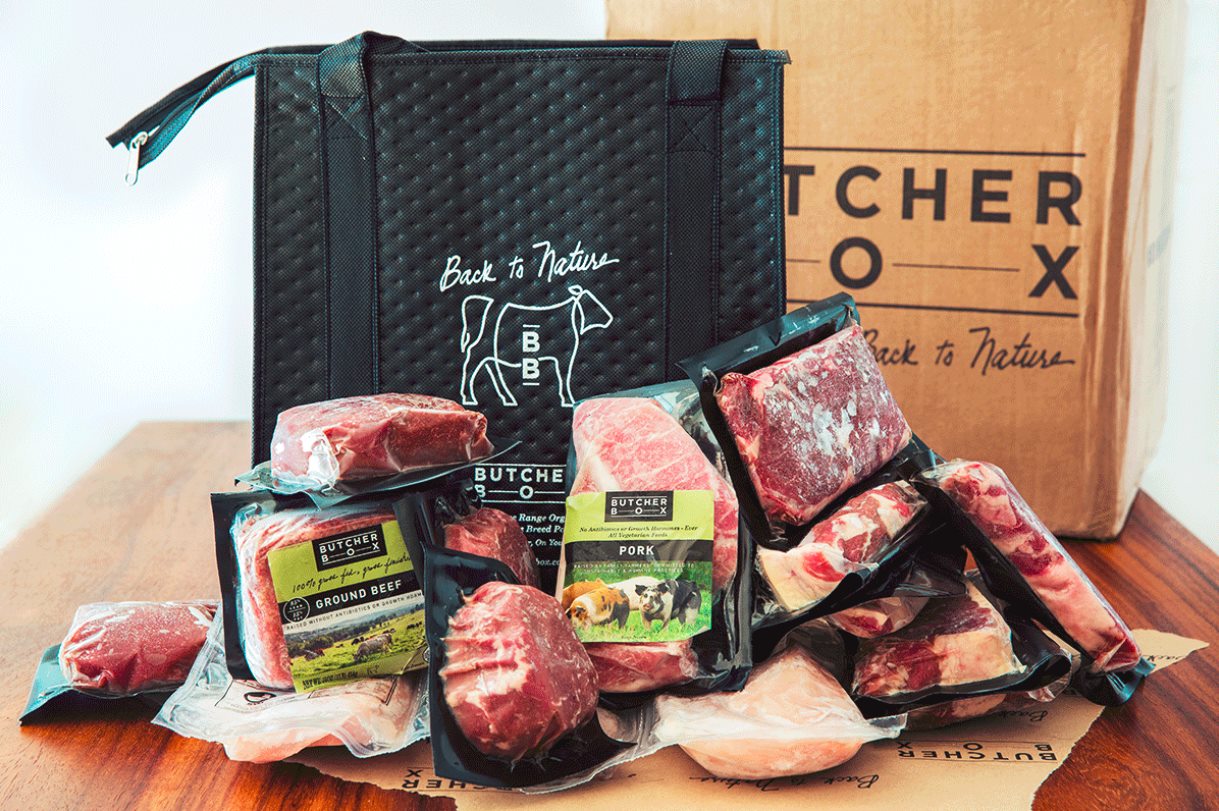 Join The Open Sky Fitness Podcast Group!
That's right! We have a closed Open Sky Fitness Podcast group on Facebook where you and everyone have the opportunity to talk about your health and fitness goals in a safe environment. We post workouts and start discussions about how to be strategic about finding a healthier you. Check it out!
Start Building Your Own Workouts and Meal Plan!
Download Results Tracker here!
Click To Download Home Workout Templates or text the word, "lifting," to 33444 to download the templates. 
Download the OSF Food Journal Now!
Have a Question or Review for Rob or Devon?
We love answering questions and getting feedback from you, our listener! If you have any questions to ask us, want to share a review of the show, or tell us any suggestions for guests/topics that you think would be great to have on the show, just email Rob at rob@openskyfitness.com or Devon at devon@openskyfitness.com or you can also leave us a review at www.openskyfitness.com/review, ask a question in the closed Open Sky Fitness Facebook Group and even text OSFreview to 33444 to get the link.
What You'll Hear on This Episode
00:00 Open Sky Fitness Introduction
1:15  Opening comments with Rob and Devon
1:30 Check out last week's show: OSF 202 – Vitamin Supplementation: Do You Need It?
1:50 About today's guest, Allison Melody, and why switching to a plant-based diet was a life or death decision for her.
2:15 Shout out to our current Sky Fit Challenge that's going on now!
3:10 Sign up starts on June 18th for the next Sky Fit Challenge beginning in July or try out our transition month to get started!
7:40 Introduction to Allison Melody
8:30 Allison's origin story, her parents' illnesses, and why she started a plant-based diet.
12:00 The moment she discovered holistic health and natural medicine.
13:50 Why her father wouldn't listen and believe in her lectures about nutrition, holistic health, and natural medicine.
16:00 How her father's death sent her on a mission to help people discover that it is possible to heal the body through natural methods.
17:00 How she was able to forgive and emotionally heal after her parents' deaths.
18:30 The 7 Stages of Grief we go through and how we can emotionally heal ourselves.
21:30 What Allison has learned about what it means to be healthy over the last couple of years and her philosophy on health today.
23:10 How she went from organic food to raw food and then did allergy and blood testing to truly find out what foods are working for her body.
23:30 What it means to have a gluten sensitivity vs. being Celiac.
24:00 Why she decided for herself that the best option was to follow a plant-based diet.
24:45 How she discovered the importance of emotional healing and slowing down from time to time to give herself the self-care she needs.
25:30 What spiritual psychology is and how it can help you heal your mind and work through childhood issues.
27:20 Rob and Devon's own experiences with therapy and emotionally healing themselves.
30:50 How can a person get started on improving their health.
33:00 Her advice to people who think that weight loss is the number one focus on getting healthy.
35:00 Whether or not a juice cleanses and fast is okay for you.
35:25 What has worked for her to lose weight but might not work for everyone else – juicing, intermittent fasting, maintaining exercise.
36:00 Why being healthy is not about the number on the scale.
37:00 How to eat healthy without feeling hungry nor depriving yourself of food you enjoy.
38:00 About her podcast and website, Food Heals Nation plus all the retreats they have coming up! 
42:20 Closing comments with Rob and Devon
43:25 Sign up starting June 18 for our next Sky Fit Challenge!
46:00 Open Sky Fitness Closing
RESOURCES MENTIONED DURING THE SHOW:
Get Fit with Free Downloads!
To Download Rob's FREE workout templates click below**
Ask Rob a Question or tell him what is working for you: Email Rob@OpenSkyFitness.com
Support This Podcast
To leave a Review for Rob and the Open Sky Fitness Podcast CLICK NOW!  Ratings and reviews are extremely helpful and greatly appreciated! They do matter in the rankings of the show and I read each and every one of them.
Contact our amazing sound engineer Ryan? Send him an e-mail here: info@stellarsoundsstudio.com
Thanks for Listening!
Thanks so much for joining us again this week. Have some feedback you'd like to share? Leave a note in the comment section below!
If you enjoyed this episode, please share it using the social media buttons you see at the bottom of the post.
Do you have any questions (and would like to hear yourself on the Open Sky Fitness Podcast)? Click on the link on the right side of any page on our website that says "Send Voicemail."
And finally, don't forget to subscribe to the show on iTunes to get automatic updates. It's free!
Thanks for listening/reading episode 203 with Allison Melody – Holistic Health: Discover What Works For You! We hope you have gained more knowledge on how to be a healthier you.