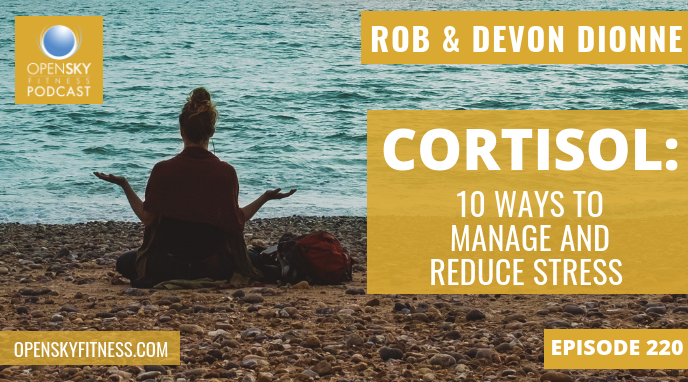 Cortisol: 10 Ways To Manage & Reduce Stress – Ep. 220
CLICK HERE 
TO GET 50% OFF ON THE SKY FIT CHALLENGE!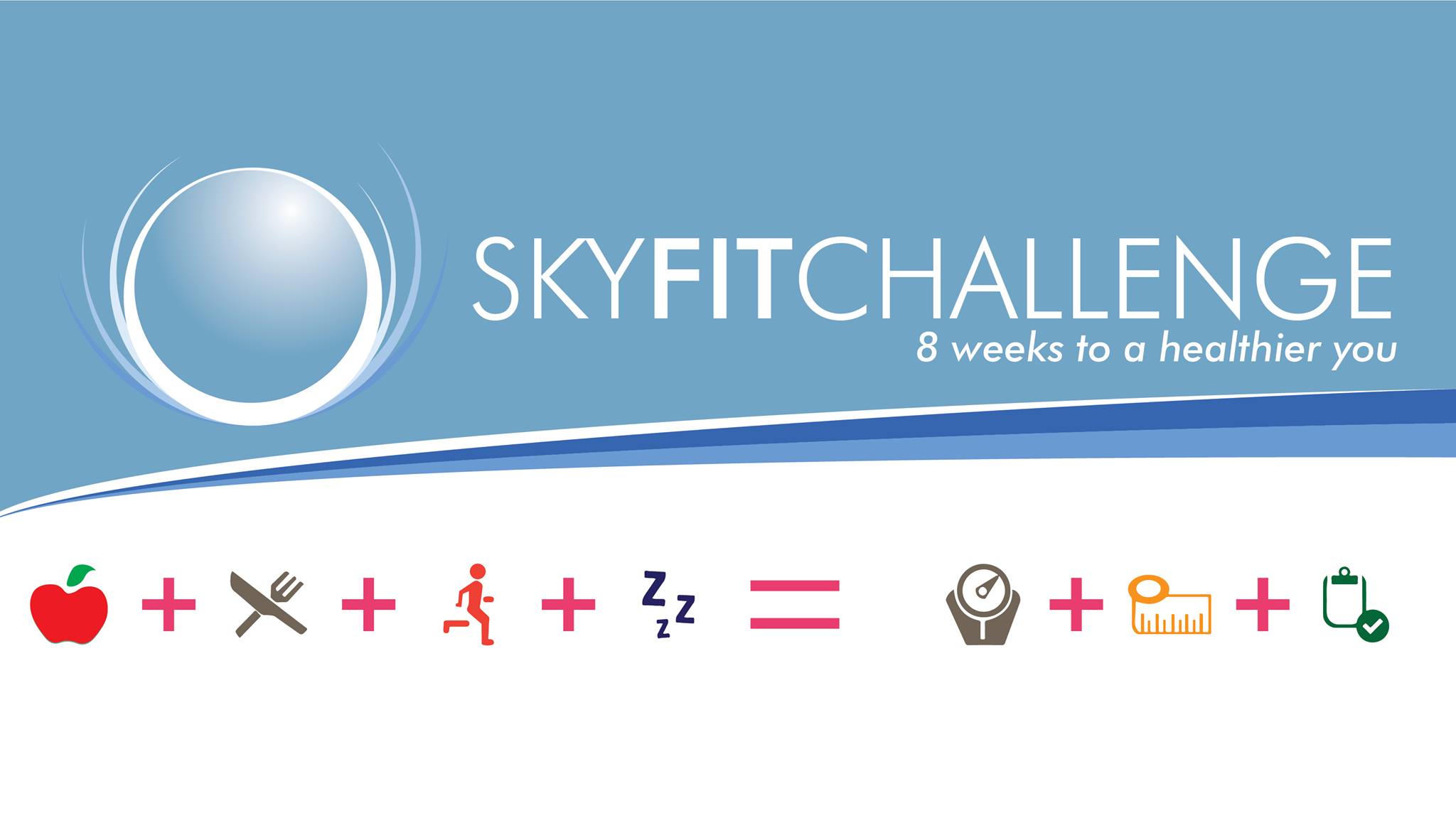 "No matter how much you exercise or nutrients you eat, if you do not manage your stress levels, you really can't be healthy overall. We always want to look at the external world of what can we do about our health rather than look at our wellness internally. Being healthy isn't just about being at a certain weight but also about feeling happy and knowing how to manage our stress. If you don't know how, then you're going to sabotage your weight loss and health goals." – Devon Dionne
On this week's episode of the Open Sky Fitness Podcast, we're discussing an important topic: cortisol and stress. In our talk, Devon and I will go over what cortisol and stress are, external vs. internal stress, how it affects our bodies, and how to reduce and manage it.
Why is understanding stress so important? A lot of people don't actually focus on this aspect of their health when they should because being stressed is actually a big problem for your health.
Very often stress is actually all based on your own perception and control over a situation. There are both internal and external factors that can affect it.
Health Problems Brought On By Stress
"Stress increases more stress in so many ways." -Devon Dionne
There are numerous problems that are brought on our minds and bodies because of stress including:
Weight gain
Hyperthyroidism
Heart disease
Sleep problems
Gut health issues
Slow metabolism
Memory loss
Anxiety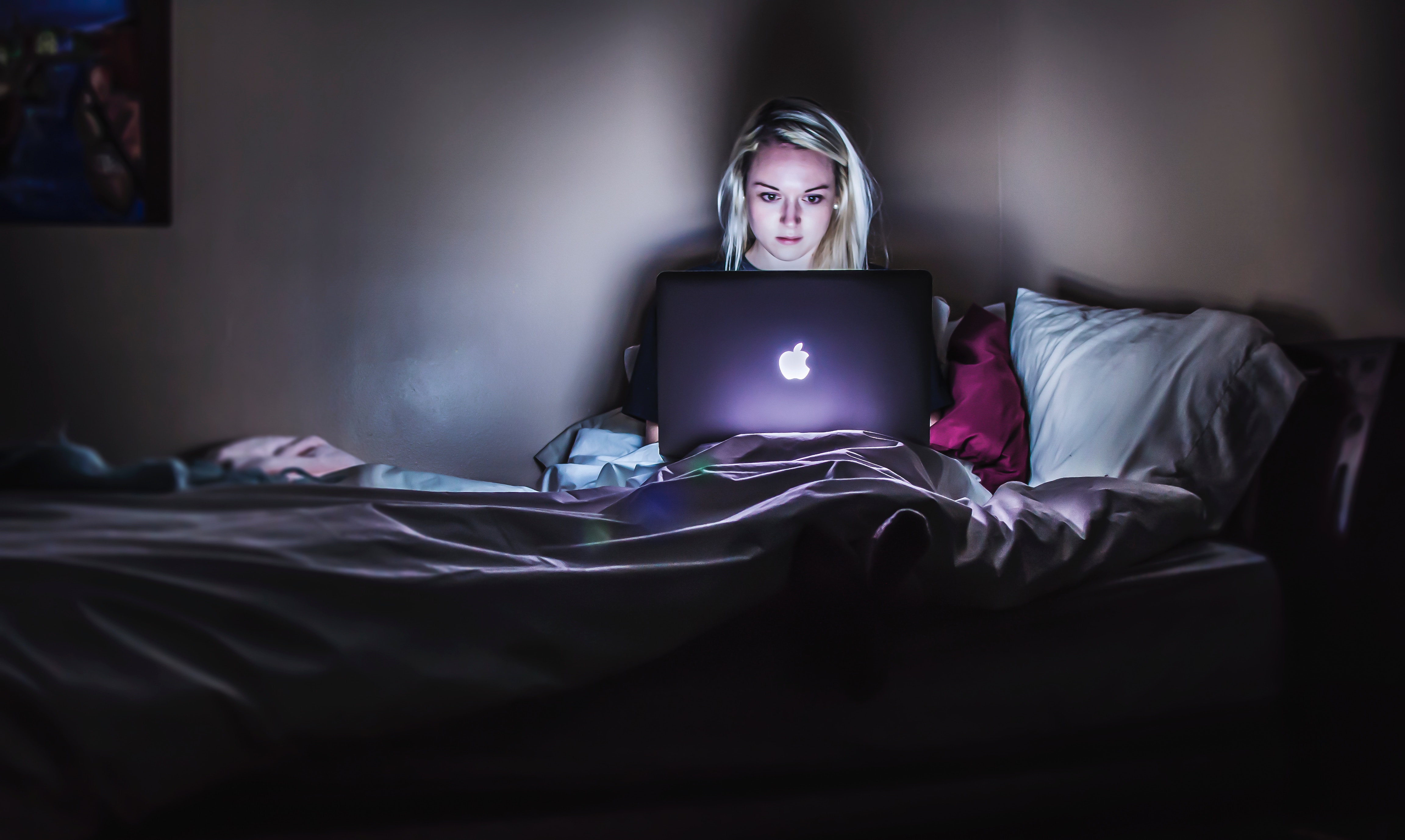 10 Ways To Manage & Reduce Stress
"The more you can focus on the positive and less on the negative, the better you'll feel. It's really not that complicated." – Rob Dionne
Here are ten effective ways to both manage and reduce your stress. Don't worry over trying to do all ten at once. Instead, we suggest you focus on doing two of them this week as a way to begin helping your stress levels.
Sleep more and use less blue light in daily life
Eat healthy, nutritious foods while reducing gluten, caffeine, and sugar
Exercise – balance the amount while still challenging yourself
Meditation – Breathwork or an activity like yoga
Spend time with friends and loved ones
Make time for yourself to do things that you love to do
Visit with a therapist to talk about what's going on in your life
Shift your perception of what's happening around you
Keep a gratitude journal to write in every day, week, or on a regular basis
Plan efficiently, prioritize, and avoid situations or people that cause you to stress out like news on TV or being on social media
Free Gratitude Journal Download
To help you begin focusing on healing from stressful thinking or anxious thoughts, we've put together this Free Gratitude Journal that you can download here:
What You'll Hear on This Episode
00:00 Open Sky Fitness Introduction
1:15  Opening comments with Rob and Devon
1:30 About today's episode – stress and how to manage it
2:00 Check out last week's show: OSF 219 – Combating Anxiety & Depression With Anthony Treas
2:20 Tune into our past #TBT episode with Tony Horton
3:00 Sign up now and get 50% off on our next Sky Fit Challenge
4:00 What is cortisol? What is stress?
7:00 External Stress vs. Internal Stress and the health problems they cause.
11:50 How stress directly relates to our weight, reproductive system, mood, and alertness.
14:00 Adrenaline vs. cortisol hormones.
15:30 How our body creates it's own sugar and glucose to store it as fat.
18:30 The hormones, leptin and insulin, and their relationship with our stress and fat cells we produce.
21:00 Health problems caused by chronic stress.
22:30 10 Ways to manage and reduce both your stress and cortisol levels.
46:00 Get started reducing your stress with our free Gratitude journal you can download.
49:00 Continue the conversation in our Open Sky Fitness Podcast Group
51:00 The positive impact of being more structured and organized can have on your life.
 52:30 Final comments with Rob and Devon
53:00 Turn your health around with an awesome community in our  Sky Fit Challenge
54:50 Open Sky Fitness Closing
RESOURCES MENTIONED DURING THE SHOW:
JOIN THE SKY FIT CHALLENGE!
CLICK HERE 
TO GET 50% OFF ON THE SKY FIT CHALLENGE!
The challenge consists of:
8 Weeks of Equipment Free Bodyweight Workouts in 20 minutes or less. (No gym membership required)
SIMPLE Whole Food Meal Plan w/Tasty Recipe Cookbook Featuring 60+ recipes!
Foolproof Schedule so you know EXACTLY what you're supposed to do every day.
Access to our New Private Facebook Group – Sky Fit Challenge Group to share your progress with everyone as well as receive support and be held accountable.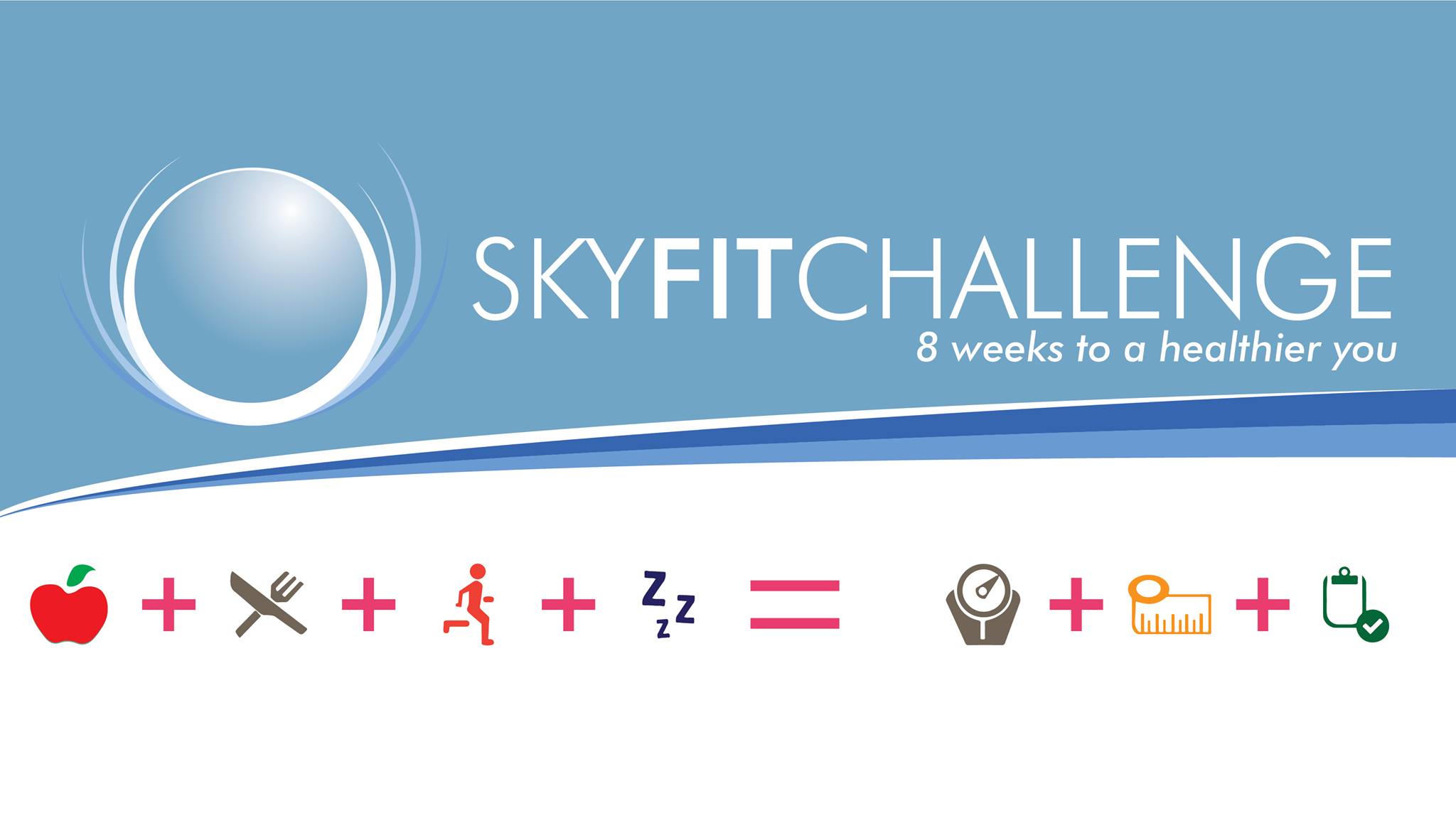 Do The FREE 7 Day Paleo Rest
Simply go to 7DayPaleoReset.com to sign up now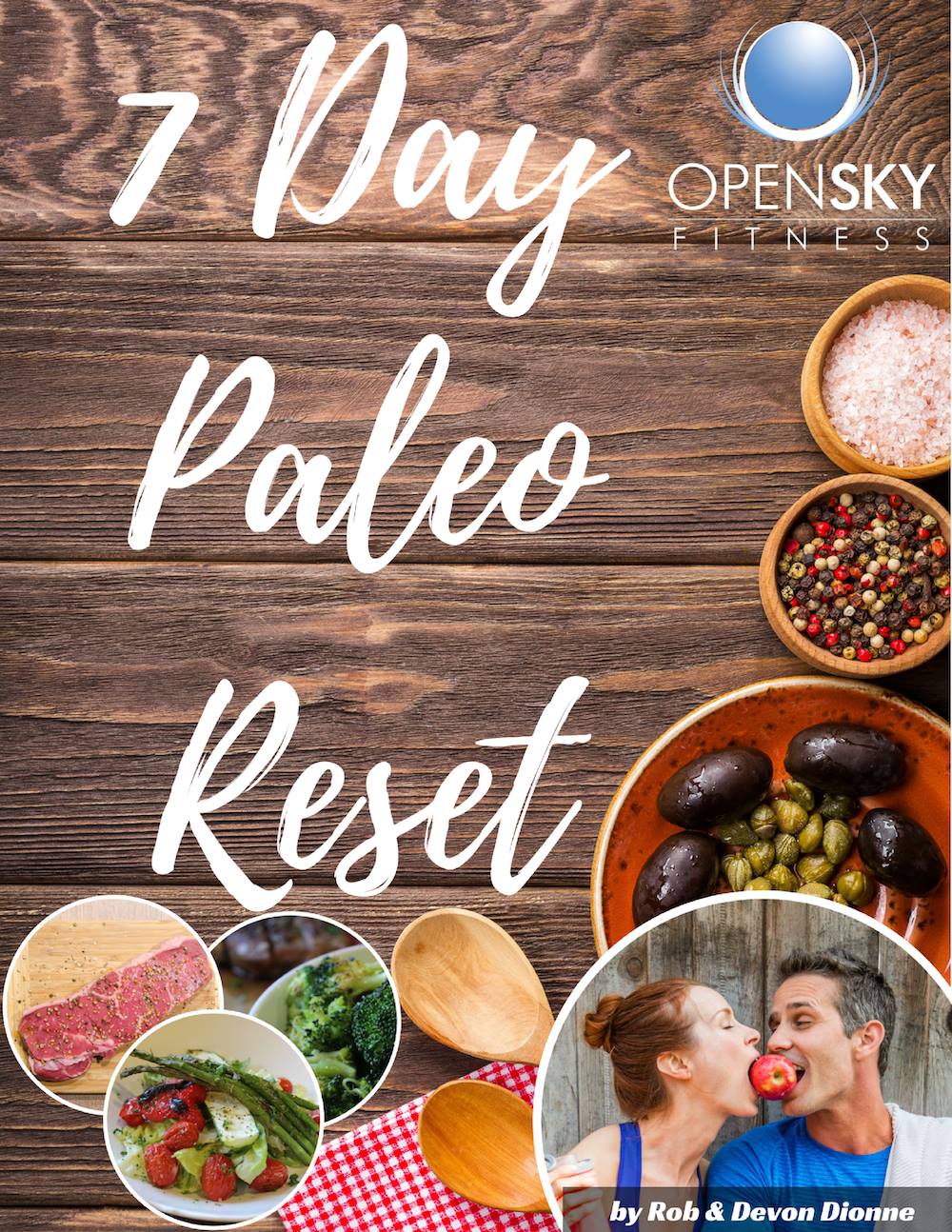 One of the best things you can do for your mind and body in your mission to get healthier is to focus on your nutrition. That's why we're allowing people to sign up now to join us for our next Free 7 Day Paleo Rest! It's all done via Facebook so no annoying emails that will fill up your inbox.
As part of the 7 Day Paleo Reset, we will provide you with:
Introduction to what the Paleo Diet is all about
7 Day guide to easy Paleo recipes
What batch cooking is and how to incorporate that into your lifestyle
Various content resources including generational eating habits, the importance of building a wellness community, and how to begin a new healthy lifestyle.
How to make an impact on your life and life a life full of wellness.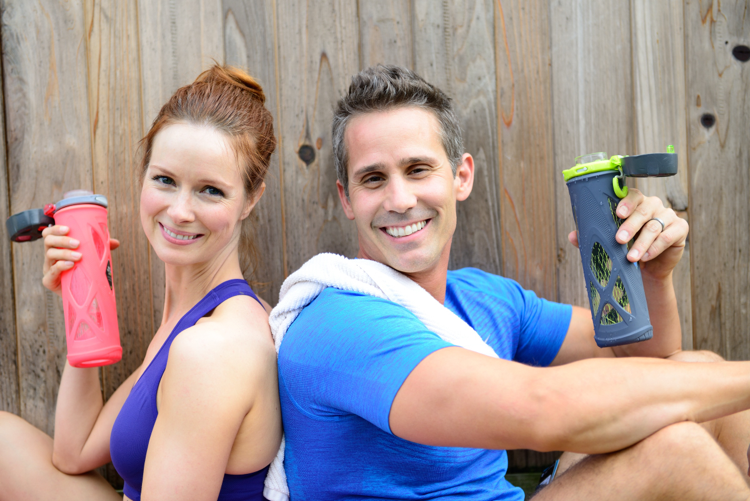 Look Out For Our Upcoming
Throw Back Thursday Podcast Episodes!
We'll be releasing new podcasts episodes on Thursdays that discuss previous episodes we've done, but we need your help! Go to the  Open Sky Fitness Facebook Group and tell us what your favorite episodes are. Then, Devon and I will re-listen to that episode, pick out the best parts and share even more insights on the topic.
We won't just be regurgitating the same information over again. Since we began this podcast, there's so much more information out their on health, nutrition, fitness, and personal wellness. So, each Thursday we'll really just be going deeper into your favorite topics!
Claim Your FREE Bacon + $10 Off
With Our Sponsor – ButcherBox
That's right! By listening to the Open Sky Fitness Podcast, you get the chance to get a free order of bacon plus $10 off your first ButcherBox purchase!!
ButcherBox delivers 100% grass-fed beef, free-range organic chicken, and heritage breed pork directly to your door. Think of them as the neighborhood butcher for modern America.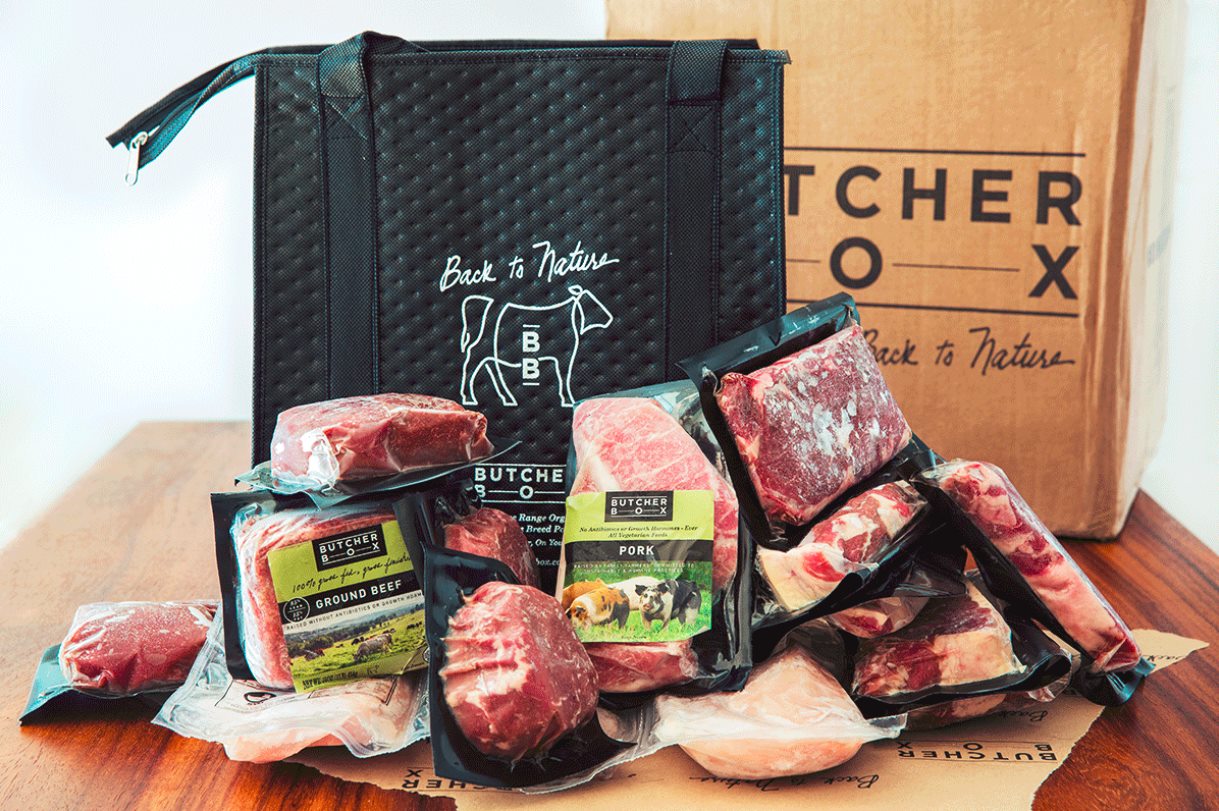 Join The Open Sky Fitness Podcast Group!
That's right! We have a closed Open Sky Fitness Podcast group on Facebook where you and everyone have the opportunity to talk about your health and fitness goals in a safe environment. We post workouts and start discussions about how to be strategic about finding a healthier you. Check it out!
Start Building Your Own Workouts and Meal Plan!
Download Results Tracker here!
Click To Download Home Workout Templates or text the word, "lifting," to 33444 to download the templates. 
Download the OSF Food Journal Now!
Have a Question or Review for Rob or Devon?
We love answering questions and getting feedback from you, our listener! If you have any questions to ask us, want to share a review of the show, or tell us any suggestions for guests/topics that you think would be great to have on the show, just email Rob at rob@openskyfitness.com or Devon at devon@openskyfitness.com or you can also leave us a review at www.openskyfitness.com/review, ask a question in the closed Open Sky Fitness Facebook Group and even text OSFreview to 33444 to get the link.
Get Fit with Free Downloads!
To Download Rob's FREE workout templates click below**
Ask Rob a Question or tell him what is working for you: Email Rob@OpenSkyFitness.com
Support This Podcast
To leave a Review for Rob and the Open Sky Fitness Podcast CLICK NOW!  Ratings and reviews are extremely helpful and greatly appreciated! They do matter in the rankings of the show and I read each and every one of them.
Contact our amazing sound engineer Ryan? Send him an e-mail here: info@stellarsoundsstudio.com
Thanks for Listening!
Thanks so much for joining us again this week. Have some feedback you'd like to share? Leave a note in the comment section below!
If you enjoyed this episode, please share it using the social media buttons you see at the bottom of the post.
Do you have any questions (and would like to hear yourself on the Open Sky Fitness Podcast)? Click on the link on the right side of any page on our website that says "Send Voicemail."
And finally, don't forget to subscribe to the show on iTunes to get automatic updates. It's free!
Thanks for listening/reading episode 220 – Cortisol: 10 Ways To Manage & Reduce Stress! We hope you have gained more knowledge on how to be a healthier you.